Just because your laundry room is defined by functional priorities, does not mean it can't look just as impressive as your front room. These laundry room designs are sure to leave you thinking and reaching out for your design pad.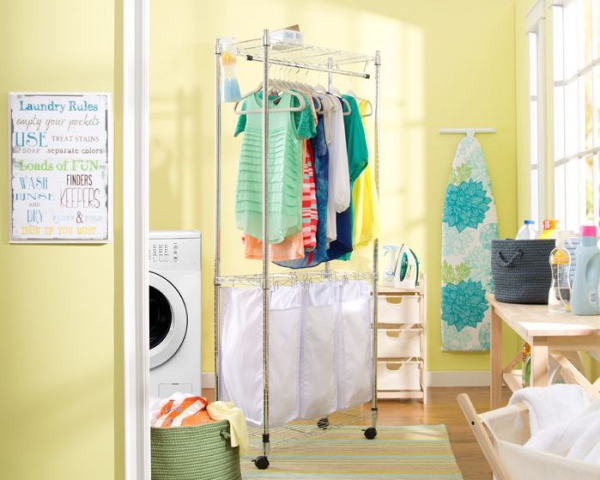 SHOP THIS LOOK HERE
Let your laundry room look just as daisy fresh as your clothes with a splash of summery warmth in your choice of colors, patterns, furnishings and accessories.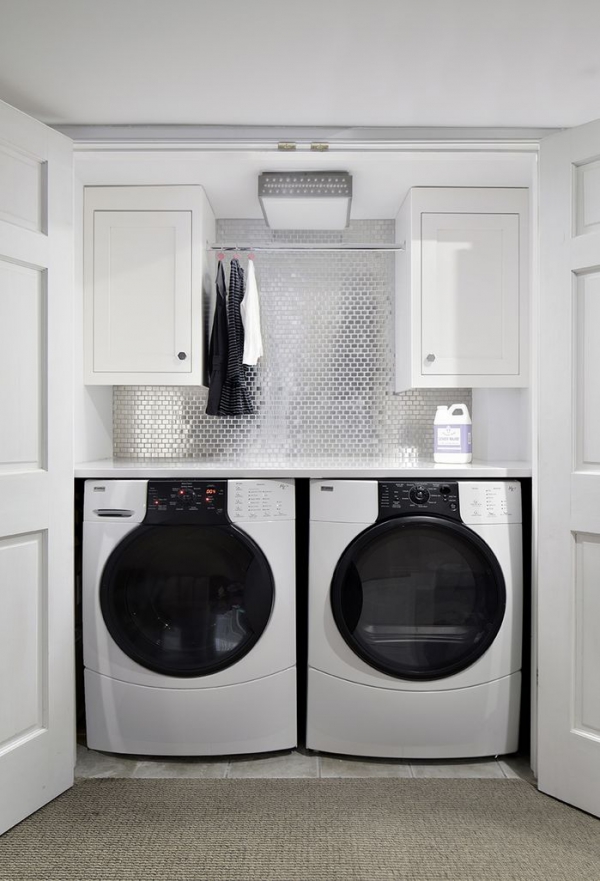 SHOP THIS LOOK HERE
Who said clean and sterile doesn't come in stylish packages? The reflective tiles in this laundry room bring a touch of glamour to even the most mundane of household chores.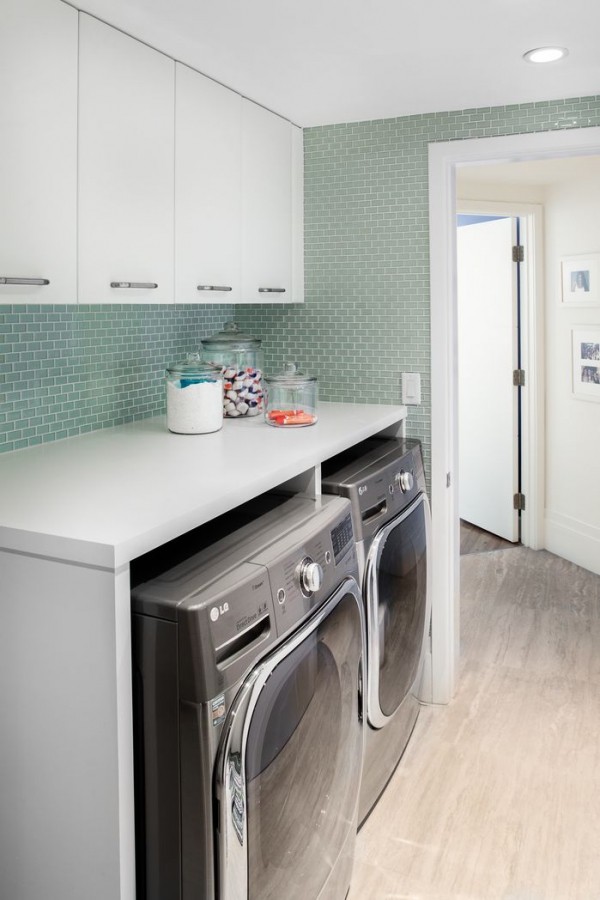 SHOP THIS LOOK HERE
Balance out the bulk of your washing machines with a Spartan design that keeps clutter to a minimum and your space open and generous.
SHOP THIS LOOK HERE
Wall art can uplift even the most tired and dull of laundry rooms, invigorating it with color, graphics and ideas.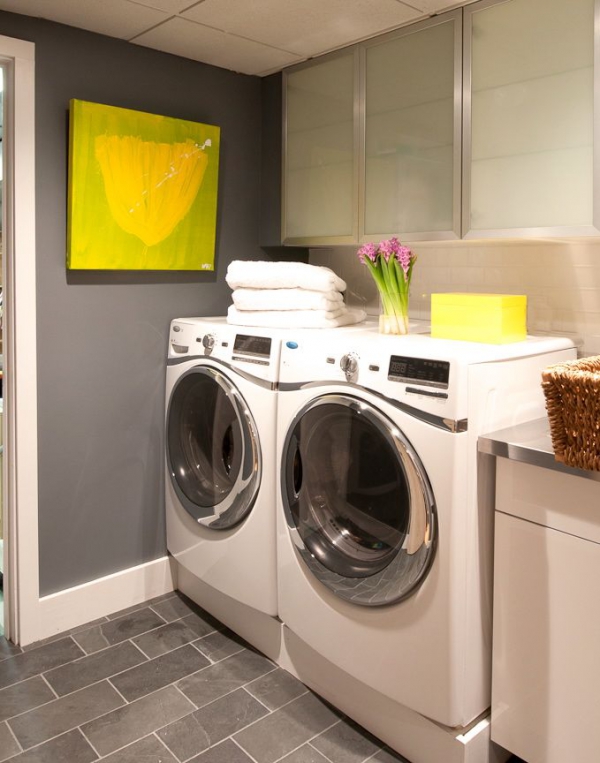 SHOP THIS LOOK HERE
Bring personal touches to your laundry room to save it from tired monotony. Fresh cut flowers, your favorite painting, personalized accessories can all have a fabulously uplifting effect on your space and ambience.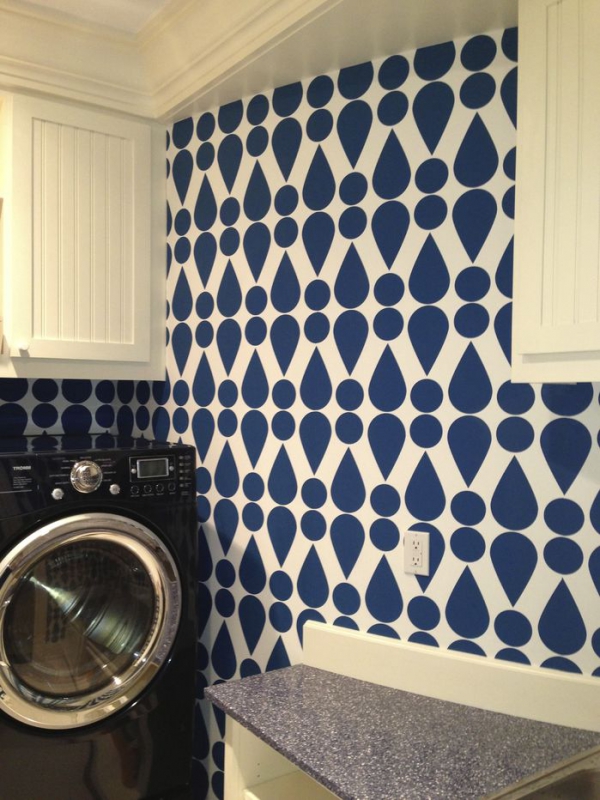 SHOP THIS LOOK HERE
Sometimes all you need is a bold and fun wallpaper to bring life and style into your space, and your laundry room is no different. Blues work a treat, contrasting beautifully with the metallic tones and machinery that inhabit your laundry room.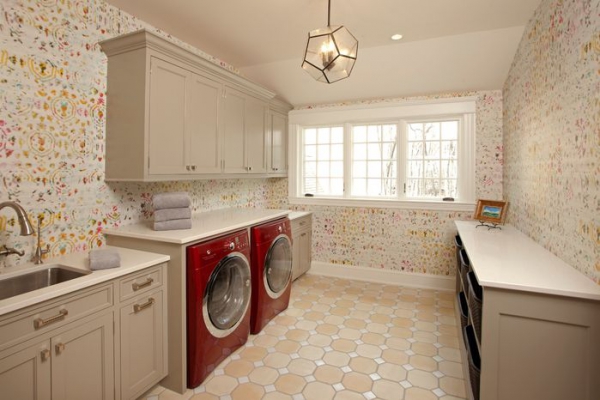 SHOP THIS LOOK HERE
A touch of classic elegance can take your laundry room into a different time and dimension. We love the wallpaper and warm finishes of this laundry room in Hamptons Classic Estate.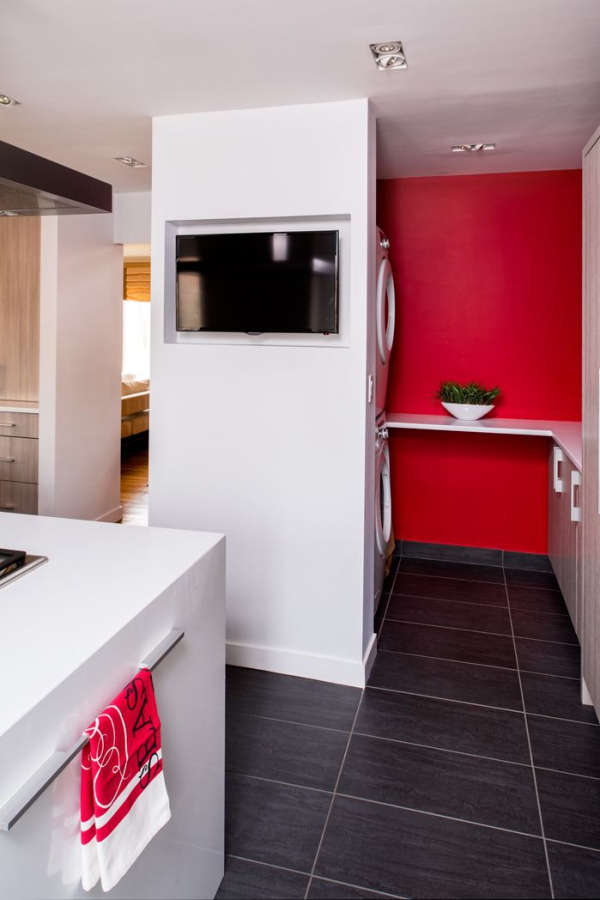 SHOP THIS LOOK HERE
If you are cramped for space, your laundry room can fit neatly into a closet, partition or leftover space. Opt for a clear white palette that blends an array of storage and functional units together into a coherent visual identity.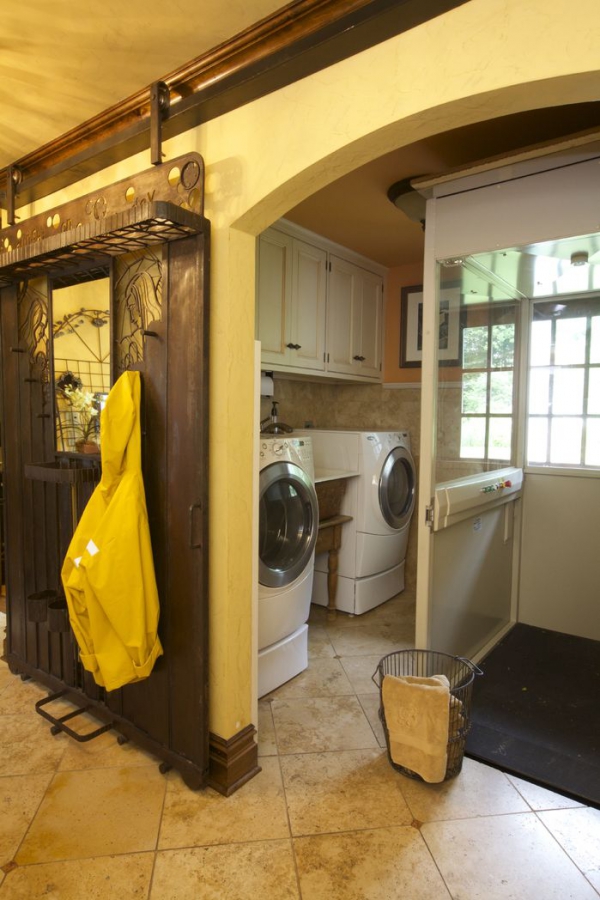 SHOP THIS LOOK HERE
Ironworks and reclaimed furniture bring the warm invitations and appeal of a French chateau into this lovely, cozy laundry room.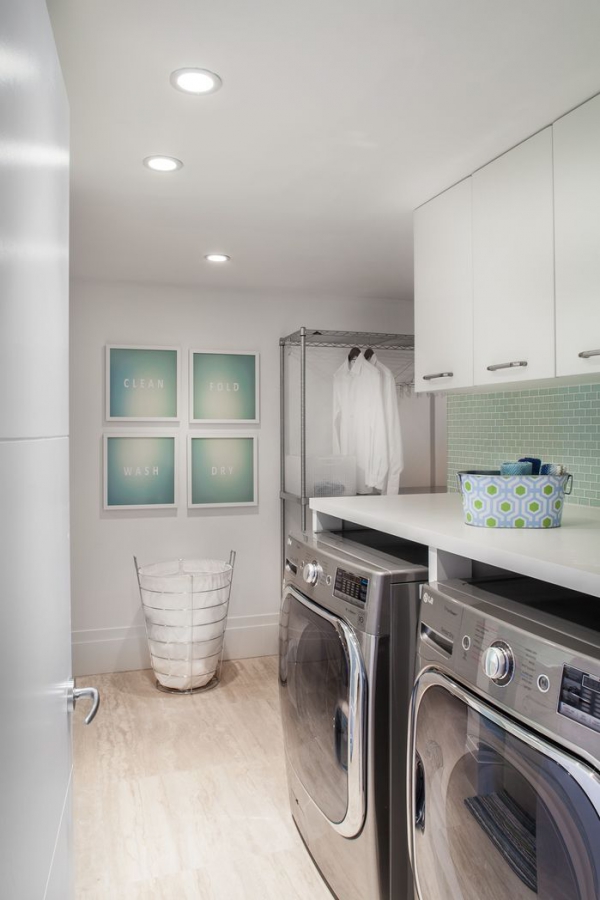 SHOP THIS LOOK HERE
Do not underestimate the power of the word when dressing up your space. Cute posters and elegant wall art add that perfect final touch to your laundry room designs.
*This article contains affiliate links