When it comes to searching for functional and practical living space solutions, architects can truly amaze us! Polish architect Jakub Szczesny and Israeli writer Etgar Keret put on their 'thinking caps' and created the world's narrowest house, squeezed between two buildings in the center of Warsaw, Poland.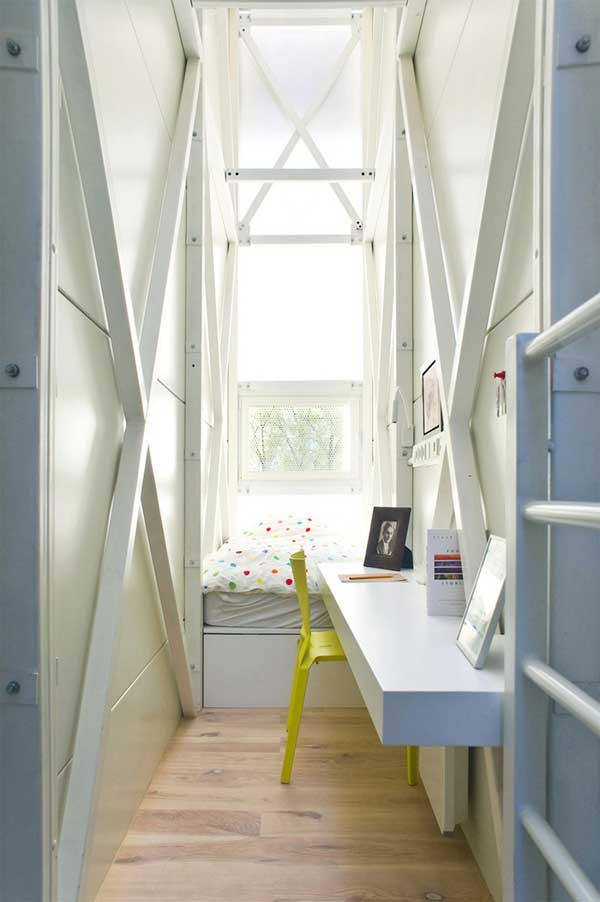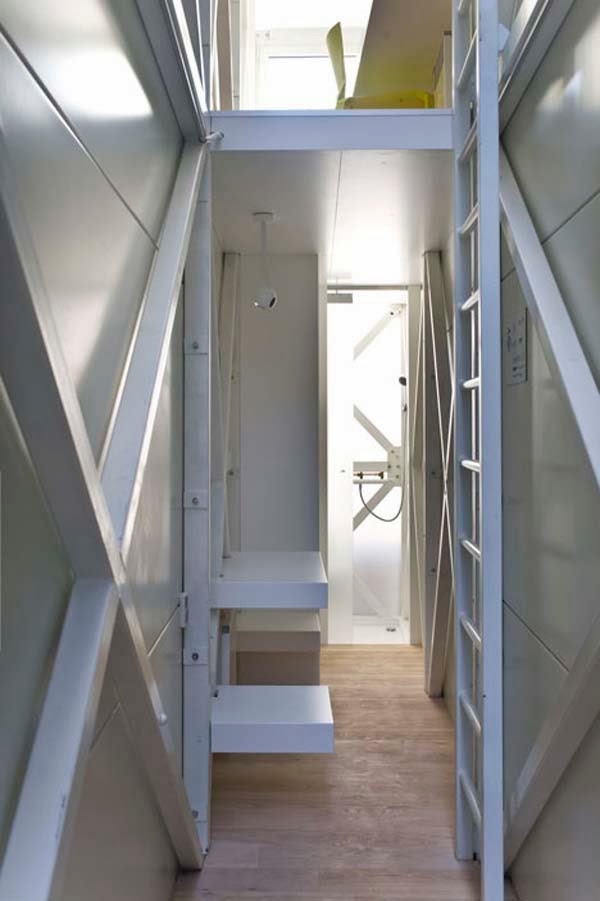 The world's narrowest house has a triangular plan; no more than 72 cm. wide in its narrowest point, and 122 cm. in its widest point. It offers all the rooms a 'normal' house would boast of – a kitchen and a dining room, a living room, a bedroom and a toilet /shower room (though to call these 'rooms' is a bit too bold!). Tiny as it is however, it provides enough space for a single person to live and work.
Photography by Bartek Warzecha, © Polish Modern Art Foundation, The National Centre for Culture.