Intriguing the mind of the observer doesn't just stop at an incredibly painted masterpiece. Sometimes, a designer takes the form of a uniquely skilled artist and creates masterpieces at grand scales that are more than welcomed to be lived in. Who wouldn't love being able to dwell within living art? This wooden residence, located in Washington State, United States, will leave you in awe!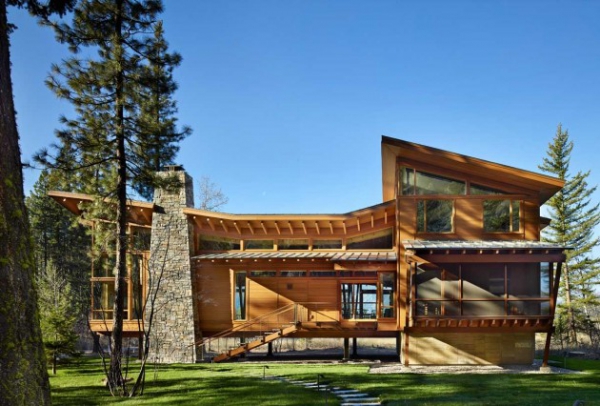 Also known as the Mazama House, this wooden residence was designed by Finne Architects, a design company based in Seattle. Nils Finne, the Norwegian-American founder, found a way to incorporate his Scandinavian style into this home using his signature crafted modernism look. Surrounded by trees, this home has sustainable attributes, such as its elevated floors to avoid snow build-up, natural lighting and other materials obtained locally. On the inside are hints of innovative designs throughout, with great focus on snake-like lighting and the custom-built furniture pieces by Finne Architects as well. The perception of angles and lines in this home creates great dimension while transitioning into each room. Every large-paneled window not only allows for light to come in but encourages breathtaking scenery of the world just outside.
This wooden residence definitely trumps a regular wood cabin!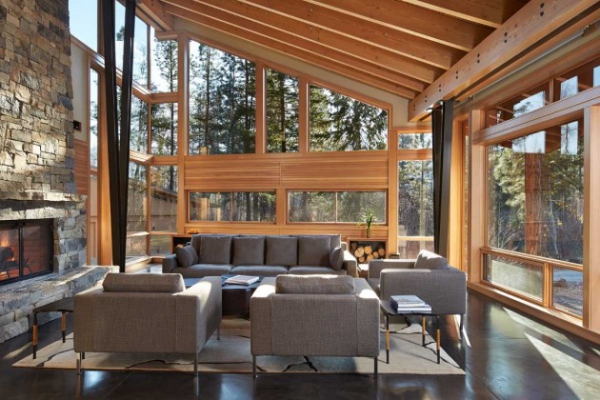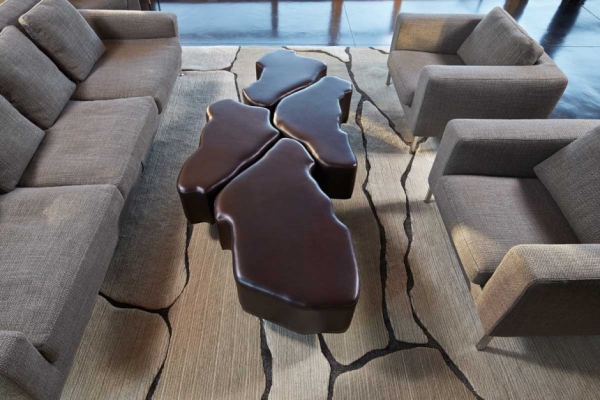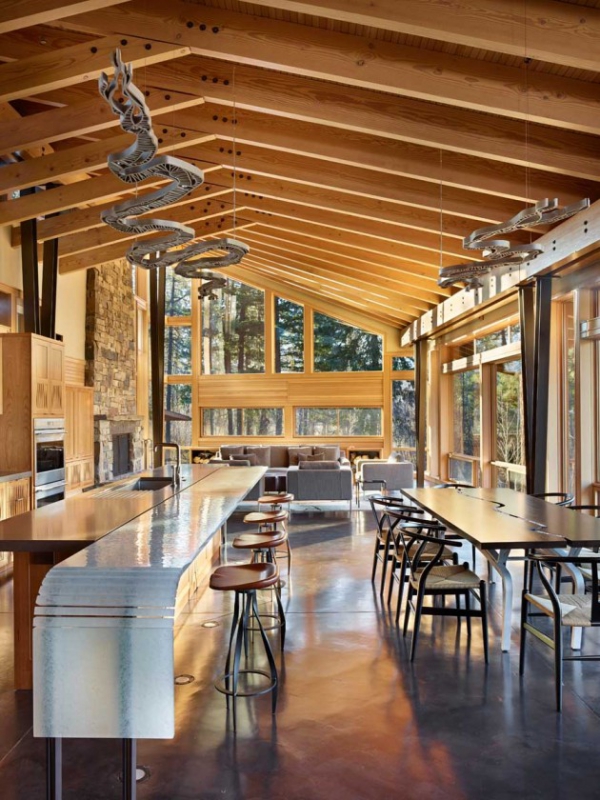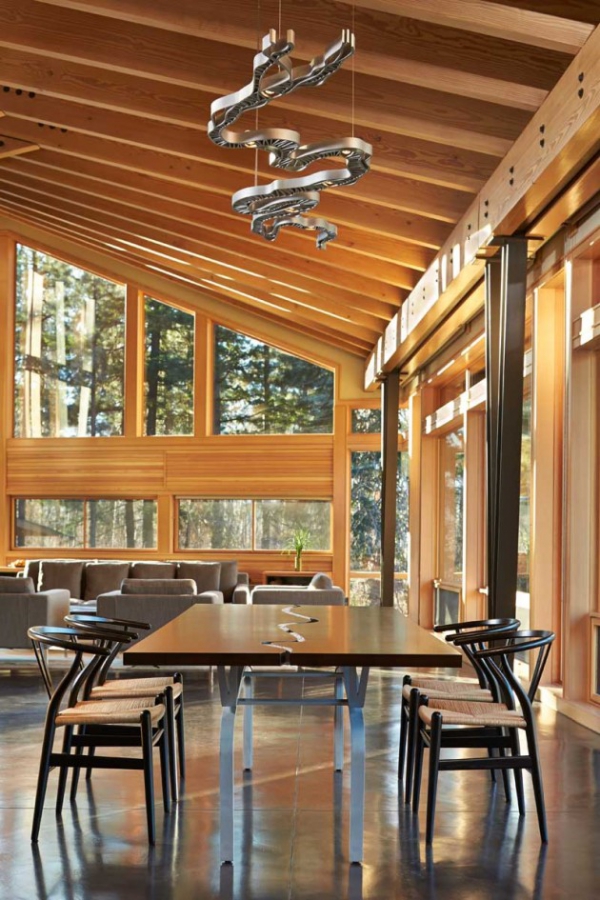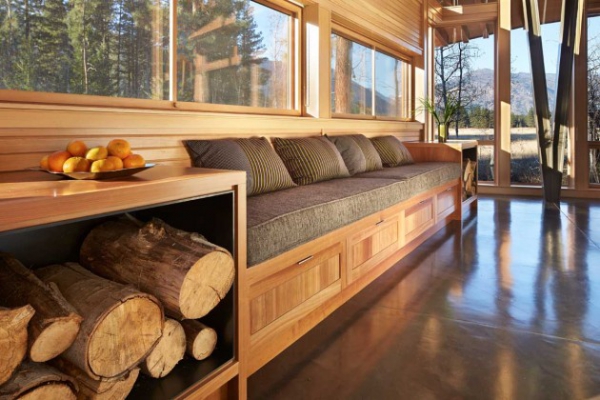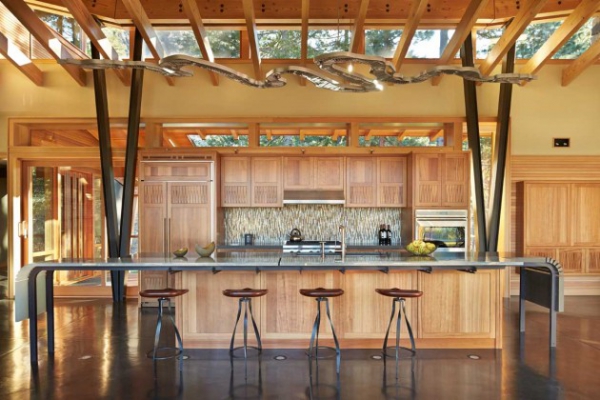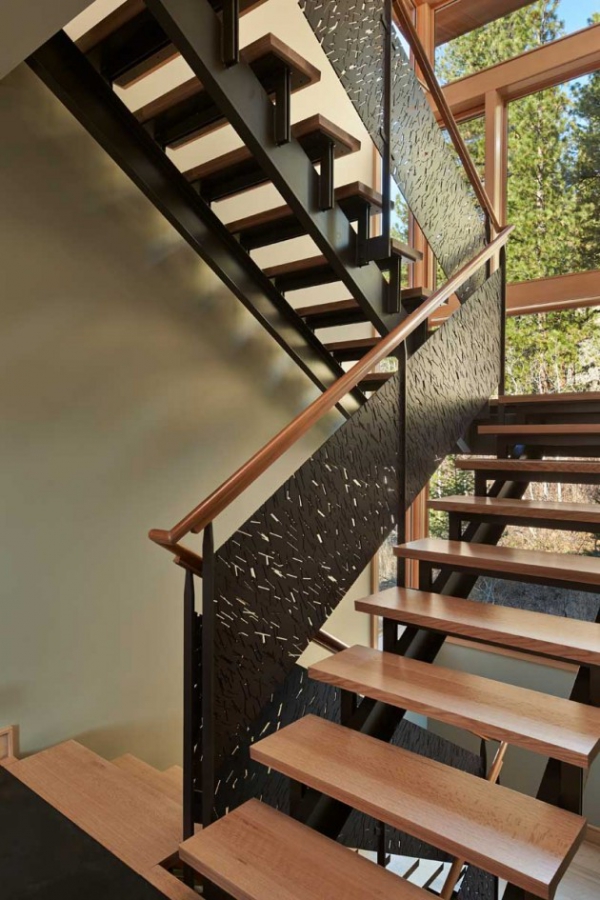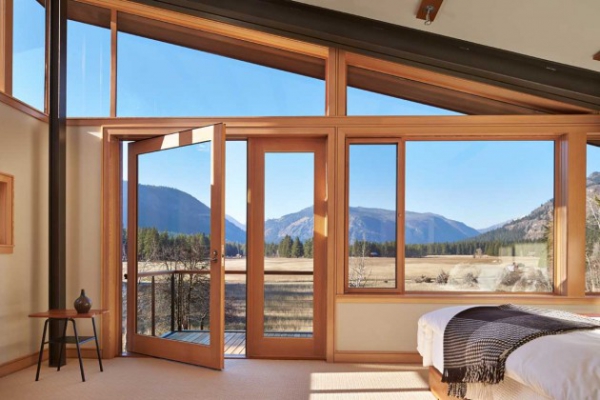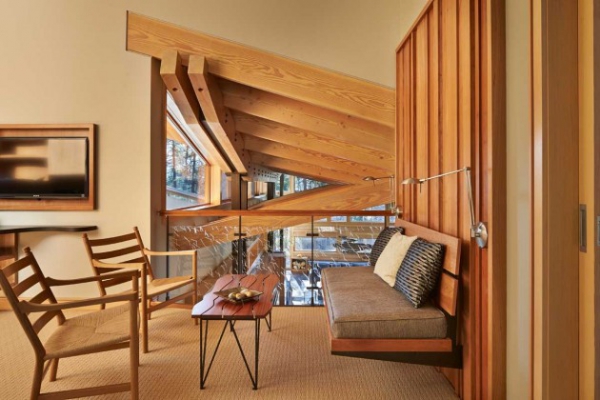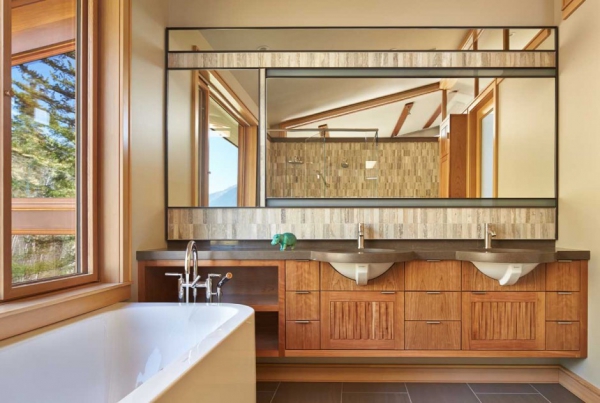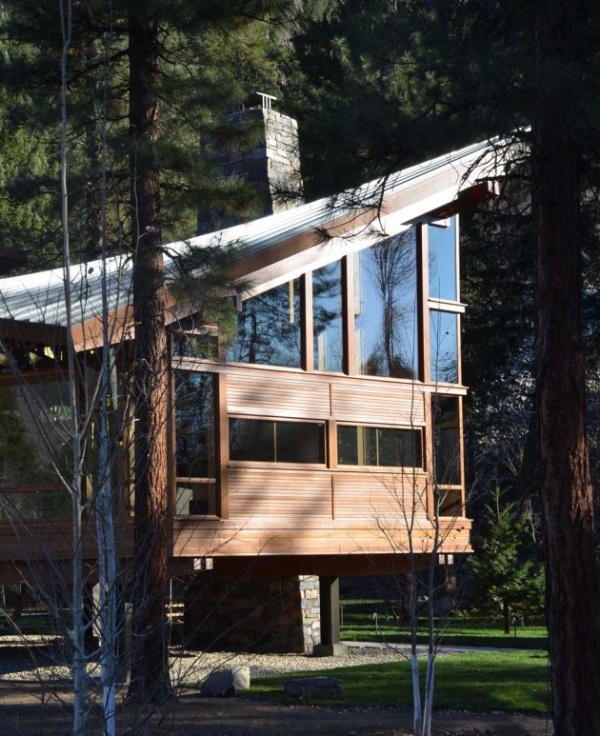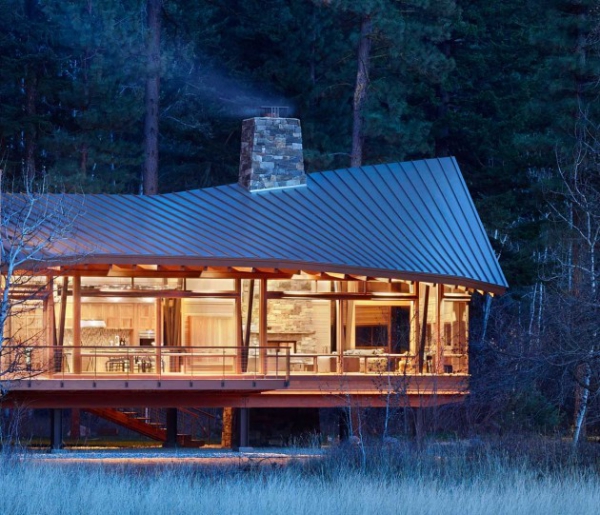 Photography by Benjamin Benschneider