The Laurelhurst carriage house conversion takes a novel approach to space making, keeping the interiors simple and hassle free and focusing on creating elaborate experiences outdoors.
Built adjunct to a main house, the carriage house now offers a minimalist studio (Laurelhurst Studio) for living atop a garage on the ground level, and amid an extensive program of outdoor social and private activities.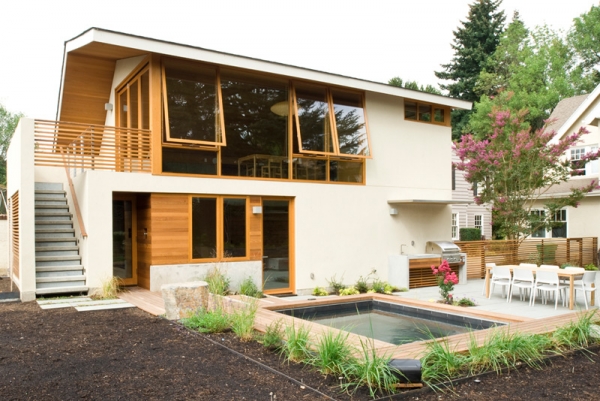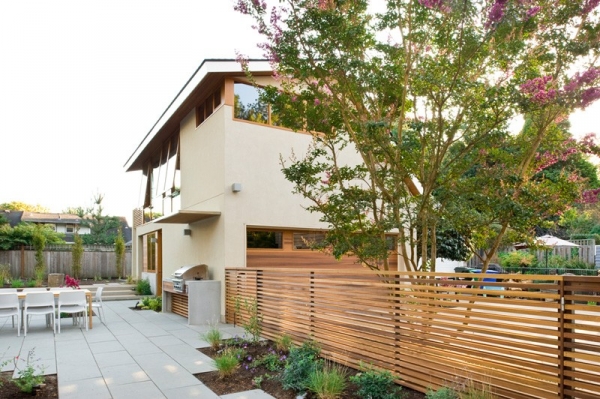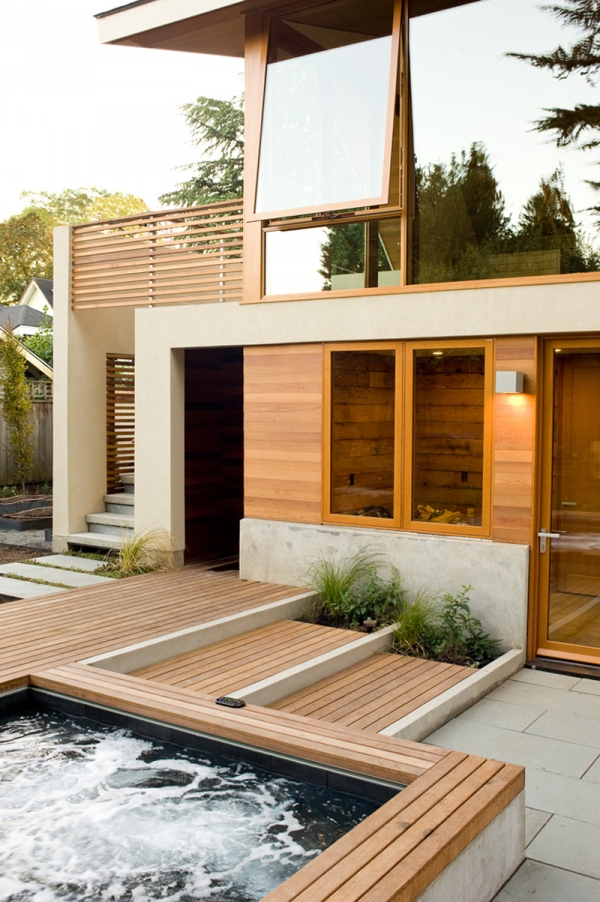 Designers PATH Architecture make big impressions by keeping the design humble and human, and elegantly packing a spectrum of functions and demands into the warm wood house interior.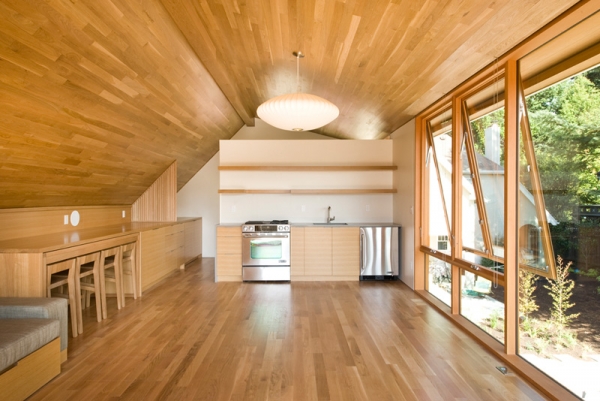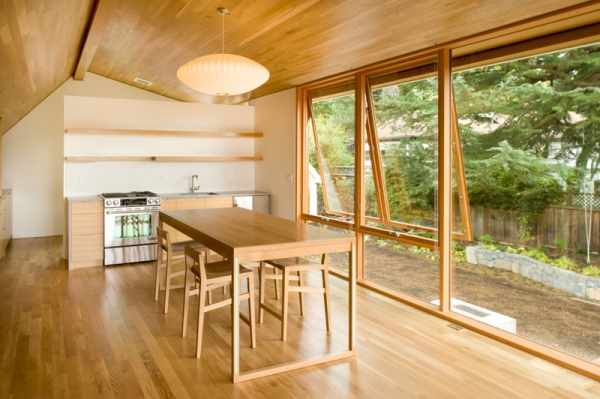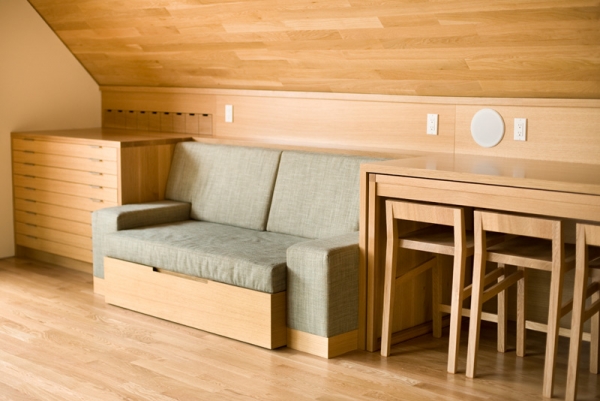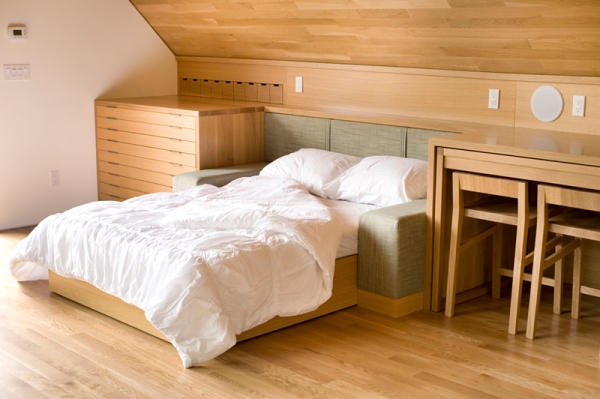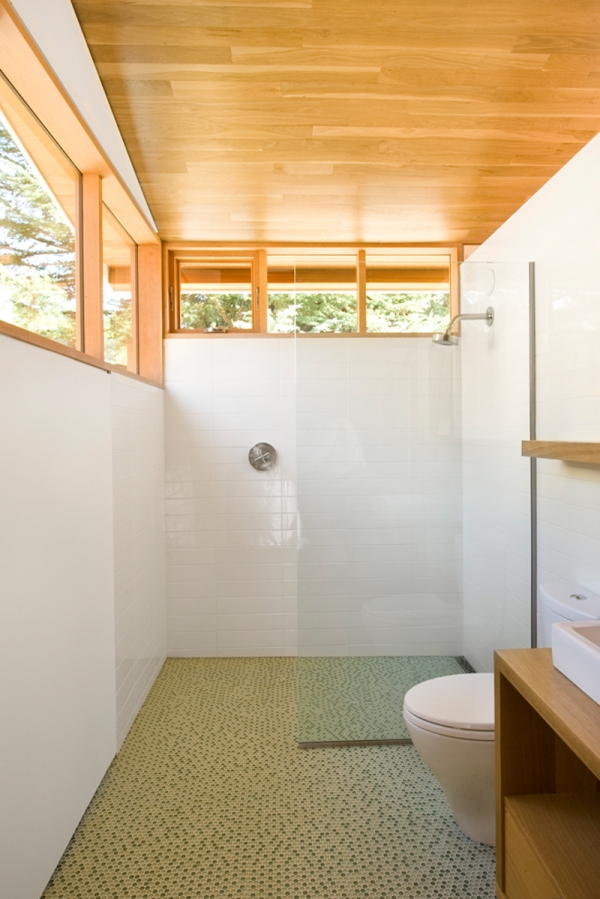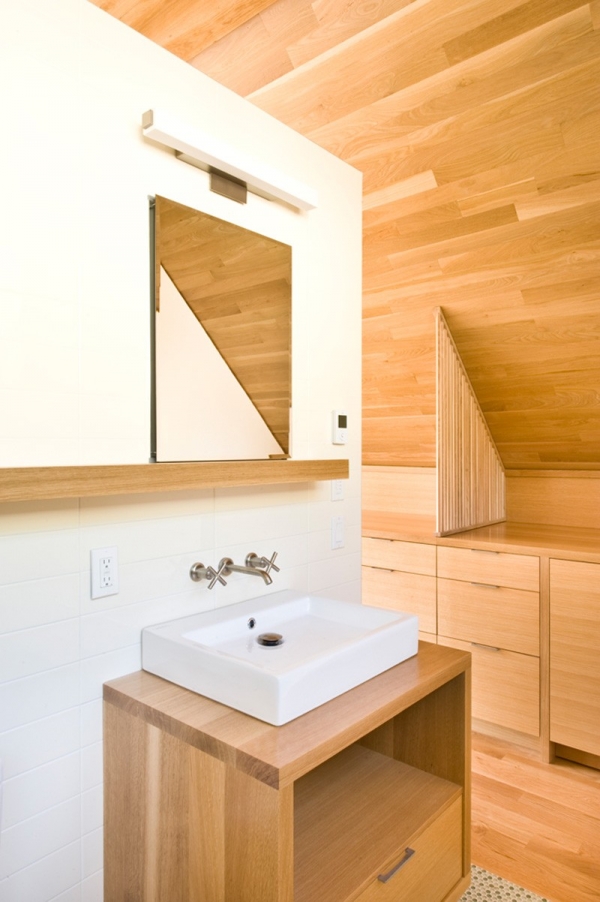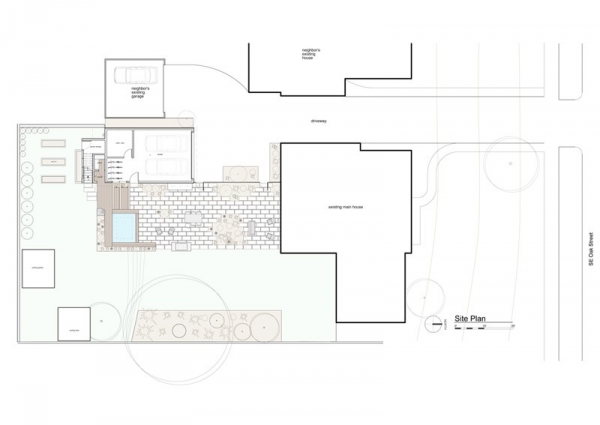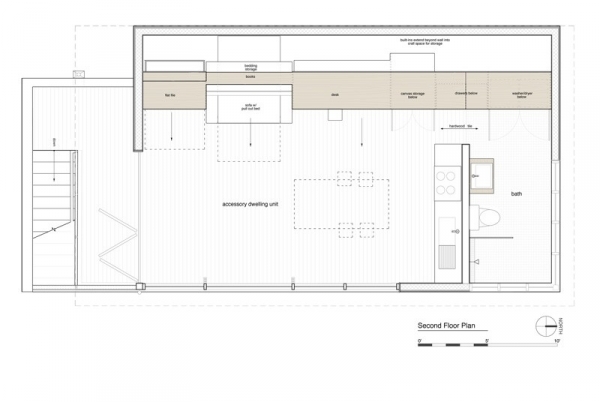 The studio on the upper level is drawn out as a fluid and clutter free zone, with activities and elements lined up along the walls. Thanks to innovatively designed and compactly articulated furniture, these can be pulled out and expanded as and when required. When not in use however, everything from the bed to the dining table stands out of the way in perfect geometric balance and visual harmony.
Outside the wood house interior, the fence is used to define the private open spaces from the more accessible, social outdoor areas. The outdoor kitchen and dining, complete with fire pit, and soft and hard landscaping, offer ample opportunity for dialogue and reverie. The pool and hot tub on the other hand are just as good in social occasions as for quiet relaxation.