If you were to have a home out in the country to getaway for the weekend, what would it look like? We have a feeling it would be something along the lines of this wonderful country house found in Spain. Being able to relax in something as beautiful as this only adds to the perfect solitude of being out of the city and out in the countryside. It's very clear that the designer of this house kept indoors comfort as well as total style when crafting the look of this home.
For one, we love the abundance of wood in the house. You see both refurbished, unfinished, and a variance in between as you look in each room of the home. Whether the wood has been stained or painted in a lovely antiquated color, it all goes together perfectly and makes this wonderful house even better. The beams in the ceilings alone are awesome; those are always an excellent addition to any home, especially one that is in the countryside.
The rustic look that is maintained throughout this wonderful house is also just plain gorgeous. This look may not be that hard to accomplish, but it has been done with such ease and perfection it totally solidifies the idea that this home is a country getaway.  The neutrals that encompass the majority and the accents of mint green flow together so well. The use of stone and other natural materials (aside from the wood, of course) also keeps true to the pastoral theme of the home.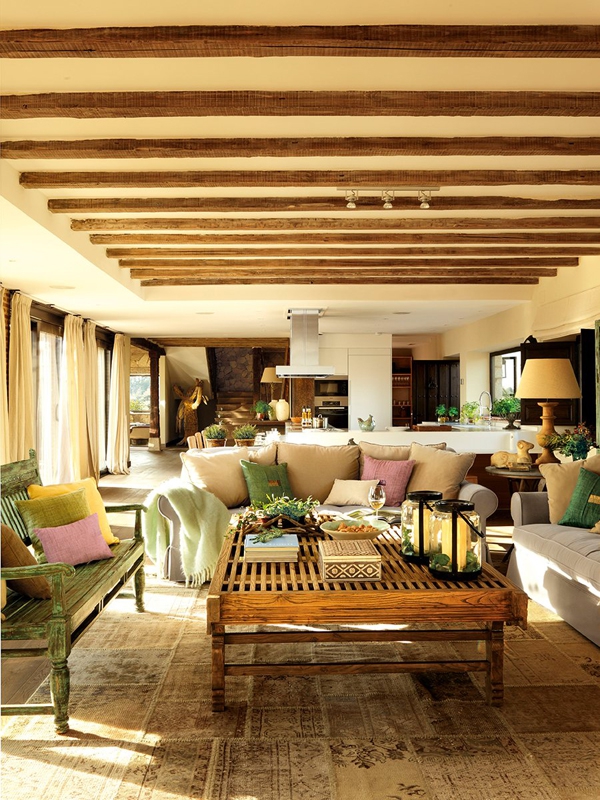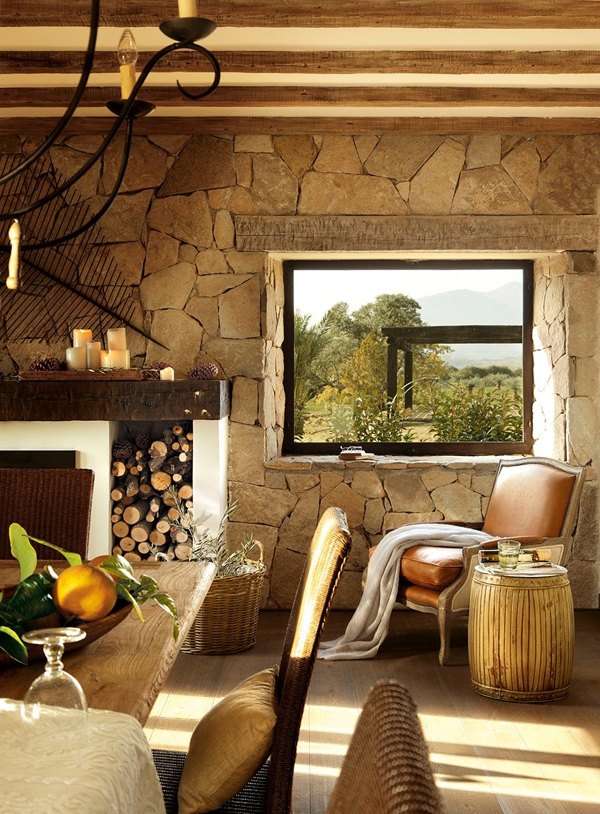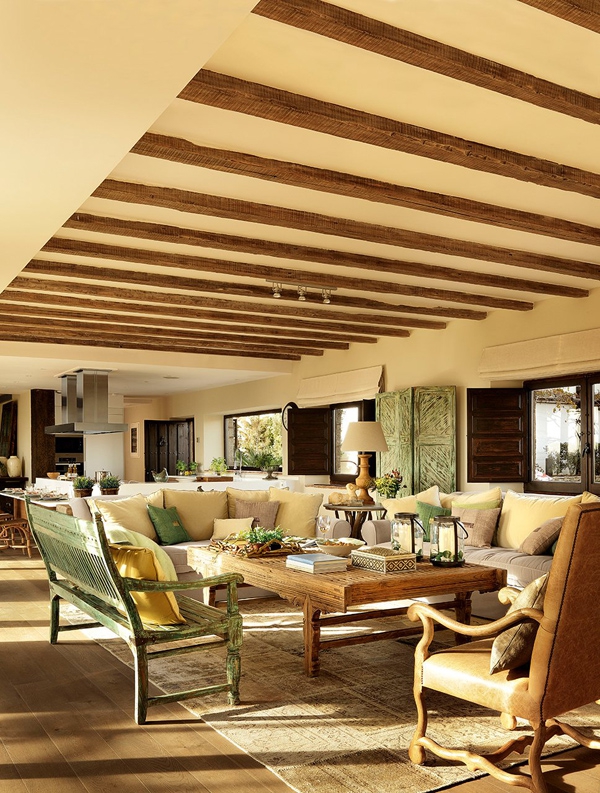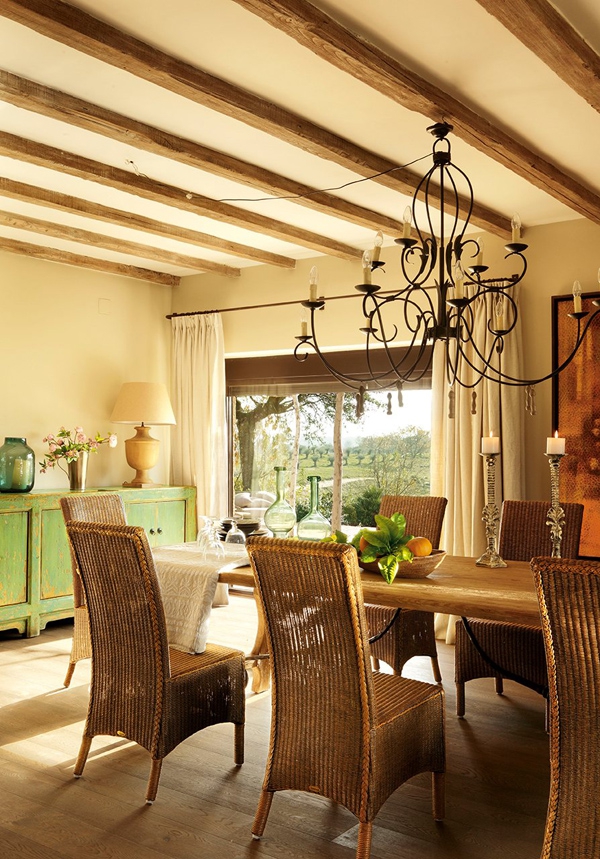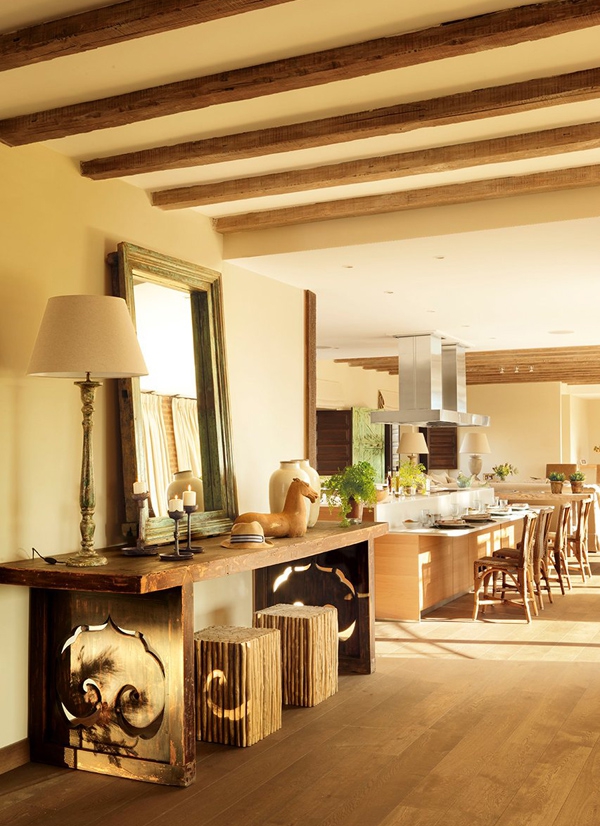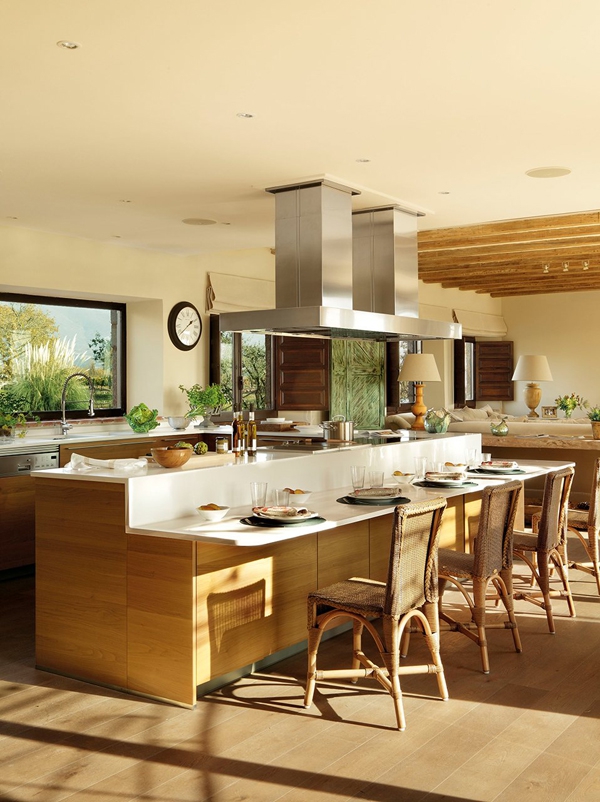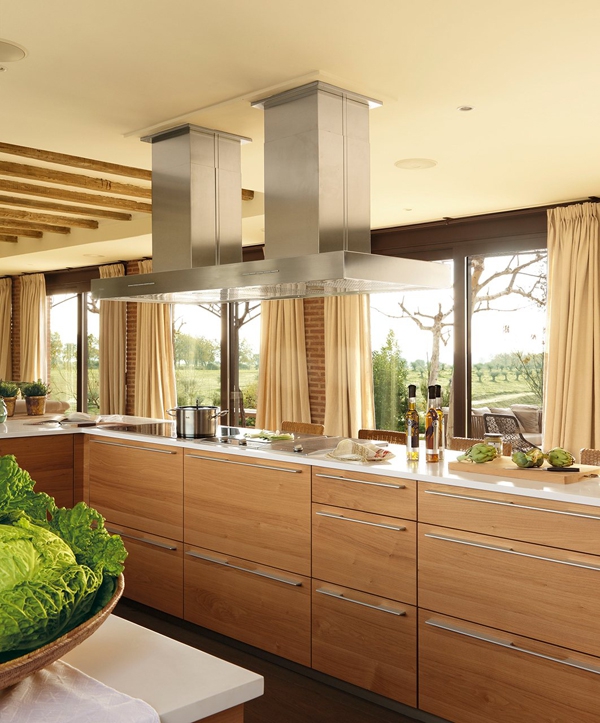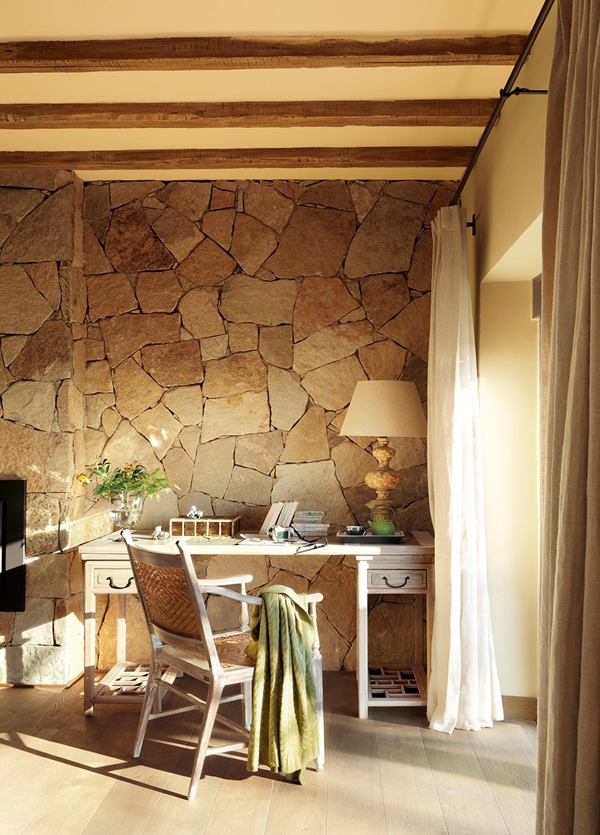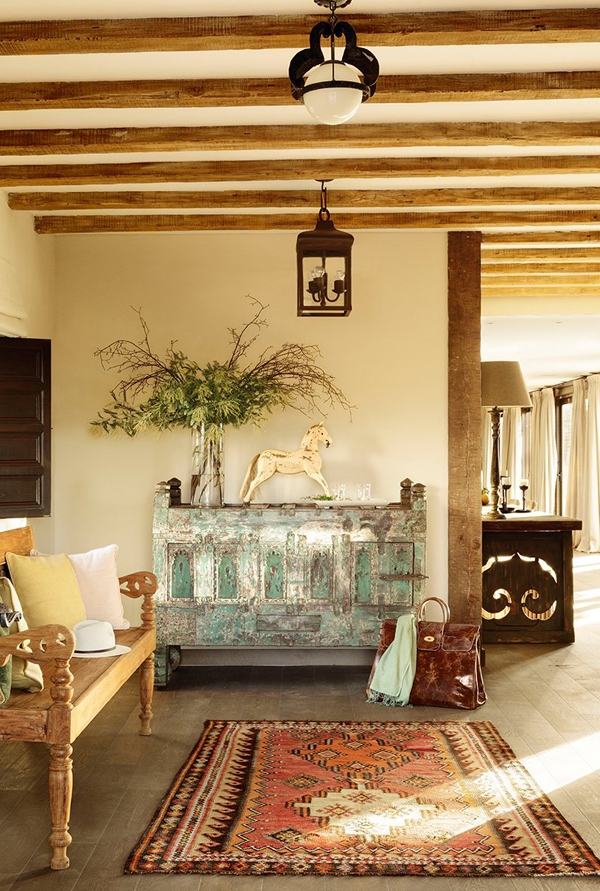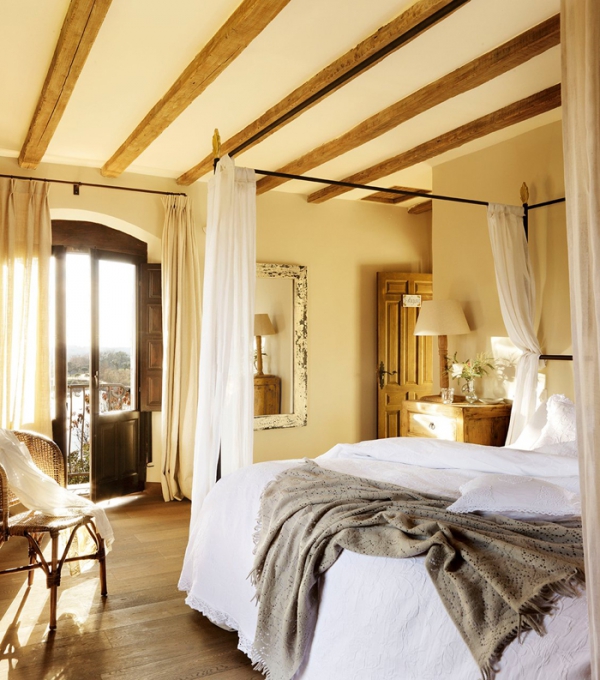 Images found here
There is no room in this house that you wouldn't want to spend endless hours in relaxing and enjoying the country air. This is just the place you want to find yourself while enjoying a glass of wine to unwind from the week and your favorite book for the night.