For those who love snow and all things winter, the Hadaway House brings together the very best of design and delight to invigorate the indoor and outdoor experiences. Located in British Columbia, Canada this country house overlooks the spectacular Whistler Valley, and has been designed by Patkau Architects to anchor in both – its visual and its functional contexts. Defined by the physical constraints of the site and design, this winter house architecture rises out of the landscape as a consolidated monolith of idea, ambition and style.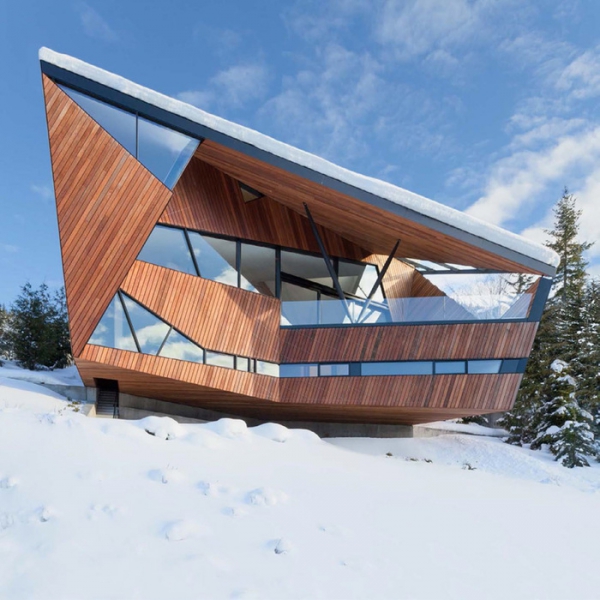 Carved out within the allowable building footprint, and its associated height restrictions, the sharp profile of this building is given purpose by inclining its roofs to shed snow onto allocated storage areas. The rock-like angular facade is a convenient composition of opacity and transparency, sheathed in open spaced 2 x 6 cedar boards that ease-out the blunt impact of its towering volume. The lower floor slabs and walls are articulated in concrete, which dampens temperature variations owing to its thermal mass; the upper floors are constructed as composite steel and timber structures with timber infill.
The spatial program in this winter house architecture is neatly laid out across the three levels. The main level offers an open planned social core, while the master suite and study hover above in the upper level. The lowermost level contains the guest bedroom, a second living room as well as ancillary storage – extremely vital in a skiing paradise such as this.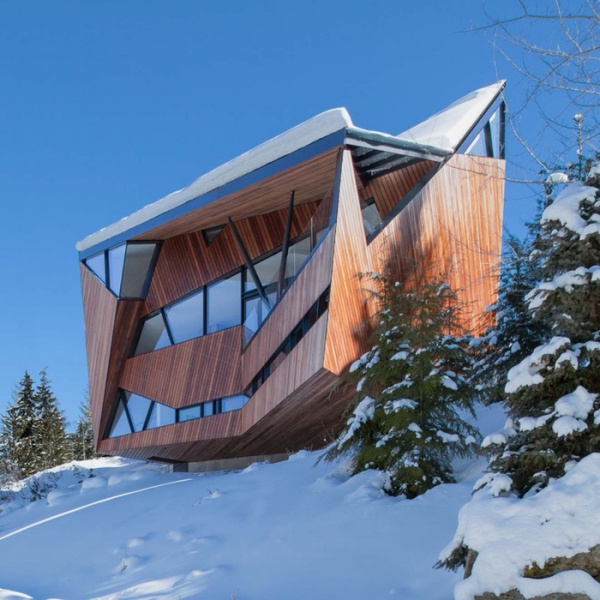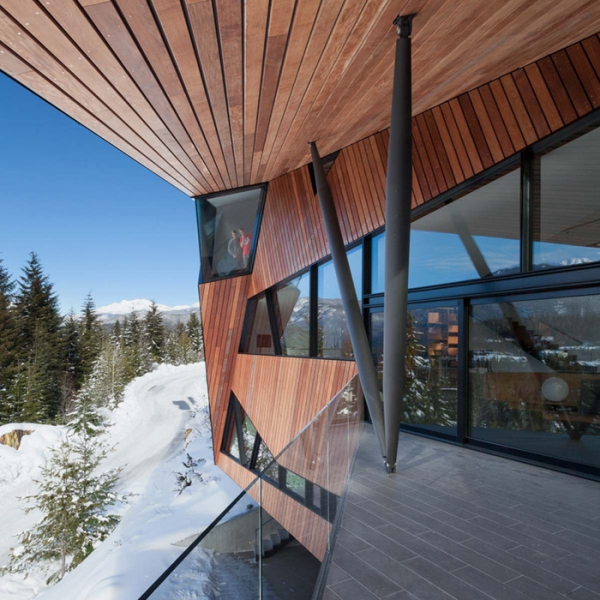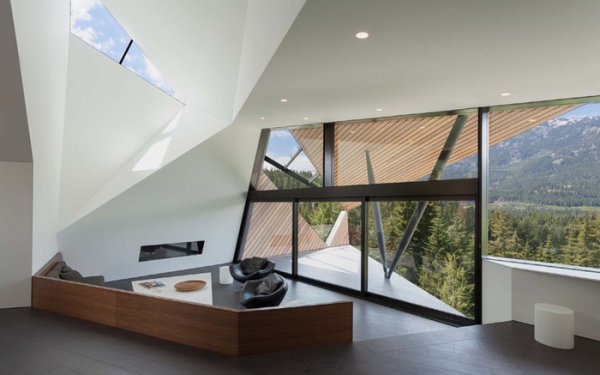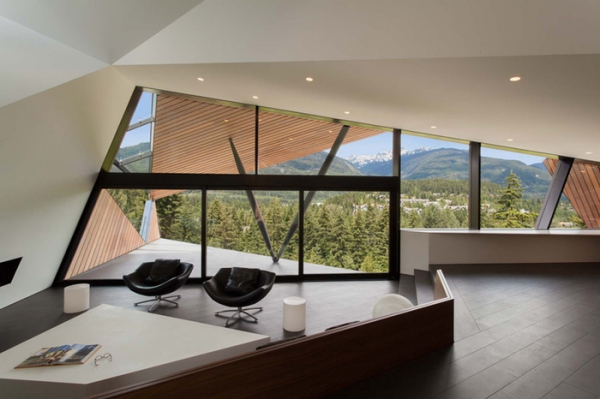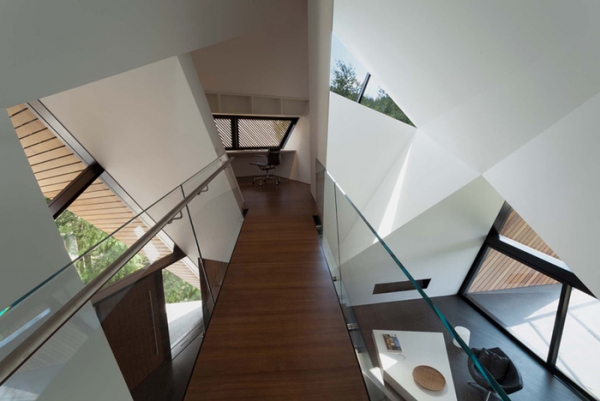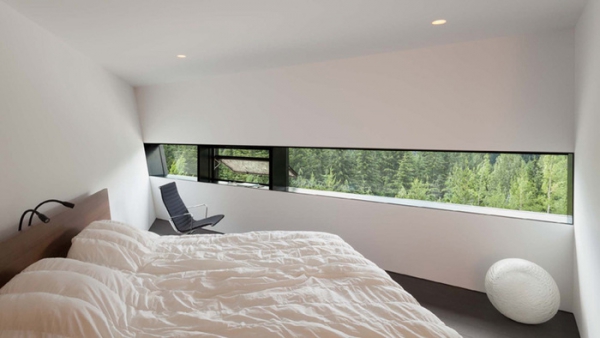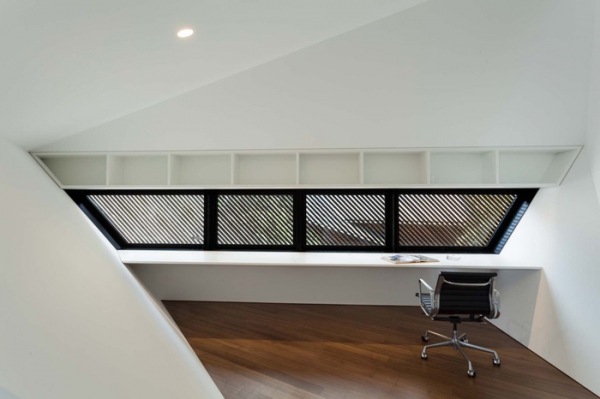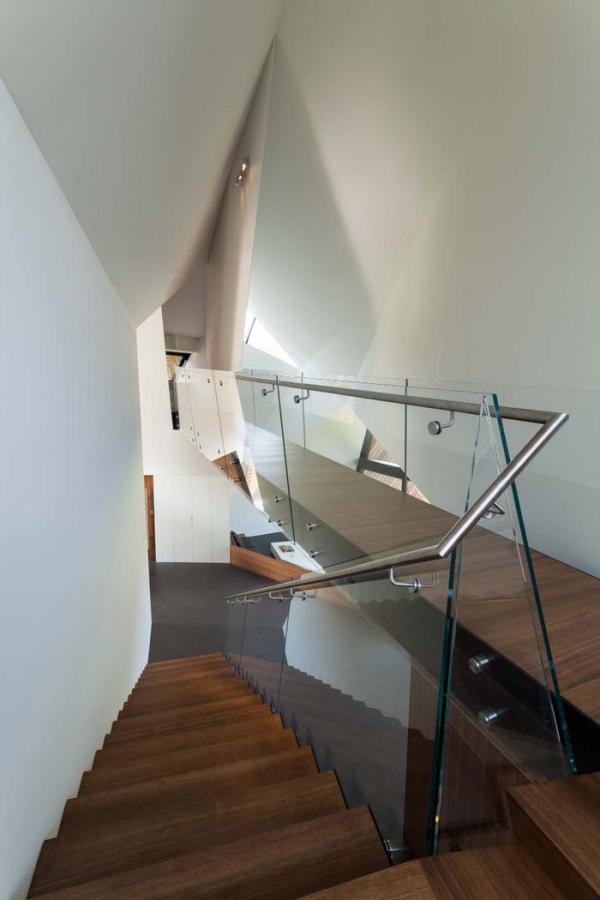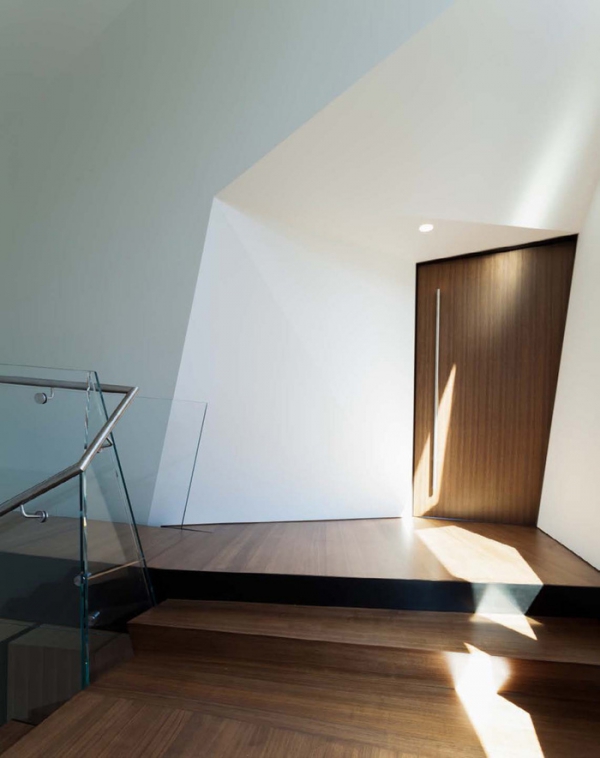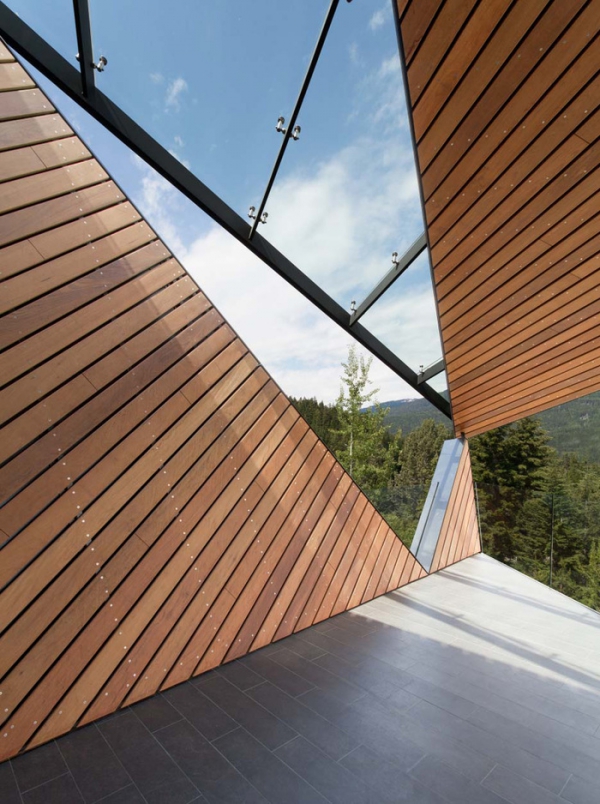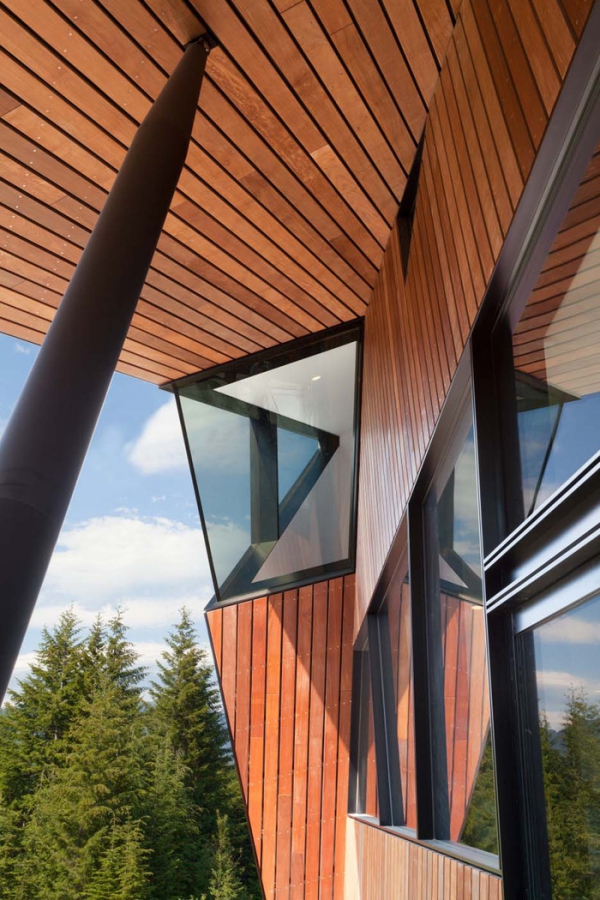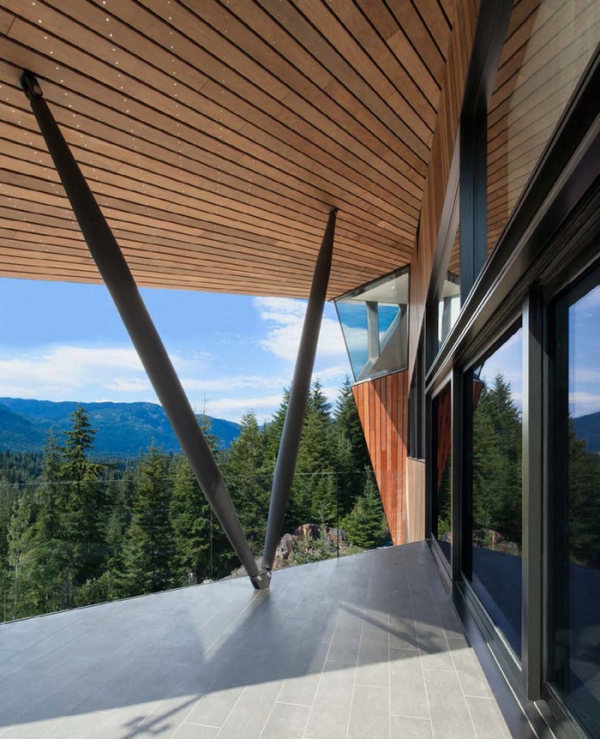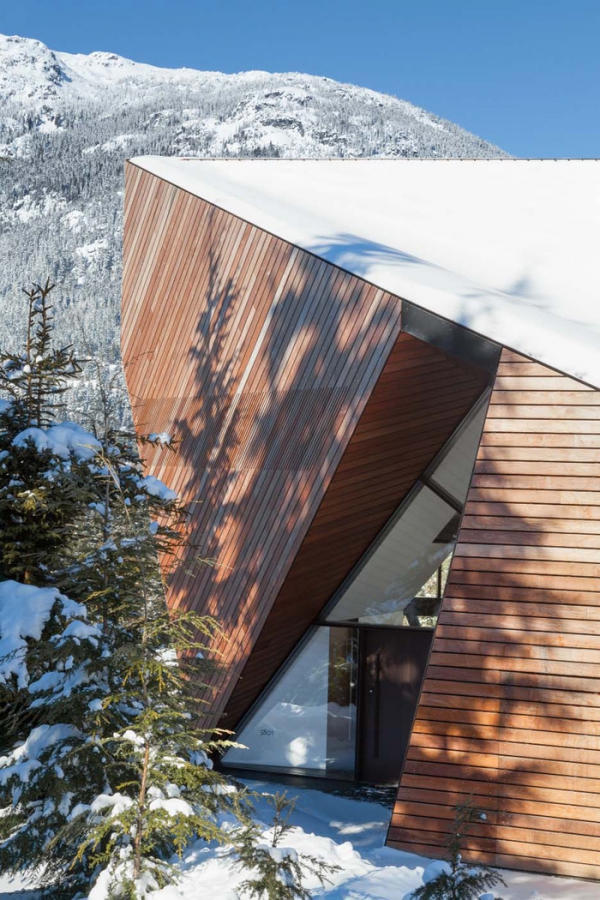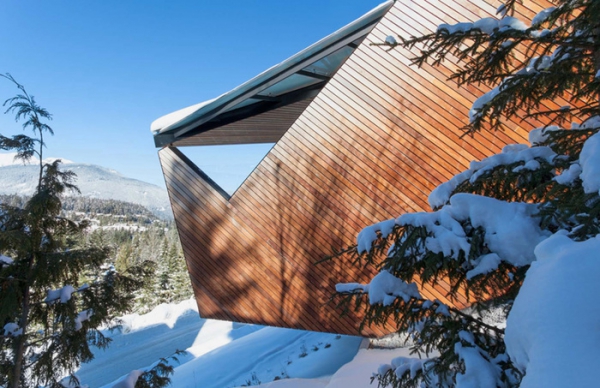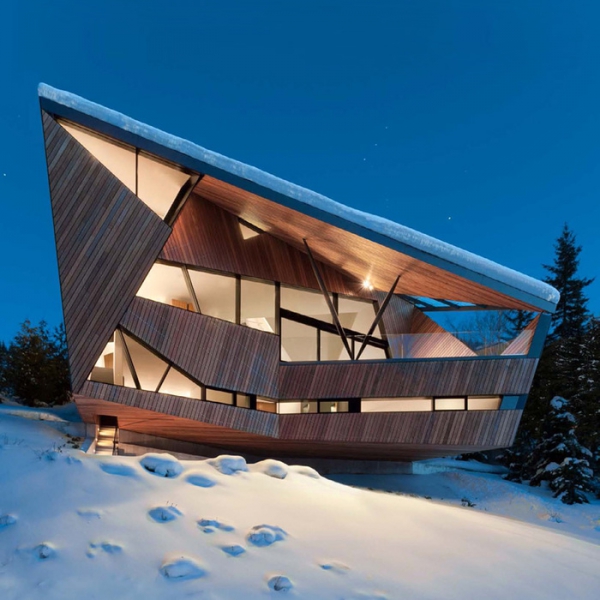 Photography by James Dow / Patkau architects