Inspired by a love for blues music that continually brings together the young couple that owns this house, architects Studija Archispektras create a three dimensional musical chamber that resonates with the sounds and vibes that inspire its occupants.
Percolating through the forest house and every aspect of its design, the Black House Blues brings the love for blues music through each space, and the functions and sharing it supports. Located in Kulautuva in Lithuania, this village house is a complex overlay of idea, ambition and desire – all morphed into a well contained and refined architectural vocabulary.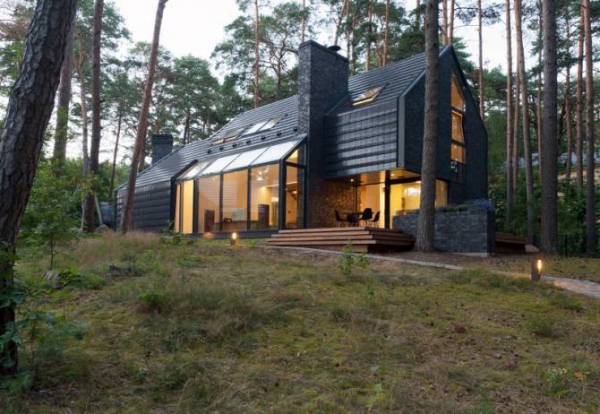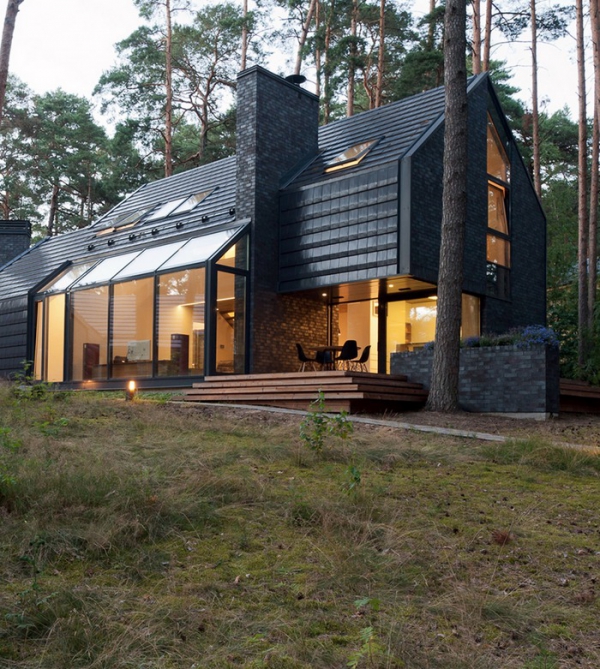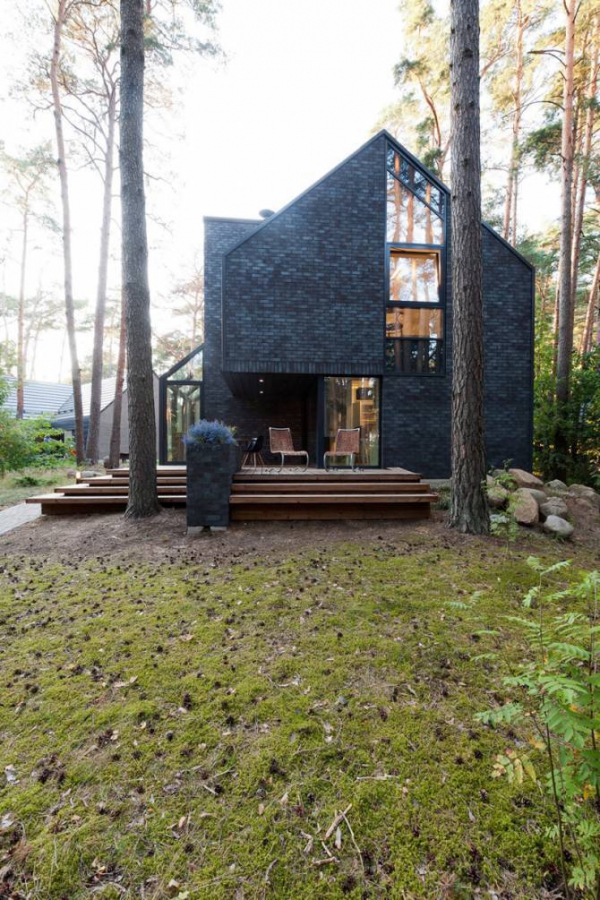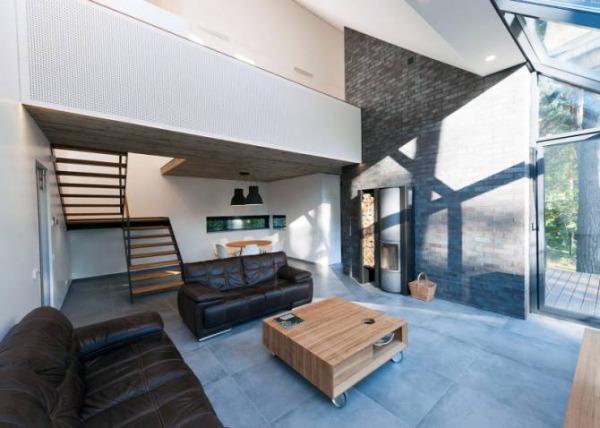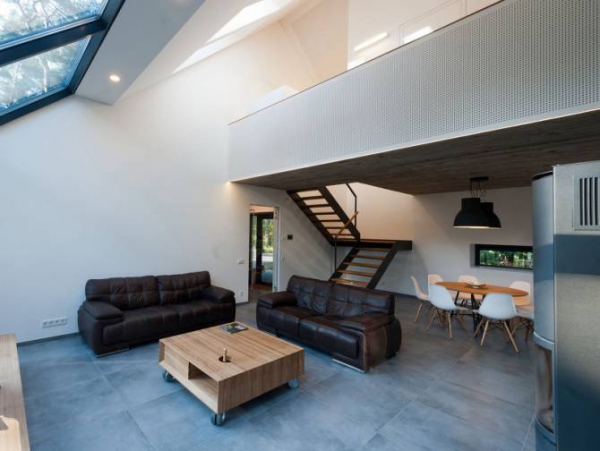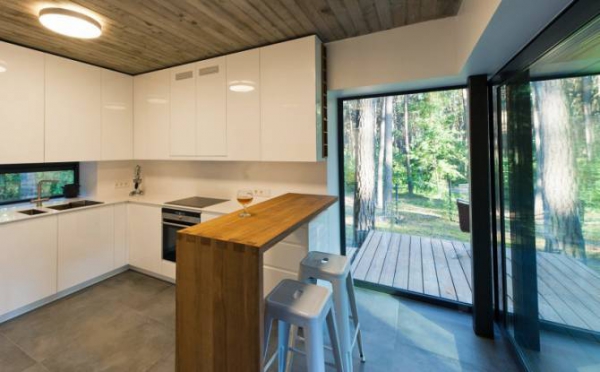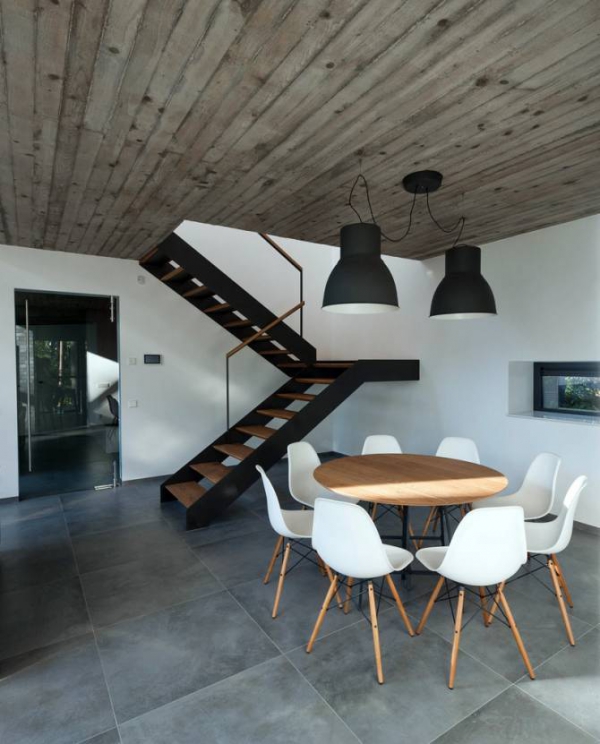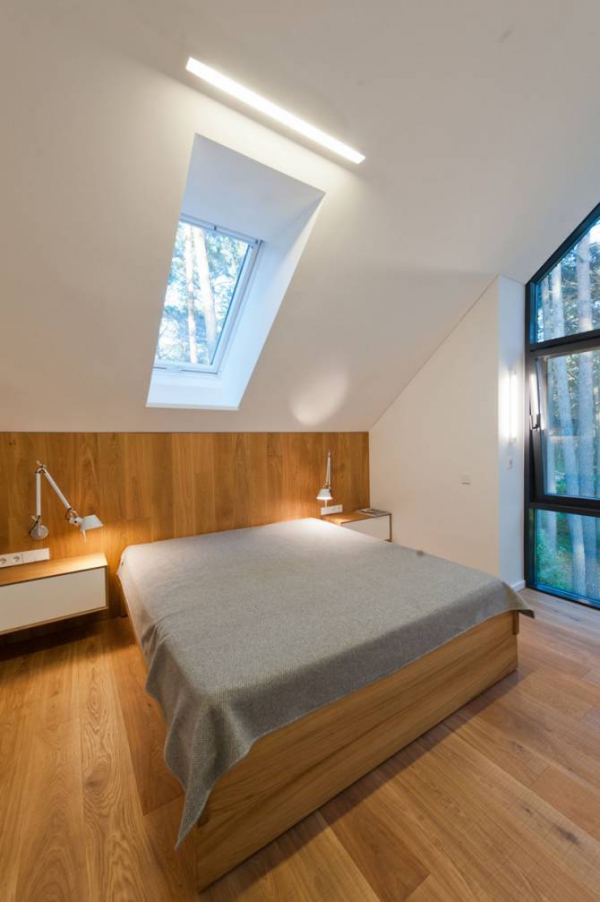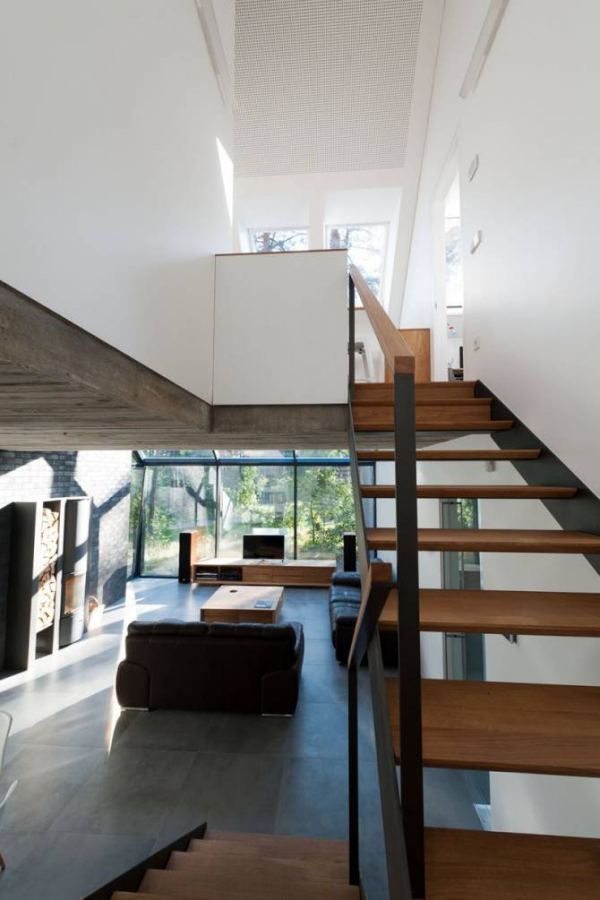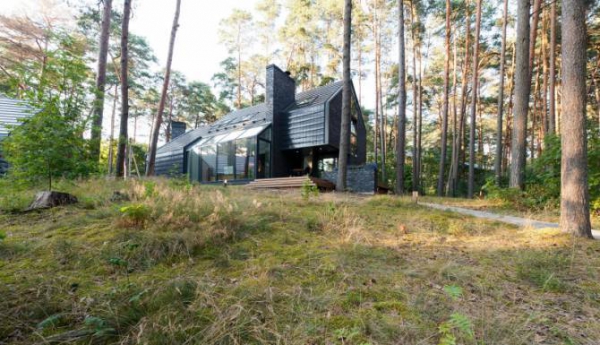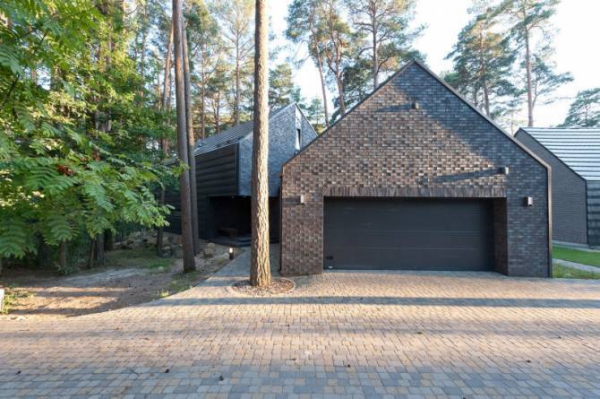 The exteriors of the modern village house fluctuate between a solid black presence and the diaphanous interface of glass facades, creating a unique symphony of solid and void, of privacy and permeability. Rising amid the thickets that surround it, the house is articulated as a carefully consolidated volume, punctuated by the odd spillover that brings the pulse and music of this home out into the open.
The interiors of this village house are utterly modernist in tone – simple, crisp and uncluttered in composition and character; these are drawn out on a canvas of concrete, brick and wood. The bare functionality of this design creates open, fluid spaces that breathe free and encourage broad reflection and expression, supported by the forest cover and music that they share space with.