Here's an adventure of architecture and living! The Villa Vals is an intriguing project that delights with its pragmatism and original approach to residential design. Located amid picturesque Alps, this underground mountain house stands outside the thermal baths in Vals, Switzerland on a mountain slope overlooking it. New developments are rarely approved here in a bid to preserve the original character of the region and unobstructed views to the baths. The architects at SeARCH, along with Christian Müller Architects, therefore bury the house below ground level, embedding it into the local landscapes, vernacular and memory.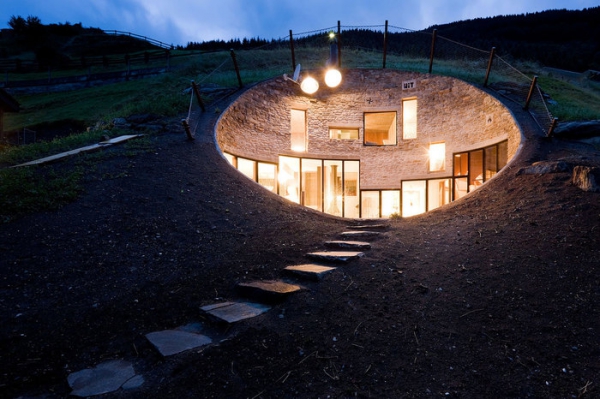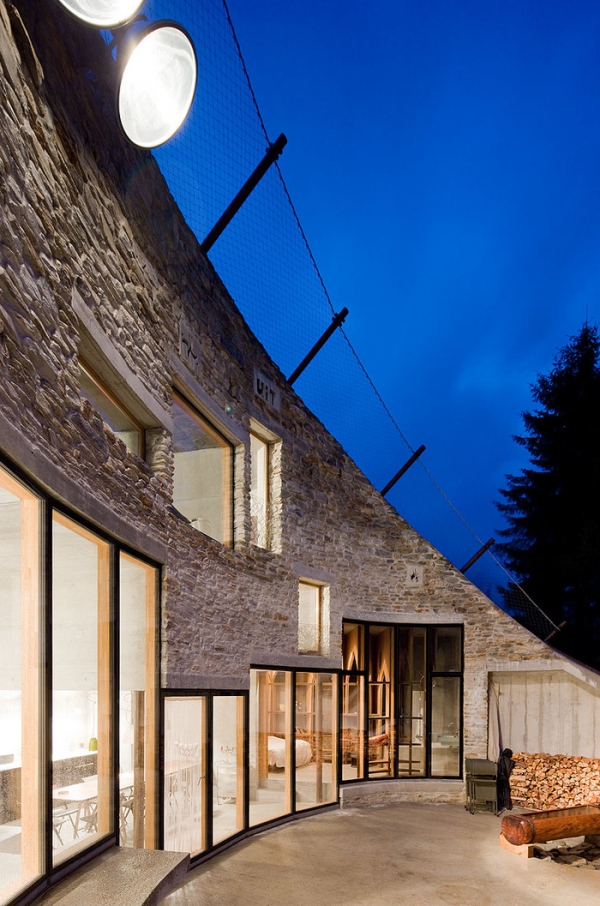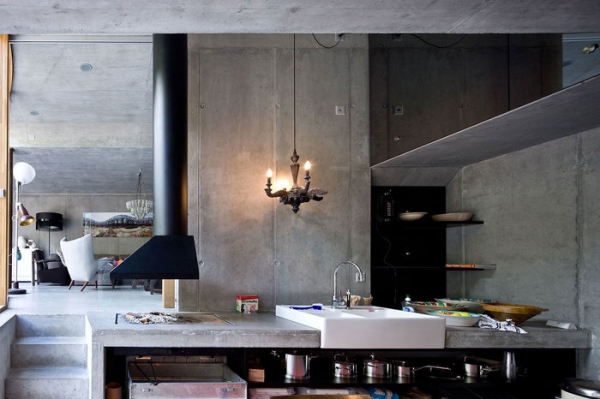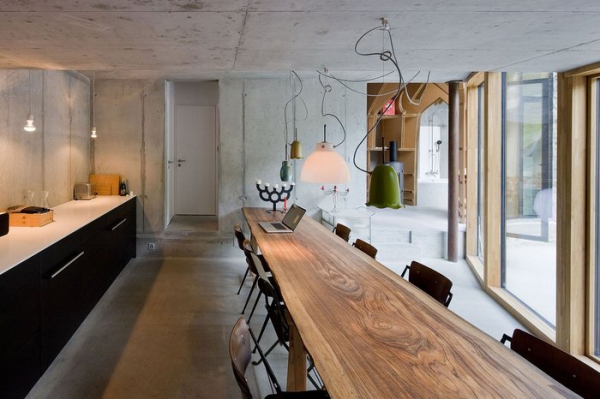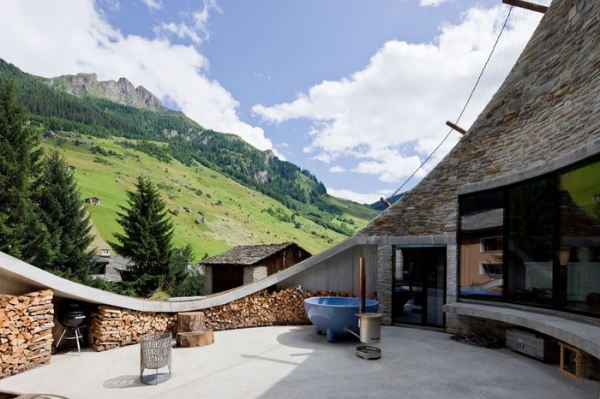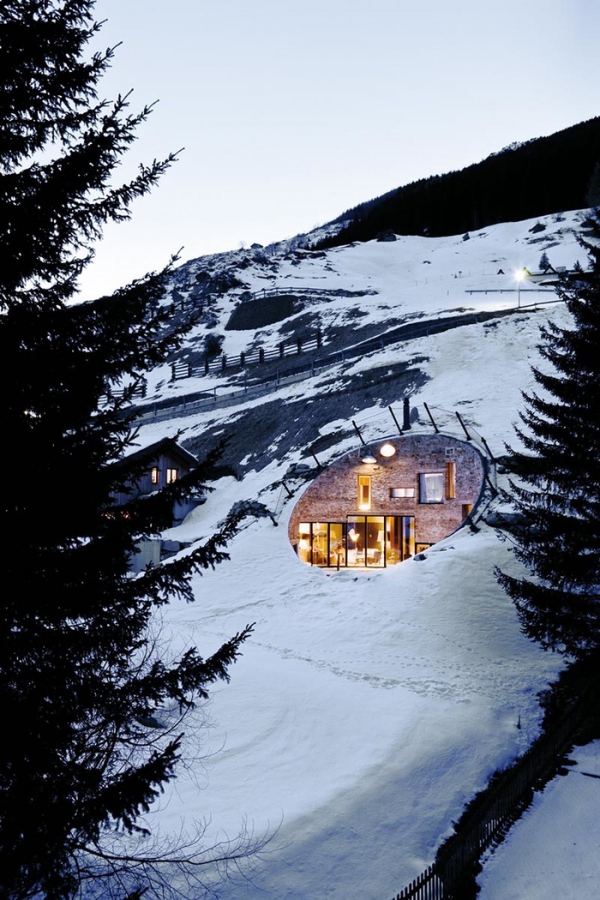 The front door to this home lies in an old Graubünder barn that existed on the site. From the barn an underground tunnel leads you into this most inventive of mountain homes. The volume of this underground mountain house is cut into the slope face, with a patio opening up the incline to filter in an abundance of natural light, fresh air and spectacular vistas while establishing an intimate connect with the grand outdoors. The interiors are oriented towards this glazed face, drawn out in open and clean strokes to minimize clutter and visual intrusions within.
The structure of this regal bunker style home translates into a modernist aesthetic; concrete surfaces render the space and mood, setting off an elegant contrast with crisp whites and warm woodwork.