Located in Sydney, Australia, Vaucluse House A, by Bruce Stafford Architects, is a gorgeous example of a wonderfully designed two story house. It has a fabulous open plan and expansive views of the harbor and Sydney skyline.
This home provides a breathtaking indoor/outdoor experience. The neutral colored exterior of this home has a rectangular shape and floor to ceiling windows. The warm wooden slats are positively gorgeous, adding variety to the exterior of this enticing house.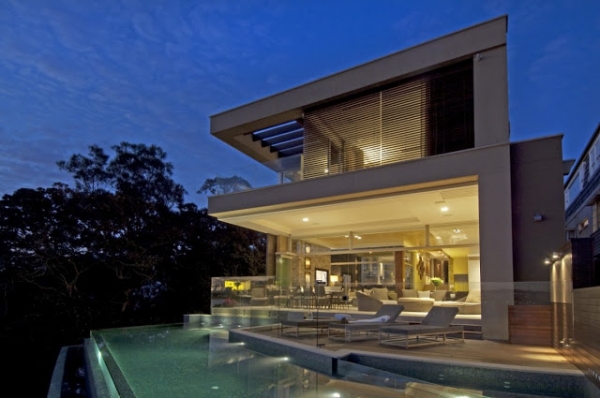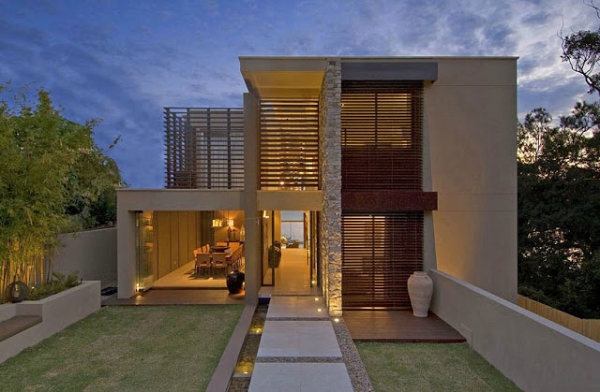 In the entrance way, fascinating lighting hangs from the ceiling, and warm neutral colors set the tone for the rest of the house. Upon entering visitors are greeted with awe-inspiring views and a dining area. It has a wooden table and unique lighting, filled with candles.
Next to the first dining area, contemporary seating and a second dining area, provide ample space to eat and relax.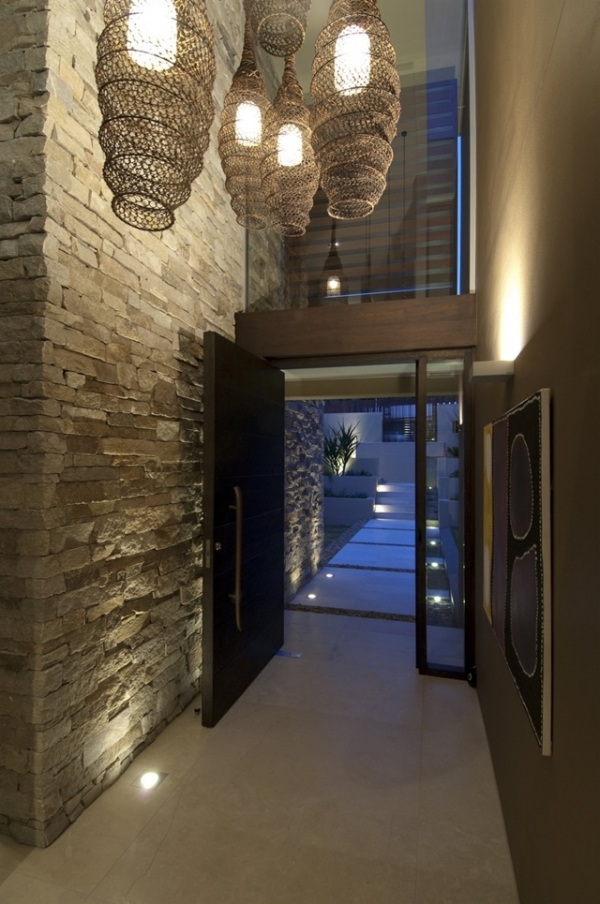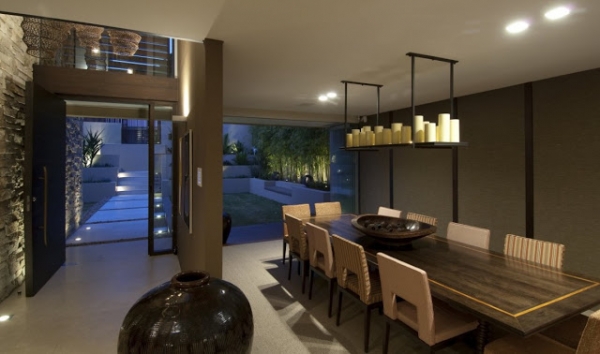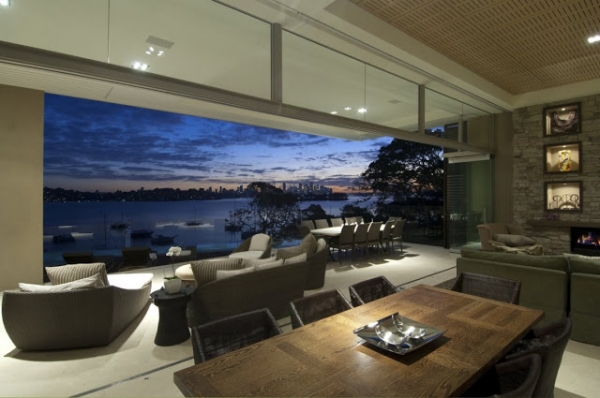 The indoor living room has a comfy and contemporary sofa, and a stone accent wall. The stone wall has built in and back lit storage, providing a wonderful place for beautiful decor. The dining room is elegant and simple, and the kitchen is clean-lined and sleek.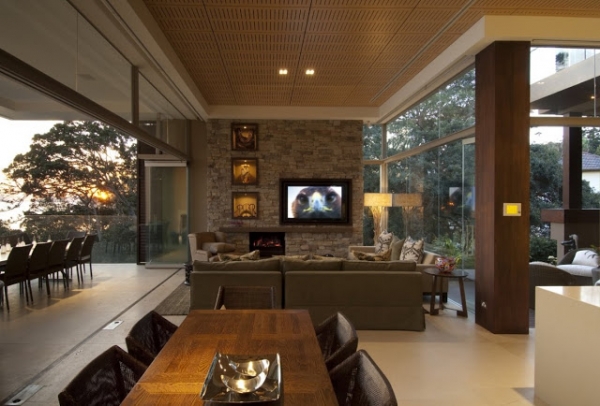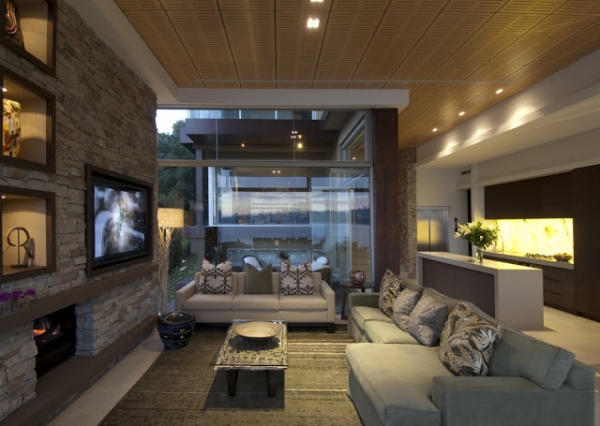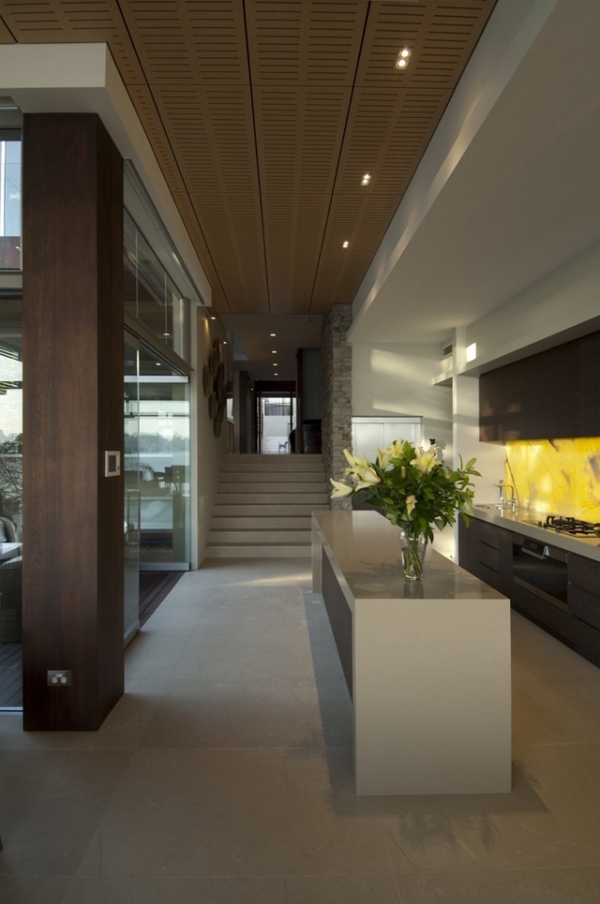 The fantastically spacious master bedroom continues the color palette, and has a dreamy walk-in closet.
SEE ALSO: 15 Most Popular Interior Design Styles Defined
The separation between the multiple living and dining areas gives this home a one of a kind coziness. This coziness is amplified by the decor and unified color palette, creating a fantastic home in this two story house.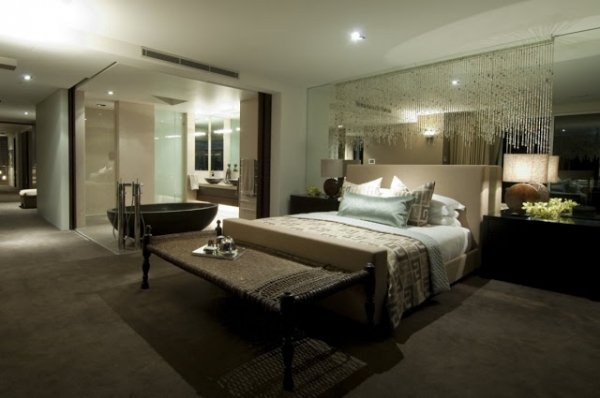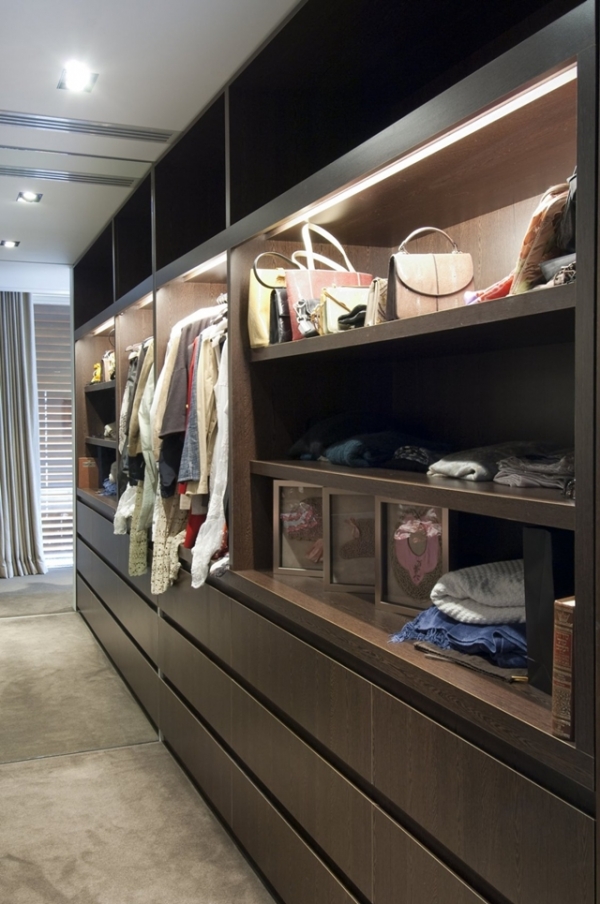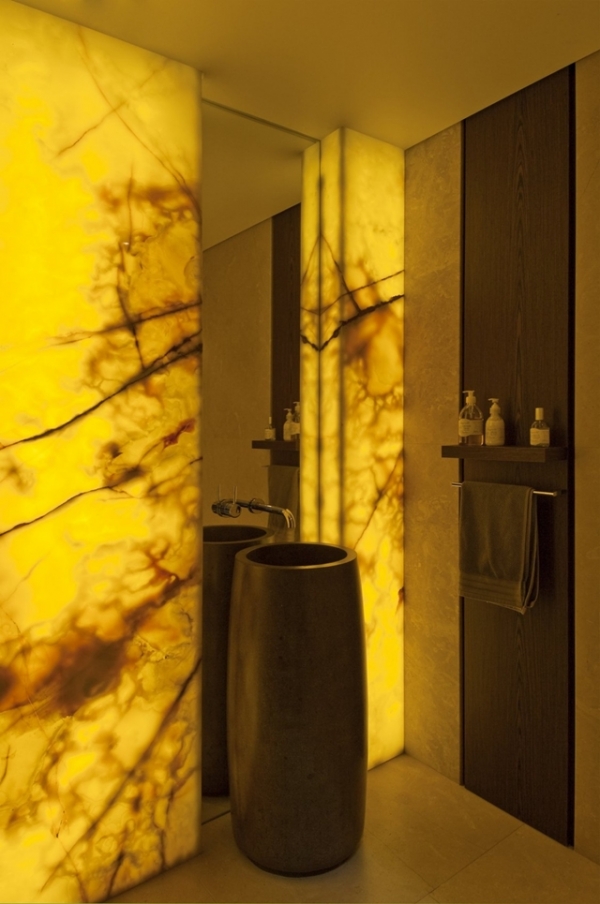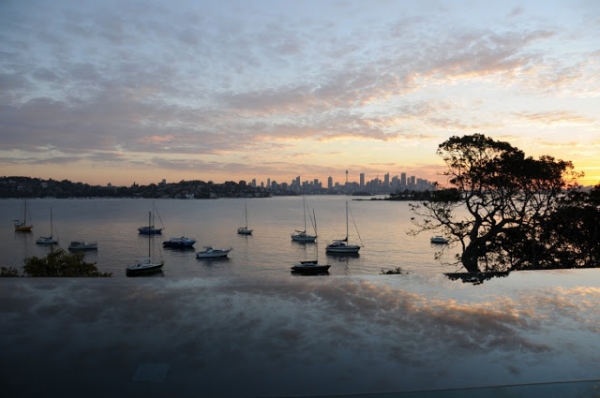 All photos © Karl Beath