At first glance this tree house in Colorado seems to be something out of a dream. The team at Missy Brown Design have surpassed themselves with this wonderful and very adult tree house proving that grownups can have fun too. A spiral staircase leads you to the tree house, which is situated in a 90ft spruce tree. This particular tree house was built for a client of the architects and to their own specifications.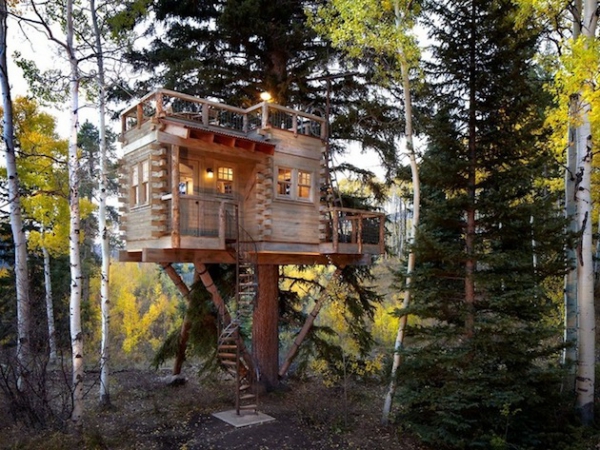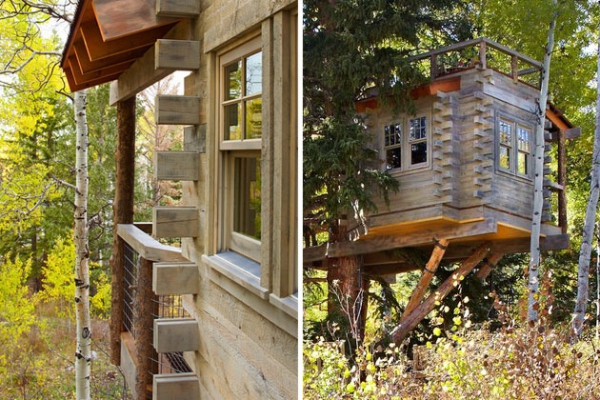 Inside you will find the tree house architecture has a rural feel, with many of the materials being from sustainable sources. The tree house is cozy and comfortable with enough space to invite friends around for dinner and it has enough storage for all of your possessions. Colorful rugs and accessories work well against the wooden interior that tree house architecture is famed for. A rooftop terrace provides the ideal place to sit and watch the sunset over Colorado each night and also is the best spot to see views of the surrounding countryside.
Although this tree house was not designed for full time living it is great for vacations or spending time away from the city.