Following the news can be quite a depressing endeavor – between the recession, high unemployment, climate change, and drought, it can make anyone go a little crazy. It also means that it's a great time for reflection about your true, core, values, and reassessing what your needs and wants are. Is a huge house, with several rooms, and a pool, really worth the amount of work and money you'll be putting into it? Do you really need to keep buying more and more things to fill up the house? What if, you didn't have to worry about a mortgage? What if you got rid of most of your possessions and pared it down to the barest essentials? Would your quality of life change? For many people, that's just what they did, and one of the major moves they made was to move into a tiny home.
Tiny homes are the hot new environmentally and financially friendly trend of the moment. With home prices skyrocketing in many desirable areas, tiny homes are the antithesis of the McMansion. They are also quite flexible – tiny homes can be your only abode, or they can be an addition to an existing property, as a home office, man cave, or guest house. And these days, they are both attractively modern and affordable.
We fell in love with these four prefabricated or "prefab" units – they are not only as practical as they are attractive, they also cram a lot of function into their form.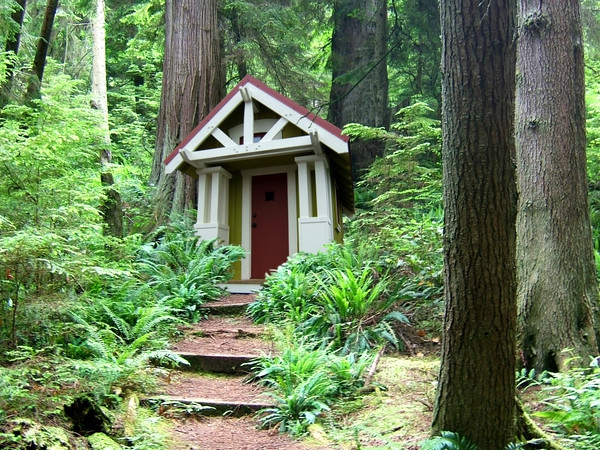 The Beavan Tiny House from Four Lights Houses has the distinction of winning "Editor's Choice" at the Maker Faire in New York in 2011. It's pretty easy to see why – with its Craftsman heritage, and a distinctive porch, it will catch any home shopper's eye. The Beavan also packs a lot into 112 square feet – bathroom, kitchen, sleeping loft, and a fireplace to keep you warm and cozy.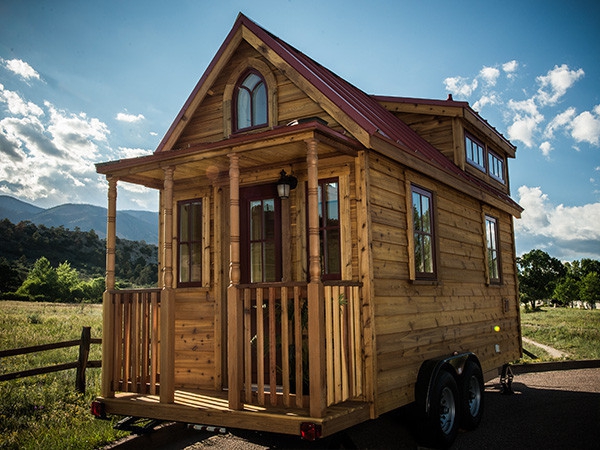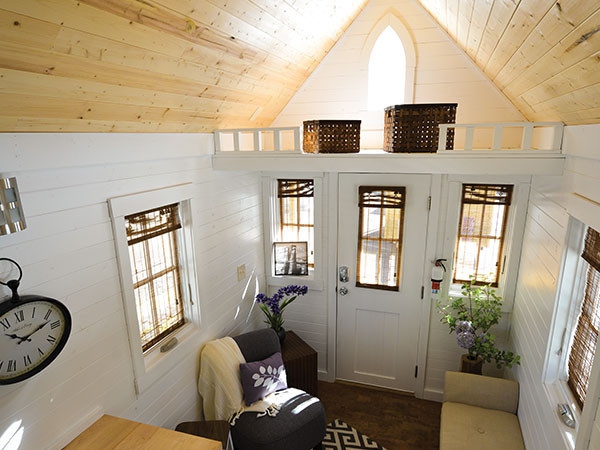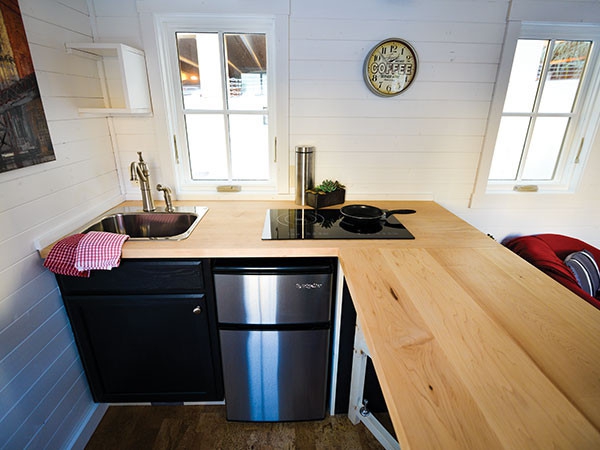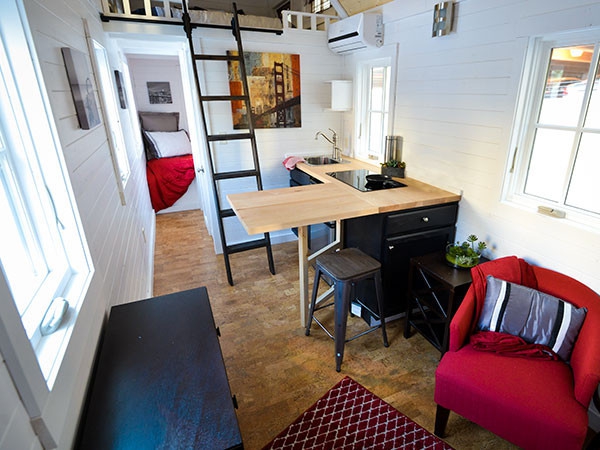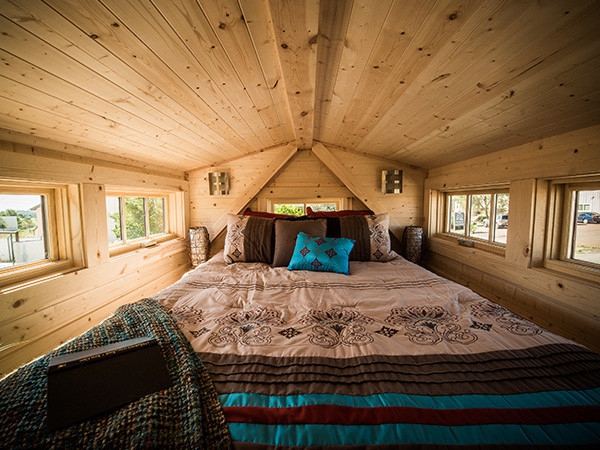 The Elm Tumbleweed Tiny House is a close second. Both beautiful and functional, the house is built on wheels for easy portability, and offers options for three different sleeping arrangements – a Murphy bed, a loft, or a separate bedroom. Build it yourself to your own specifications, or order it pre-made for ease of mind. This Craftsman beauty will work for many different lifestyles.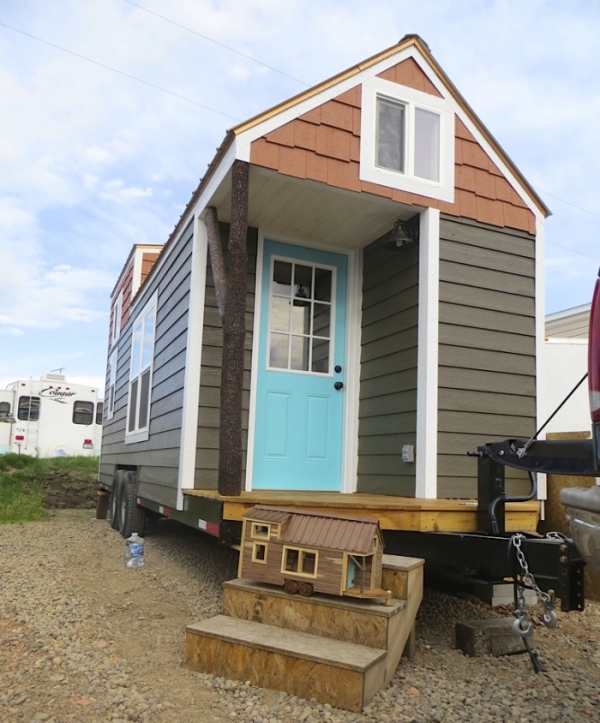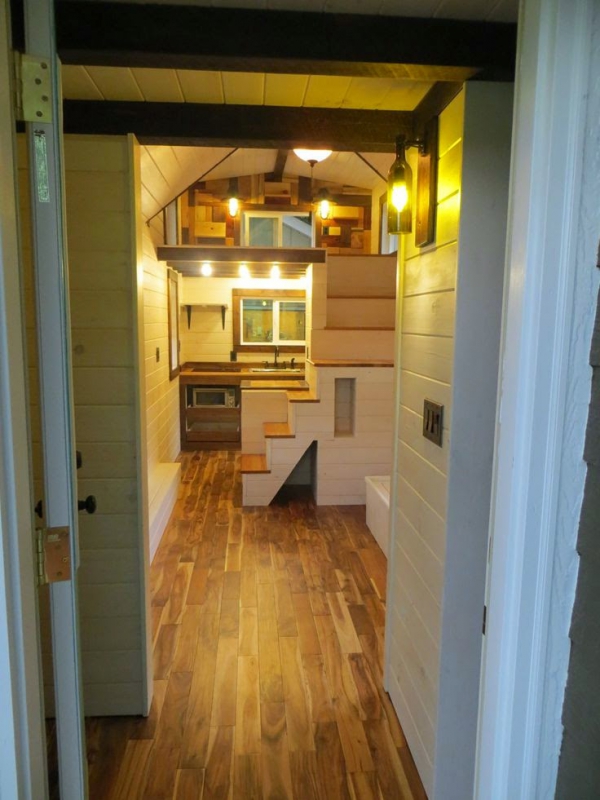 For a home with contemporary flair, we favor the Brevard Tiny House's Robin's Nest. Brevard custom builds each home, so each home is different. For Robin's Nest, we especially like the hardwood floors and elegant modern look that creates the illusion of plenty of space for an 8" by 24" reality. To get a better idea of how it looks, check out the virtual tour on YouTube.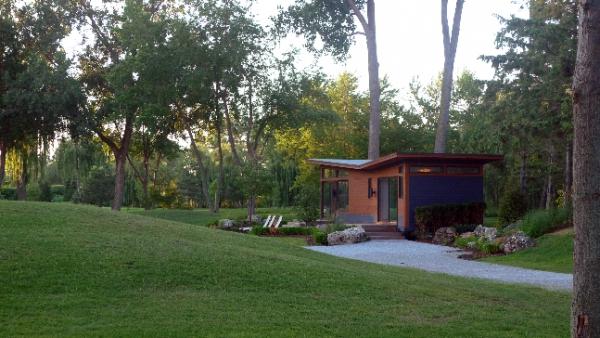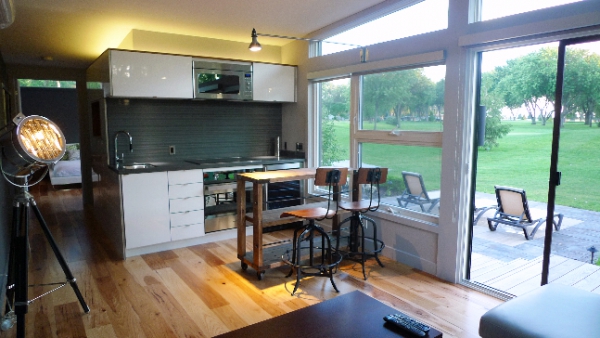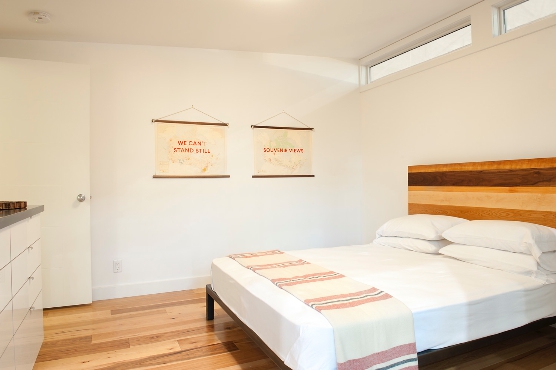 If you want to be at the forefront of green living, sustainability and modern living, we recommend checking out Sustain Mini Home's Solo 40 model. Simply put, it's gorgeous. Featuring sleek appliances, modern lines, and separate spaces for both the bedroom and living room, you won't feel like you're living in tiny house at all. Instead, visitors will mistake your pad for an expensive condo.
Is tiny home living right for you? Considering our culture of excess consumption, it might be a great way to rid yourself of unwanted baggage, and learn how to live a simpler, cleaner, more affordable, and greener life.