Pushing the boundaries of architectural design and spatial adaptation, the Transforming House is a fascinating exploration of industrial aesthetics and dynamic living space. Adapting a single story house in Northern Madrid, PKMN Architects transform a hollow shell into an enterprising machine that blows past constrained footprints to offer crisp and functional modernist luxury.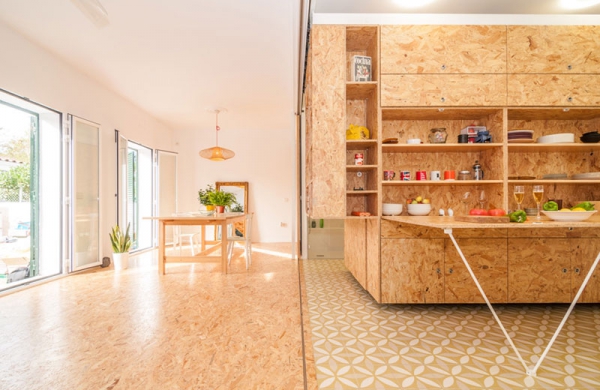 The design for the Transforming House anchors on a series of pods that offer extensive storage opportunities, packing all belongings into neat and clean volumes. These pods integrate the various functional zones that would ordinarily occupy individual rooms or spaces; the layout is thus open, uninterrupted and delightfully spacious.
The bed for example folds neatly into a pod, while another pod slides to reveal the kitchen; the bathroom too is tucked away and concealed by them. Weighing between 500-800 kgs when fully equipped, the pods are a breeze to slide around thanks to some clever design; these are suspended on industrial rails and can be moved with one hand.
The remainder of this home is available as an open, multifunctional space that moves and blends in with the whims and fancies of its occupant. The Transforming House is thus a fascinating synergy of modern minimalism, industrial design and lighthearted panache.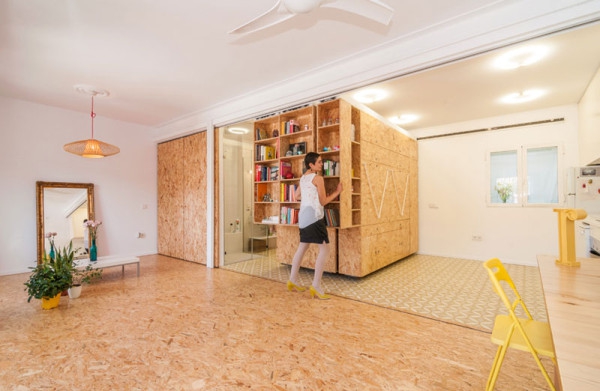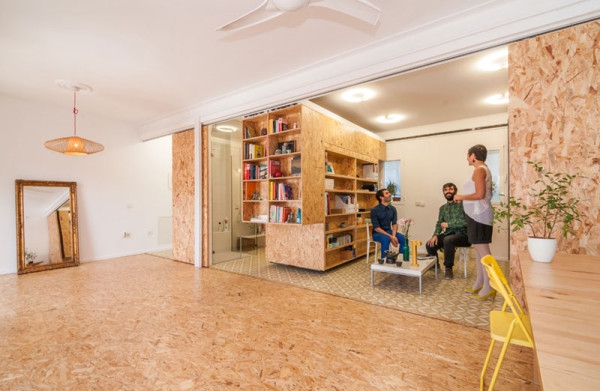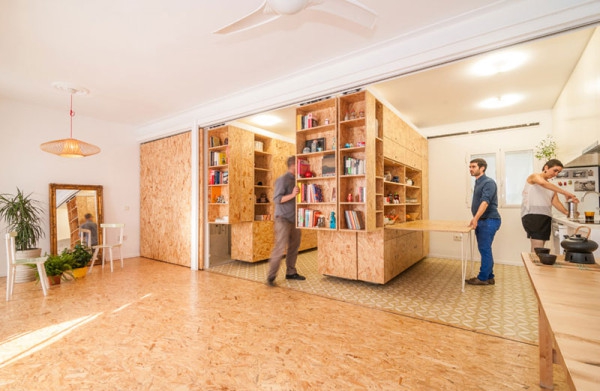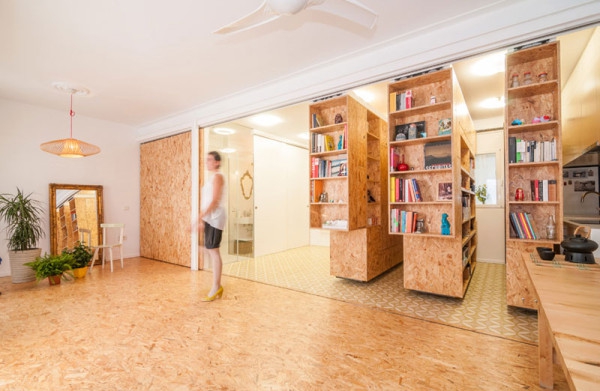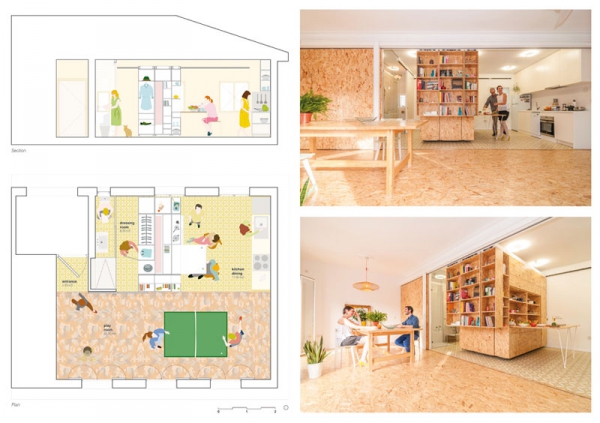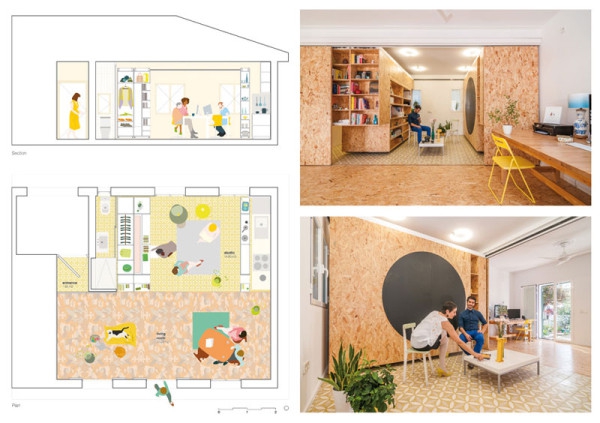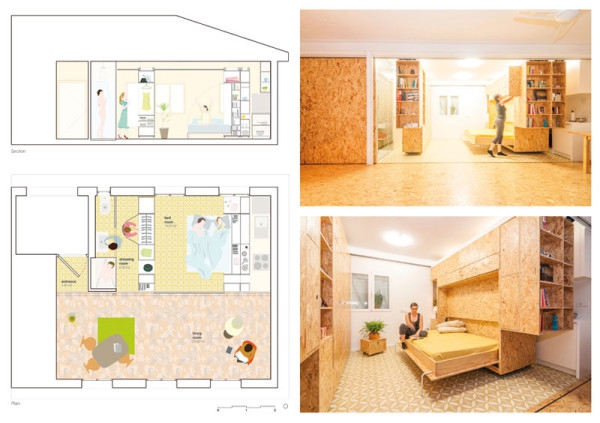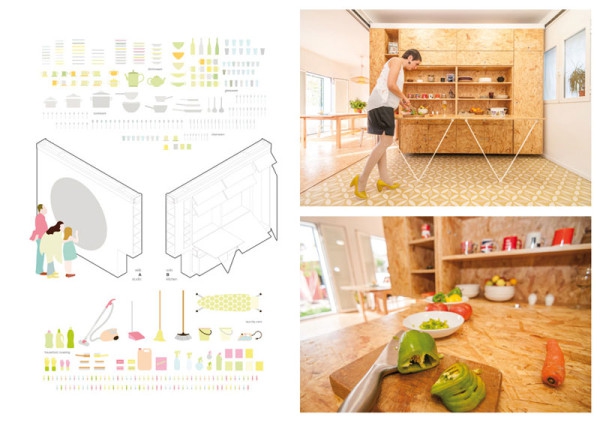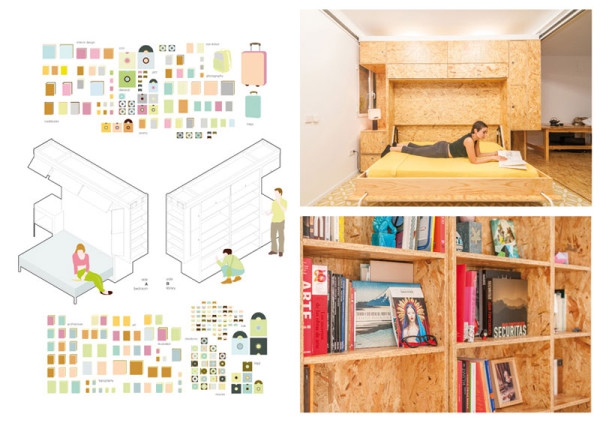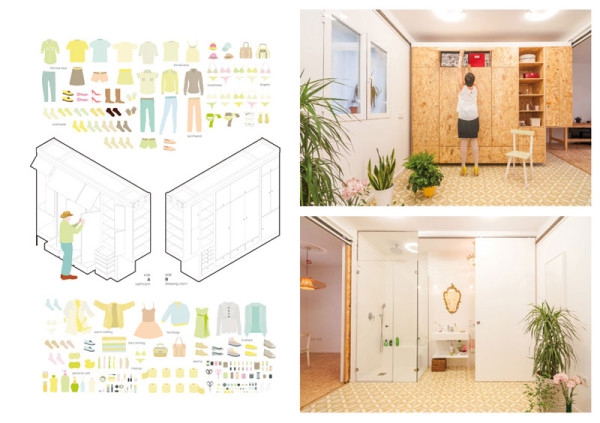 Photos by Javier de Paz García