This tiny house stands on a flatbed trailer, which in itself is fairly unusual but when you realize that many of the building materials that have been used are recycled then this project becomes even more interesting. The compact house is a mere 196 square foot and sits atop a 24 x 8 foot trailer.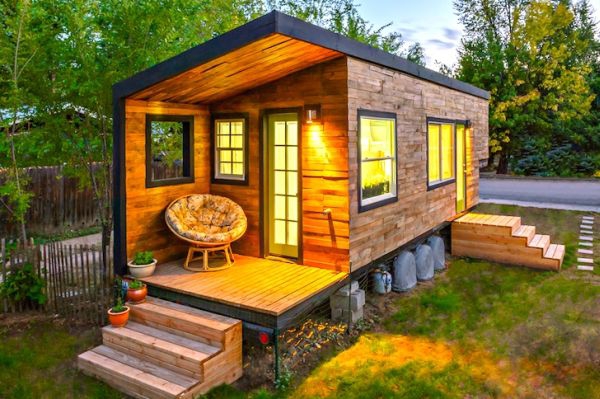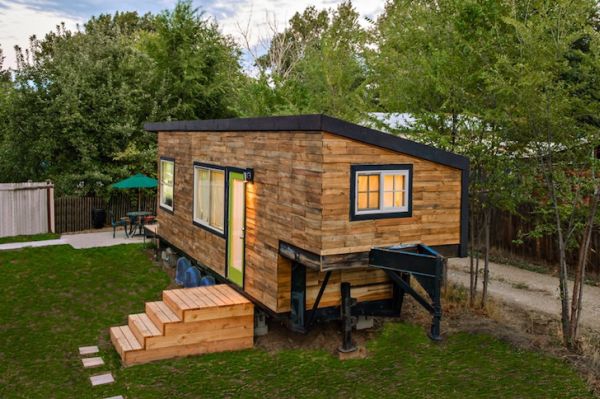 The exterior is clad with wood from recycled pallets and although the building is a strange size it has everything inside that you could need to live a comfortable life. All efforts were made to ensure everything used during the build was sustainable and the results speak for themselves. Inside the tiny house feels cozy but not overcrowded. There is a galley kitchen area and small dining or work space for one. The bed is built onto a raised platform providing storage solutions and the living area while quite small is comfortable.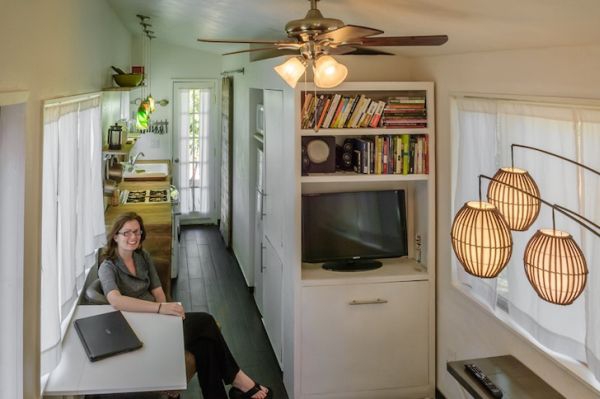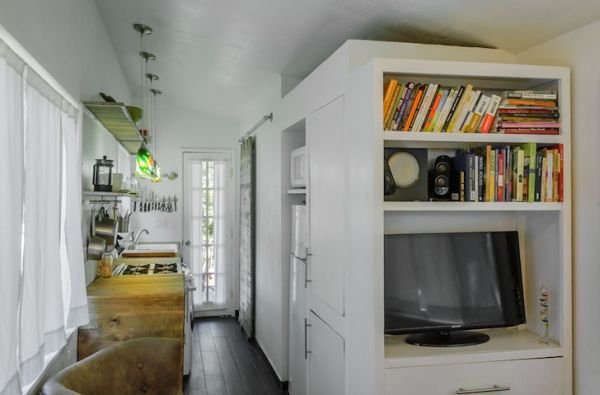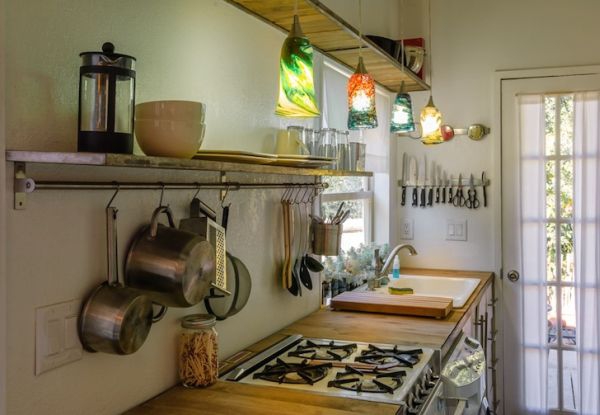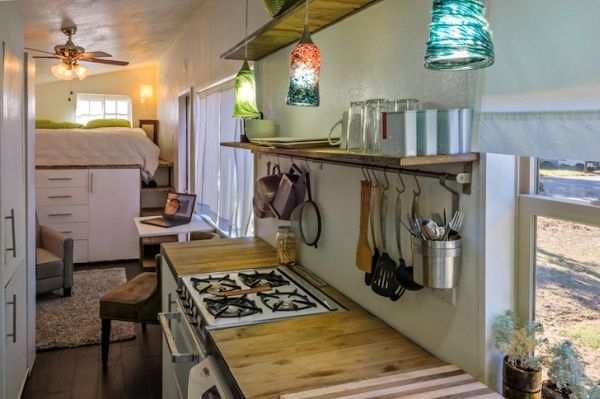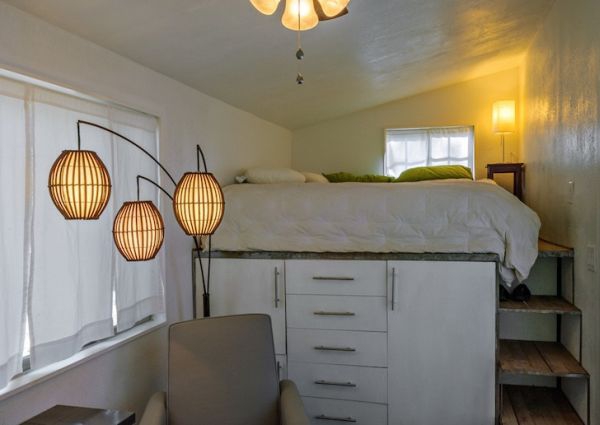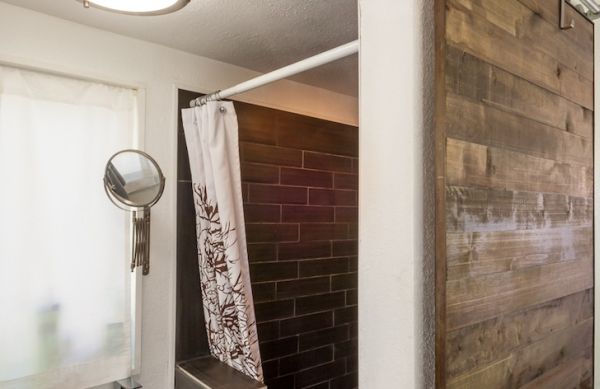 Large windows let in natural light and there's even a small deck outside to watch the sunset at the end of the day. This tiny home has character and style all on the back of a flatbed trailer.
Find out more about this project on Minimotives.