The Doll's House is the perfect name for this renovated worker's cottage in Melbourne, Australia, designed by studio Edwards Moore.
The adorable exterior of this tiny home has fantastic brick and a worn white picket fence.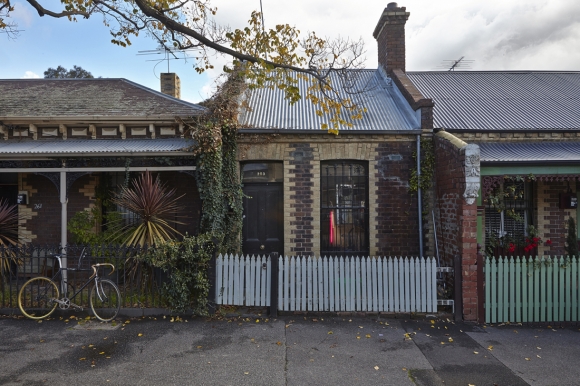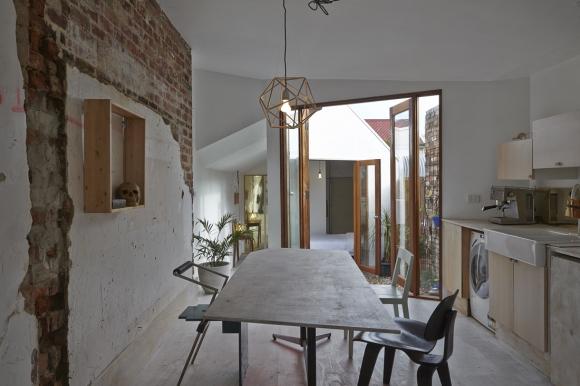 Inside the home, the walls have magnificent sections of exposed brick. In the middle of the room, fantastically mismatched chairs surround an angular wooden table. We adore the geometric lighting that hangs over the table and the stunning windows and doors.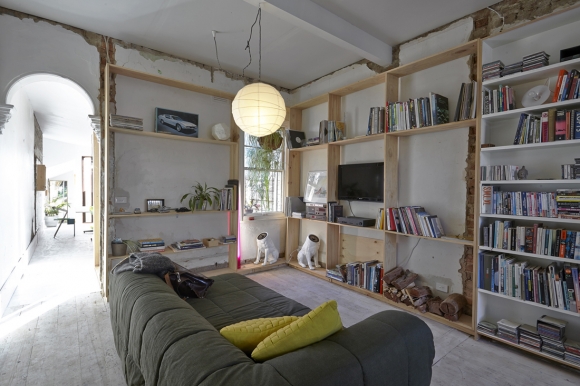 In the living room of this tiny home, a beautiful green sofa is accented by yellow pillows. Mismatched white and wooden shelving lines the walls, continuing the haphazard feel of the home. Books, firewood, and knickknacks, fill the shelves, and a gorgeous white and black fireplace adds a touch of glamour to this beautifully worn space. The wood beams lining the ceiling and the continued exposed brick are positively gorgeous.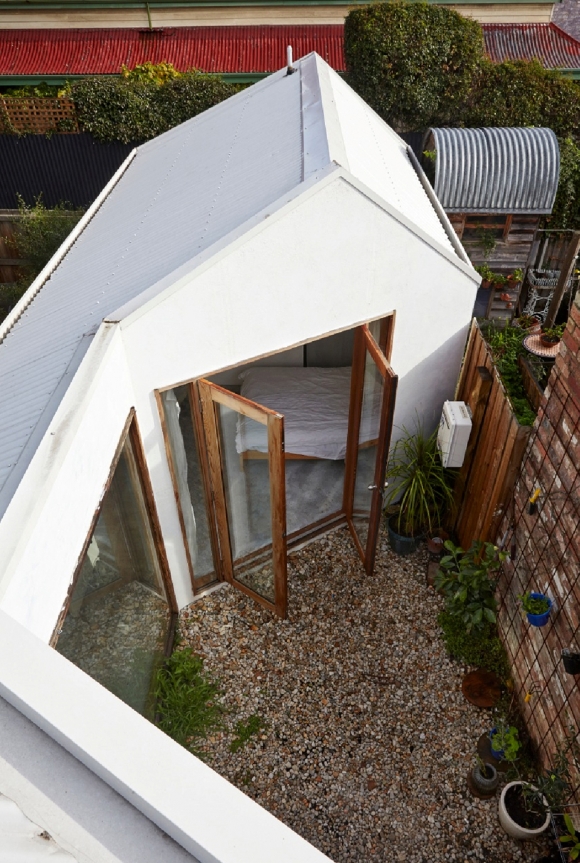 The courtyard is absolutely stunning, with its gravel and potted plants. In the hallway, concrete floors bring a bit of modern design to this tiny home. We adore the beautiful light that falls inside of the glass bowl, it's an outstandingly creative design idea.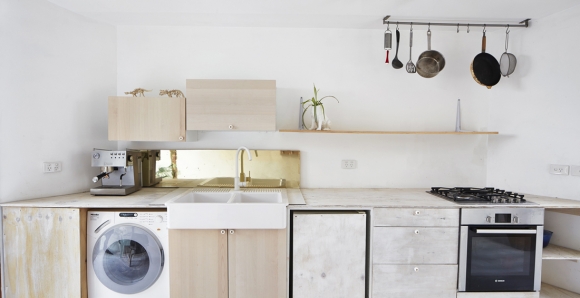 In the kitchen of this tiny home, unfinished cabinets fill the space. Modern appliances and a touch of gold along the wall, bring a sense of luxury to this intriguing room.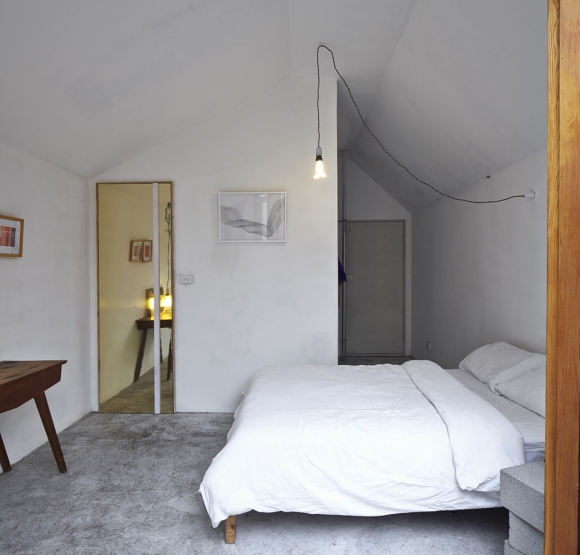 Photos © Frasen Marsden
The bedroom is simple and beautiful. It is full of whites, browns, and grays, and it has a beautiful light hanging over the bed and a marvelous artwork adorning the wall. This room is a little less worn than the others, but it still maintains the wonderful haphazard design.
We love the interior of this home. It brings together the worn, distressed, and unfinished, with small touches of luxury and glamour, and it works, creating a fascinating and beautiful space.