In Montana, USA, they seem to love their living spaces large and big, with high ceilings and high windows. And it all comes lavishly laid out in architectural designs that celebrate the raw beauty of Nature while ensuring the top-notch functionality of a modern city residence, to make life both, beautiful and comfortable. That's exactly the typical luxury style that comes presented in this amazing mountain chalet called Sunshine Daydream, designed by Pearson Design Group.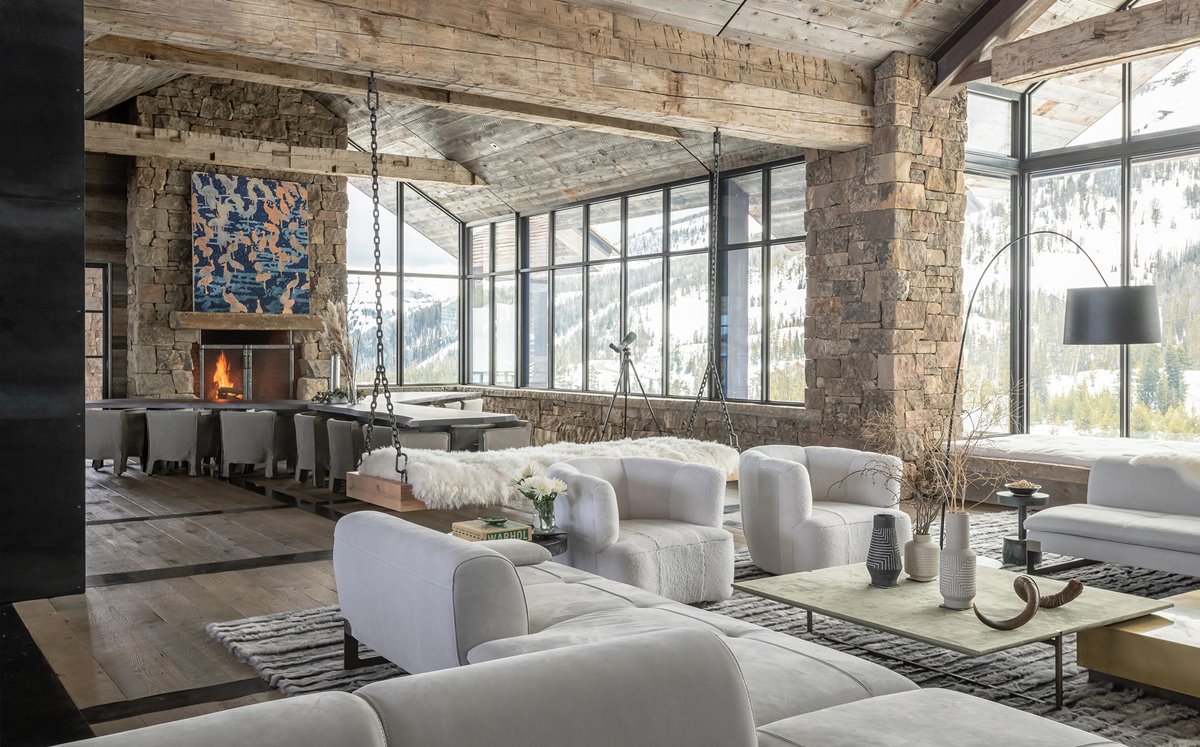 Inside and out, the house features natural materials, boldly exposed in every space. Natural rough cut stone and timber cover walls and ceilings, wooden floors stretch throughout the entire interior, and the high ceilings are supported by massive wooden bars. These elements create a strong rustic feel without however the "cheesy" charm of the little country house. The house is indeed anything but little! The architectural structure is impressive in size and so is the interior layout.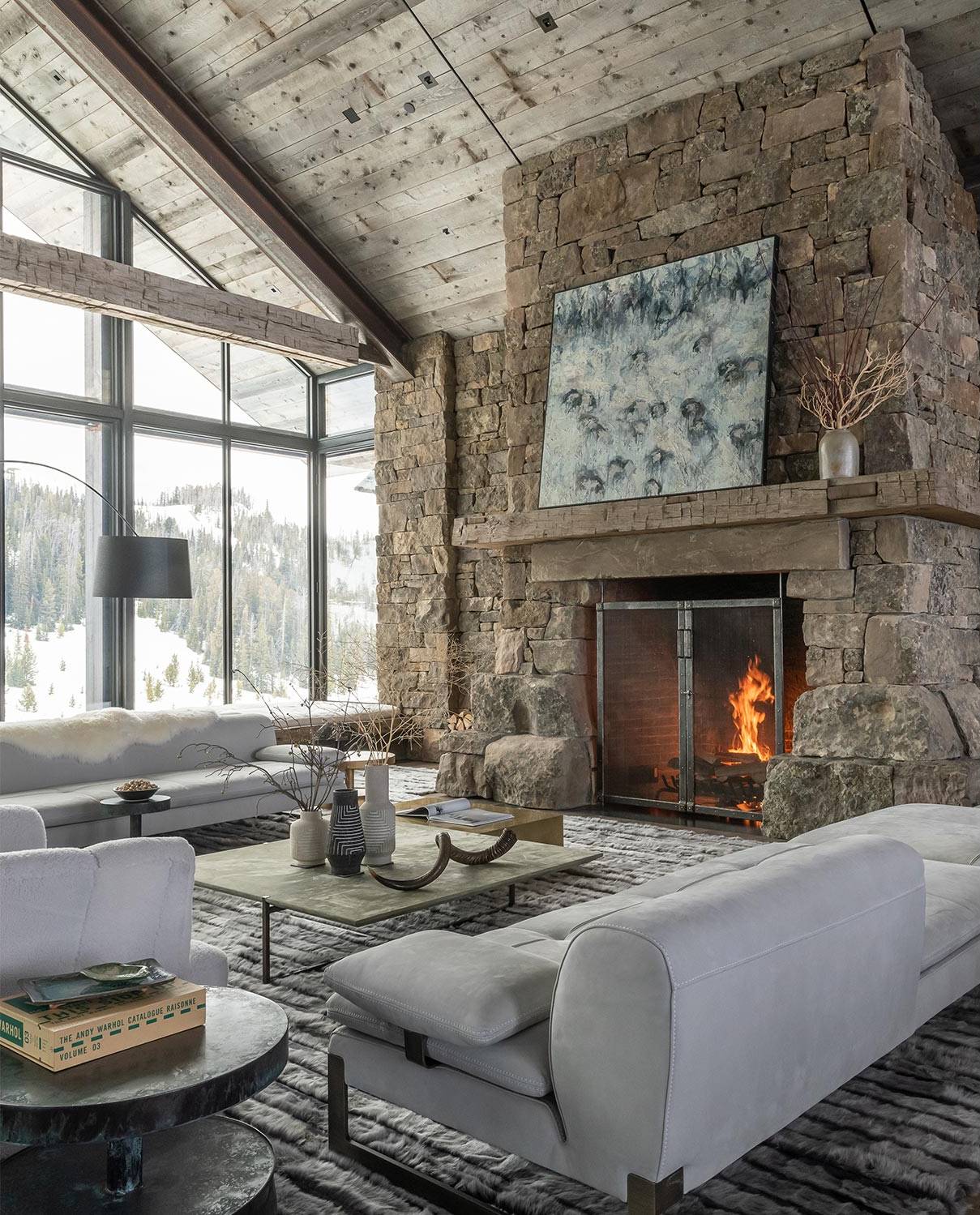 To make the space look even wider and larger, entire walls have been replaced by glass, blending the interior with the vastness of the surrounding natural environment. Determined to provide maximum comfort of life, the designers have also ensured furniture and house appliances both, modern and stylish, a custom-made green kitchen, contemporary style white sofas, industrial style metallic finishes, and a most impressive dining table, among everything else.
Luxury is what every item in the house has been designed for. The large interior space and the open-plan layout of the huge living area make it possible to place items that would entice anyone into spending some me-time in total relaxation and comfort. Such is the swinging bench, the multiple sofas, the cozy seating nooks by the large windows, as well as the soft carpets and fur throws.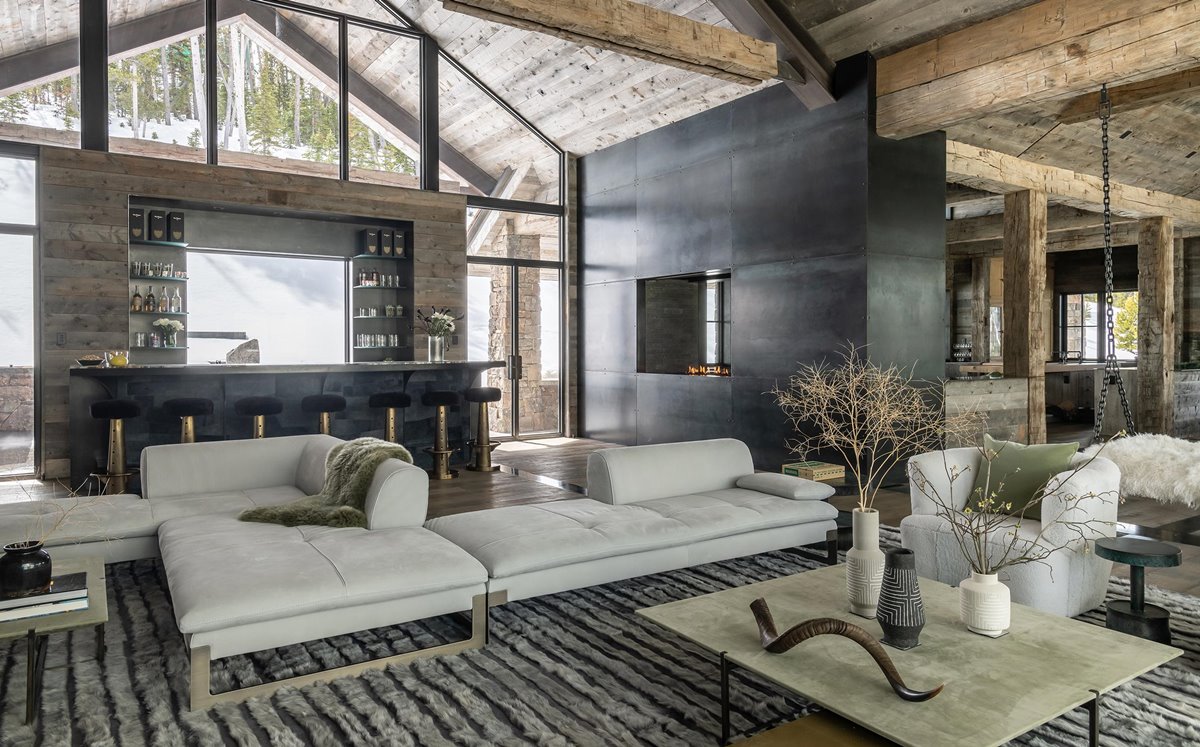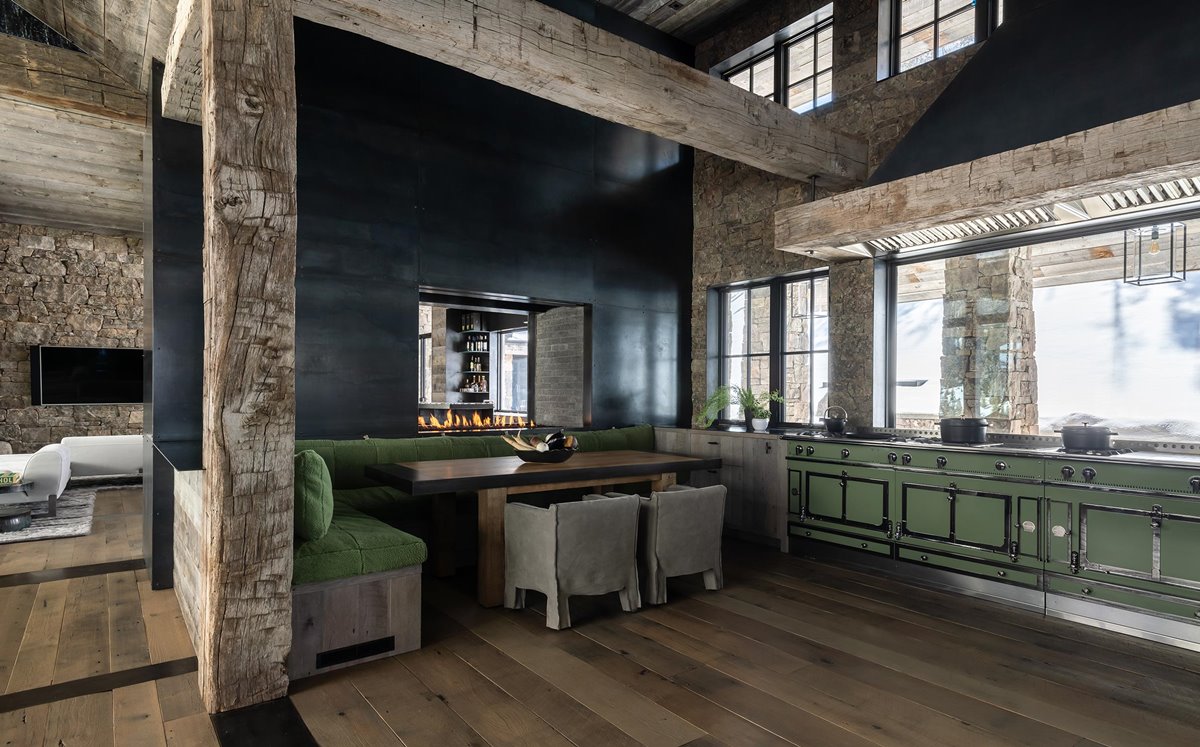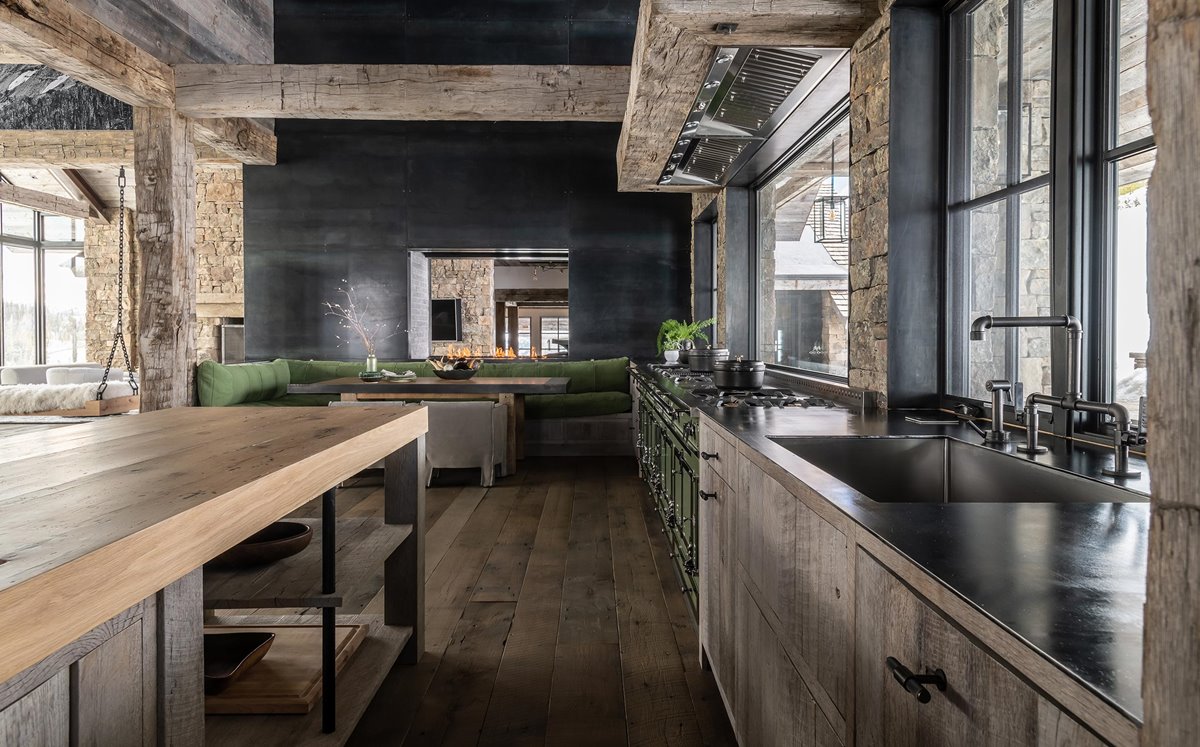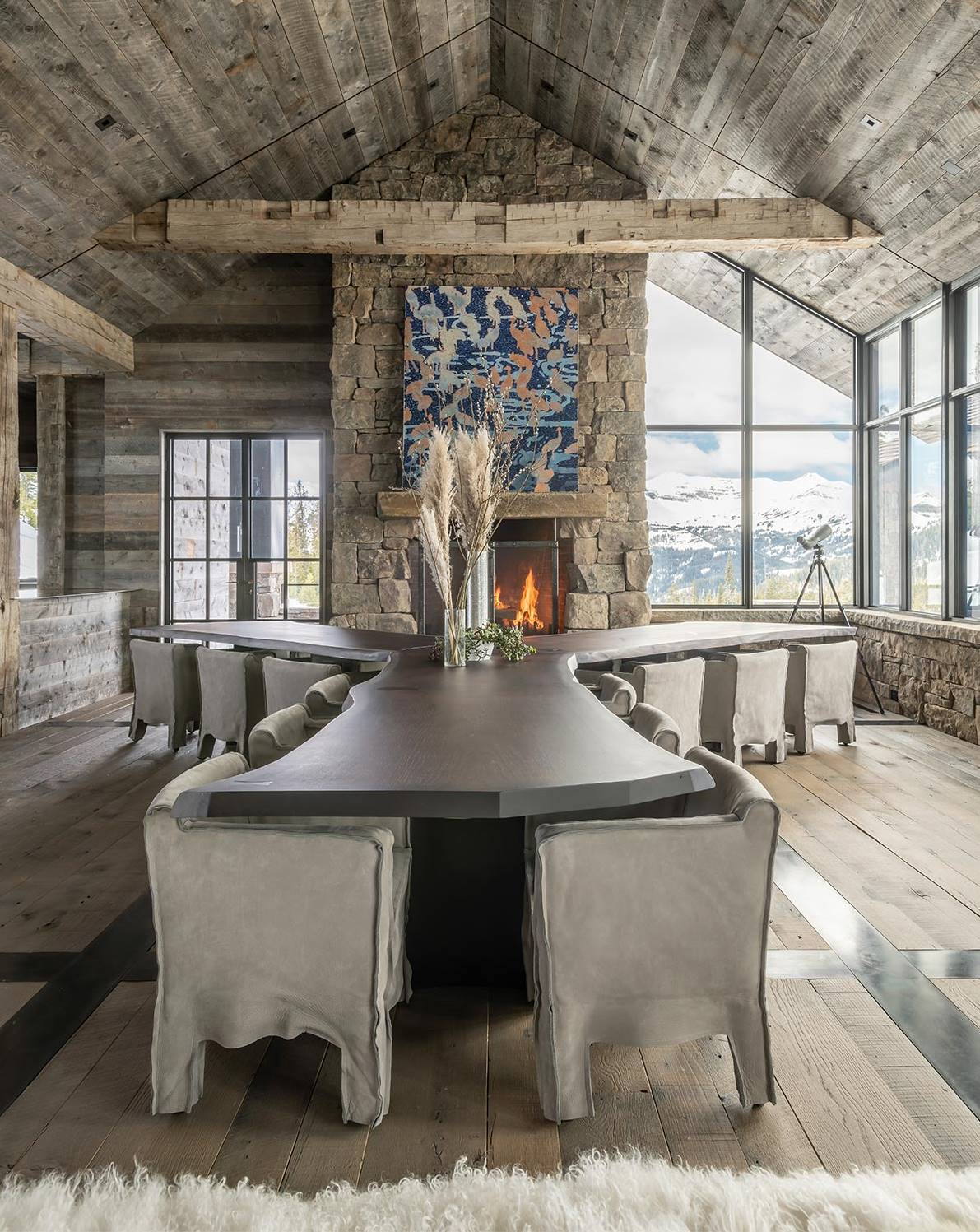 Luxury is also "written" all over the private premises, featuring large and comfy beds, an amazing marble bathtub with a view (and what a view it is!), up to the original children's bedroom set in two retro minivans "parked" right there.