A refreshing update of time worn spaces, this residential project in Deepwell Ranch Estates, Palm Springs, California brings new flavor while paying homage to its original character. Orchestrated by H3K Design, the project was born out of the client's desire to renovate and resell the newly purchased 2700 square feet property at minimum cost and maximum profit. The design is therefore a series of efficient movements that slice the house open to reveal its beauty in utter bareness and a stylish white decor.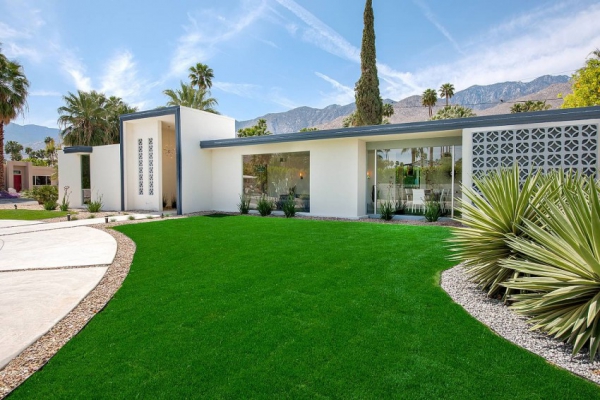 The entry, living and dining were already blessed with an open, spacious layout. The architects therefore inserted a similarly open-planned kitchen that connects this social core with the backyard by opening up to both. The outdoor closet was converted into a cozy lounge bathed in spectacular views of the pool and Californian landscape beyond.
The stylish white decor is a medley of original finishes and contemporary touches – original stonework was integrated into a palette of smooth whites and subtle greys. These flow through the house and into each-other to invigorate the space with modern impressions. The vibrant colors of the surrounding landscape offer stark compliments to these hushed tones of the interiors, as do carefully introduced decor elements.
From the simplicity of its innovation to its stylish white decor, this project wins more than just a few stars. The openness of its design, decor and verve is an ideal invitation to potential buyers, making sure this house moves swiftly on the market.