The clean lines and carefully co-ordinated palette of this post-modernist intervention creates a unique synergy between nature and man. Set amid the lush and spectacular slopes of Guanacaste in Costa Rica, this stunning residence was designed by Sarco Architects in 2008.
Home to the Bartlett family, the building is designed to create a serene haven that takes full advantage of the natural slopes and beauty that surrounds it.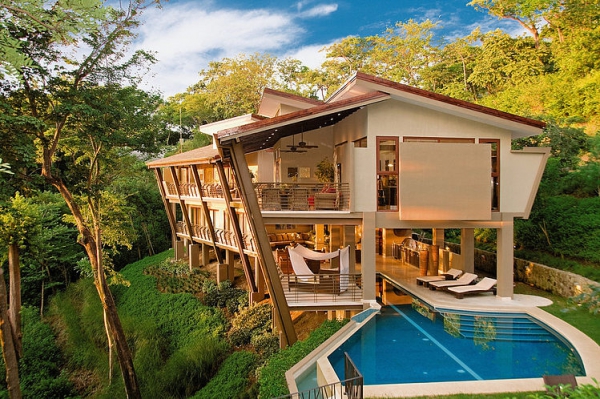 Offset openings and louvered facades create a strong demarcation between the main access road and house interiors. The graceful structure and generous openings create light spaces that are set against uninterrupted vistas of sea and sky.
The design further accentuates this elegance with a refined décor and clear, uncluttered interiors. A wide range of furnishings and luxurious finishes are brought together in a carefully knit palette of muted tones and natural colors. Polished stone floors and surfaces are contrasted with cane elements and furniture, blending the different areas with each other as well as its natural context. Every view and frame of this stunning residence therefore evokes tranquility and calm.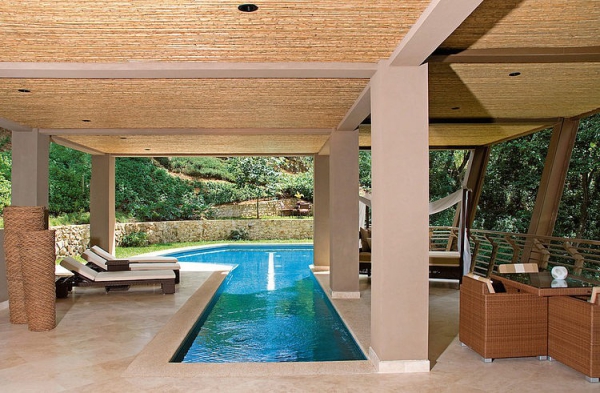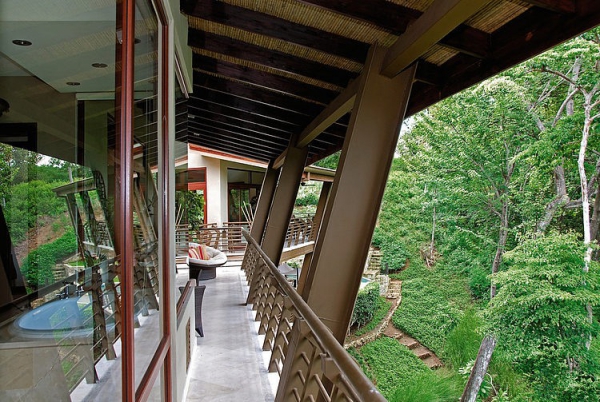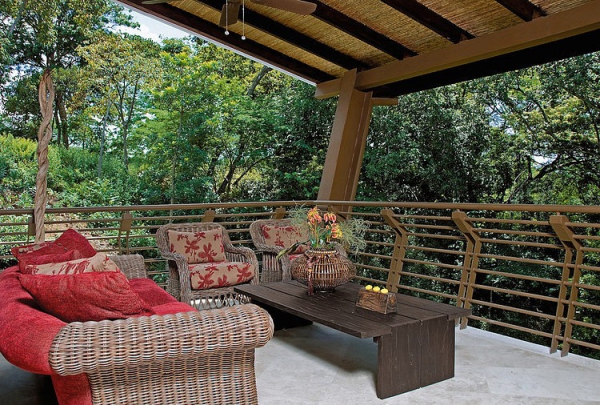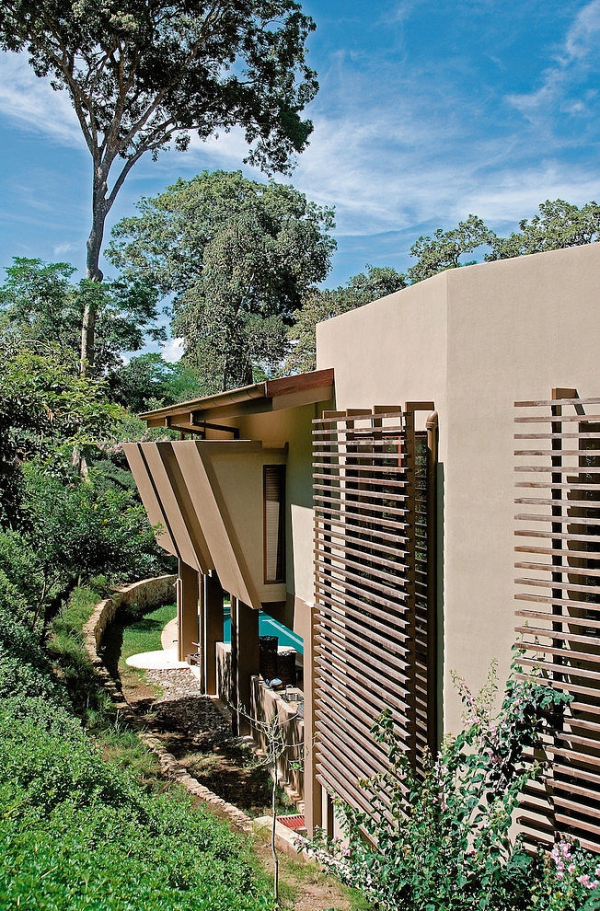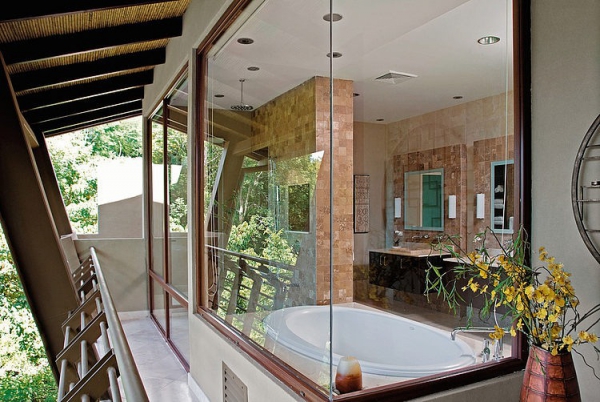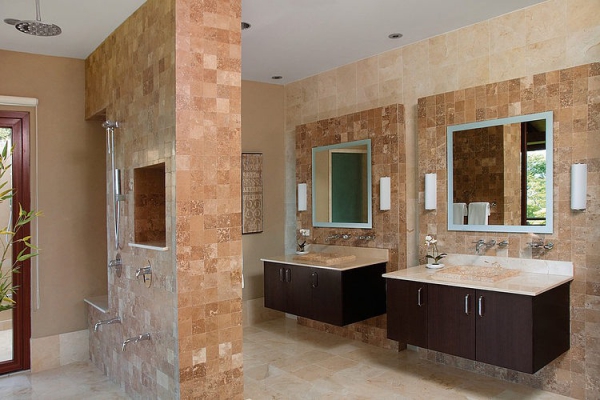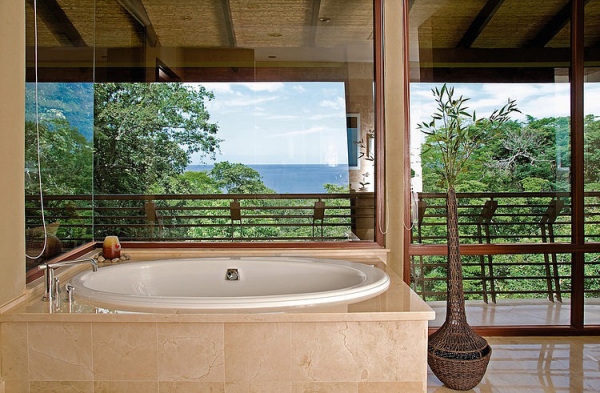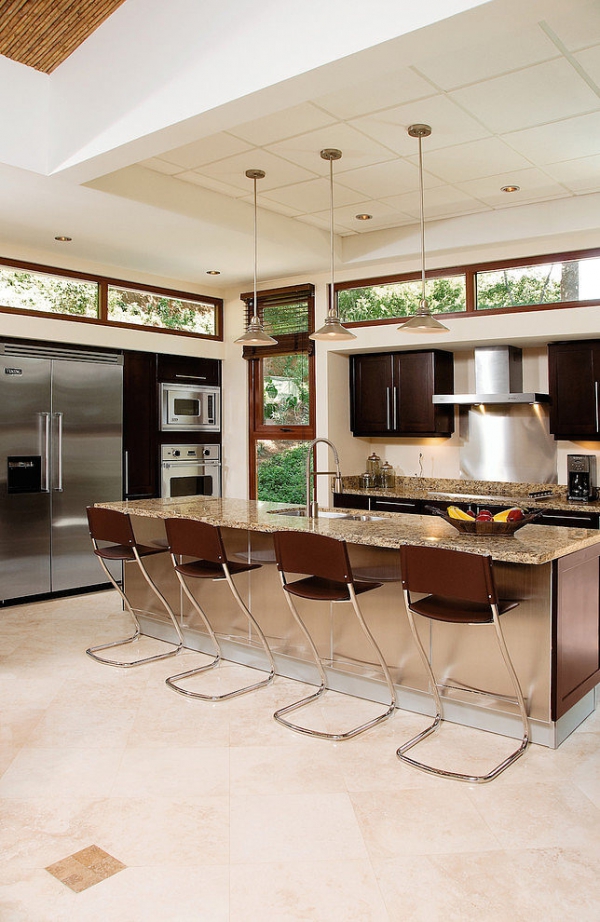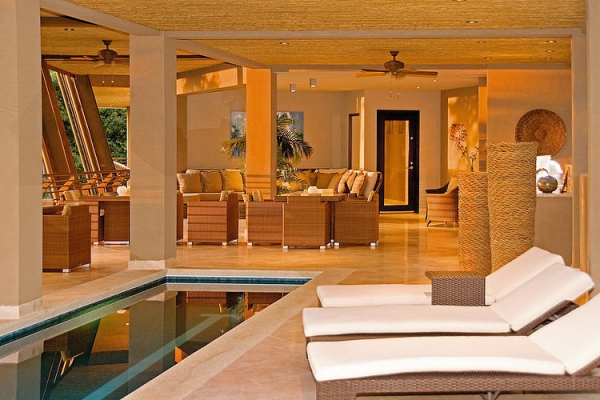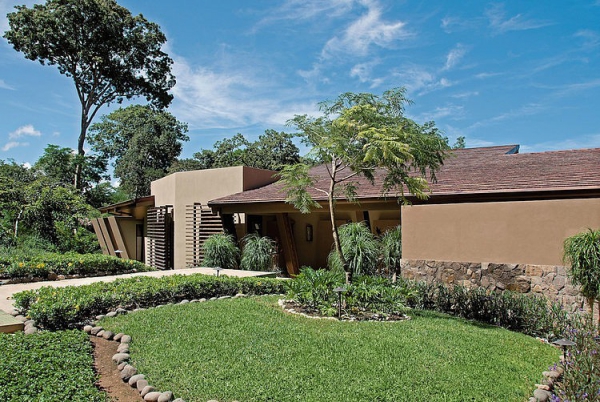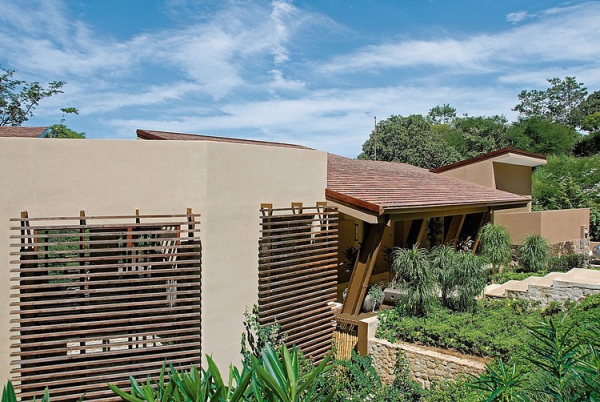 Photography by Gerardo Marín E.
A beautiful showcase of both the natural and manmade, the Bartlett home is a triumph of design. Through careful and clever design, this stunning residence asserts its unique style and identity – even when nature shows off.