Now this is a home built for the modern family. It not only is incredibly spacious and open (perfect for the kiddos) but the interior design is super contemporary and neutral, allowing for any home owner to move in and make the home their own. White walls make up the interior, while natural and dark wood accents each room in cabinets and flooring. Located in Madrid, this home's interior is the perfect canvas for almost any style of décor.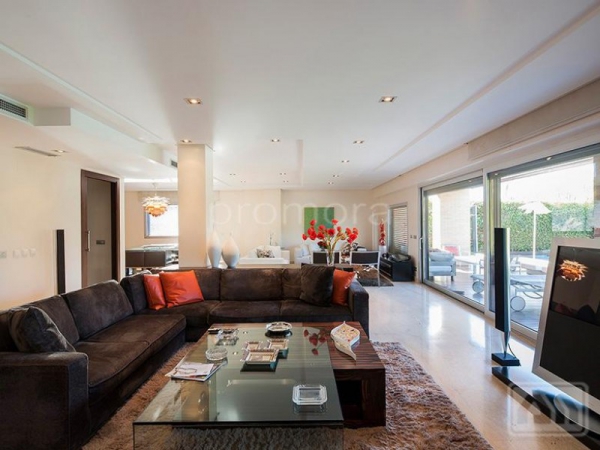 The designers of this villa have chosen to keep things more on the minimal side. They've opted for neutral colors in the décor and furnishings, allowing for a few punches of bright color here and there. We especially love that oversized horizontal bookcase in what appears to be a second living area. They've used a much more neutral approach in all of their bedrooms as well, utilizing lighter neutrals and contrasting them with darker furniture. Very easy approach to decorate and it looks so nice here! One thing we almost left out was the use of silver in the appliances and furnishings—adds a bit more depth in the décor.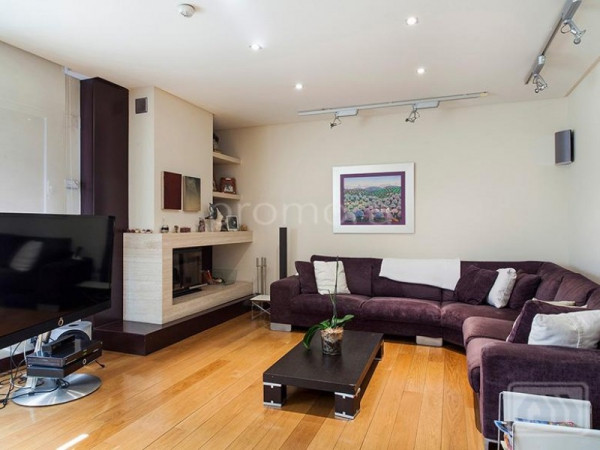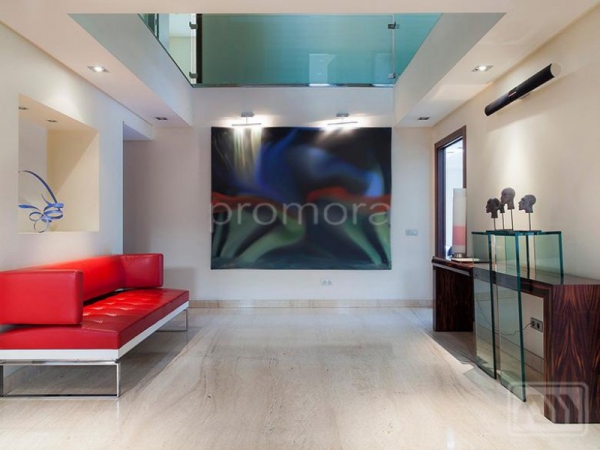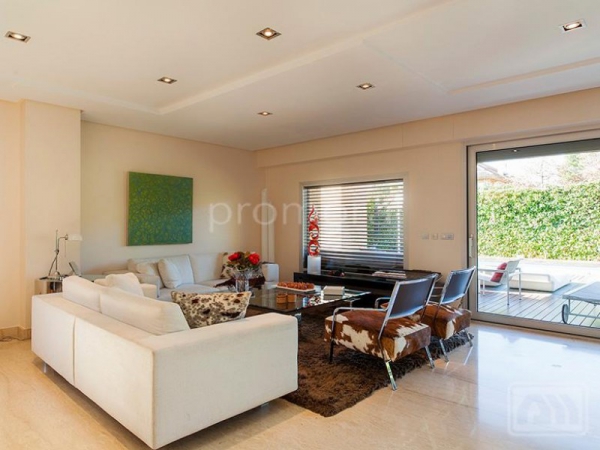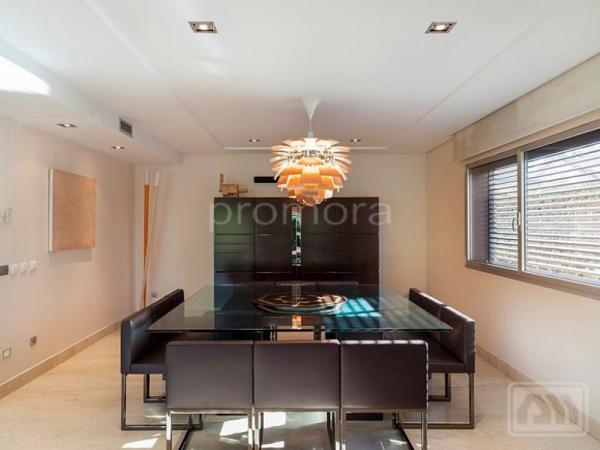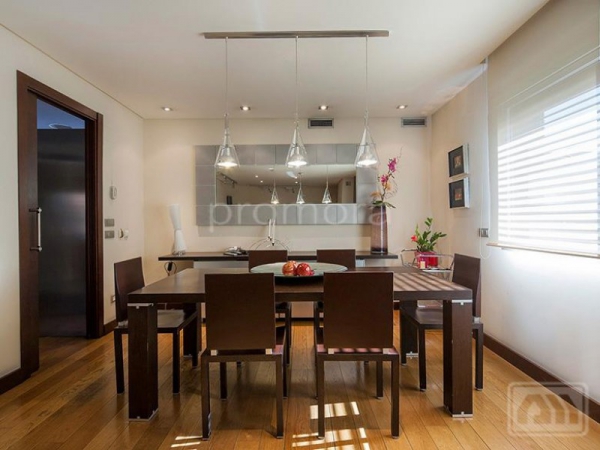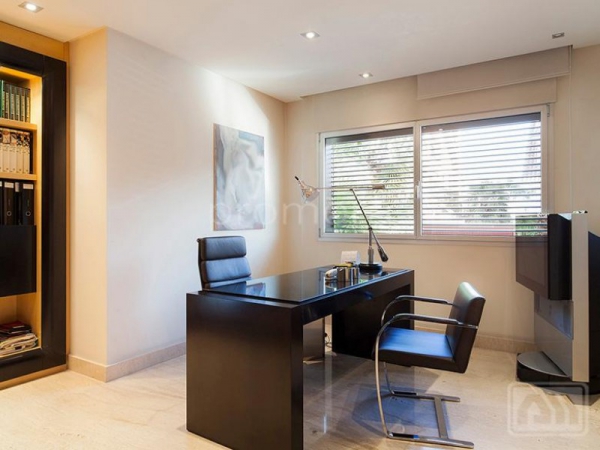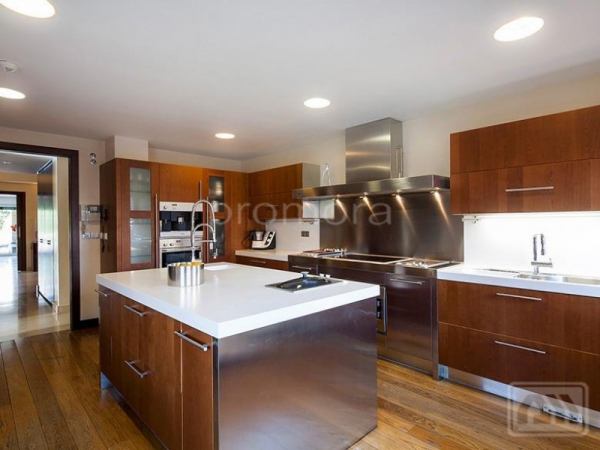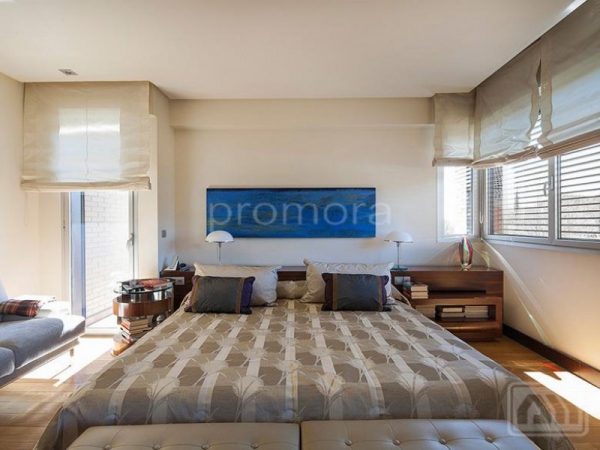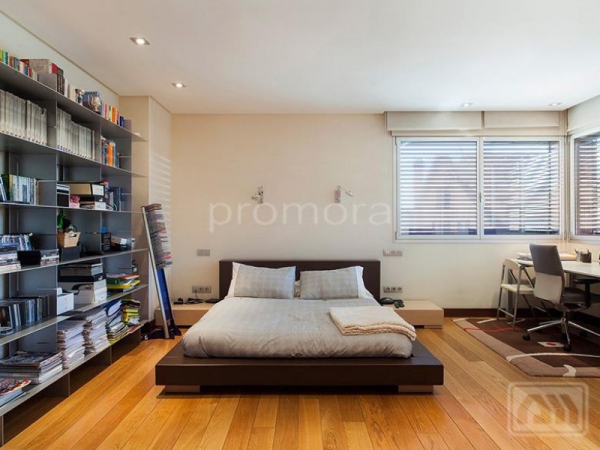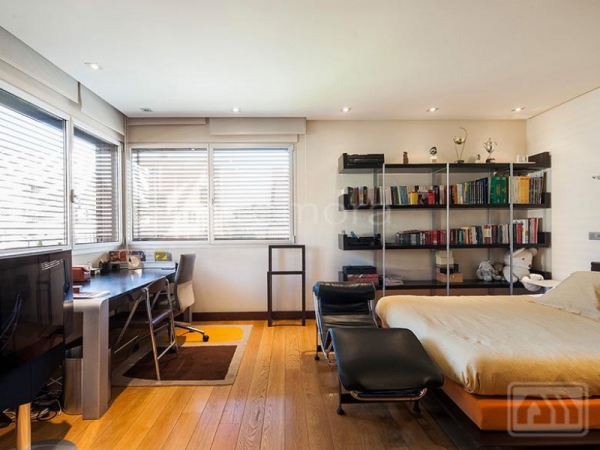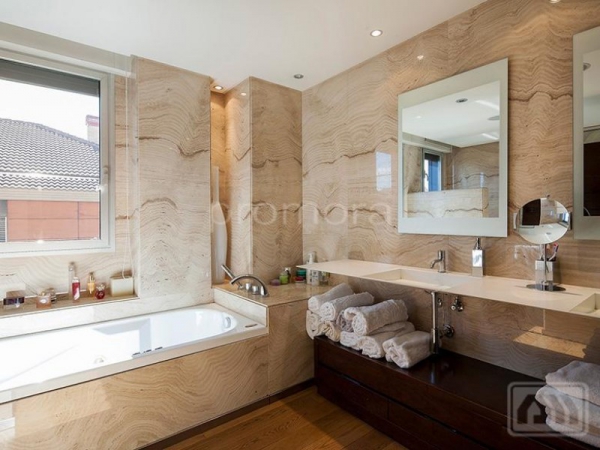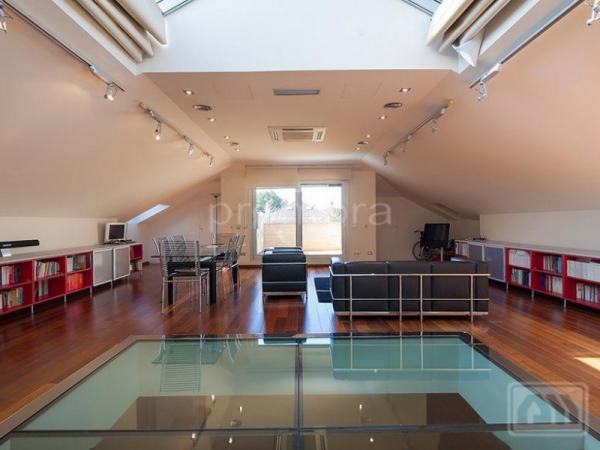 One thing we do really enjoy in this home is the use of glass in the flooring. When you walk around on the second and third floor, you can see down onto the floors beneath you—super cool! Of course, this is likely more so a very strong Plexiglas, but still, such a cool addition.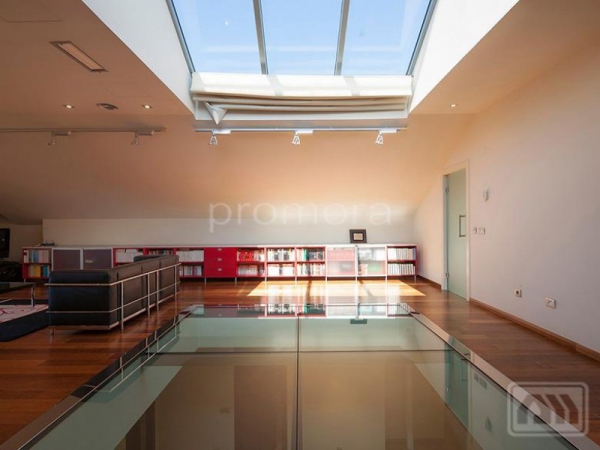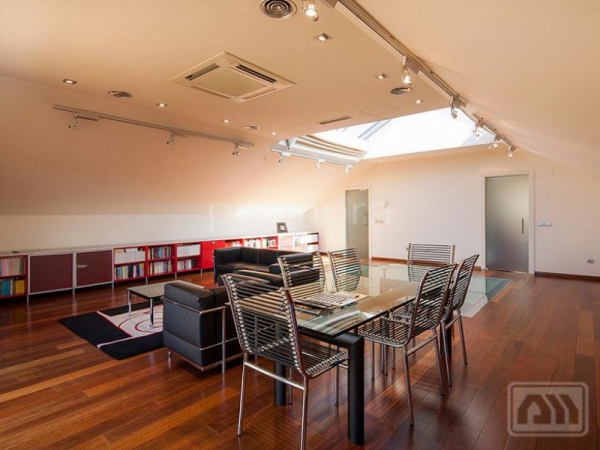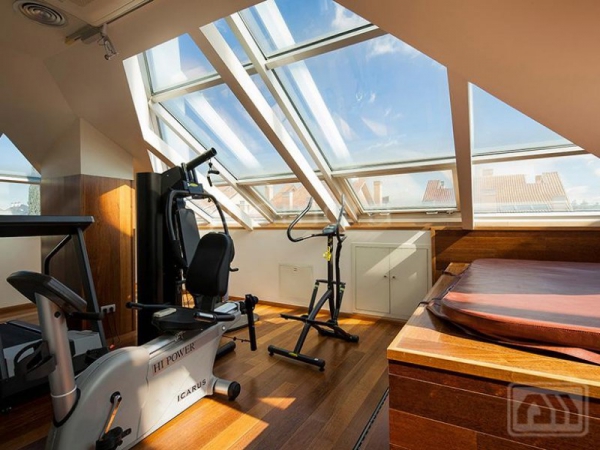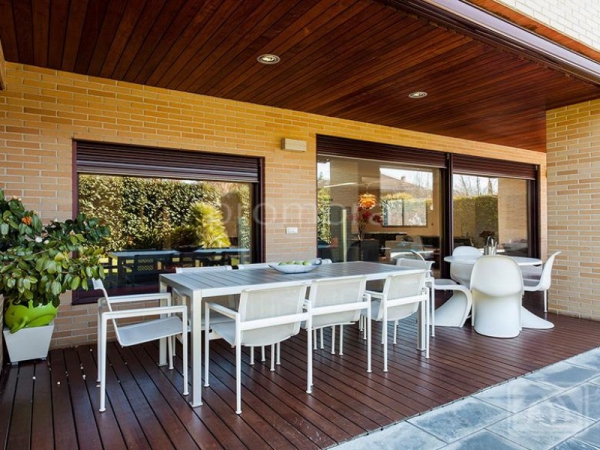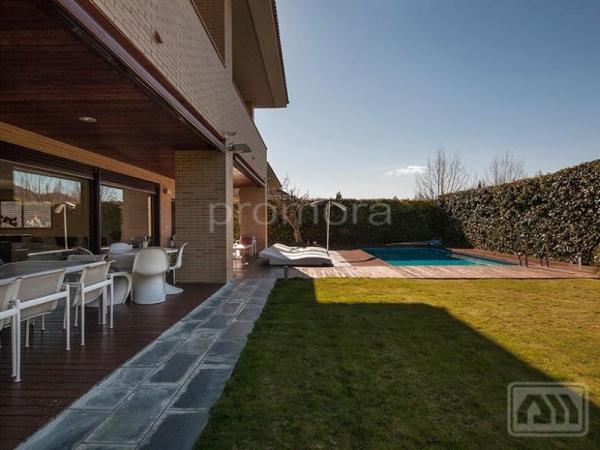 Now, if this big open and beautiful villa wasn't enough for you and the family, peep the backyard—totally spacious and complete with a pool! Perfect for the kids to run around, and imagine a nice relaxing dip at the end of a summer day for you.