Hugged by lush green forests and the panoramic lake before it, this private residence on the shores of Lake Snagov, Romania is located on a narrow strip of land between the two. Taking a cue from its physical context, the architecture of this stunning luxury villa drifts between the various hues and moods embodied in its landscape. DOOI Studio carves out a haven for relaxation and luxury amid natural splendor, setting up an animated dialogue with nature to stir its innermost spaces and their experience.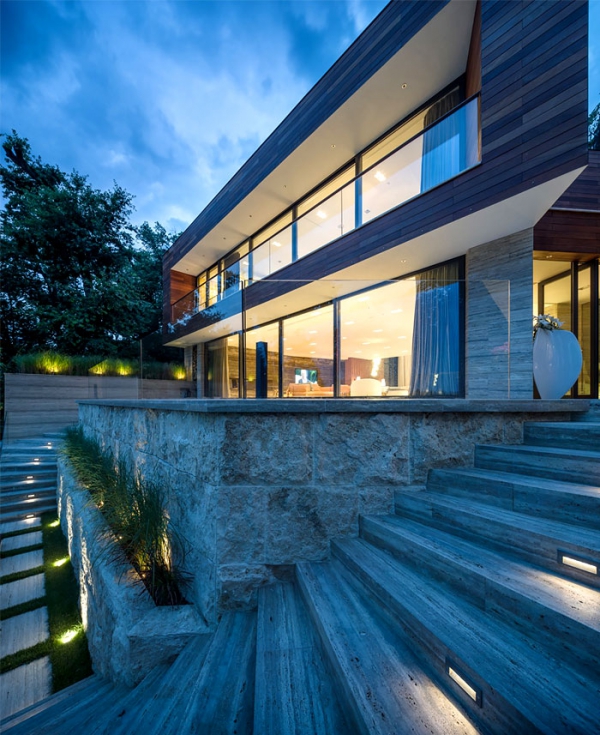 The home is articulated into deeply porous interfaces that allow for a free exchange of light, view and ambiance with the natural surround. Glass is thus used extensively, preserving the integrity of the built and its architectural experience, as well as lending a unique visual vocabulary to the form. This approach further extends itself into the overall aesthetic, igniting the décor and details with a touch of Murano glass work, with its sculptural forms and unique lighting effects. Complemented by an indulgent material palette of Romano Bianco travertine, Italian parquet, finned rosewood, Macassar wood and furnishings to suit, the glass takes on a lively dynamic that visually anchors and sets alight every space in this stunning luxury villa.
Organizationally speaking, the house keeps its most fluid spaces on the ground level; the social core here extends into an array of formal identities, weaving the indoors and outdoors into a playful transition of space, time and function.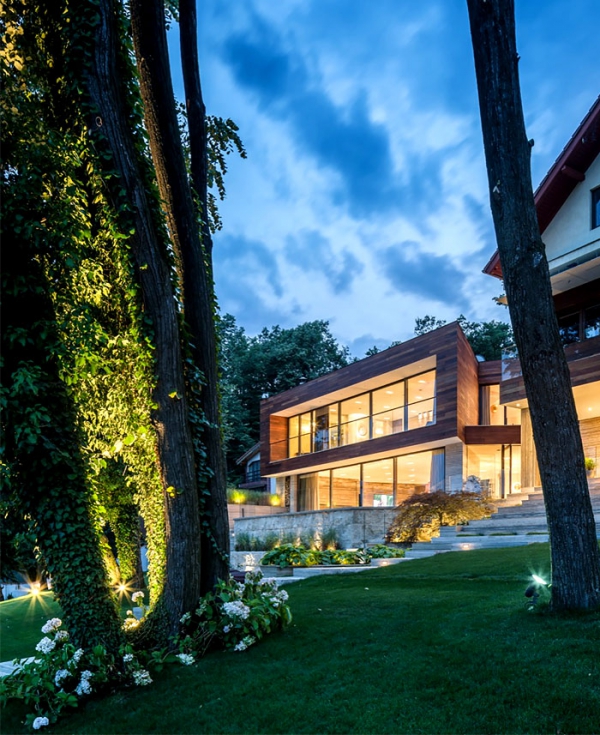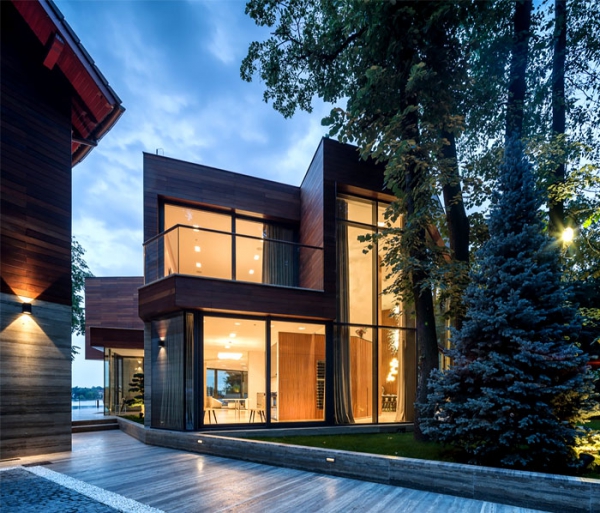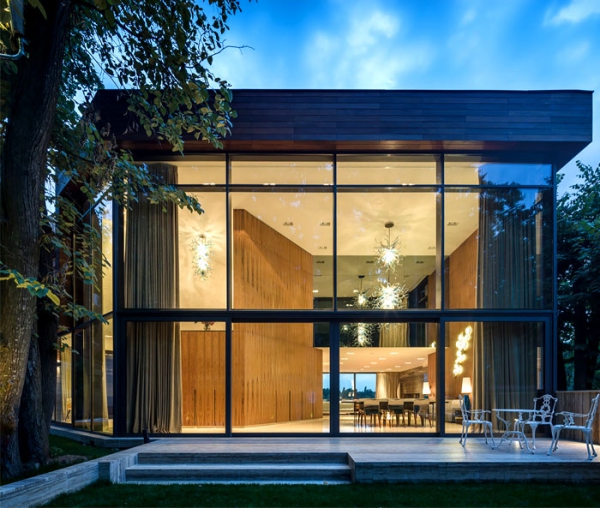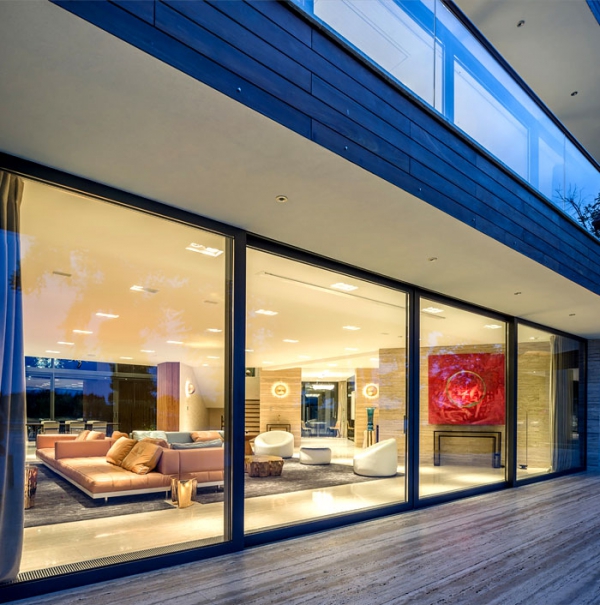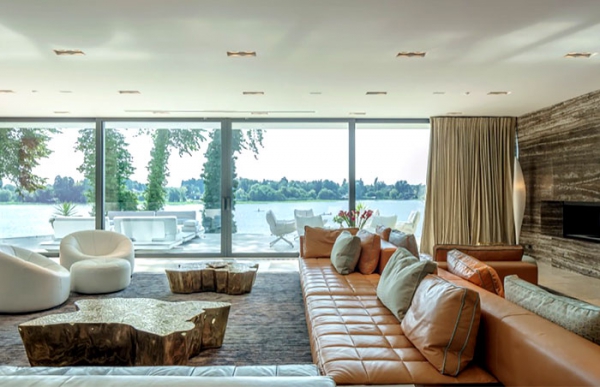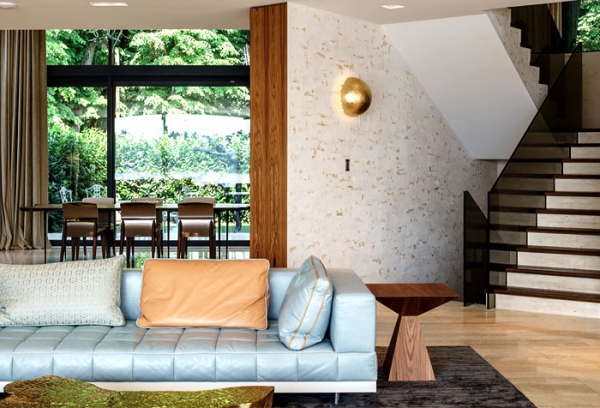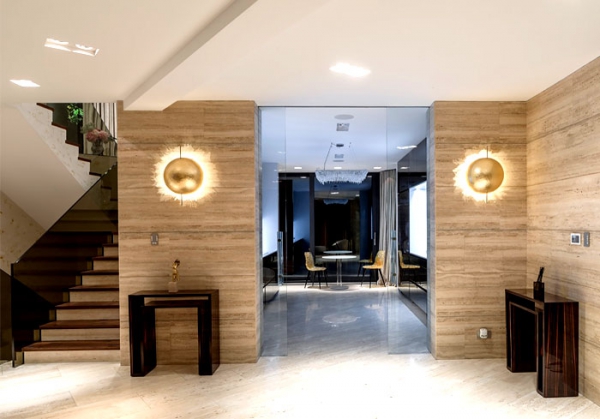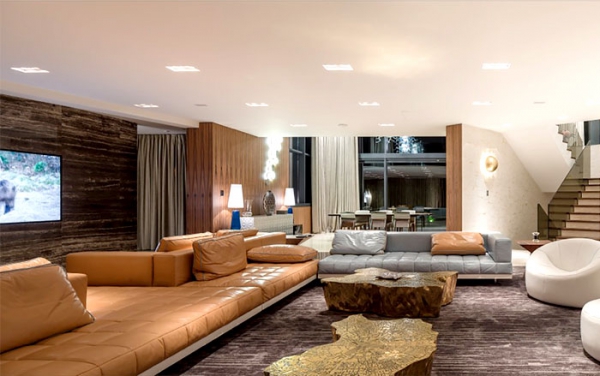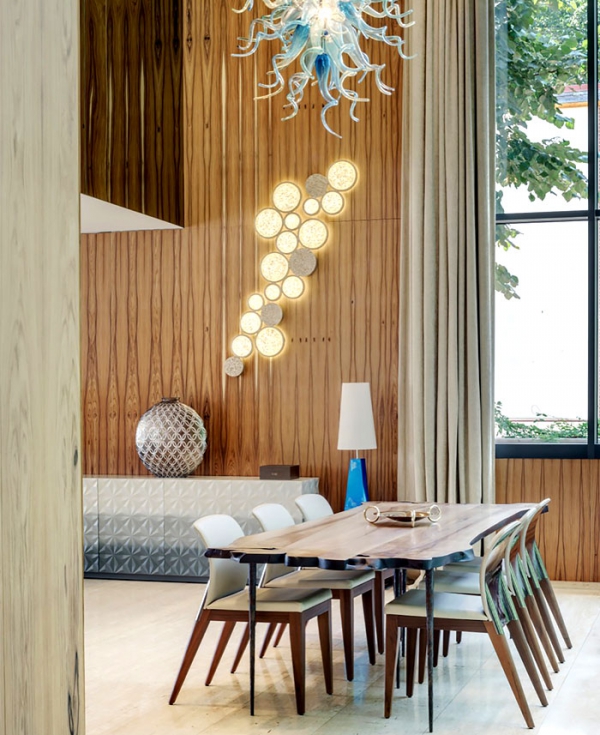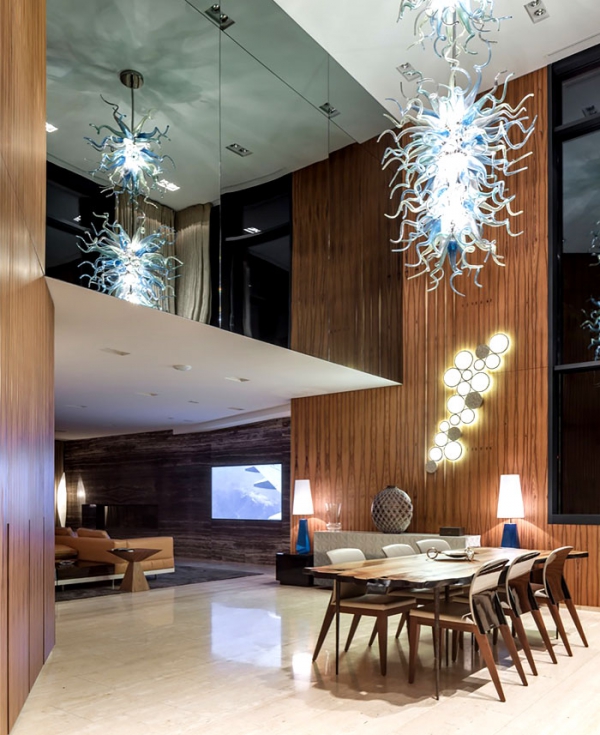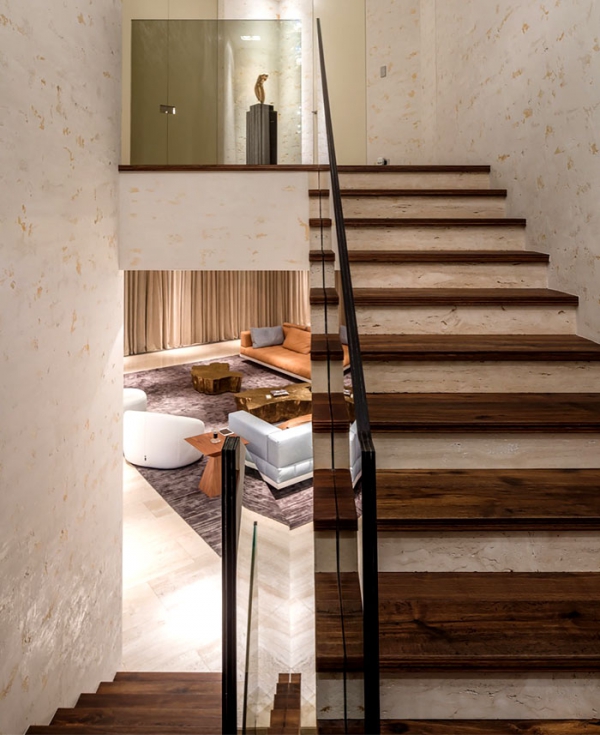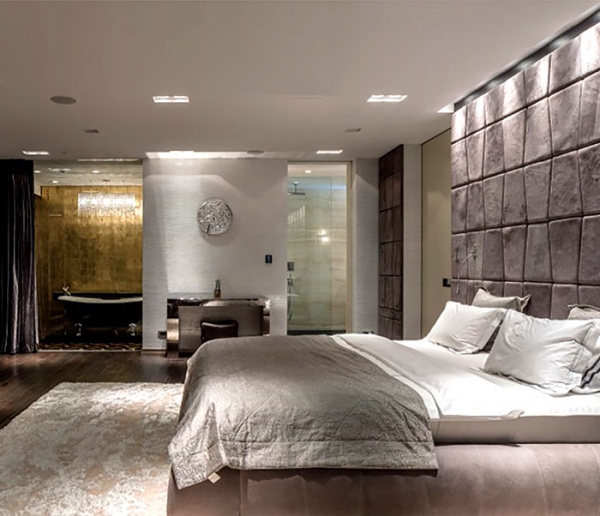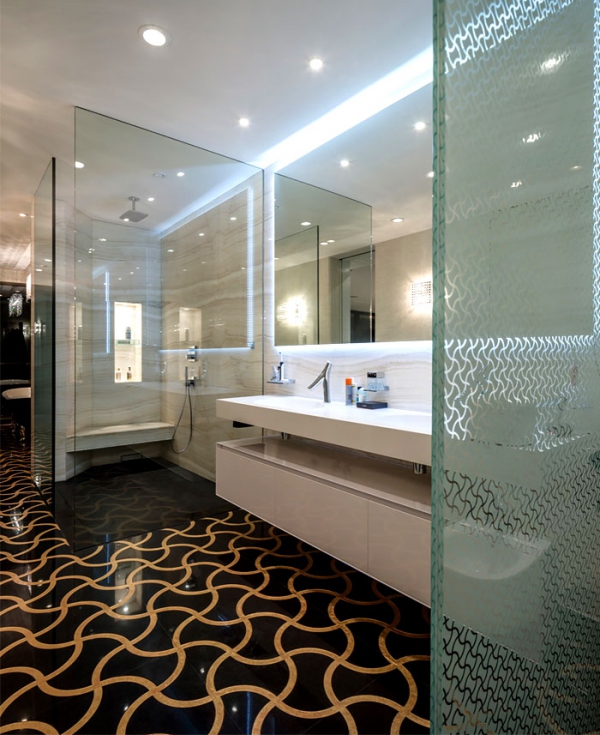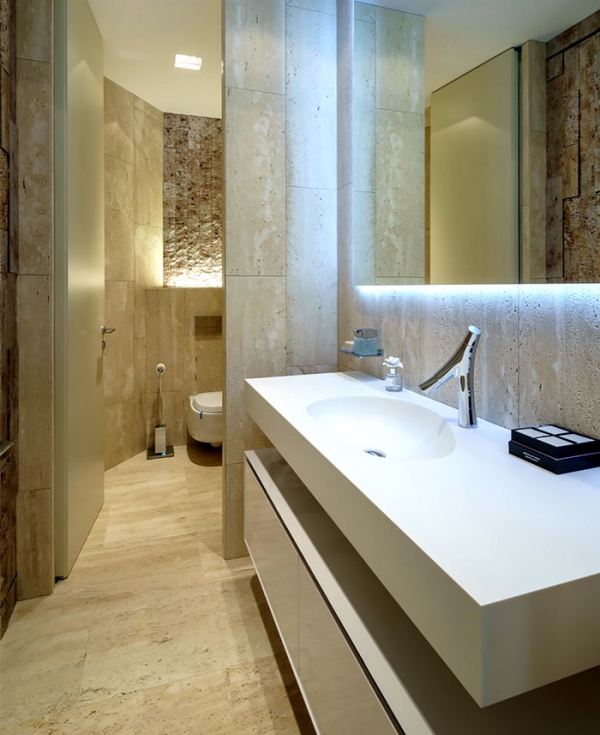 Photos: Cosmin Dragomir