This fabulous stone cottage was restored by Franklin Azzi Architecture. It is situated above a beautiful waterfront town in Normandy, called Yport.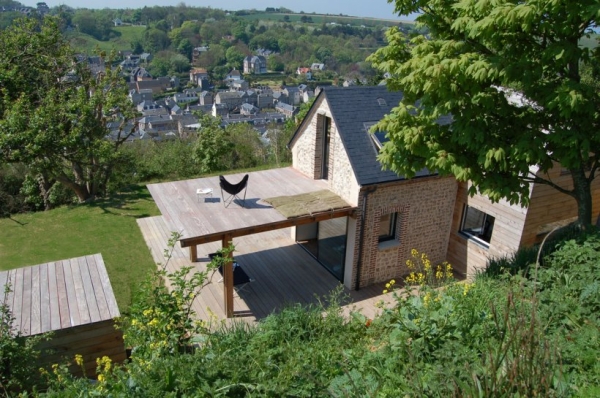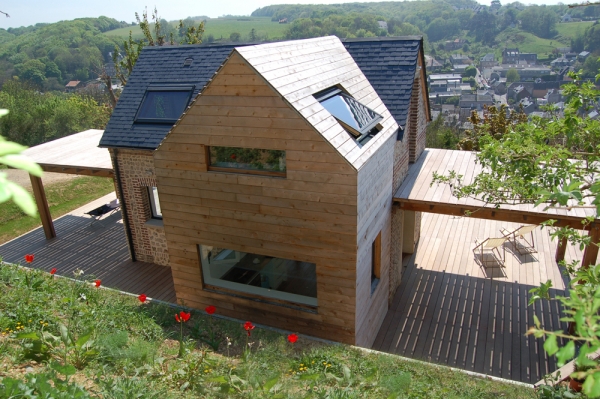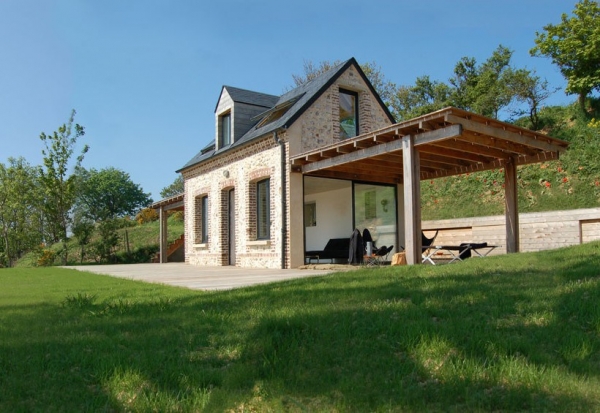 This is a marvelous sight. The landscape and the views are completely gorgeous, and the 334 square foot home is perfectly placed to take in the wondrous scenery. The exterior of the home is breathtakingly beautiful. It is made of stone and brick, it has a dark roof, and phenomenal additions made of natural wood. The outdoor space is exquisite and we love the shape of the windows and the fantastic upper terrace.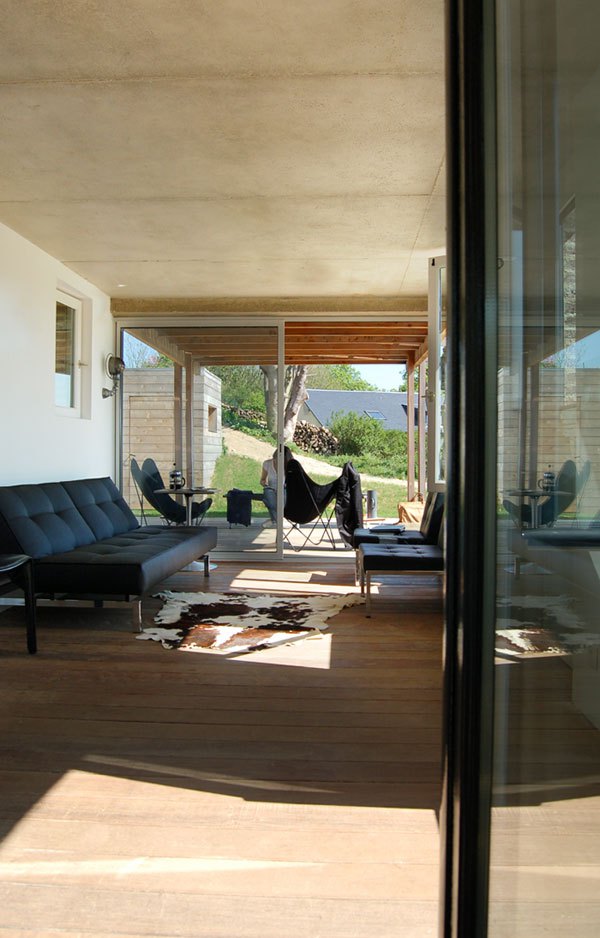 The inside of the stone cottage is simple, letting the beautiful architecture shine. The open and airy living room has sliding patio doors that lead directly to the fantastic lower outside area. Delightful hardwoods are used for the flooring, and modern black seating, an animal skin rug, beautiful shelving, two tables, and a lamp, complete the space. We adore the addition of the orange shade, it's a perfectly sized pop of color for this clean design.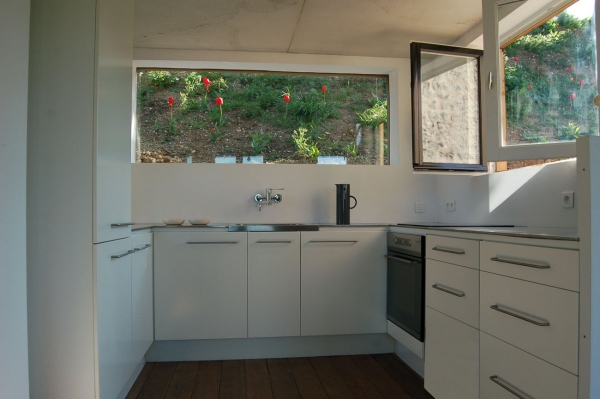 The kitchen has modern white cabinets, amazing windows, and sleek fixtures. The hardwoods continue here, and the windows allow for a lot of natural light and a wonderful breeze.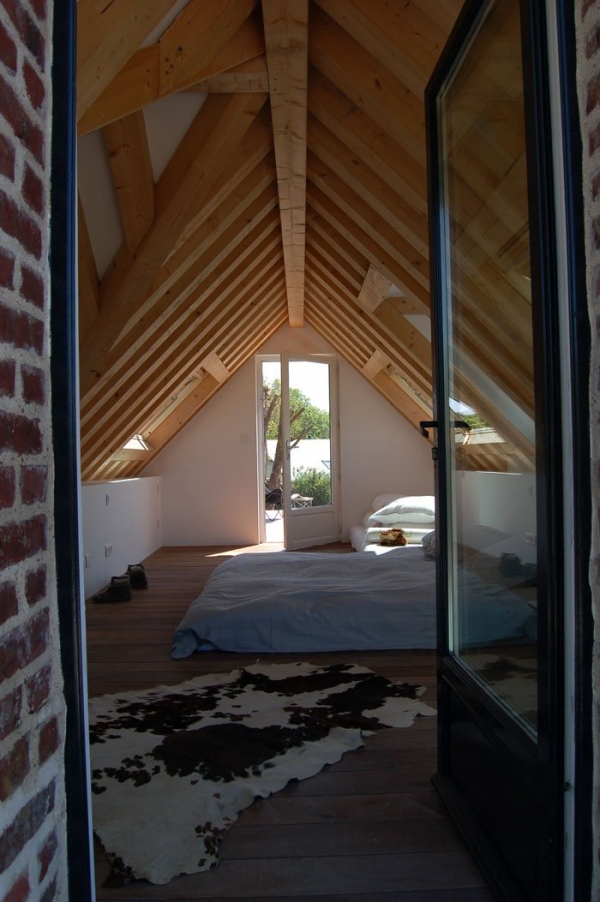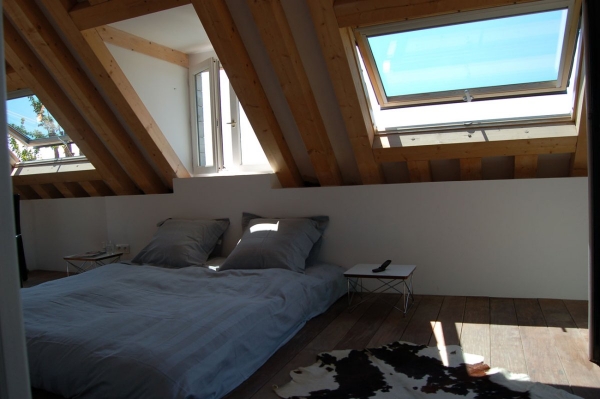 The bedroom, which is located at the top of the house, has a wonderfully exposed vaulted ceiling. A beautiful door leads to the fabulous upper terrace, providing an ideal spot to stargaze before bed. The natural woods are stunning, and the windows are, once again, phenomenal.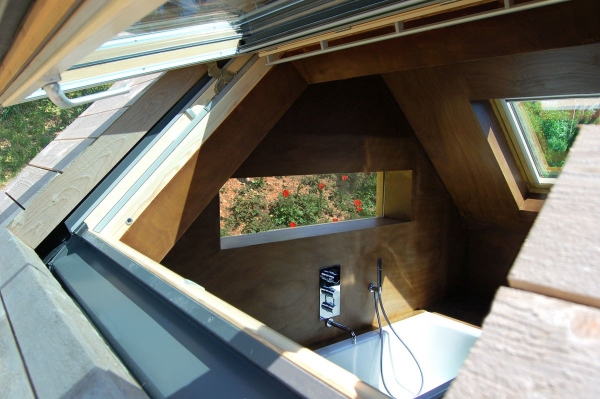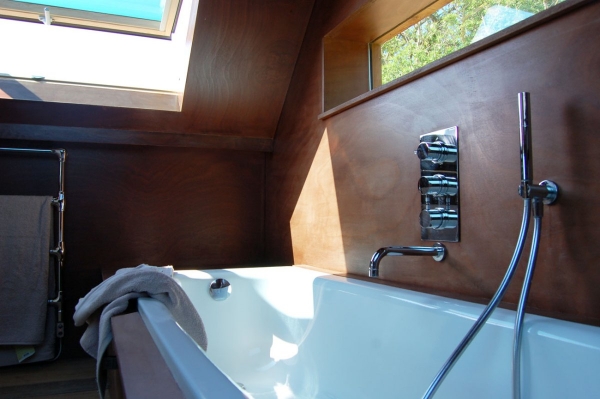 Speaking of stargazing, you can also do it from the sleek bathtub. This bathroom has stunning fixtures and gorgeous wood, fashioning a very relaxing and enticing space. A perfect place for a glass of wine, some bubbles, and the night sky.
Truly amazing!