Dorrington Atcheson Architects skillfully and surgically renovate a 1970s split-level home to introduce new life and space into it. Bringing the structure into the 21st century, the designers create a unique medley of style and sensibility that spans across the decades to harmonize it into a modern vocabulary. The labyrinthine volume of this residence in Auckland, New Zealand is unraveled to make space for a modern, open lifestyle that adapts to its new occupants without losing connection with context.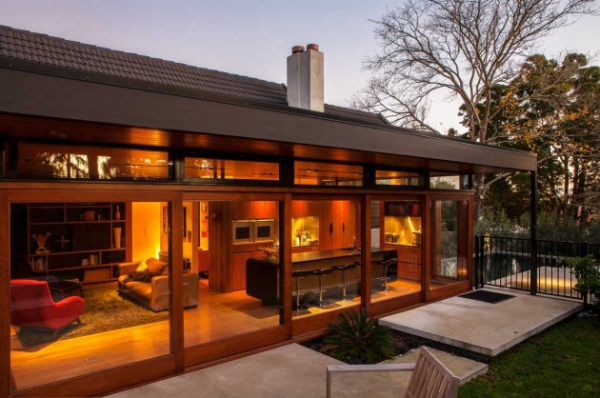 This cedar clad split-level home was renovated in two distinct phases. The first of these redefined the interiors, creating a pavilion like space to house the social core – living area, kitchen and dining nook. The space flows freely from the interiors into the beautiful hard landscape outdoors with tongue-and-groove walls and boards lending a linear dynamic to the space. The second stage redefined the relationship between the various volumes of the house, attending also to the external profile. A new two-story cuboidal volume was introduced to house a garage with en-suite bedroom above it. Cedar battens move across the facade to tie the different volumes and faces together into a coherent architectural entity, contrasted by subtle variations in cladding and treatment.
The interiors of this split-level home are rendered in the mnemonics of the 1970s without losing its relevance today. Wooden surfaces and linear gradations draw out an overall theme, populated by contemporary profiles – clean in their lines and subtle in palette. Blacks and greys ground the aesthetics into a solid design that exudes a crisp, time-matured charm.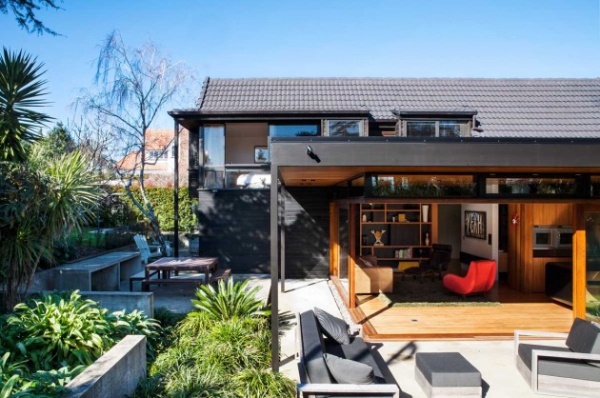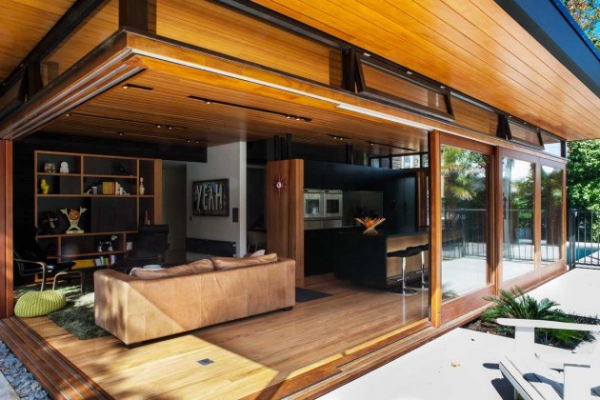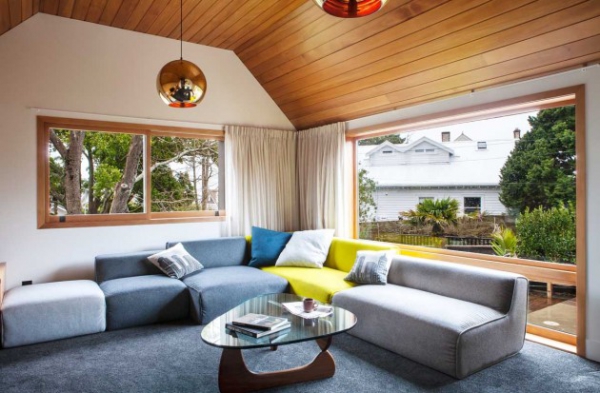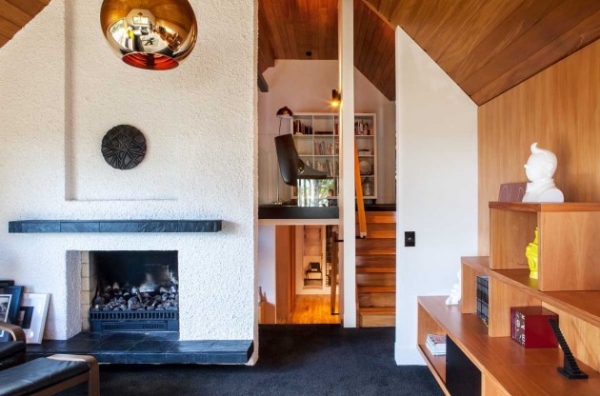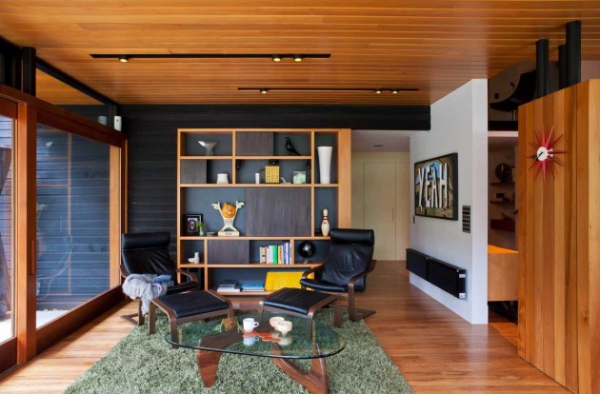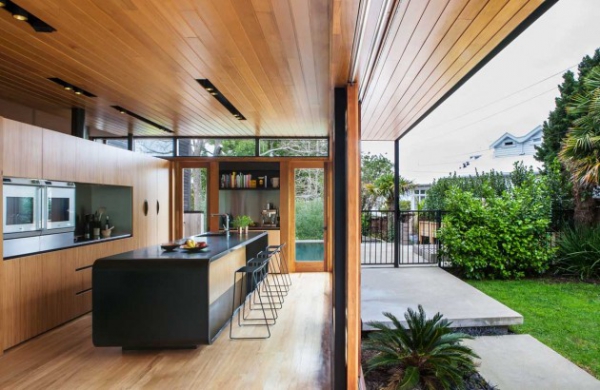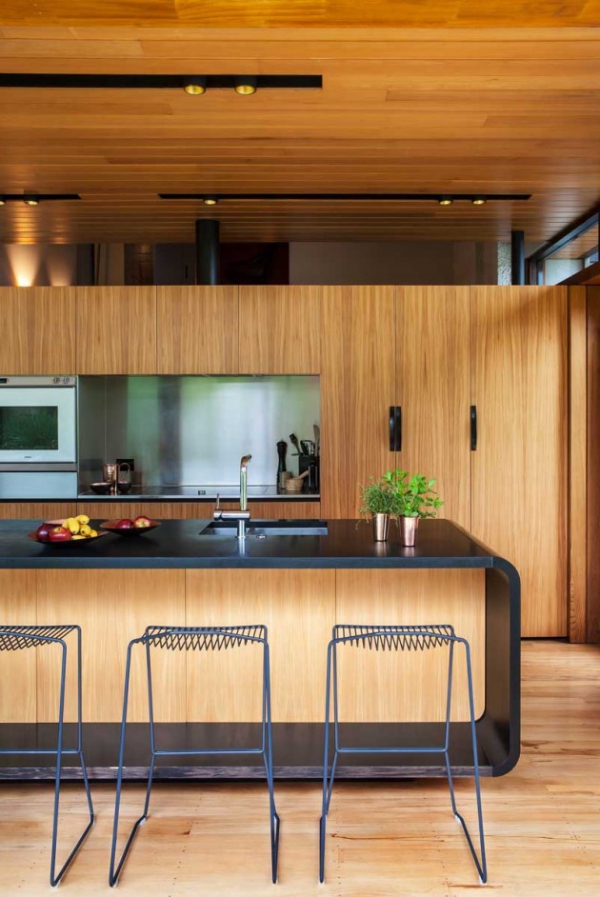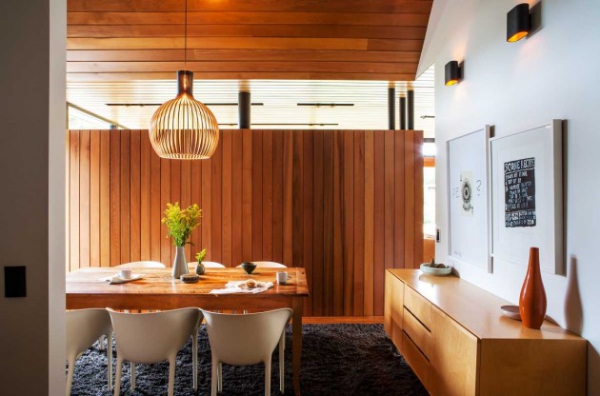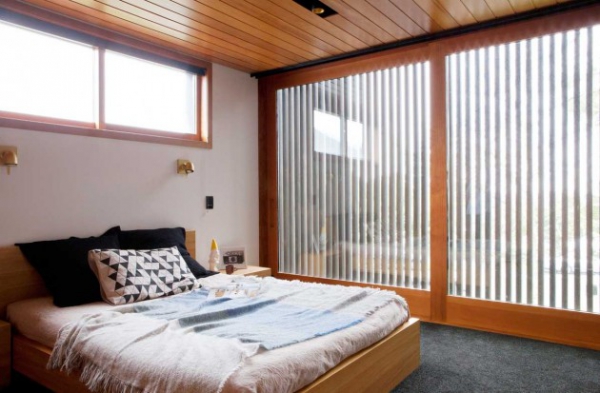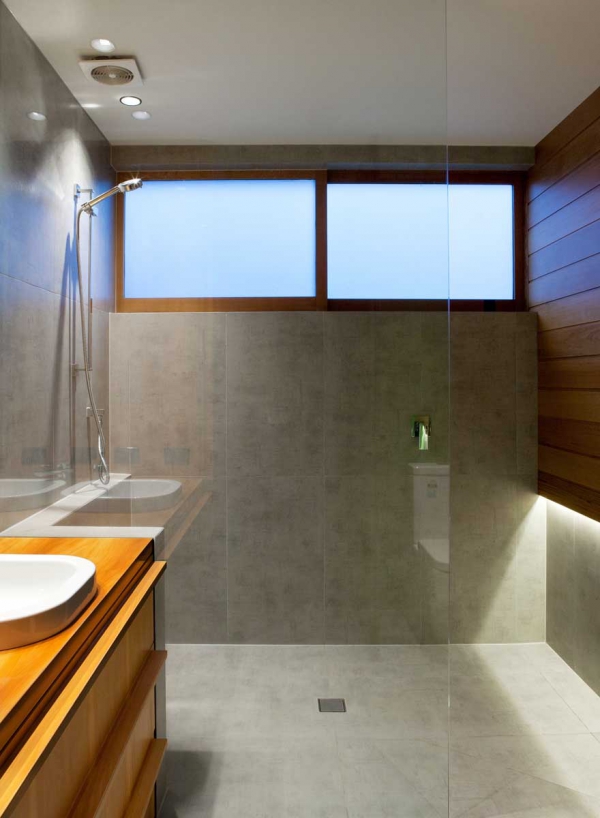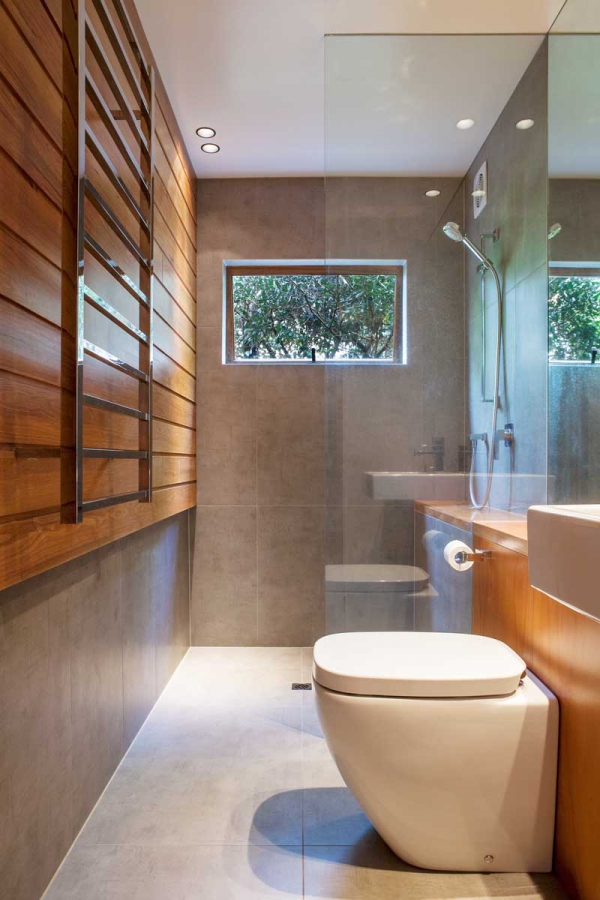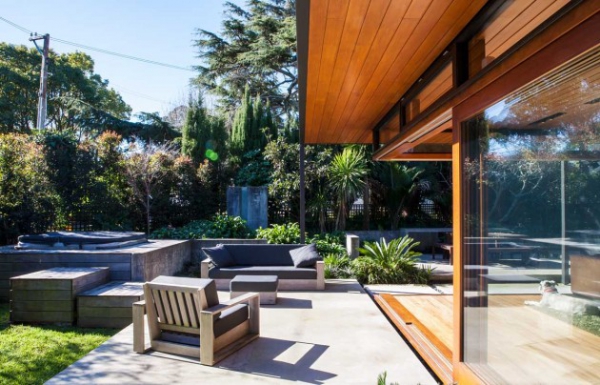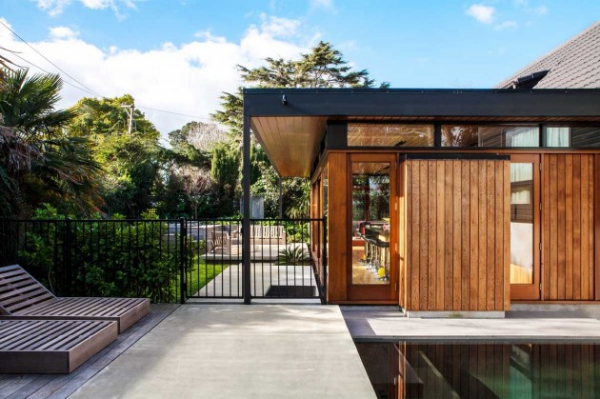 Photography by Emma-Jane Hetherington