Let's take a trip through this wonderful forest home, simply because it is absolutely amazing. Located in the woods near Moscow, this house is one hundred and eighty square meters, and it was created by Oleg Klodt.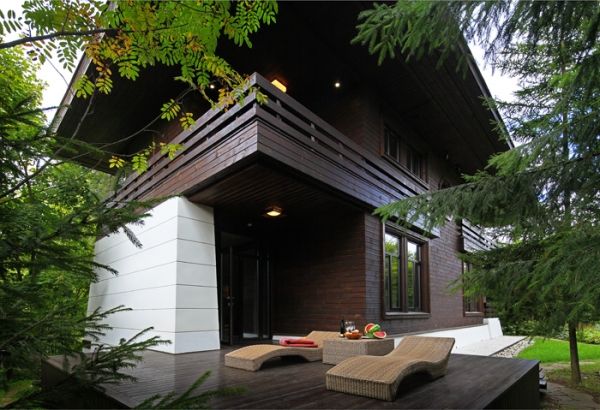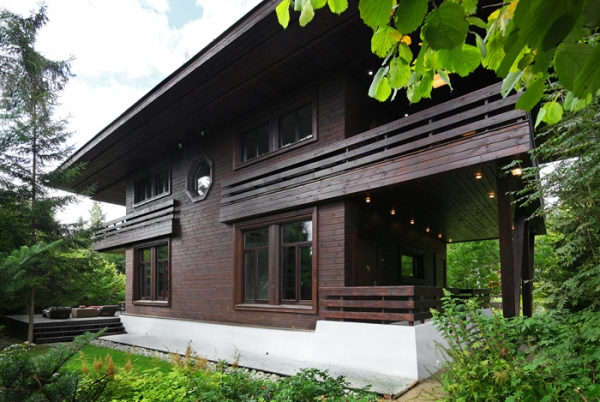 The exterior of the home is positively striking with its white and chocolate brown contrast. We love the V shapes, the octagon windows, and the fabulous lines in the architecture. The deck is simply stunning. It continues the chocolate wood, and accents it with light brown patio furniture. The relationship between the home and the forested area is exquisitely captivating.
The interior of this forest home is just as gorgeous as the exterior. It has good-looking hardwoods and it features an open plan. The shape of the fireplace is positively divine, and it continues the fabulous contrast seen on the outside. The lovely metal adds an industrial touch to the wonderful sitting area. There are two glamorous black chairs sitting in front of the fireplace and a couple of fabulous red accents. Large windows open up the space and allow for a healthy dose of natural light.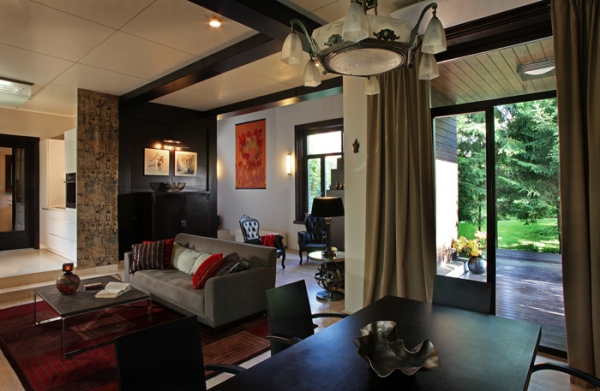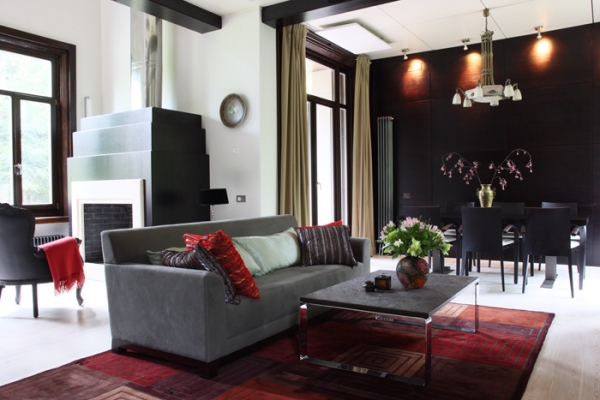 In the living area of this forest home, a gray sleek sofa, multi-colored pillows, a dark rectangular table, and a patterned area rug, fill the space. On the table, an intricate vase full of beautiful flowers, adds a finishing touch.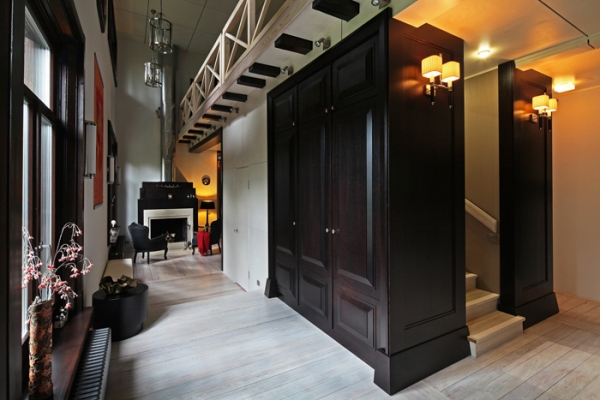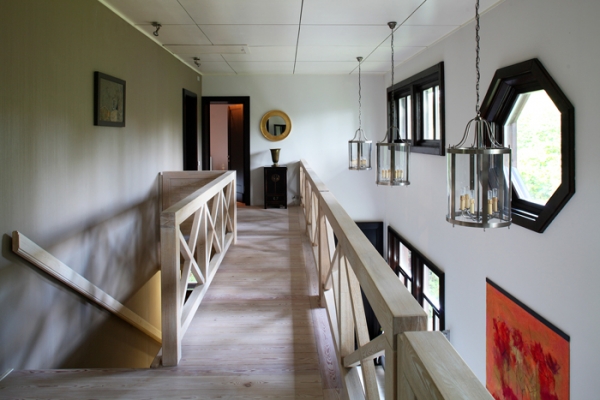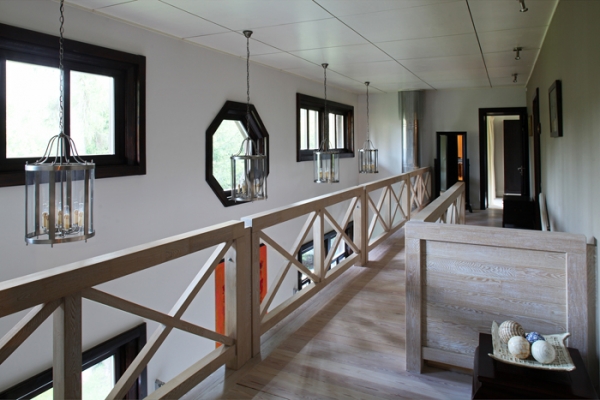 We are obsessed with the beautiful staircase in this forest home. At the bottom of the steps, the entrance is made out of the striking dark wood seen earlier in the house, and one side of the entrance doubles as fabulous floor to ceiling storage. Up the steps, light hardwood and intricate details take over, completing this astonishing staircase: simply amazing.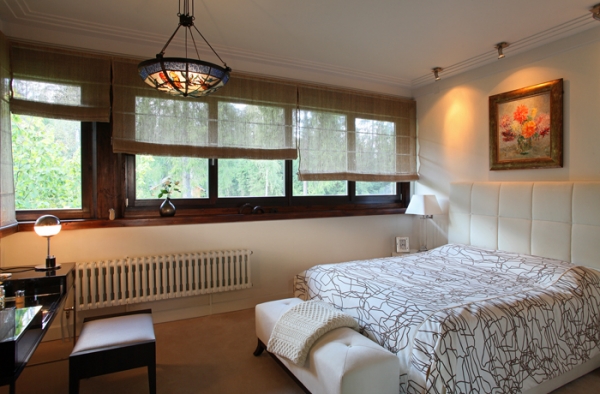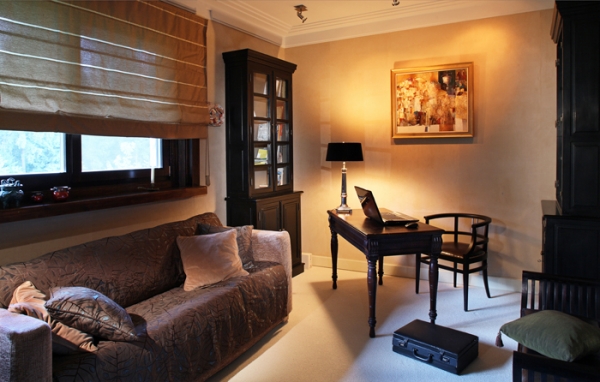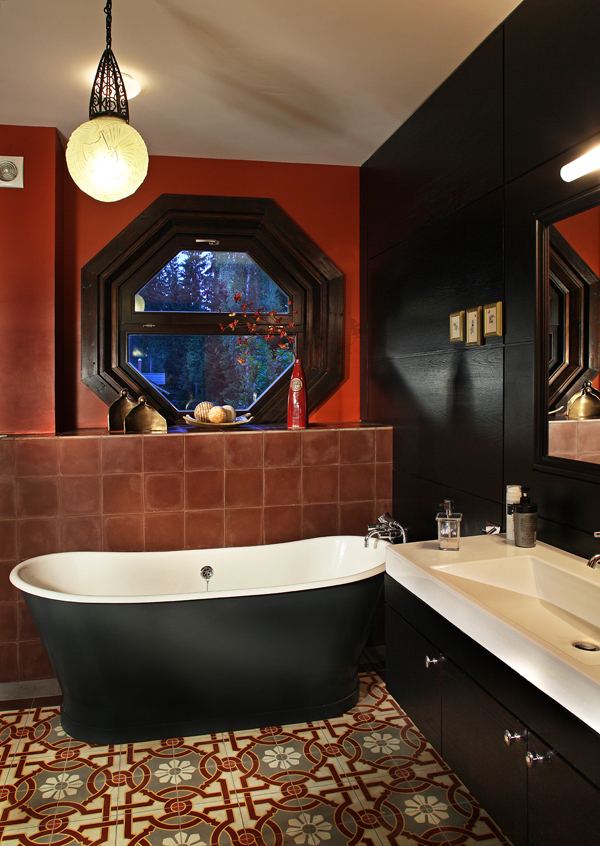 Every single space in this home is exquisite. Splendor is created through stunning architecture and luxurious design, and it is out of this world.