Stepping away from the clichés of the vernacular, architect Olivier Bourgeois brings a touch of Nordic sensibilities to the steep Canadian slopes of Charlevoix, Quebec. Designing a spectacular mountain home for a family of four, he carefully responds to its rich context to arrive at a contemporary icon that is bold and different, yet utterly at home. Offering 6,225 square meters of luxurious living, this design maximizes on originality and adaptation, articulating an architectural experience that beams proudly.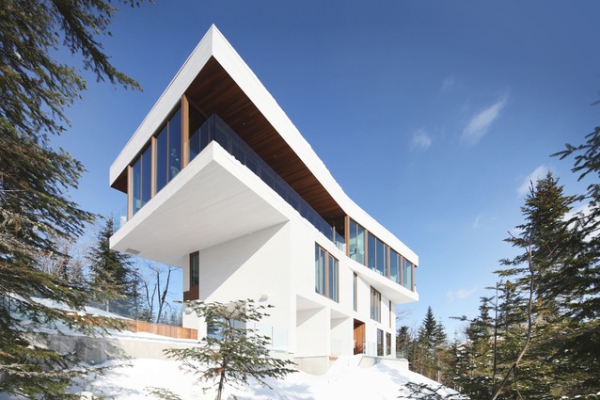 The built form rises out of an attempt to accommodate the needs of the family as well as the extreme weather. Generous cantilevers offer protective overhangs while the impressive scale creates a natural buffer between inclement weather and the cozy spaces indoors. Adapting local by-laws into a new aesthetic, the architect paints the exterior wood cladding white, setting it beautifully into the winter landscape while adding a feminine grace to its abrupt form.
The interiors of this spectacular mountain home are however rendered in a warmer palette; exposed cedar cladding, concrete floors and stark white surfaces strike the perfect balance between fluidity and intimacy. The choice of furniture plays a vital role, creating pauses and warm familiarity within the overall space. Organized into three distinct levels, the house is accessed via the first level housing the children's zone. The master bedroom and main social core are located on the uppermost level while a home office and gym are housed on the ground floor.
Impressing with its vocabulary, views and verve, as far as mountain homes go, this design definitely stirs things up!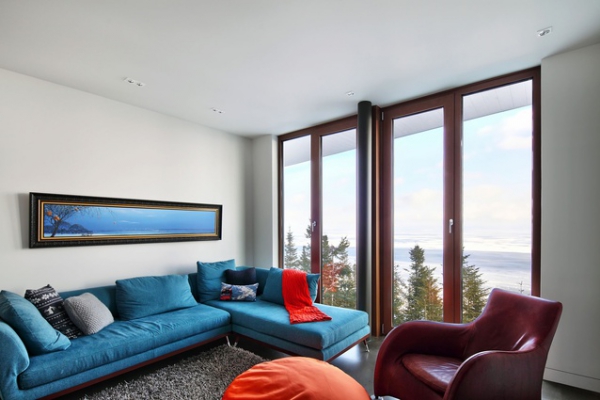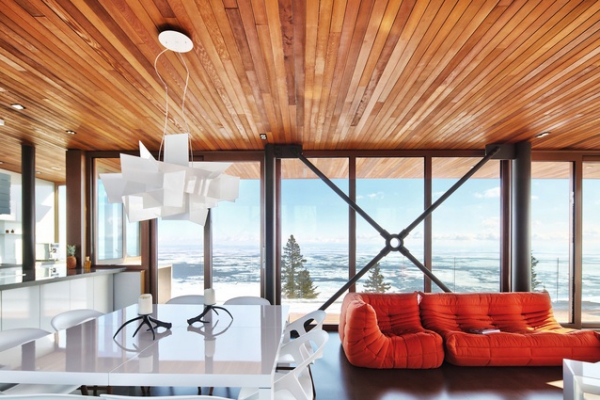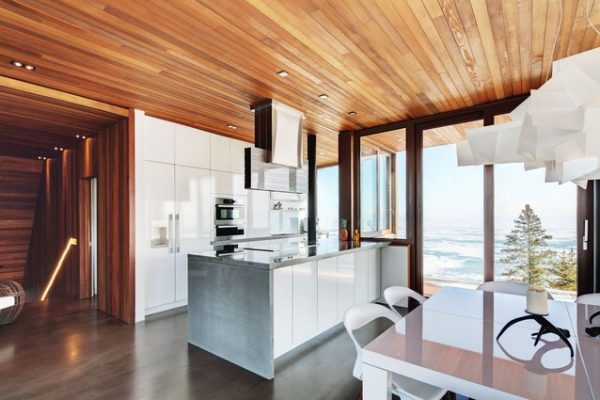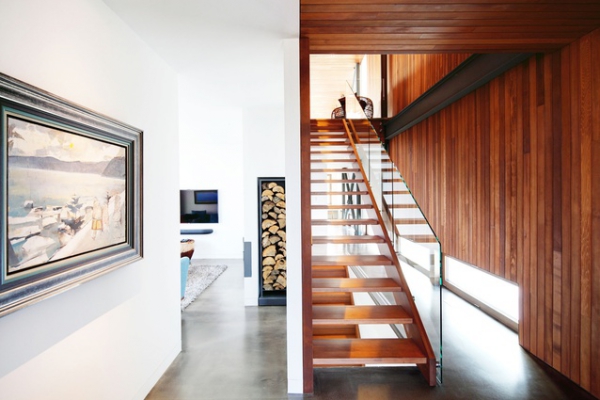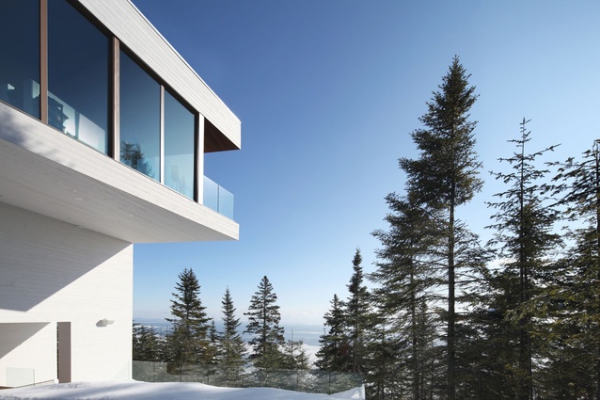 Photos: Alexandre Guilbeault