The House Duk, on the Meyersdal Eco Estate in Johannesburg, South Africa, is a fluid interplay of volumes and the functions they house. This 674 square meters spacious modern house blends its boundaries – inside and out – to create a multilayered, inclusive experience. Indulging the occupant in a plethora of perspectives, designers Nico and Werner van der Meulen create an airy, open habitat that breathes freely amid the Highveld savannah.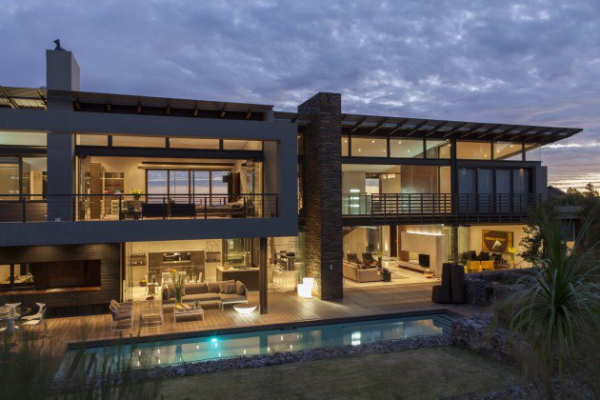 This metal and glass house incorporates natural wood and stone into its palette to further integrate with the surroundings. Set amid expansive grasslands, it adopts a similarly open layout that is momentarily punctuated by partition walls and structural elements. Within its free-flowing interiors, glazed screens and elements bridge the various areas into a coherent vocabulary.
The ground level houses social areas which smoothly transition into an outdoor pool-deck and spill-over space. This sets up a grand stage for engagement, interaction and dialogue, accessorized with plush furniture, a sophisticated neutral color palette and the indulgences of fine living. The upper floor of this spacious modern house floats lightly above its social core – amalgamating with it at points and stepping into its own at others. The decor and design here too are in keeping with the overall scheme and make for some generous, easy living.
Light and transparent, House Duk is an ideal home to those looking to live in touch with nature in utter style and luxury. This spacious modern house is a great example of smart design and deft articulation.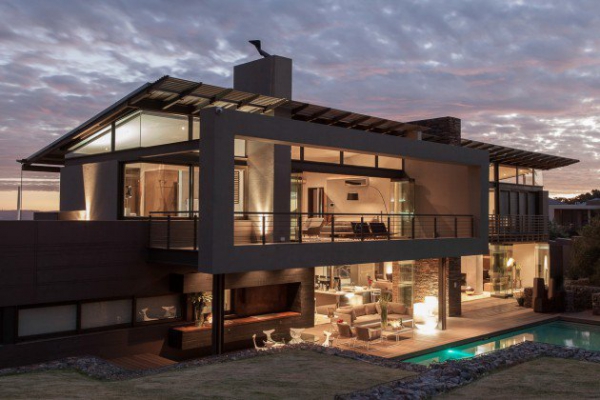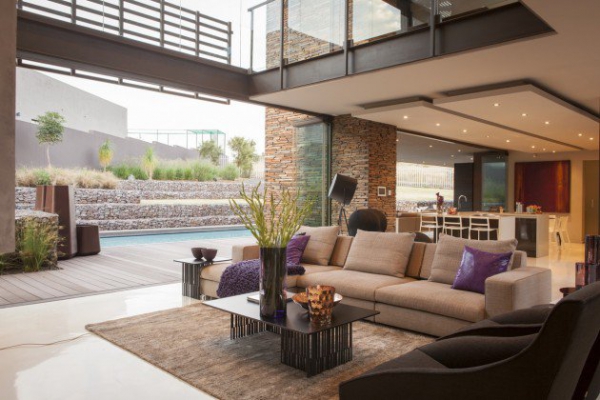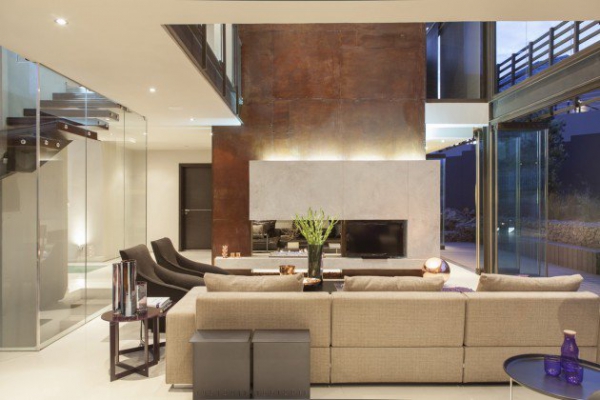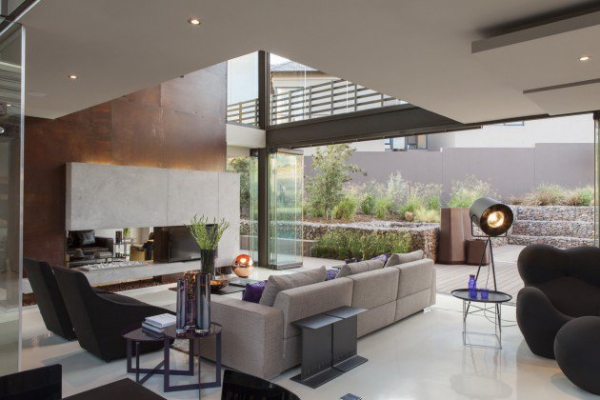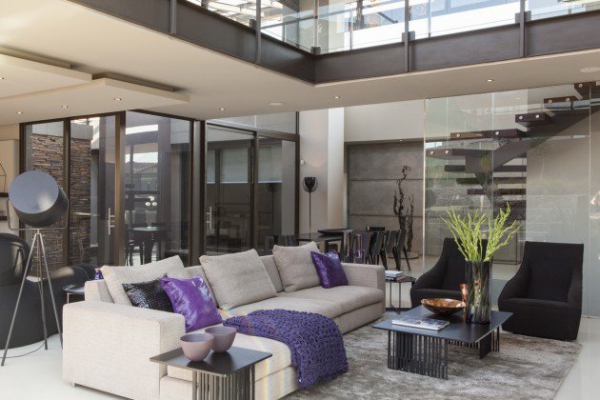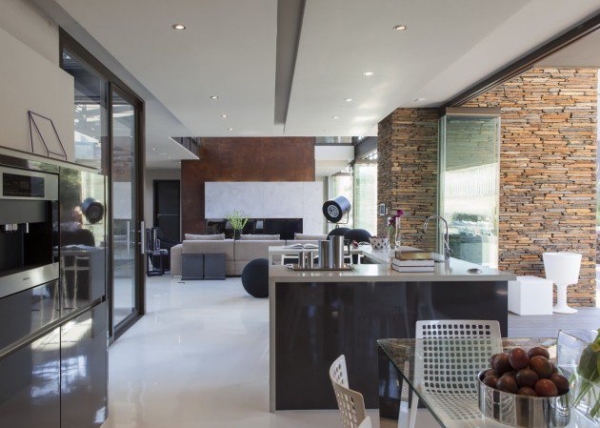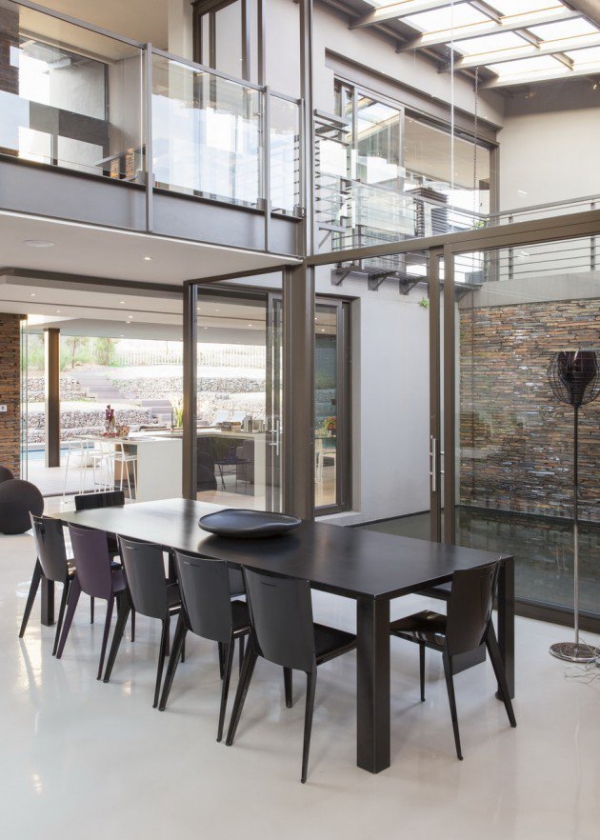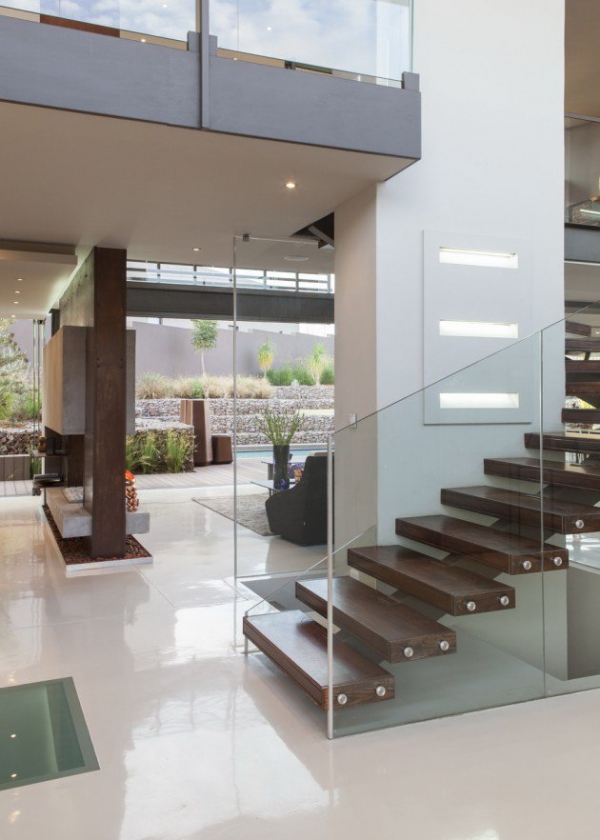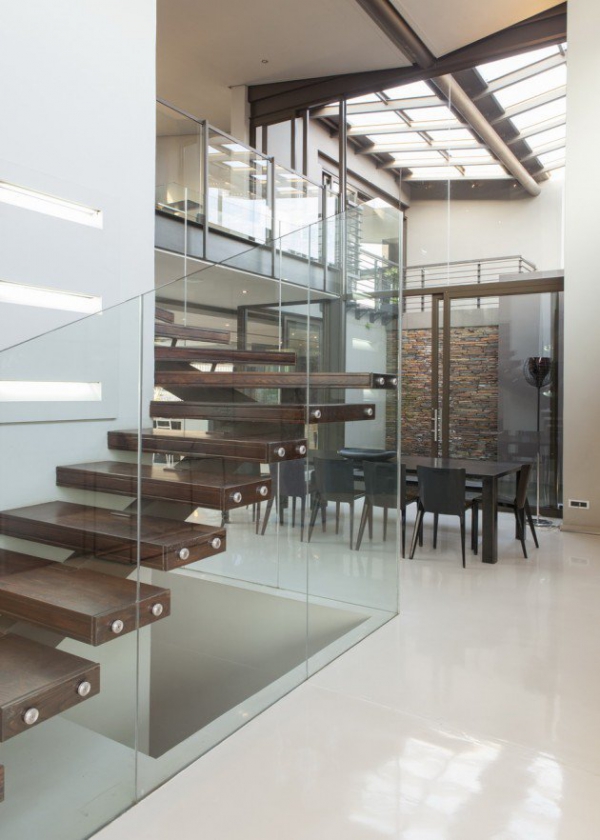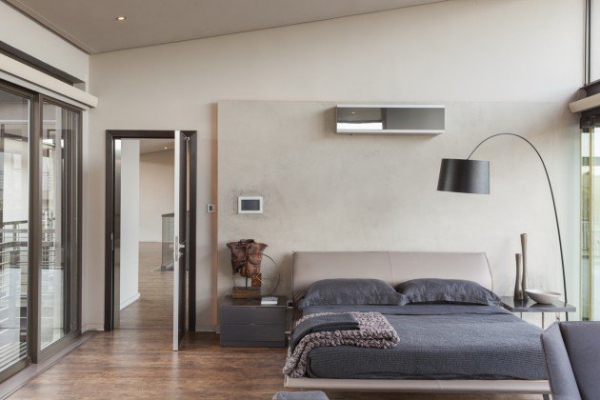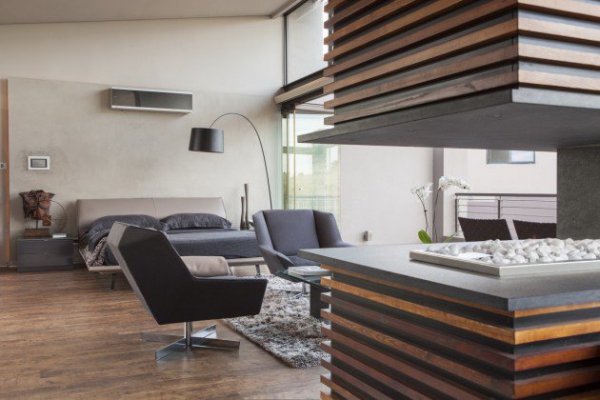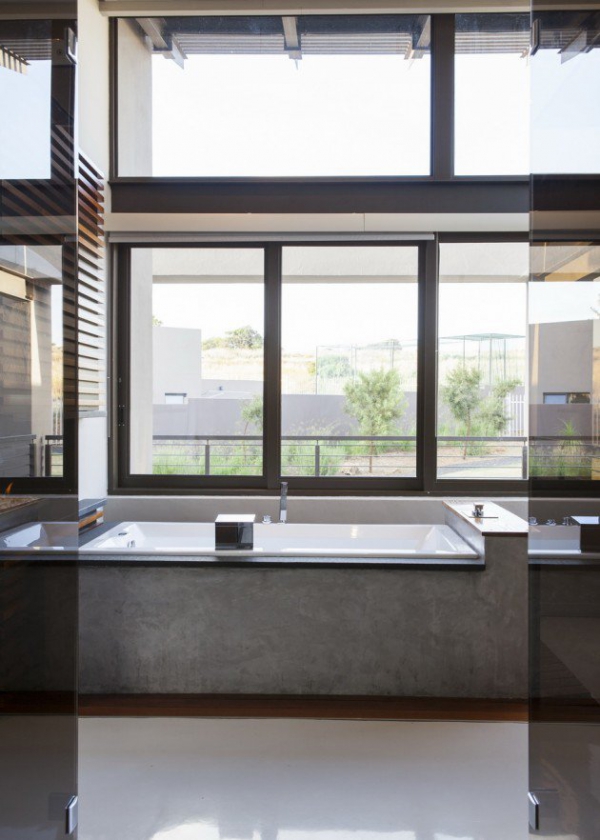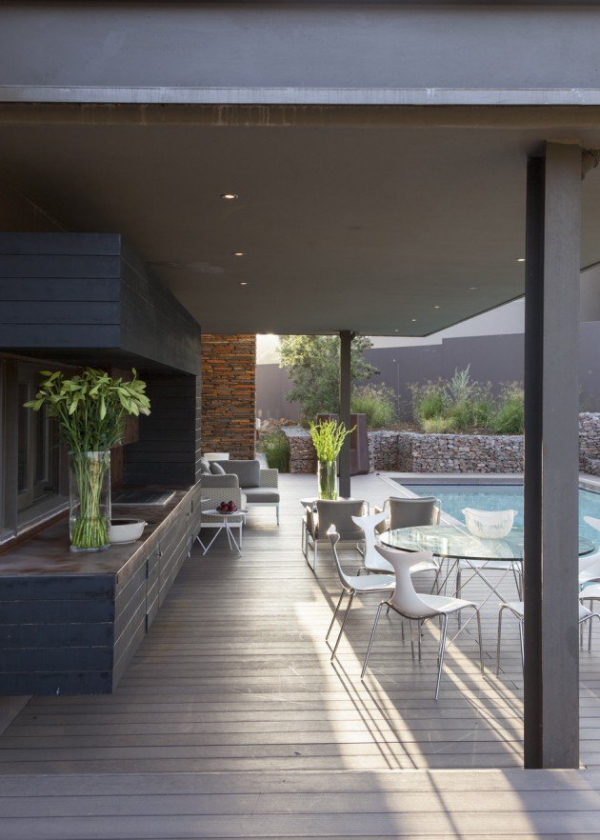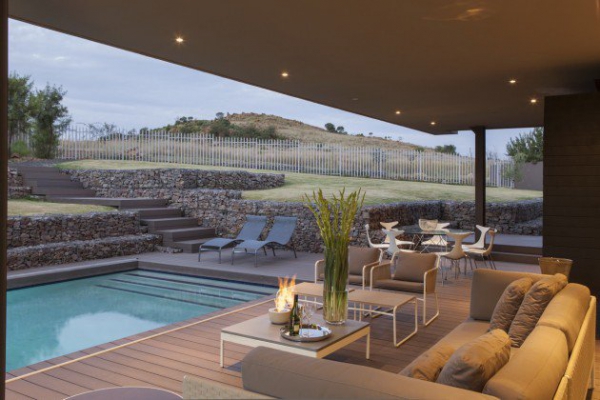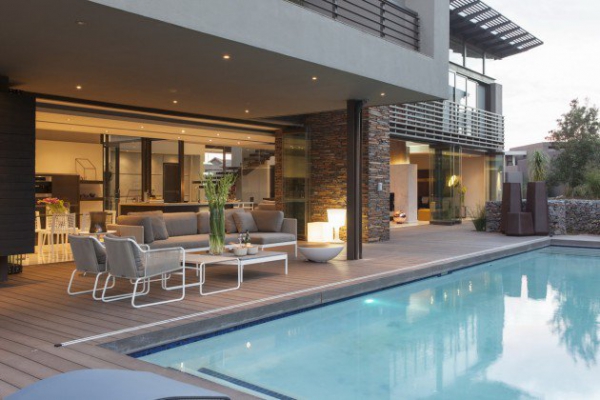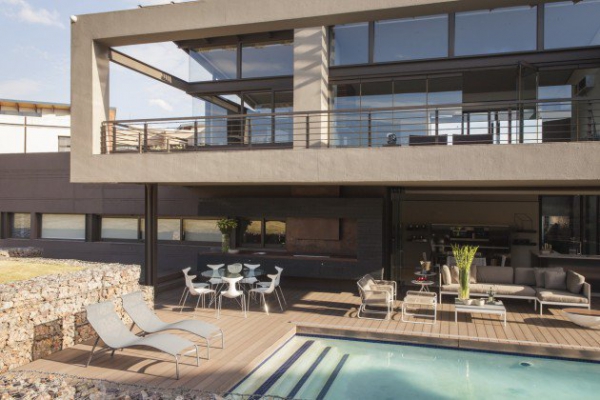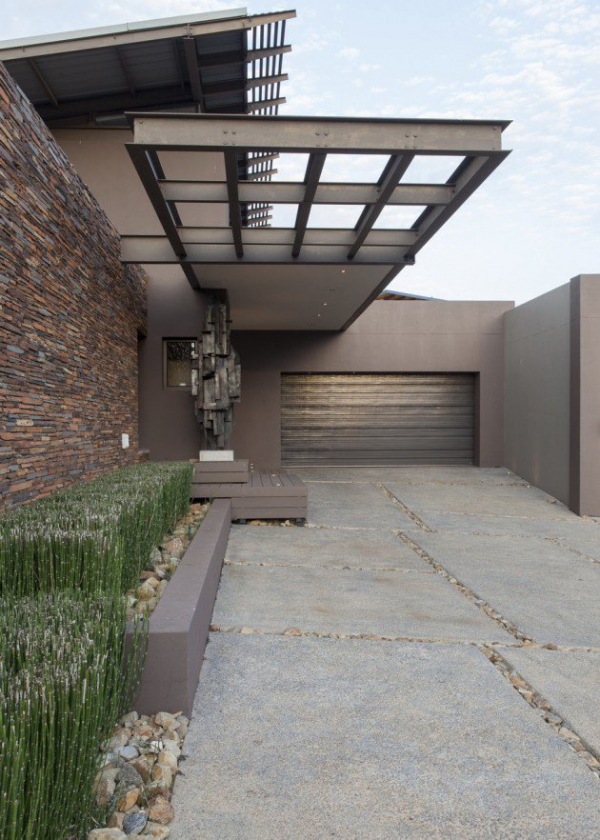 Photography by: Victoria Pilcher, Barend Roberts, David Ross