In the Gracia district in Barcelona, Spain stands an astonishing home that used to not be there; in fact, it used to be an old dry cleaning shop that was no longer in use and vacant. That is, until Carles Enrich was asked to put his creativity to the test. The smart design he came up with is truly unheard of before this refurbishment project; basically he wanted a house that was entirely open. All actions done in the 1560 square foot space would actually be done in one room, with the outdoor patio being a focal point, no matter where you were in the house; the bathroom is the only enclosed room in this whole smart design!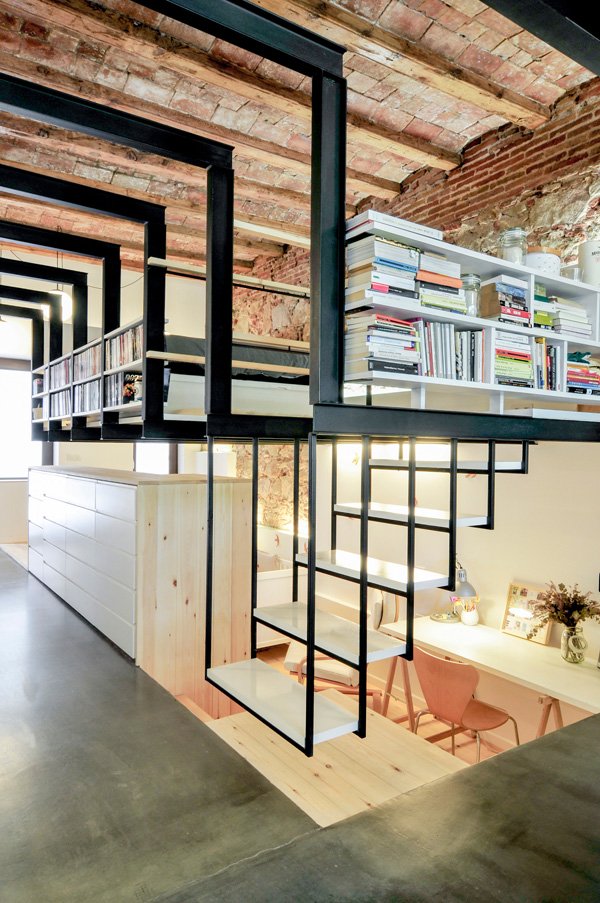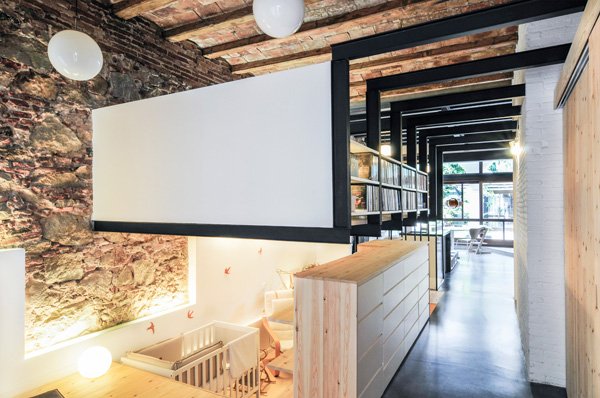 Nearly all of the materials in Enrich's smart design were actually recovered, and they look incredible! The pinewood being both as the framework to most of the structures in the house, as well as the main material over all, really gives such an awesomely minimal, modern look. The brick on the walls is beautiful, and introduces a rustic feel. The concrete floors wrap things up nicely, giving a sleek look to the whole place. All of this leads out to the patio; a quaint, comfy area where you can sit and enjoy the sun.
There is even a little loft above the space; it seems more like a suspended area than it does an actual room. Really, many of the areas in this smart design look more like incredible suspensions than the standard living area or bedroom. Some may wonder about privacy in such an open space, but rest assured, that is definitely no issue here; with how the different layers and suspensions interact with one another, they provide 'walls' to each other. It is truly incredible what can be achieved with creativity.