A cozy little gem nestled into the panoramic seaside cliffs of Cornwall, England, this gorgeously conceived one bedroom cottage updates the vernacular to imbue fresh life into it.
As far as small beach houses go, the 30 square meter marvel is as charming as they get !
Taking a light and elegant approach resonant with the sentiments and vibes that surround it, local architect Bob Woffenden creates a tapestry of space and experience that opens up to the spectacular scenery and breathes freely with it.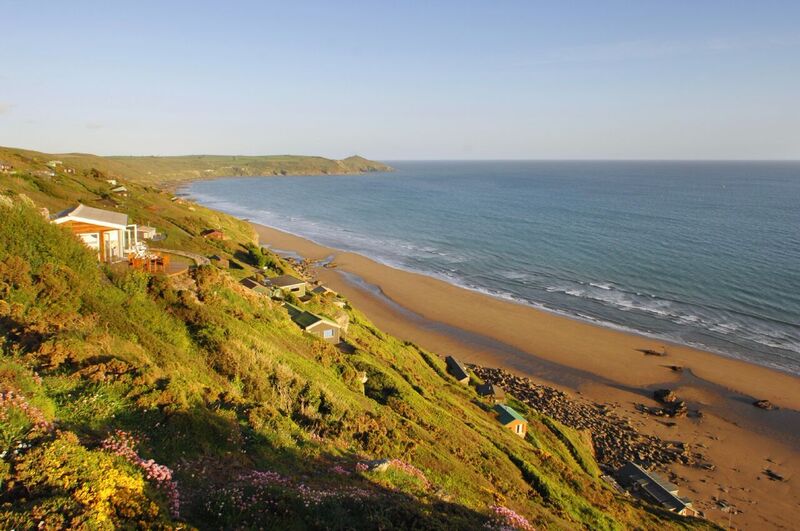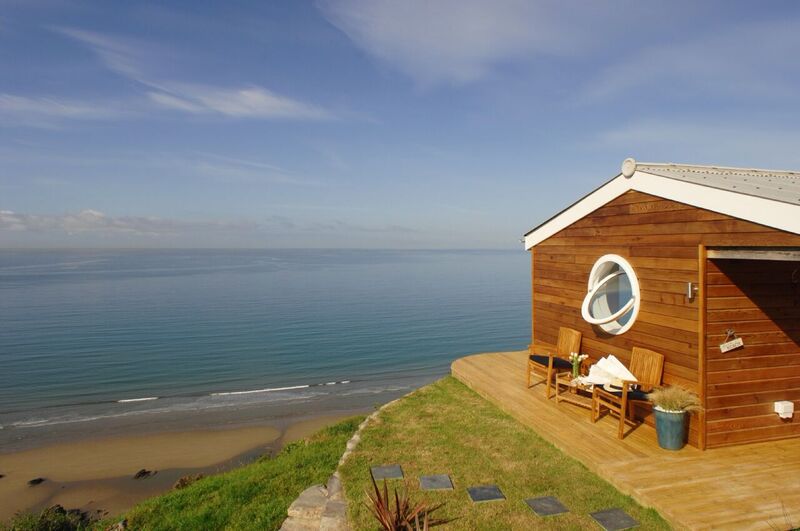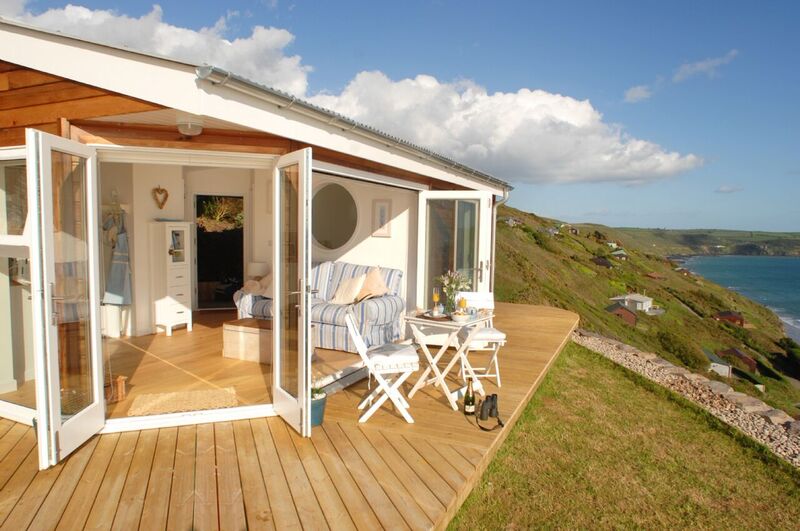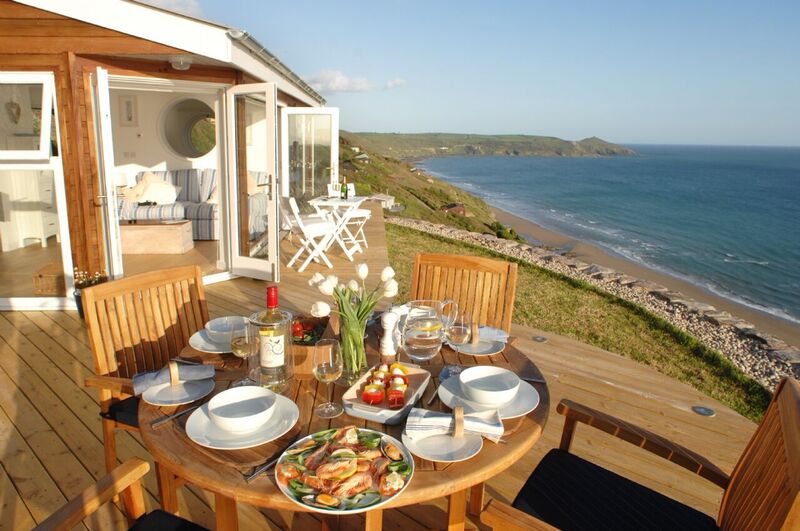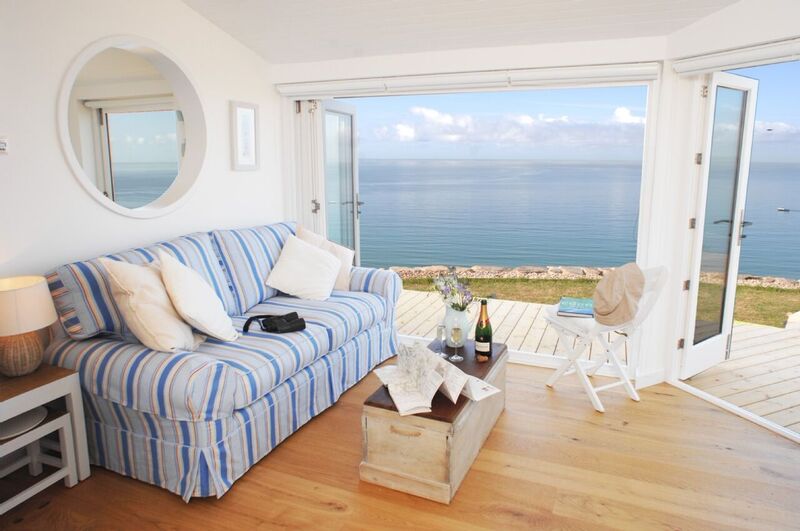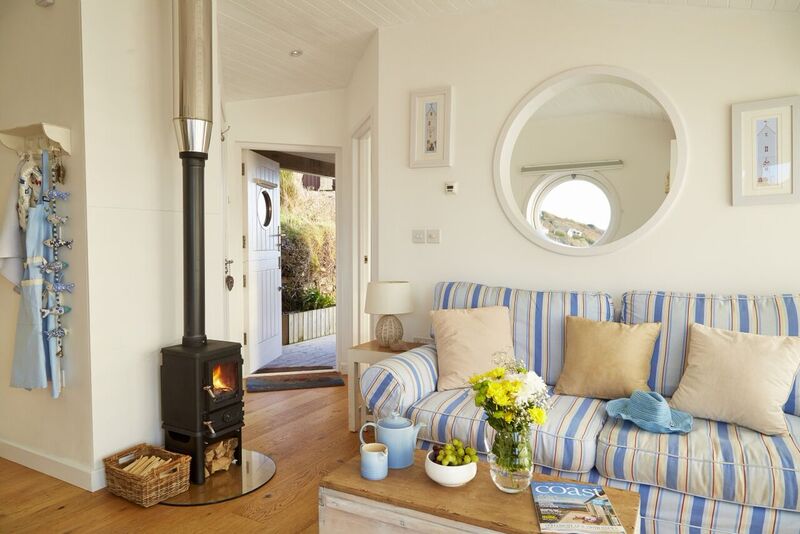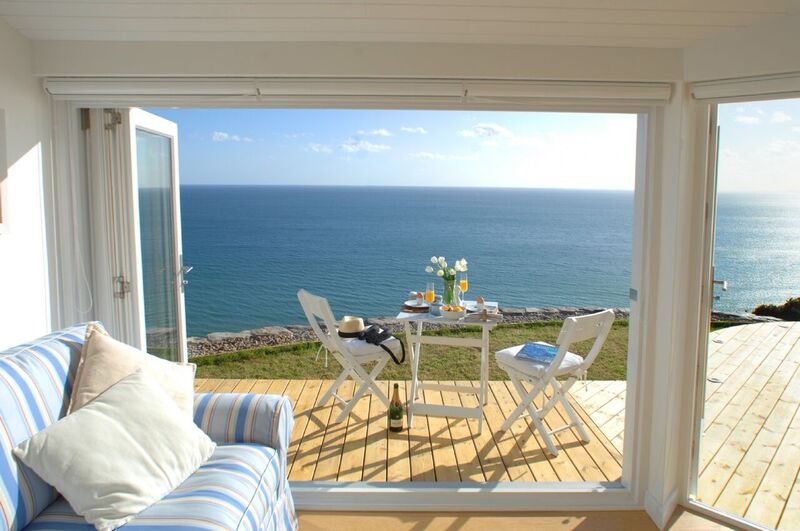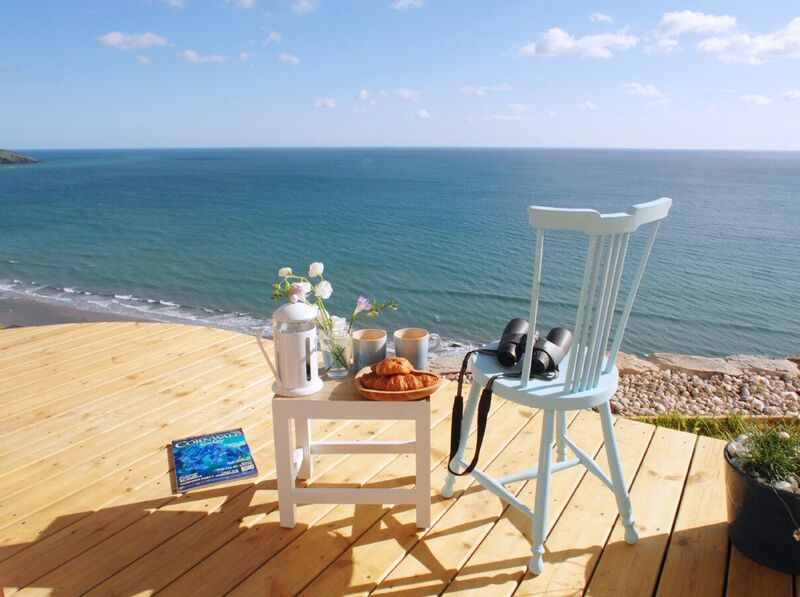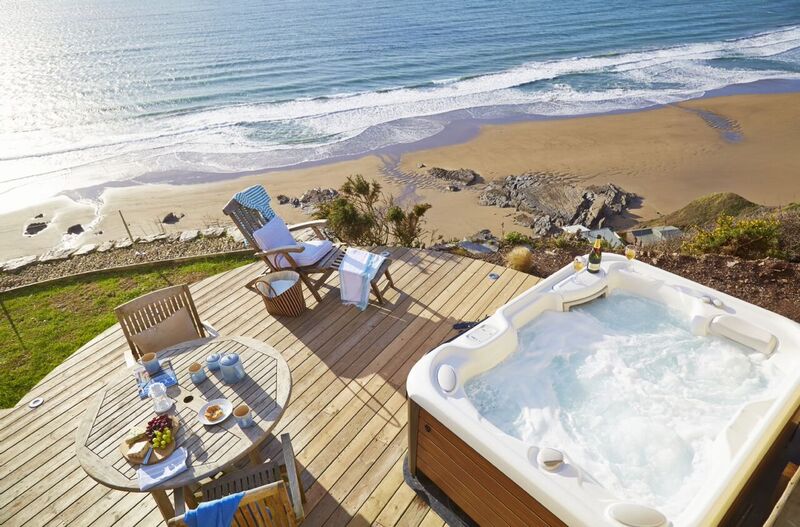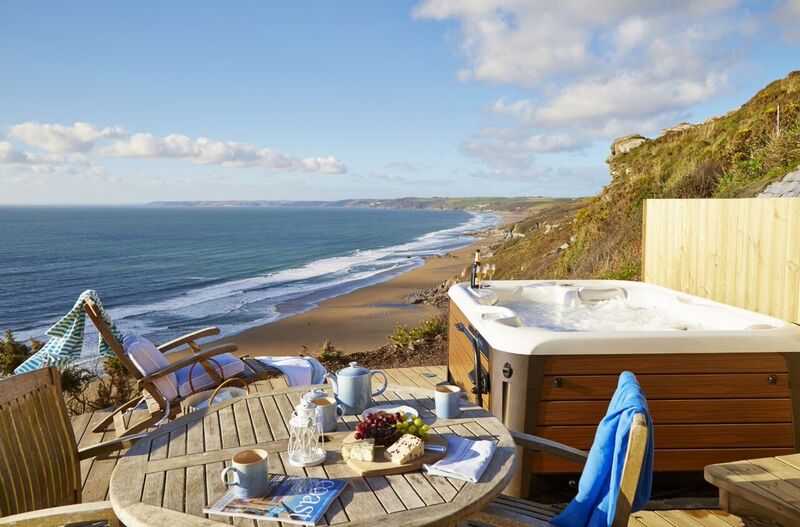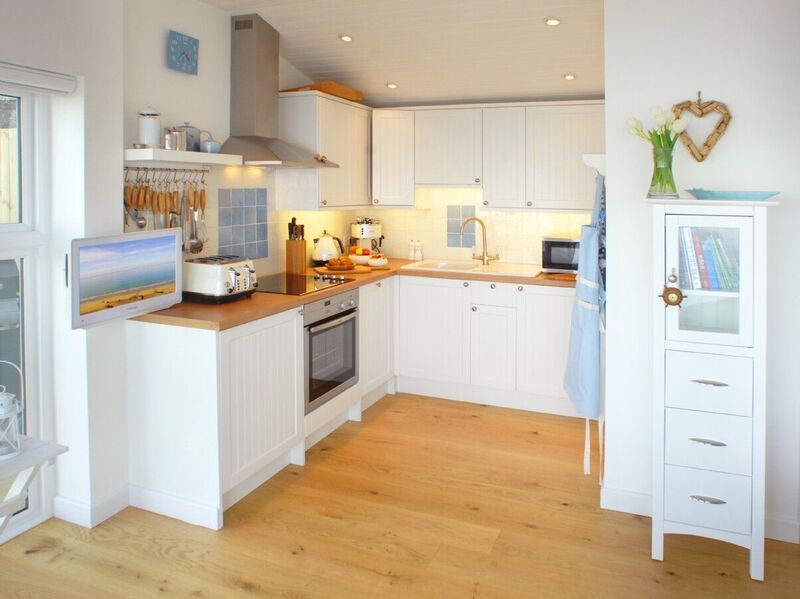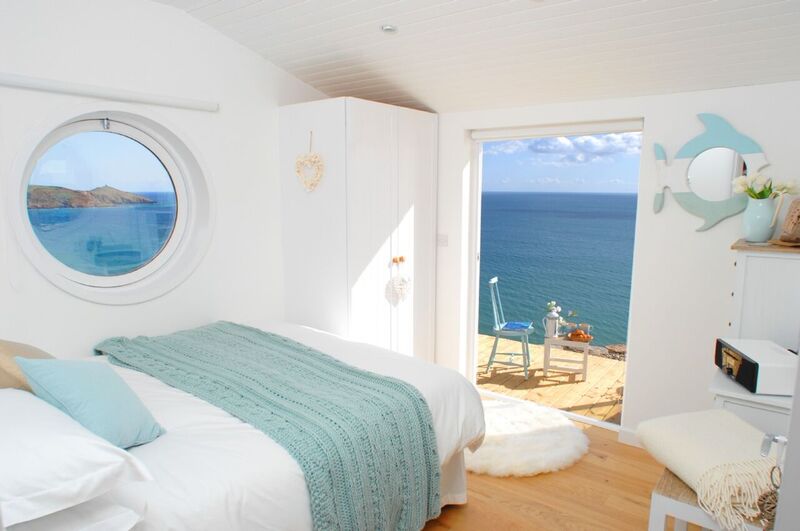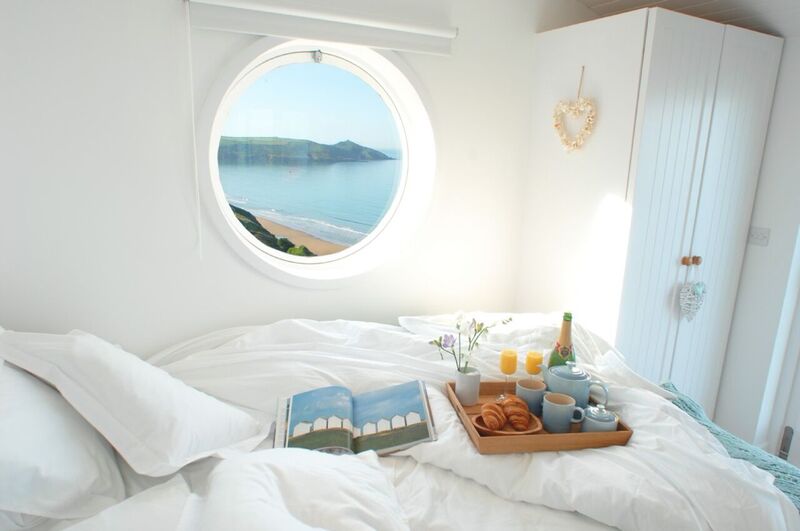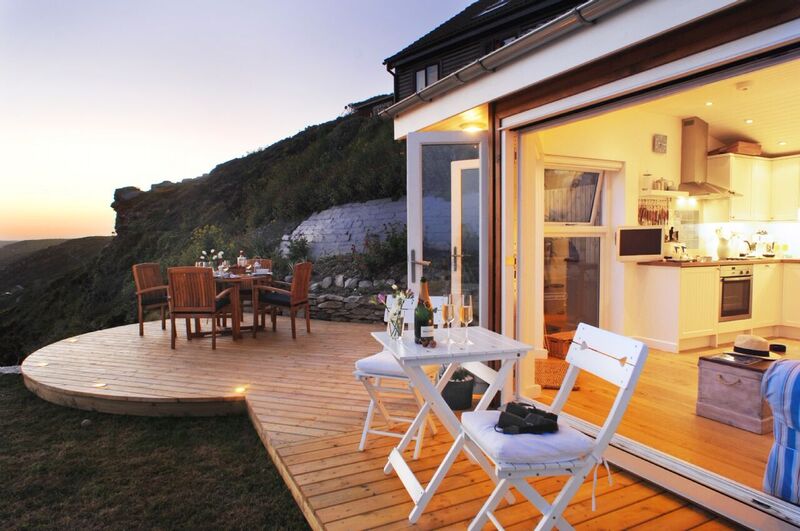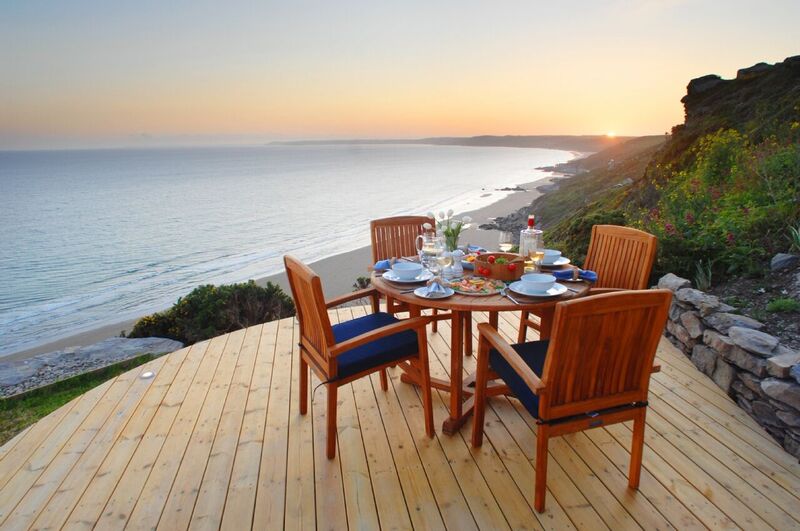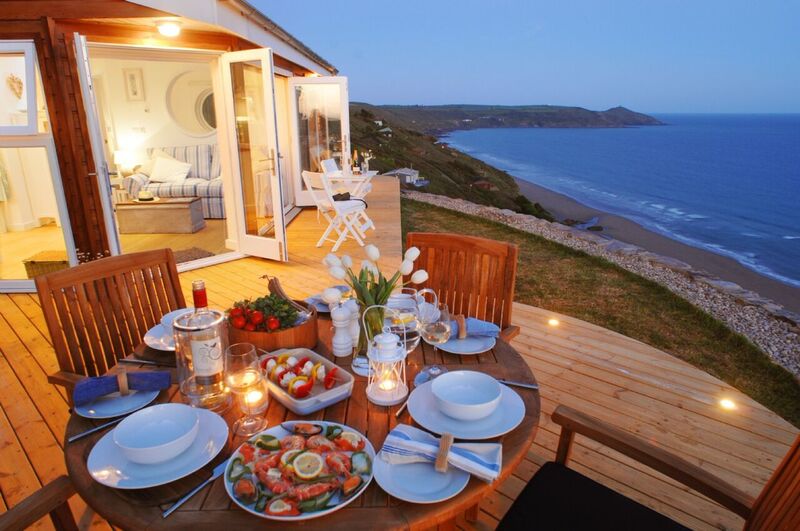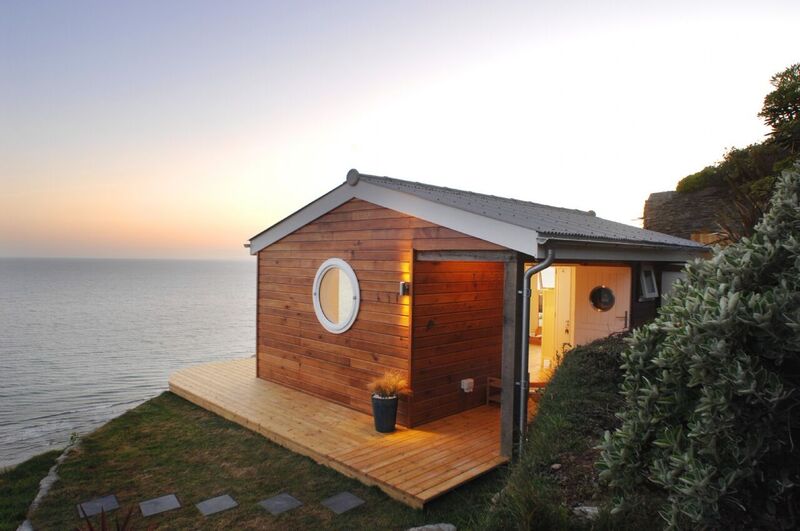 The cottage sits at the edge of the cliff, perched atop a wooden deck that offers spillover space and continuity into the natural surround. The shallow pitched gable roof structure draws on traditional construction and aesthetics, but tidies it up with tight lines, unfussed details and tactile finishes. Exposed woodwork exudes sun-kissed warmth, while porthole windows – indoors and outdoors – create a distinctly nautical vibe.
The front entrance of this small beach house flows into an open planned living room and kitchen area that are oriented towards the great outdoors, thanks in part to the floor-to-ceiling- openings. These fold back for greater visual effect, pouring in ample natural light and ventilation into the space.
Just like most small beach homes, the interior décor curated by the owners complements it perfectly with beachy palette and motifs.
The bedroom is cozy and drawn out in a similar vein, offering private conversations with the majestic skies and the endless Atlantic.
All of these small beach house pictures will leave you daydreaming for days!