At first look of this home you'd almost think it was a fortress, of course a beautiful one at that. Designed by IDMM Architects, this South Korean home shows what you can really do when you take into account the land you are building your home on. Rather than try to fully landscape, this home has been integrated into the rolling land surrounding it. Sharp architecture peaks through a green lush landscape here, looking so modern in its design.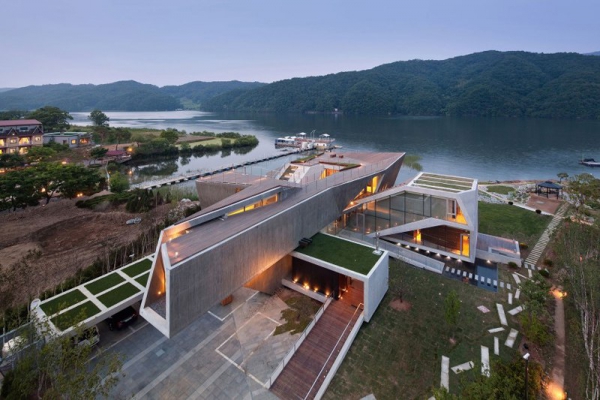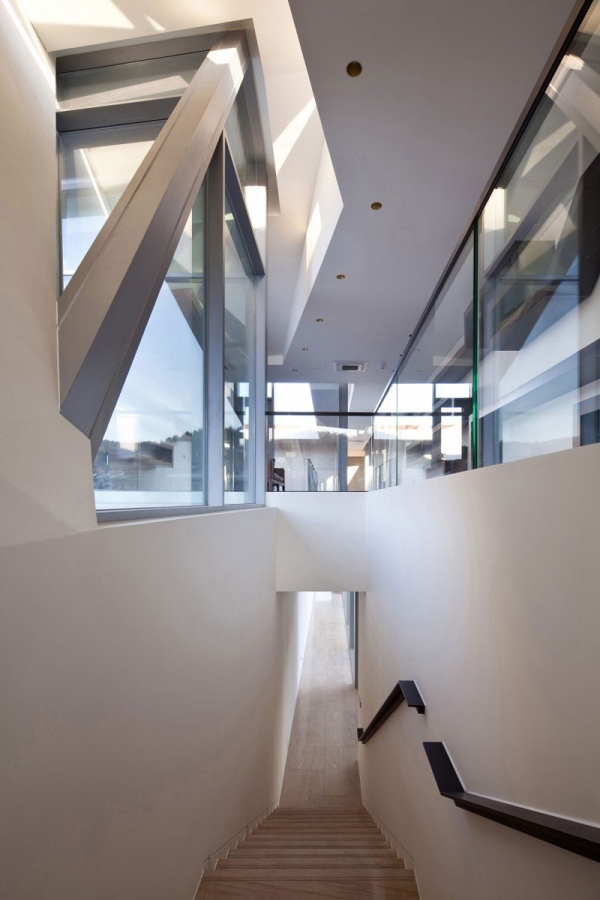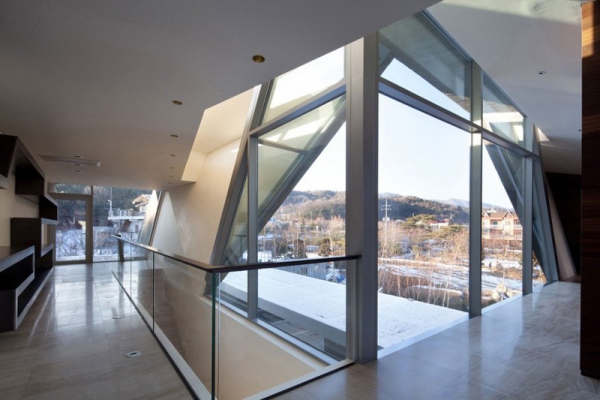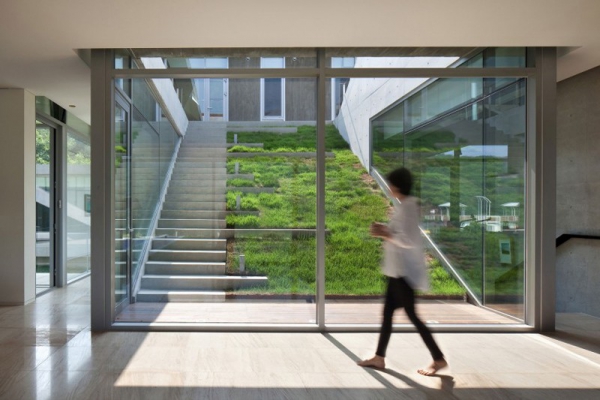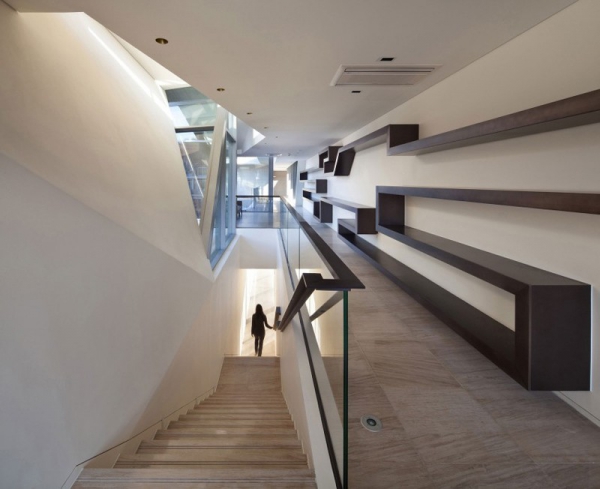 Inside the home, the sharp architecture carries into the interior design. Sleek walls, metal beams, and copious windows make up the look here. The grey scale used here is perfect for the design, exemplifying  the incredibly contemporary architectural design throughout the home.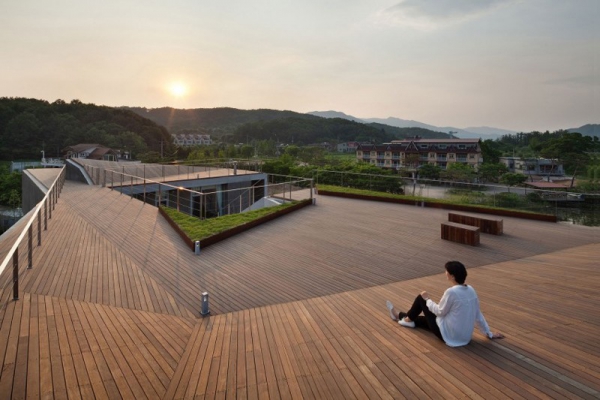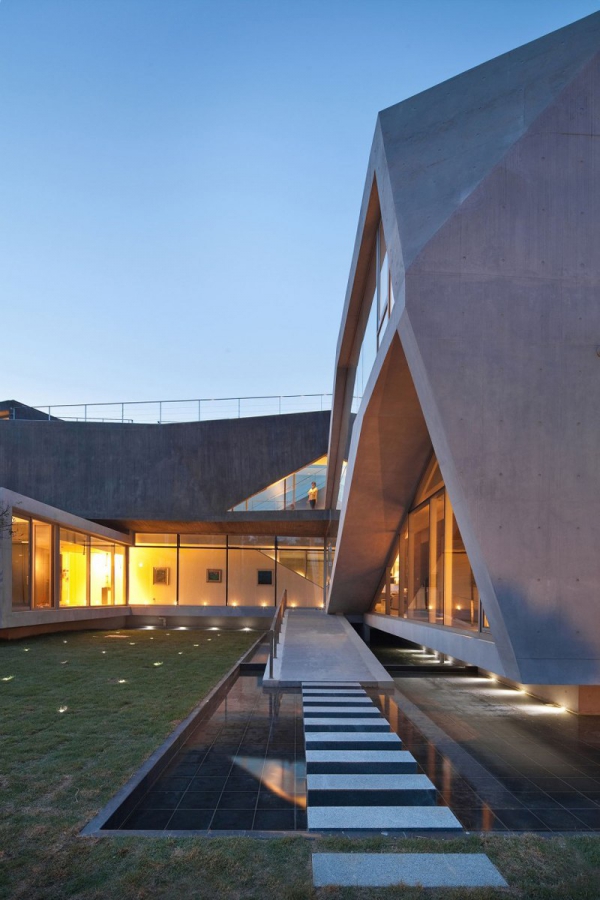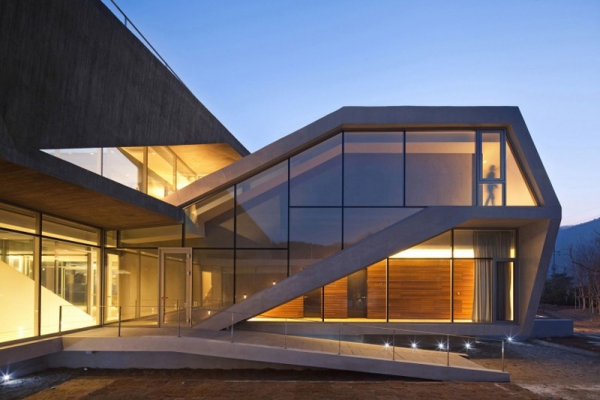 While the sharp architecture of the home is super impressive, we love the additions of leisure here. The pool in the sprawling backyard is luxurious, while garden is perfect for a relaxed day in the sun. Our favorite? The decked roof that covers the whole house. What a place to sit back and enjoy a gorgeous sunset in the summer time. They've even included bits of greenery up there, makes it that much more tranquil!