The Bartucca family are one of the oldest Italian stonemasonry masters. It is this generations-long legacy of venerable craftsmanship that is beautifully displayed through and through in the Scalpellino House, where architecture, structure and décor are dedicated to showcasing the beauty of natural stone in every aspect. The project is developed by the architects at Biasol, Australia, based on the clients' wish to have a modern family home celebrating contemporary life but most of all, their family heritage.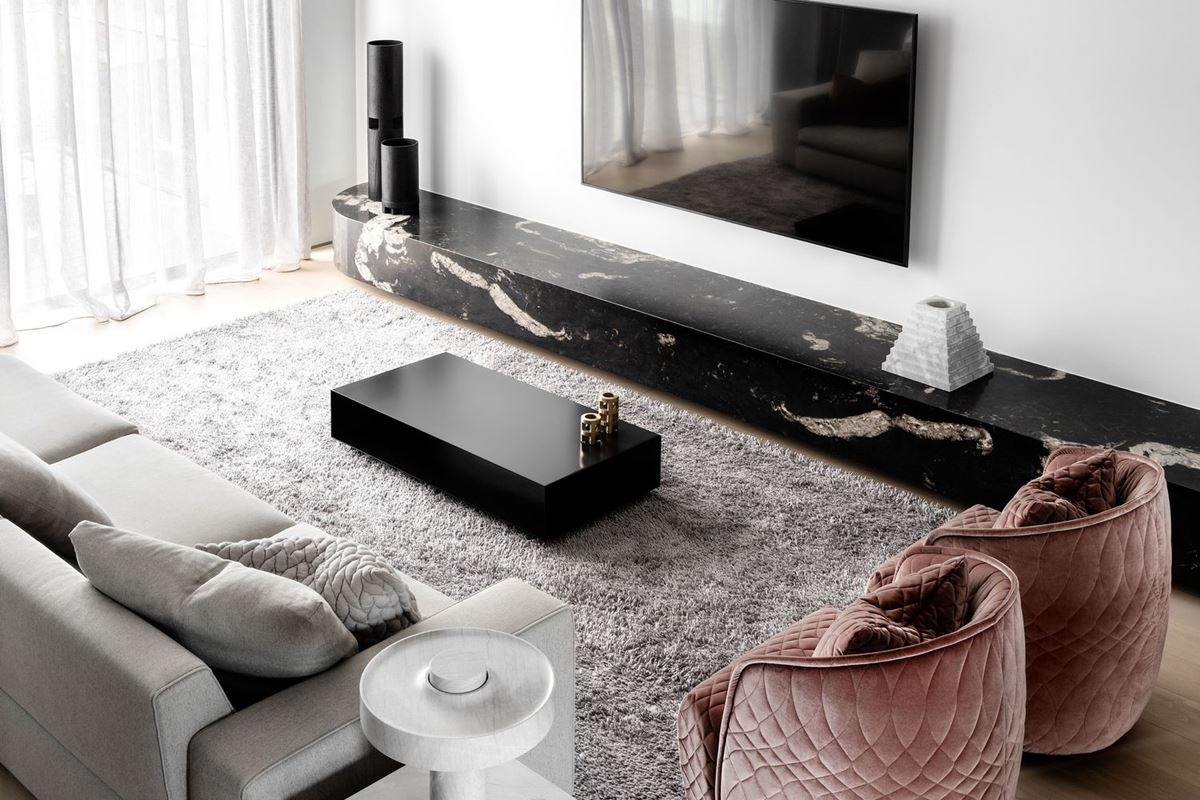 The house provides a generous living area of 280 sqm / 3014 sqft, allowing a seamless integration of the separate areas into one functional but also cozy home environment to enjoy and benefit from. But it is not so much the architectural layout that the designers have focused on. Embracing the challenge of the stonemasonry craft in "shaping rough pieces of rock into precise geometric shapes", it is stone in its unique natural beauty of shape, texture and color that they have made into the centerpiece of their project.
Bluestone is used for cladding large areas of the building's exterior, but it is also generously featured in the interior, contributing to the flowing integration of spaces. Honed bluestone clads the walls of the entrance hall and the spine wall of the staircase connecting all levels of the house. Located on level one, the kitchen, dining and living areas feature the dramatic beauty of Cosmic Gold granite with its exaggerated gold markings, highlighted by black joinery. Looking exquisite under this stone cladding, structural elements extend through the length of the dining and living rooms providing storage and display spaces.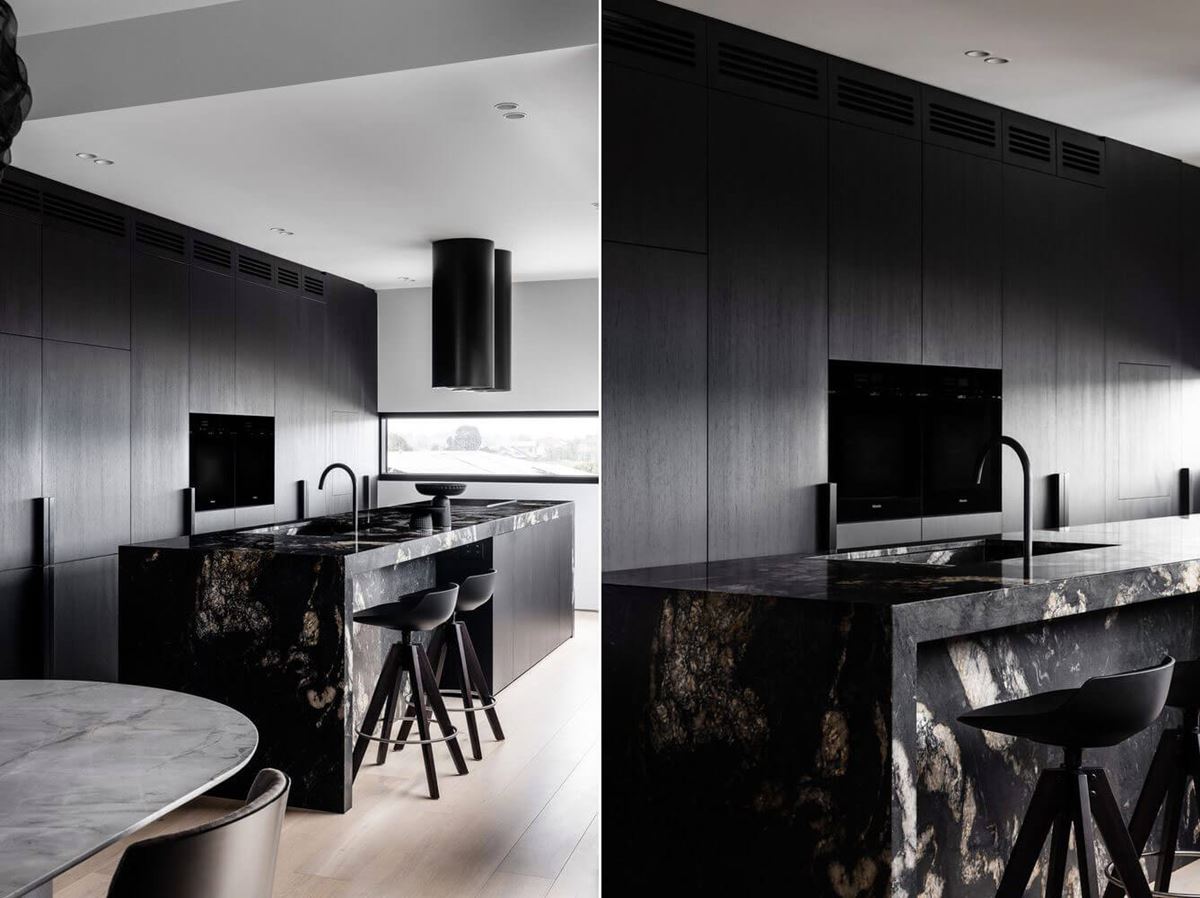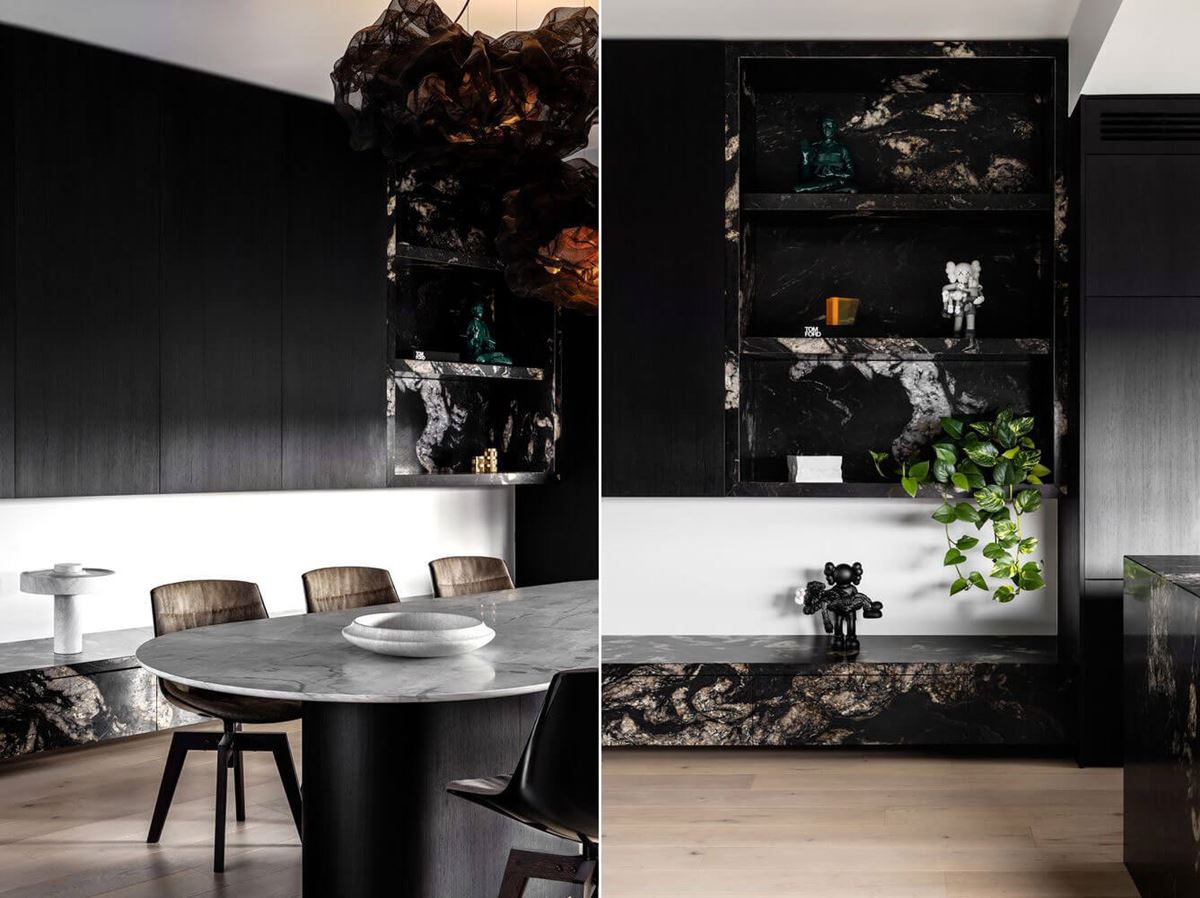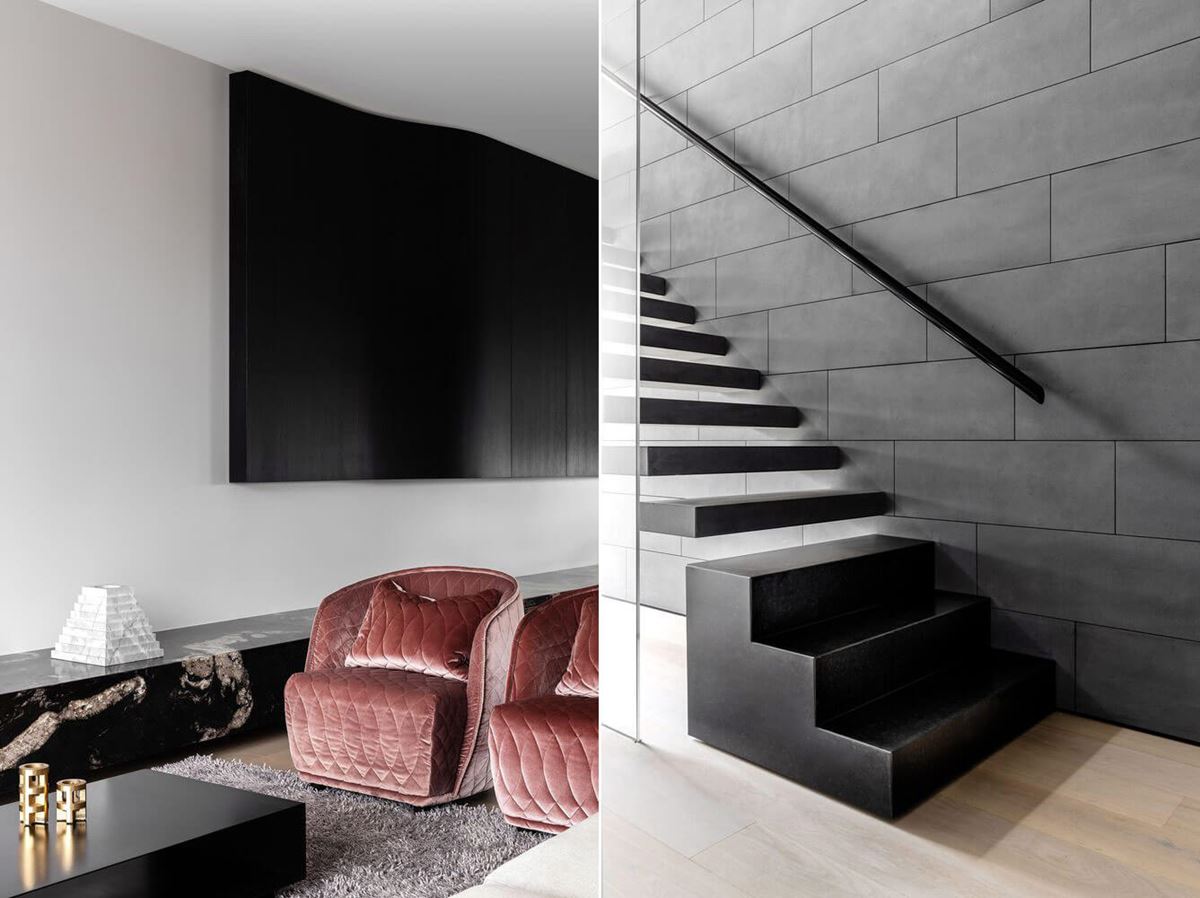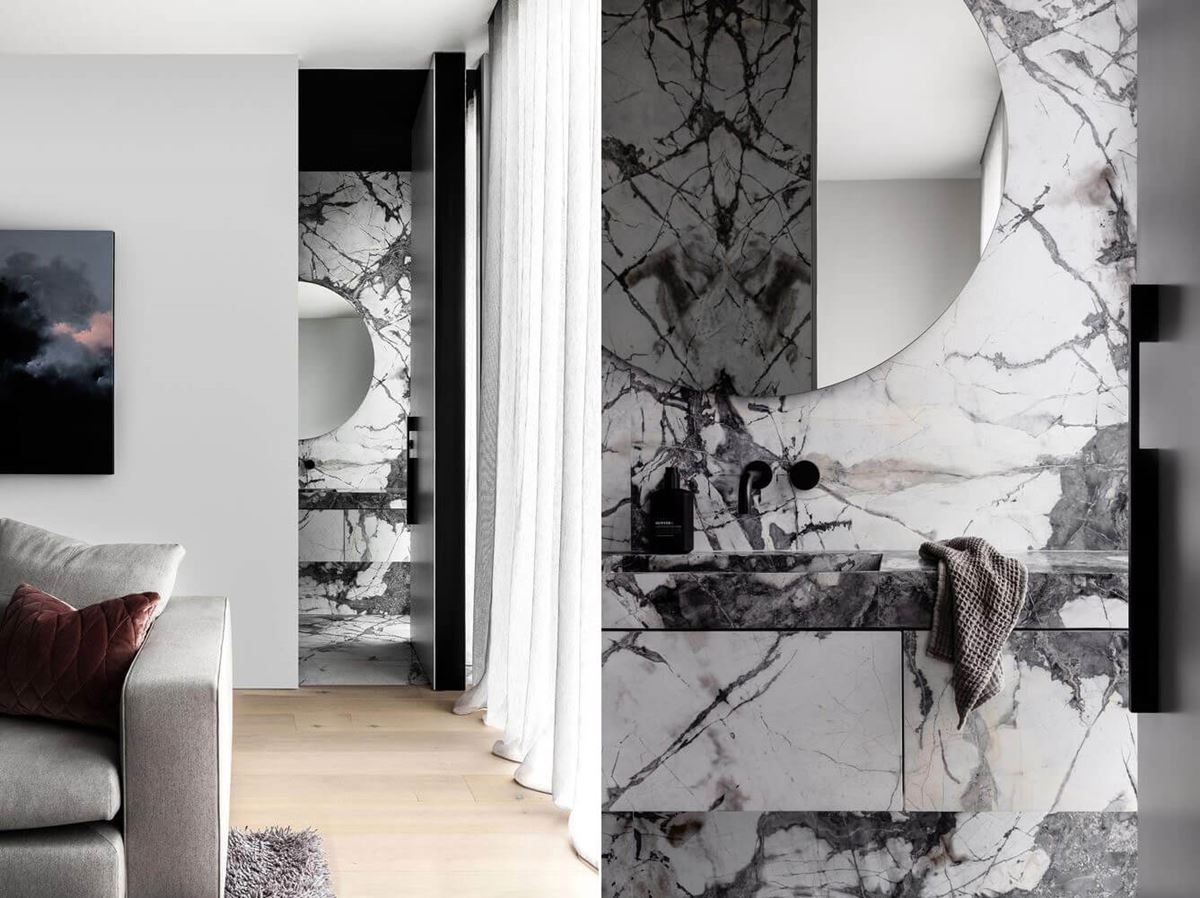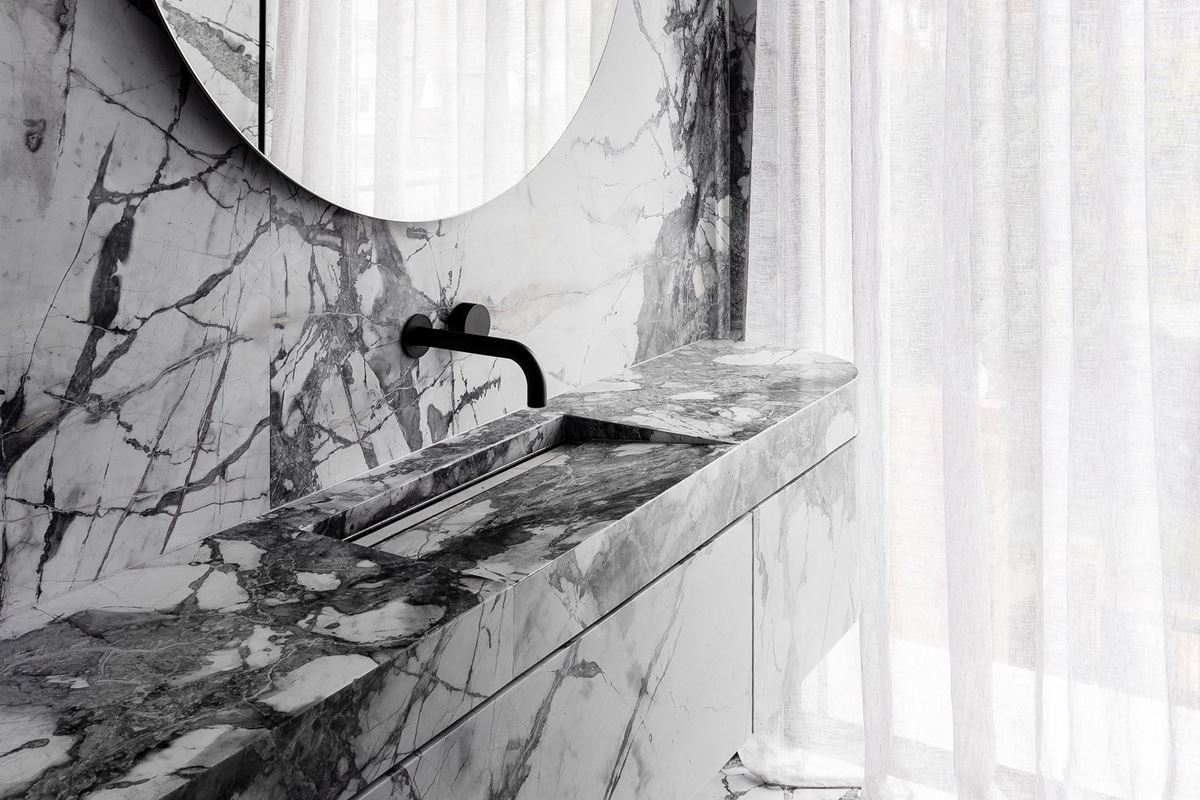 Marble envelopes the bathrooms, floors, walls and vanities, with cool grey Elba stone shades featured in the ground-floor bathrooms, while the graphic grey and white Concordia patterns adorn the powder room on level one. The entire interior is designed and crafted to achieve a dramatic effect of grandeur.
To soften the "cold" stone-cladded environment, furniture items come upholstered in bright colors and luxurious textures and plush fabrics. Decoration features sculptures, modern artifacts and objects from the Artedomus' New Volumes collection.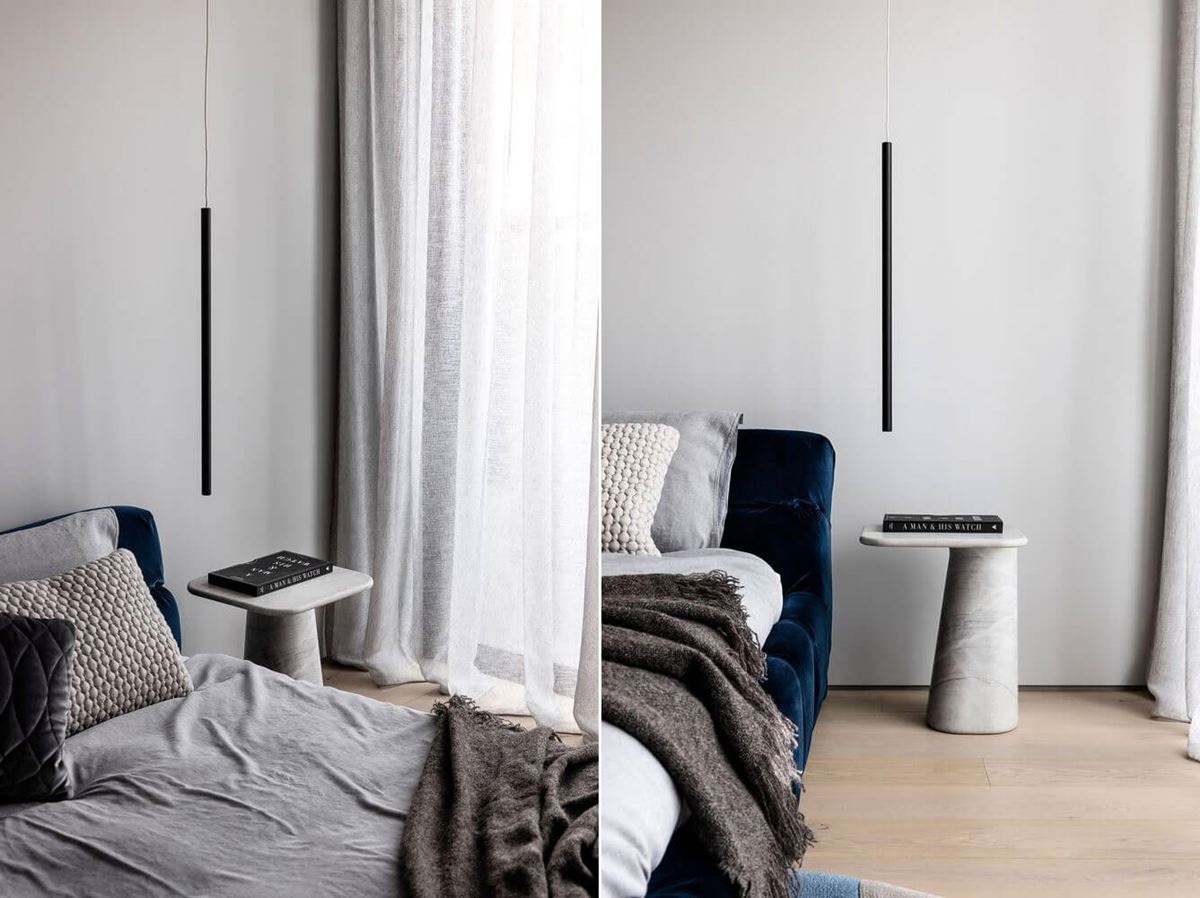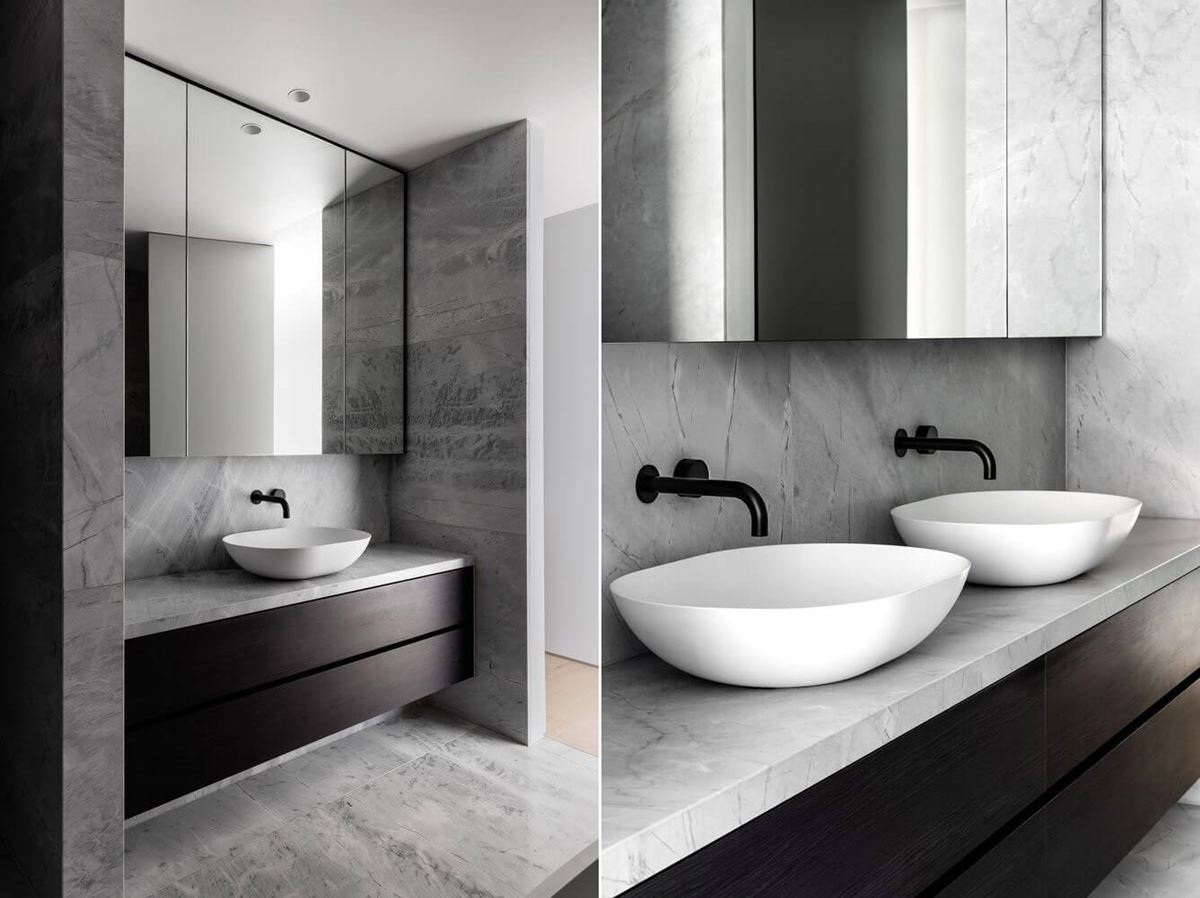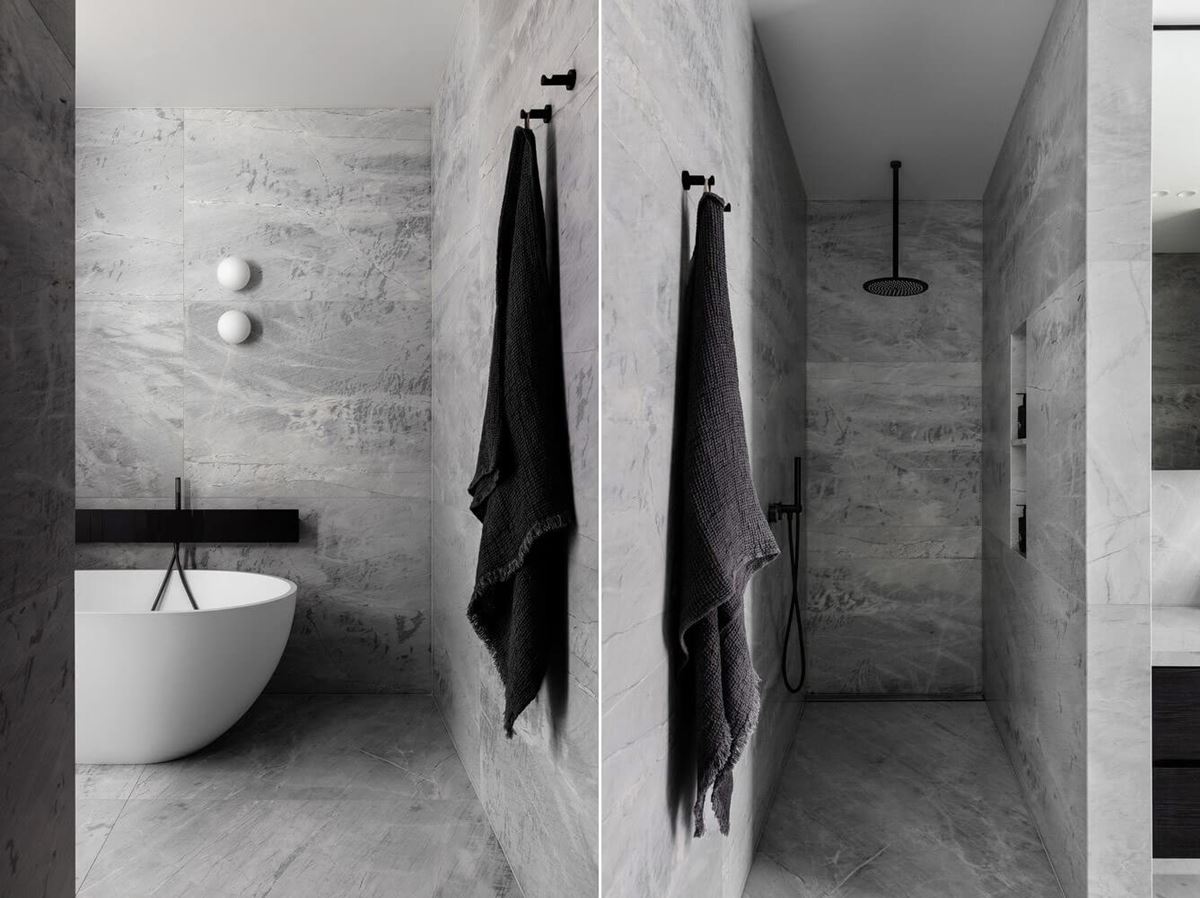 Photography: Timothy Kaye