You can never go wrong with a little touch of vintage flair. From floral patterns to paisley textures, the rustic charm of this quaint home does a great job of remaining as timeless as it is classy. This home, located in Begur, Spain, was originally designed by its owner Tara Flanagan, but has recently been restored by interior designer, Josep Curanta.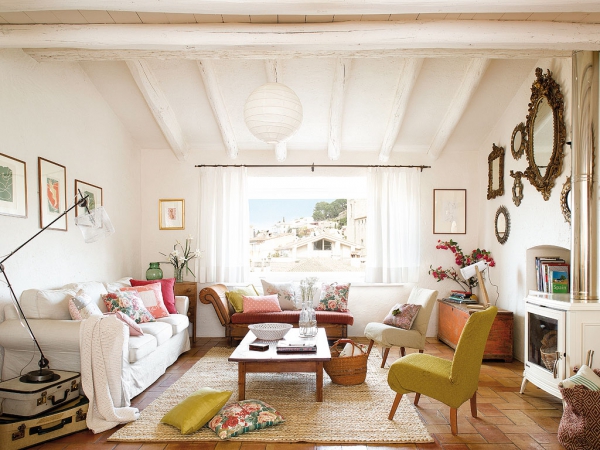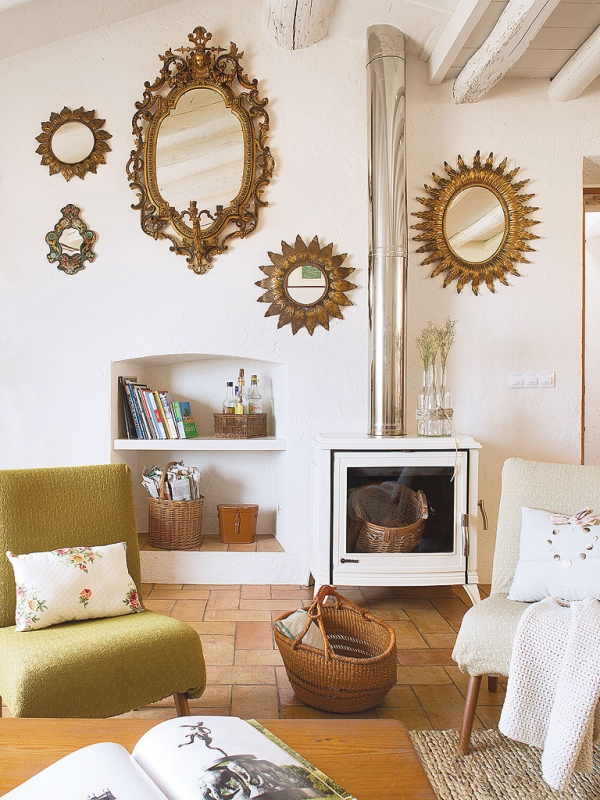 The white walls set the tone for the rustic charm to work its magic. The ceilings reveal their beams but are painted to blend in with the walls seamlessly. The dining room area is kept simple with a country-styled dining room set that is brought to life with soft and romantic colors.
The living room features an array of classic mirrors that are reminiscent of royalty from years past. The soft, feminine touch of green adds to the nurturing atmosphere of this rustic charm residence.
The aged furniture and décor items throughout the home really bring a warm and balancing feeling with earth tones and beautifully designed floral pillows. The bathroom is a complete dream with its big basin tub that gives us a taste of the olden days.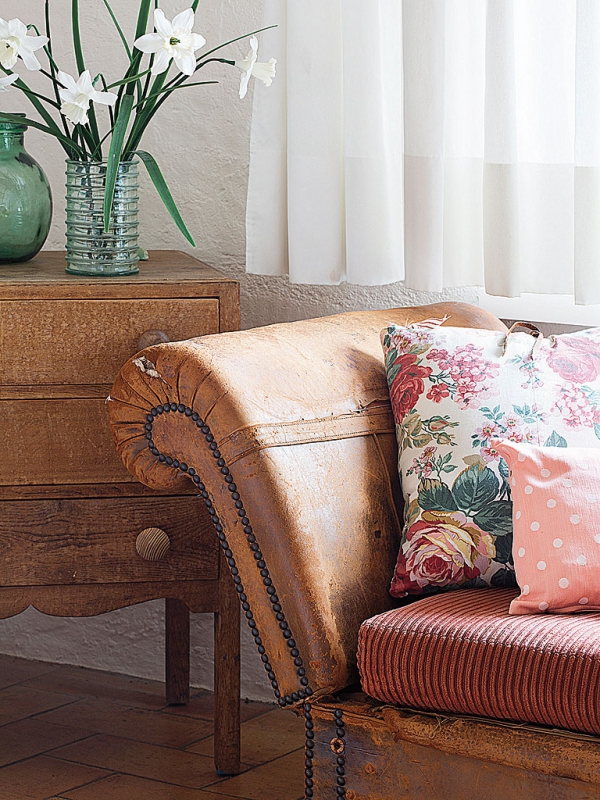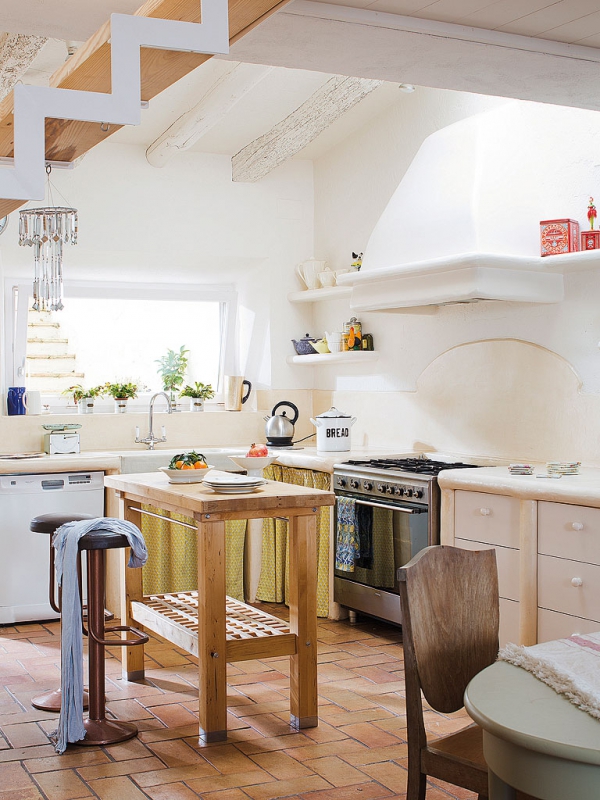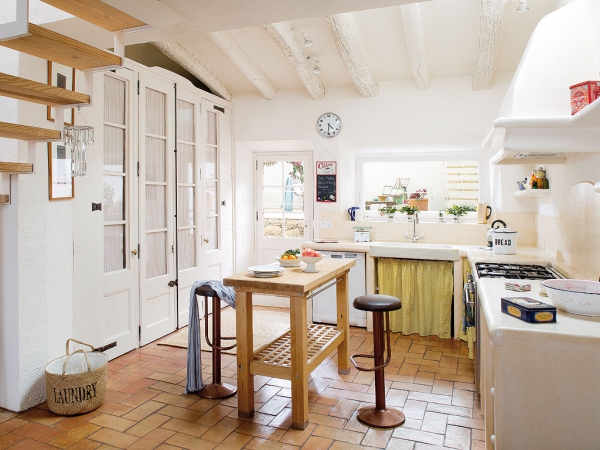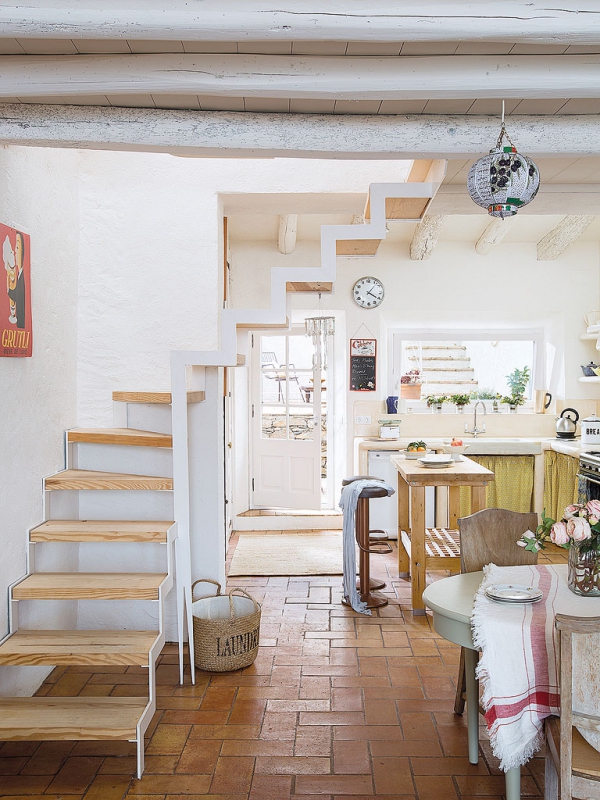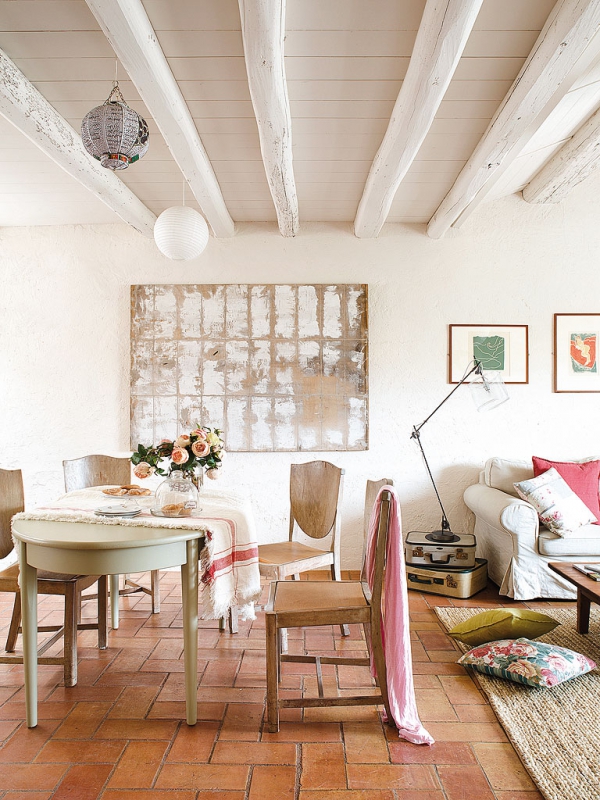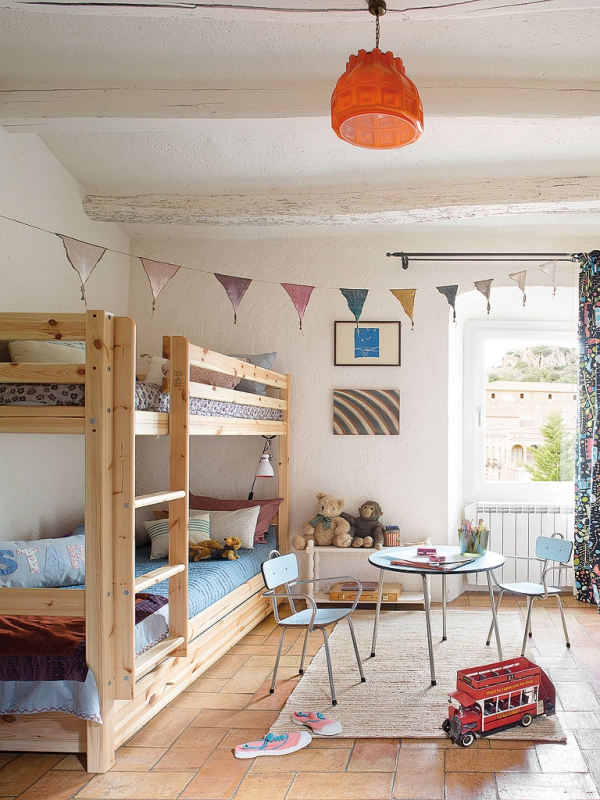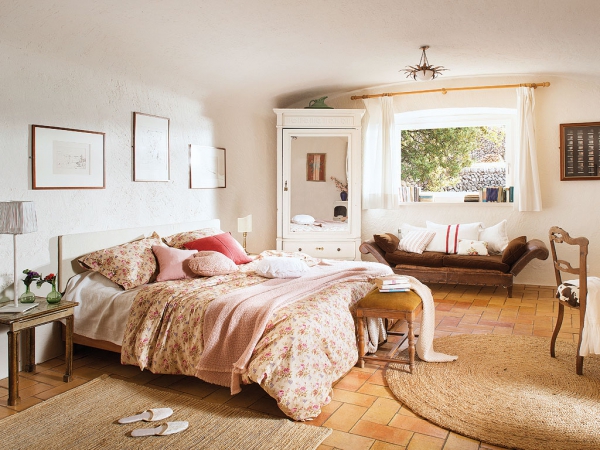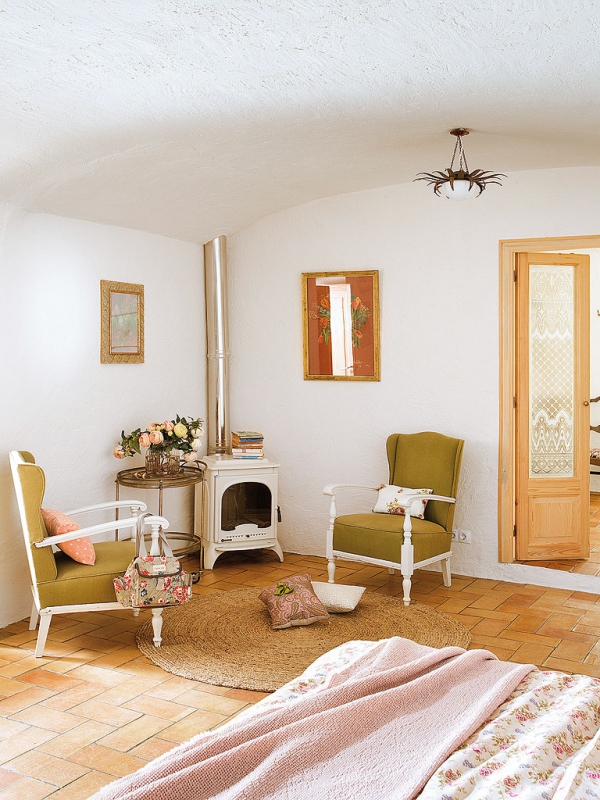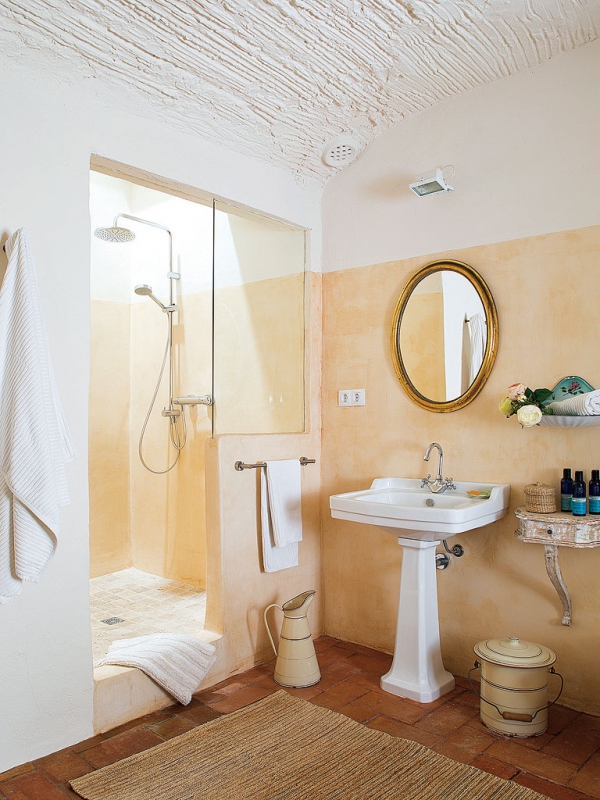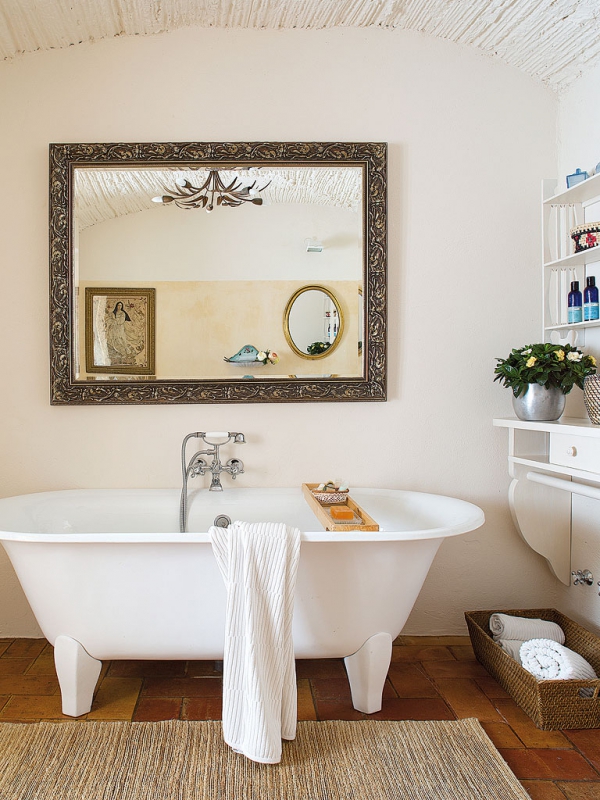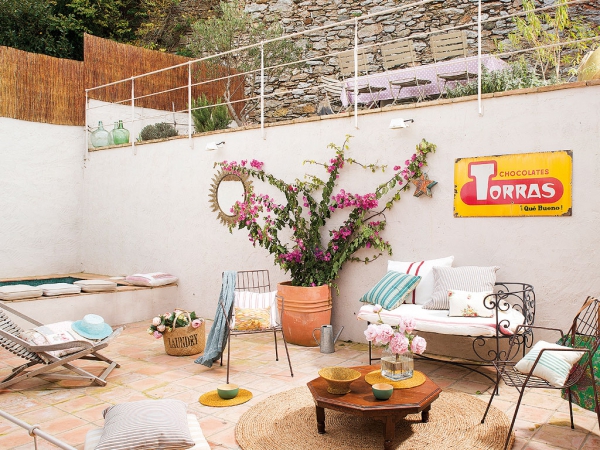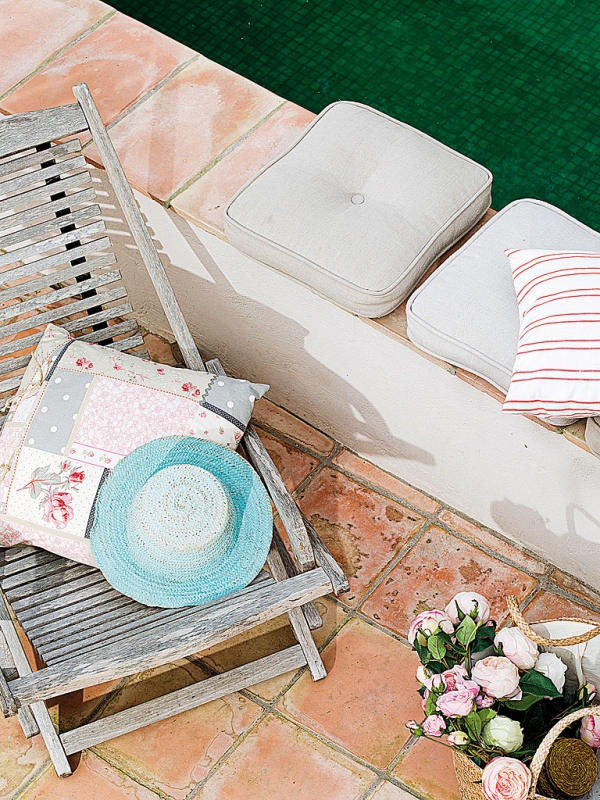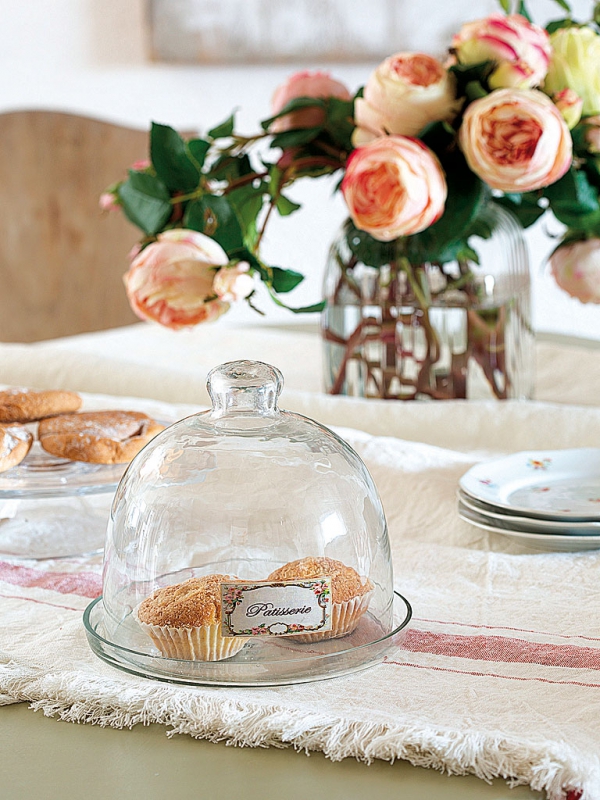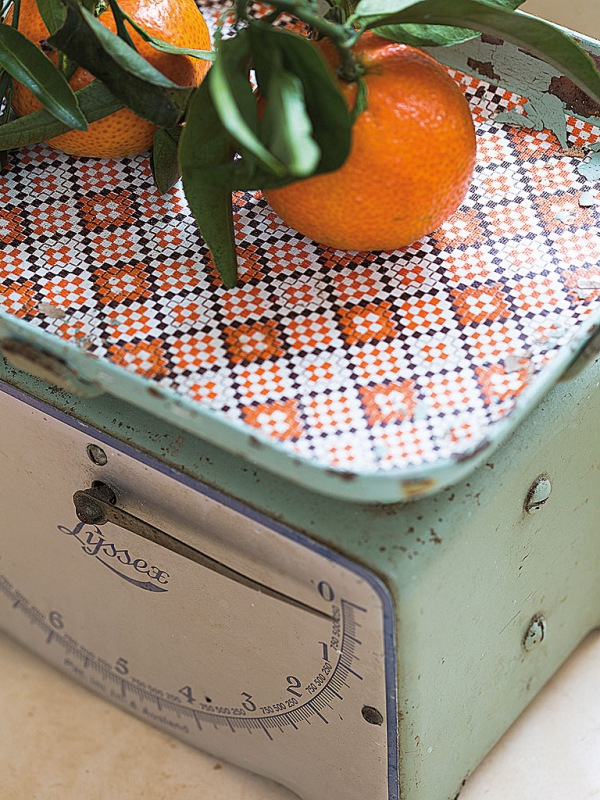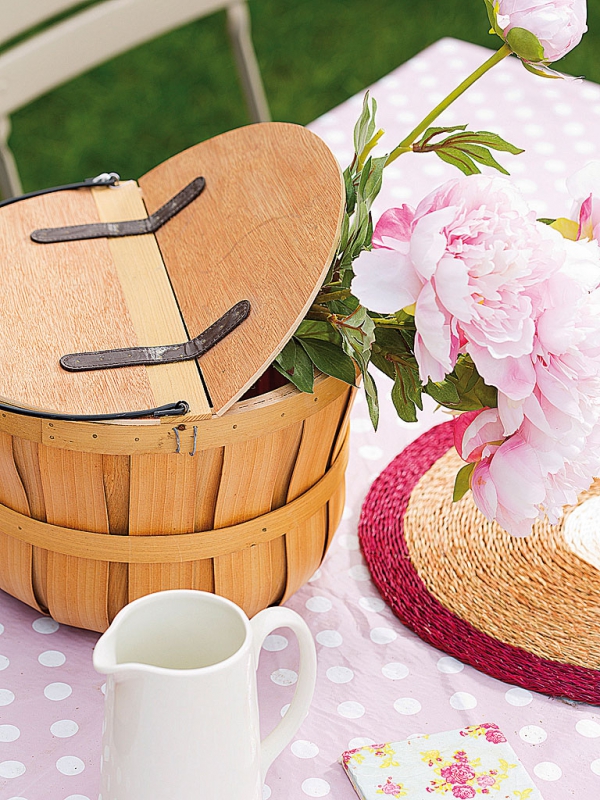 For the retro lovers out there, this home brings a rustic charm that you just can't resist. From the classic mirrors, bright double lounge deck, and zigzag angled stairways, you will always feel right at home.
Images found here