In active dialogue with its surroundings, the Big Timber Ranch in Montana draws on its physical context for aesthetic inspiration and intent. Located on the banks of Big Timber, this riverside ranch house is a singular habitat on 2,000 acres of unspoilt natural beauty. The 3,800 square feet residence has been designed by Hughes Umbanhowar Architects and realigns a vernacular palette to reflect contemporary lifestyle and sensibilities.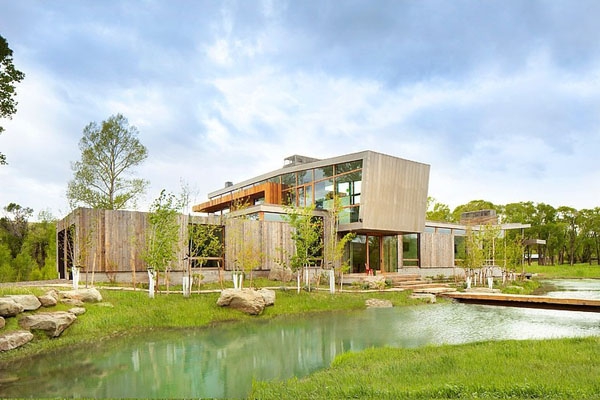 This riverside ranch house is located in a natural clearing near spring-fed ponds, providing water features even when the river dries up during drought. Accommodating the movements of the river through the seasons the house is elevated by 30 inches, sitting comfortably on a porous plinth- its floors floating well above the flood line.
The residence is conceived as two interlocking glazed volumes that create a synergy between the diversity of materials, textures and colors presented by the natural habitat. The cool touch of metal adds a distinctly modern vibe to organic overtones of wood and stone. Extensive glazing, locally quarried limestone, timber and stone features as well as an open, transparent layout help weave the spaces into its surrounds. The warmth of its interior is therefore interlaced with the expanse and experience of the rocky Montana landscape.
A concrete flue floats gracefully over the fireplace, extending across both levels to create a centering element in the design scheme. It is complemented by an array of carefully considered surfaces and visual treatments that make this riverside ranch house an absolute delight.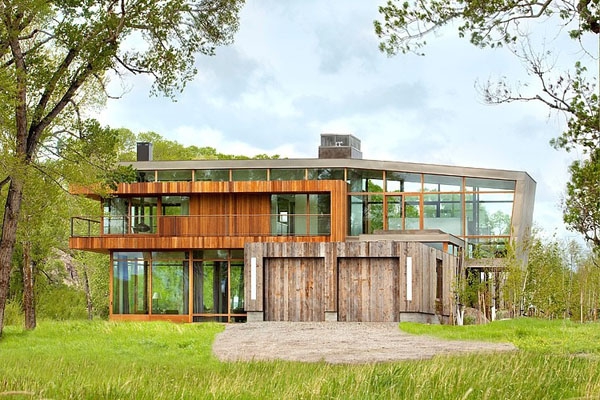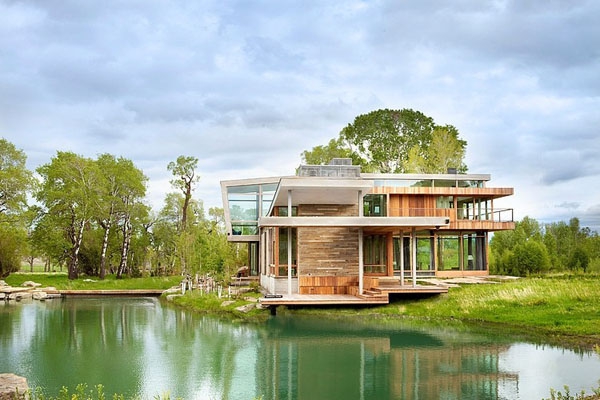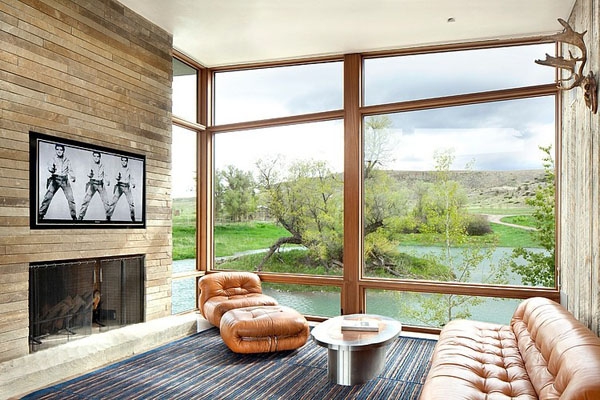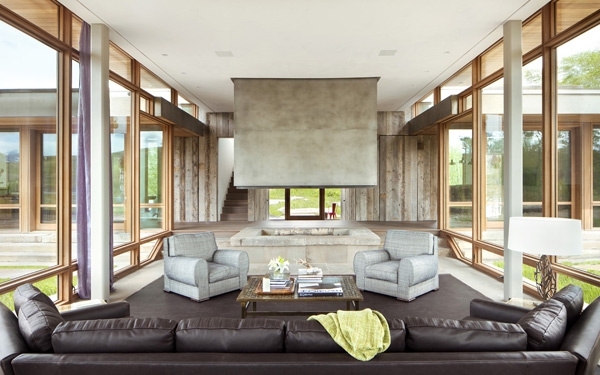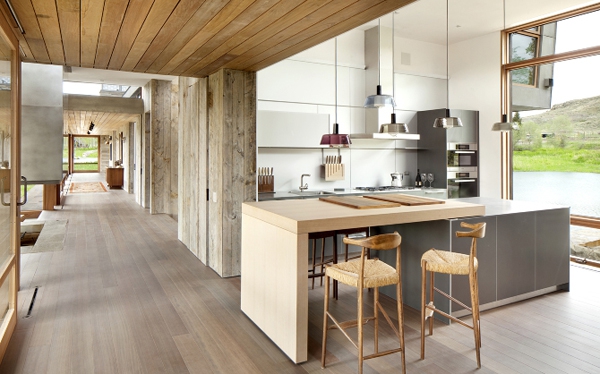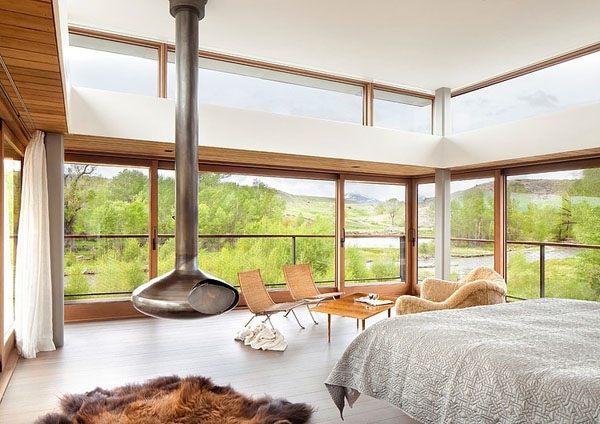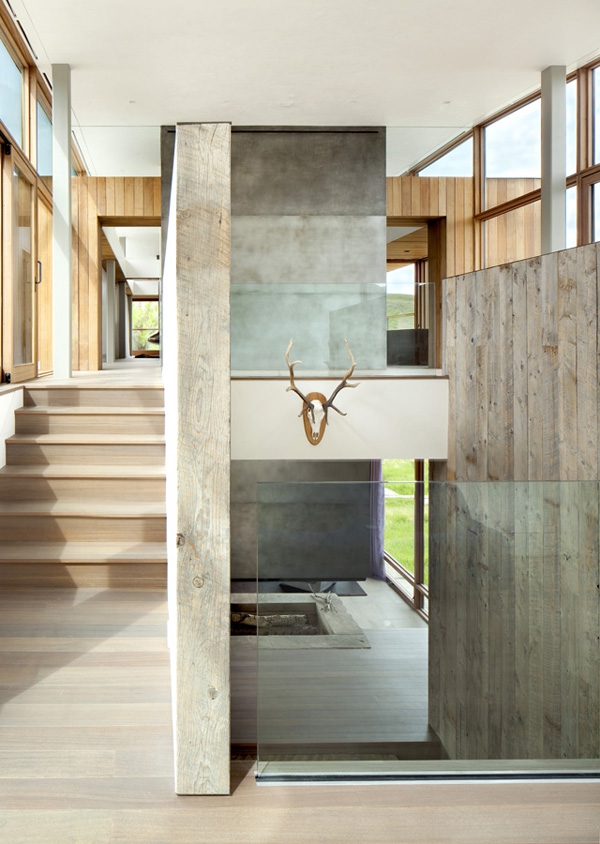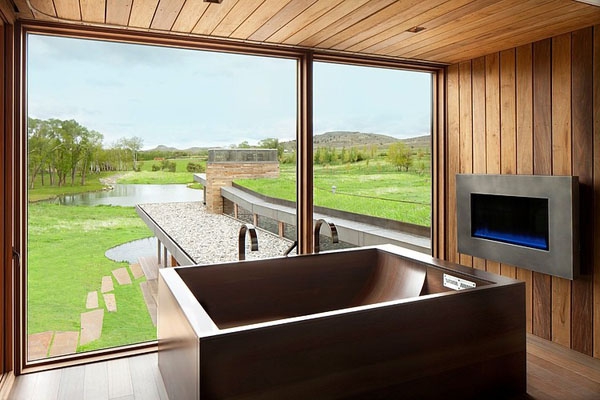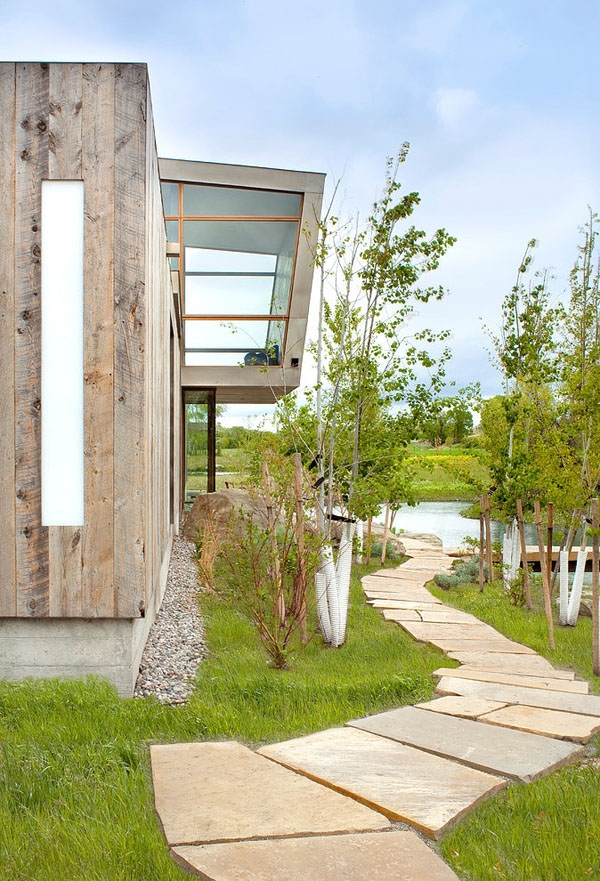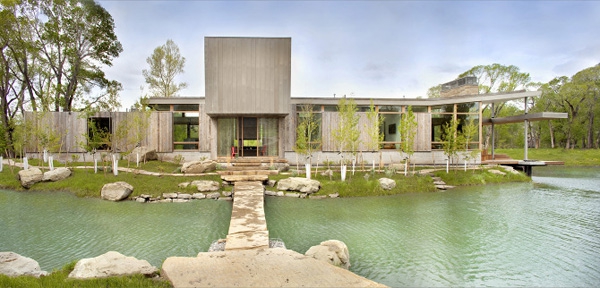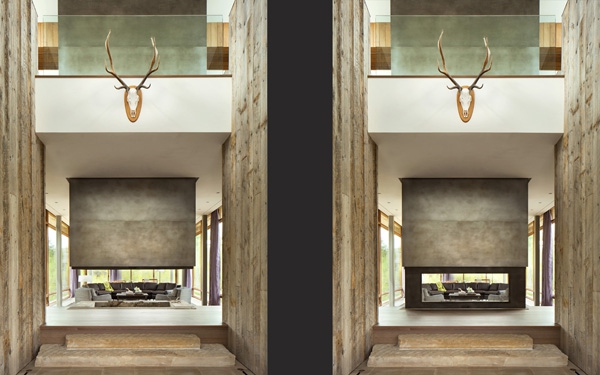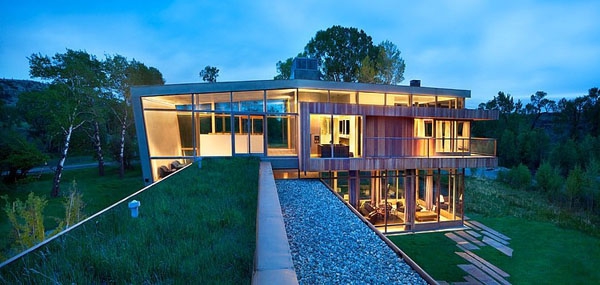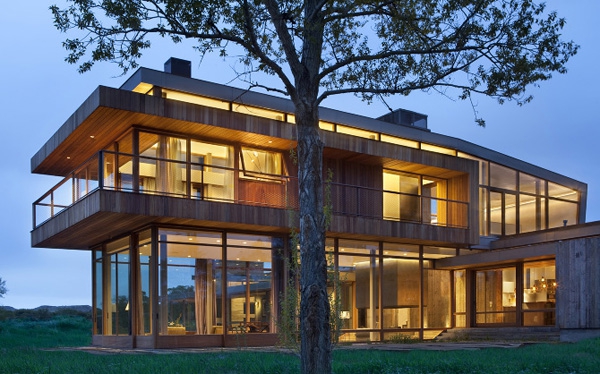 Photos: Gibeon Photography