Looking to incorporate Mother Nature into your home? Let Linda McDougald Design and Postcard from Paris give you some great tips with their riverside house design! Located in Greenville, South Carolina in the United States, this home is so striking that it landed a feature in an issue of At Home in 2011. Judging by the design of this home, we can definitely see why!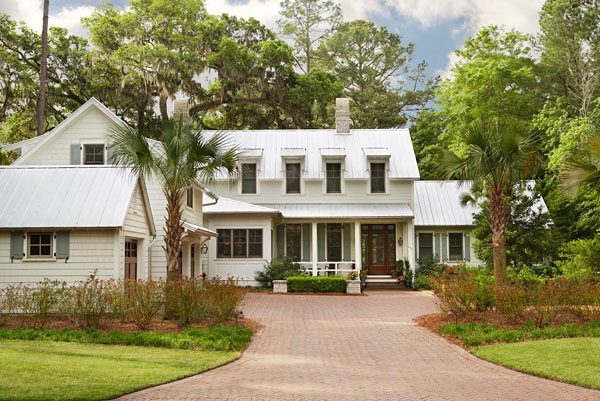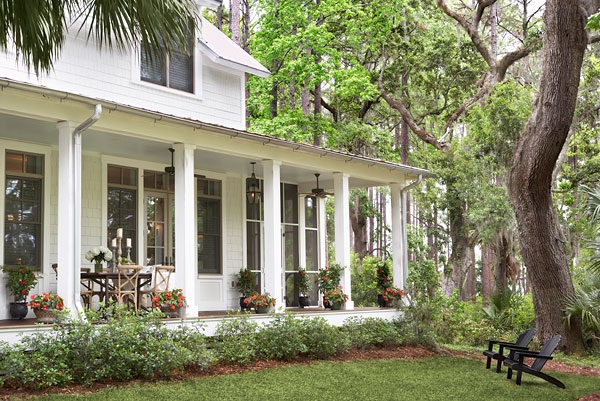 Surrounded by breath-taking scenery of tall, strong, and blossoming trees, this riverside house already leaves a lasting impression before even walking in! Lining the way to the entrance are beautifully potted plants that add a gorgeous pop of red color to jumpstart the excitement waiting on the other side of the door. Throughout the home, the designers make sure that we are greeted with both contemporary and rustic styles that change in flow as you make your way through each room.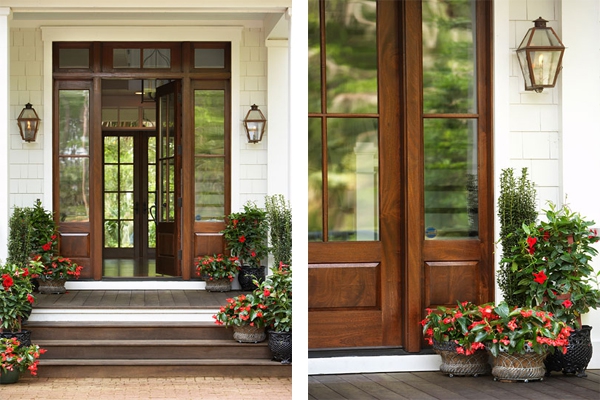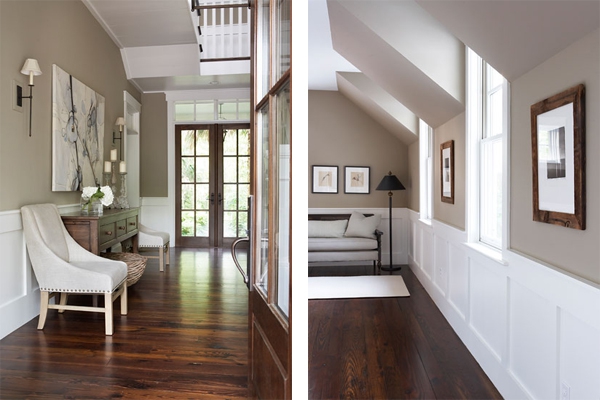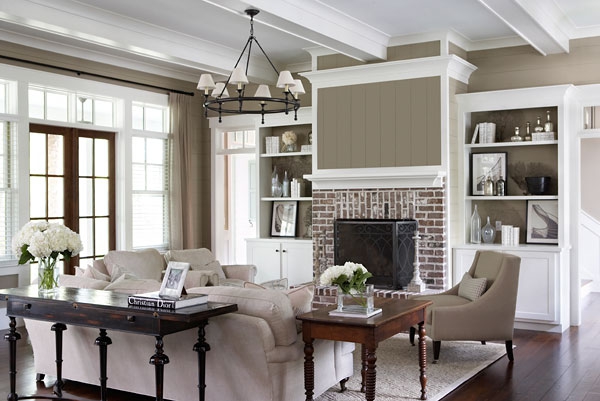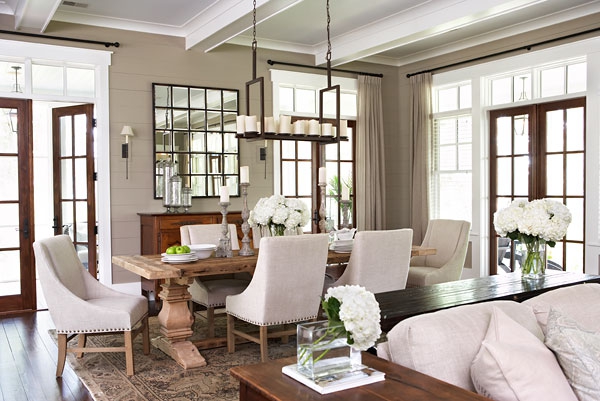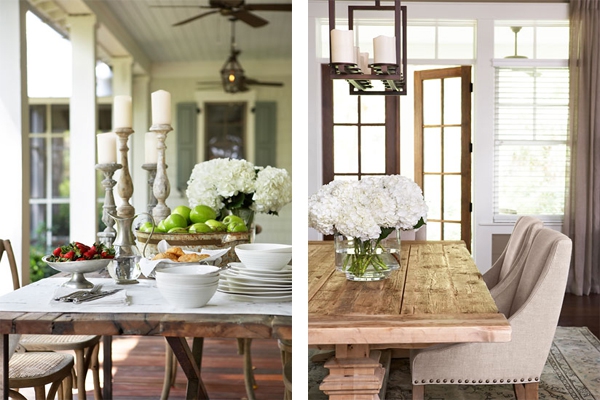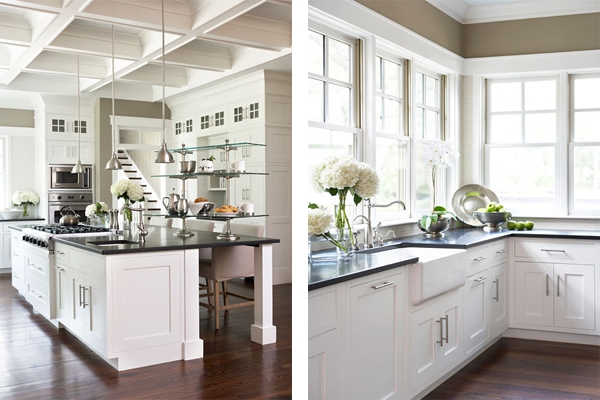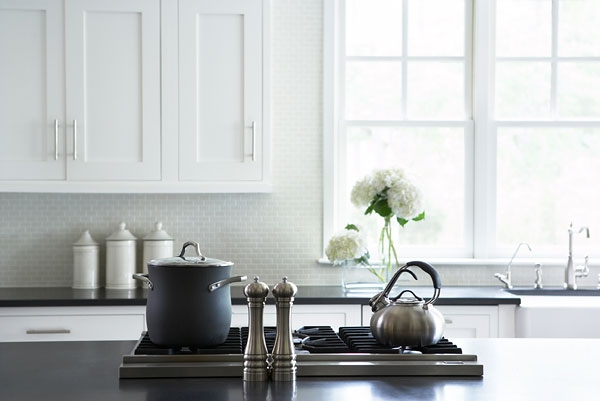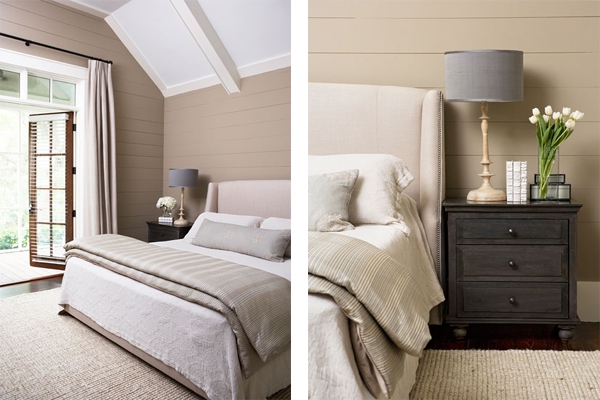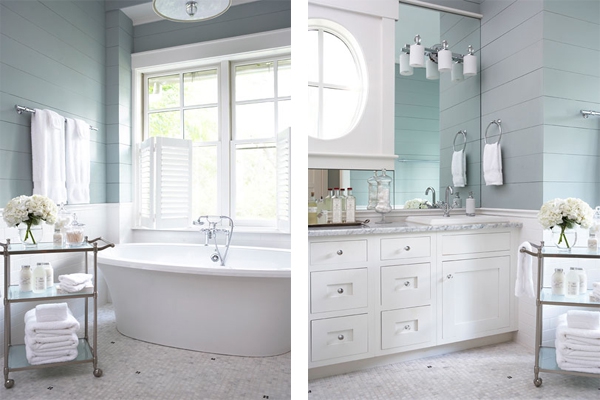 In the living room area, the calming effect of grays and browns inspired by the focal point of the brick fireplace encourage you to take a load off. In the dining room, more earth-tone colors are added along with aged furniture and an abundance of candles. Instead of the traditional chandeliers, the designer team decided to go with a more rural feel and add a series of candles for a more intimate setting. How creative! The same concept was applied to the bedroom. In the bathroom, the use of mostly white serves to open up and lengthen the size of the bathroom to complement the beautiful basin tub. Did you notice the hint of flowers added in almost every room of this riverside house? What a clever way to bring the nature of outside to the inside!
Whether you are a lover of nature or just love the tranquility of a countryside area, let the innovative minds of Linda McDougald and her teams broaden your perspective of interior designing!
Photos by Rachael Boling