The old and the new are articulated into a stunningly contemporary interpretation of space and function in this creative design by interior designer and architect Rotem Guy. Located in Moshav, Israel, the house was built in 1951 for an immigrant family from Libya, expanding and evolving over time to respond to the disparate growth in family size and demands. These disjunctive areas are redrawn into a fluid symphony of flair, form and function in the renovated house design.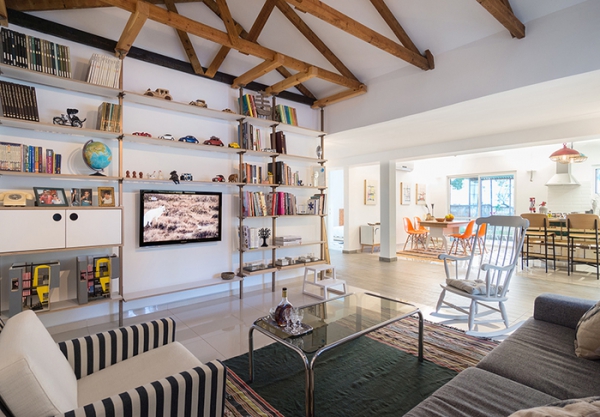 Accommodating the needs and lifestyle of its new occupants – a young couple working as a chef and as a designer- the new design relies on an inherent flexibility and transparency to stay abreast with the evolution at play. Paying homage to the history of the house, elements of the past are revived and celebrated by integrating them into the new renovated house design. Wooden roof beams, exposed walls and brickwork, old bookshelves – all lend rich textures and subtle contrasts to clean, crisp surfaces, bringing a delectable warmth and repose to the space.
A carpet of warm grey tiles segregates the functional programs within the open-planned layout, introducing hints of axial movement and circulation in the house. The strength of this design is in its versatility, enrolling a variety of architectural elements and features to dilute the boundaries between different areas – inside and outside.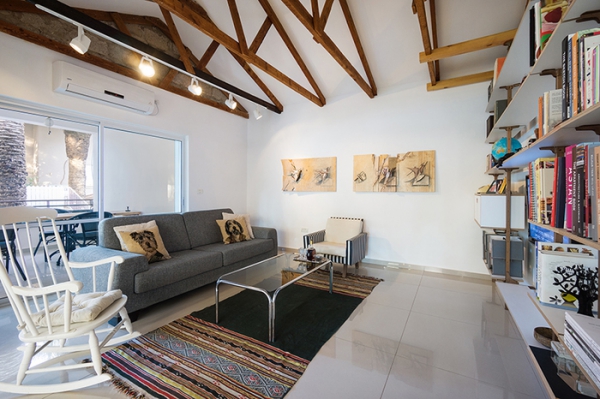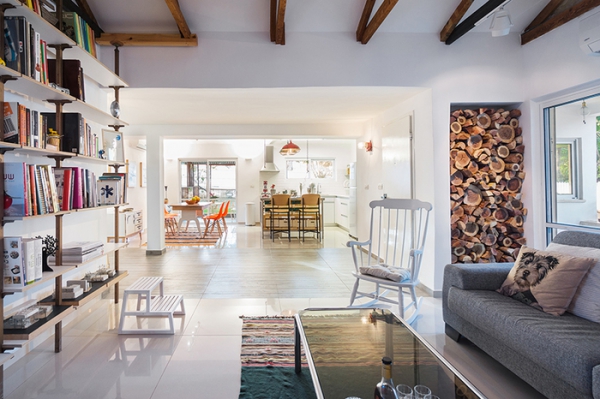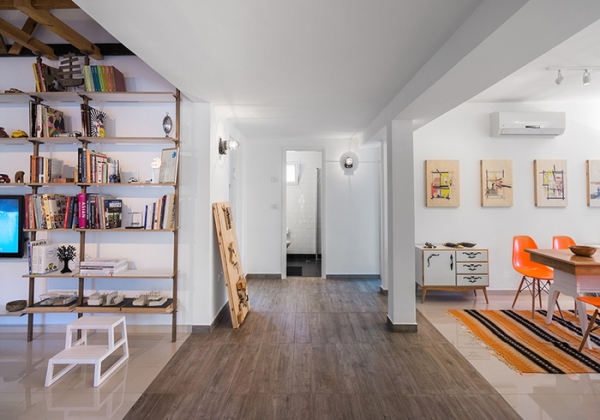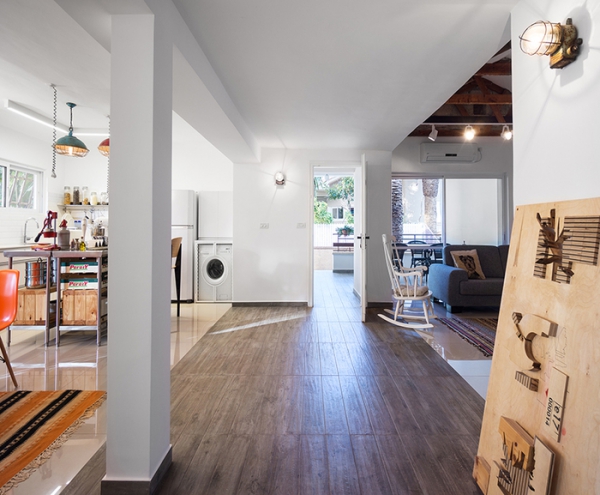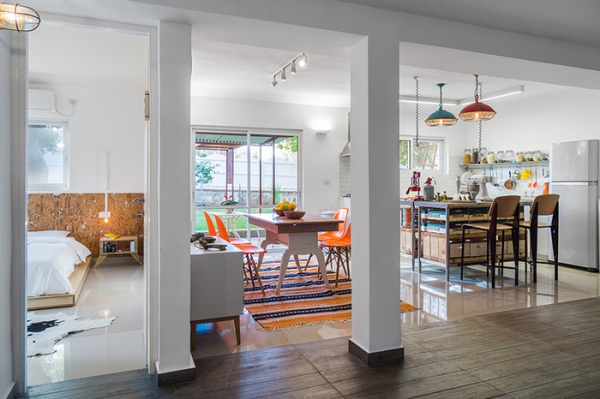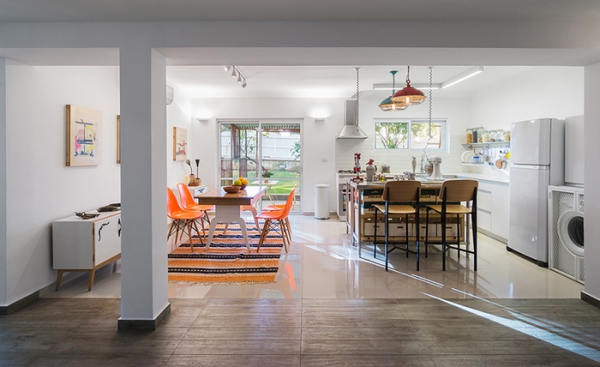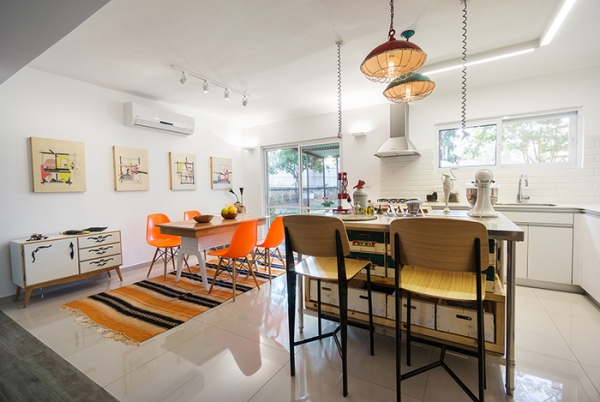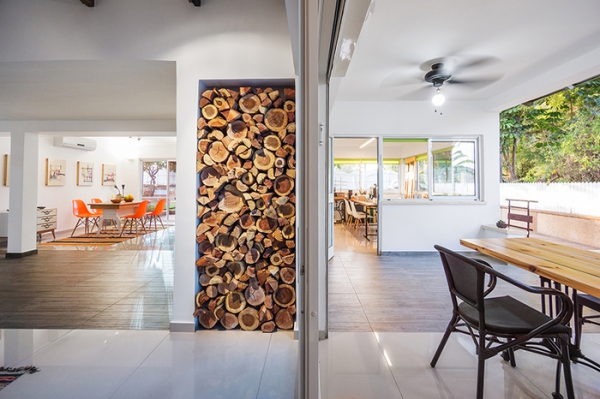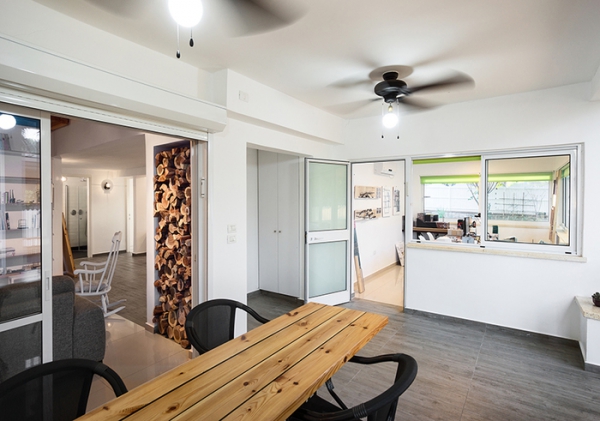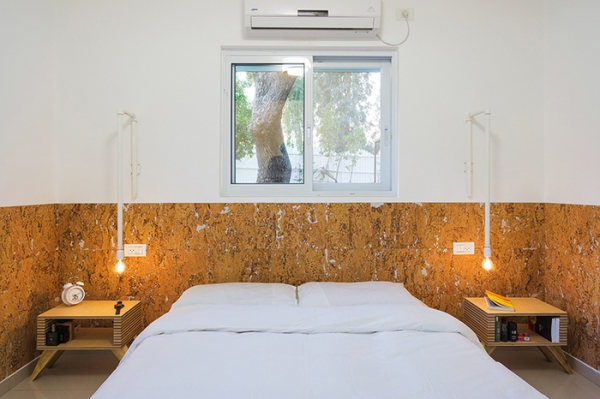 Photography by Peled studios /Yoav Peled