Embodying a silence typical of Scandinavian landscapes and architecture, this remodeled vintage barn house introduces cozy home living to new dimensions and dialogues. Adapted over a period of two years, the renovated barn house stands in the lap of nature, bathed in beautiful landscapes and vistas, in Golčův Jeníkov, Czech Republic. Home to its architects Studio OOOOX, this nifty barn packs in a whopper of ambitions and ideas into a neat, compact and crisp design.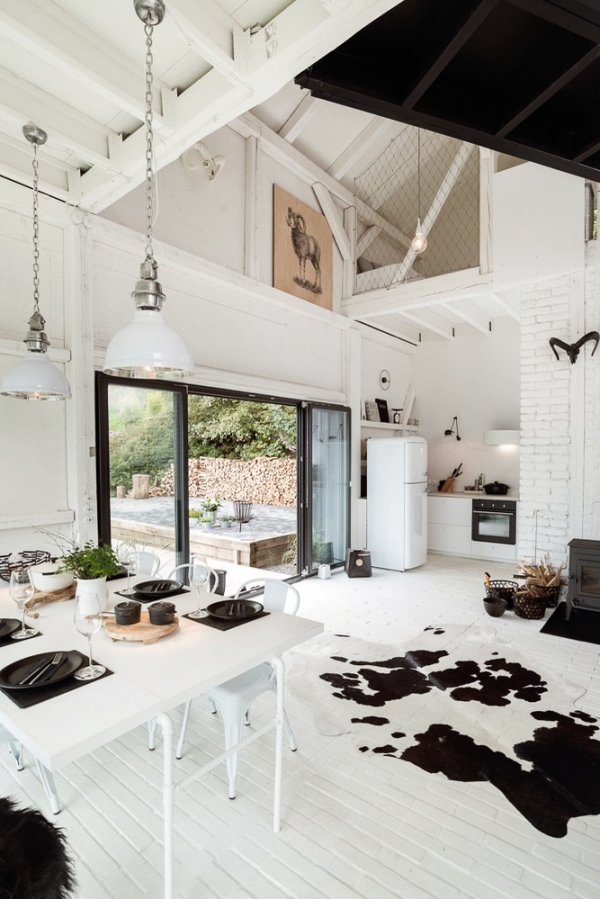 The barn minimizes on frills and formalities by taking on a solemn tone within its surroundings. The sinuous black painted exterior hints at its influences and aesthetic alignments, standing in a stark yet pleasing contrast to its physical context. The interiors however are a playful and stylish medley of black and white, reformatting a Scandinavian design sensibility to vernacular scale, influences and ideas.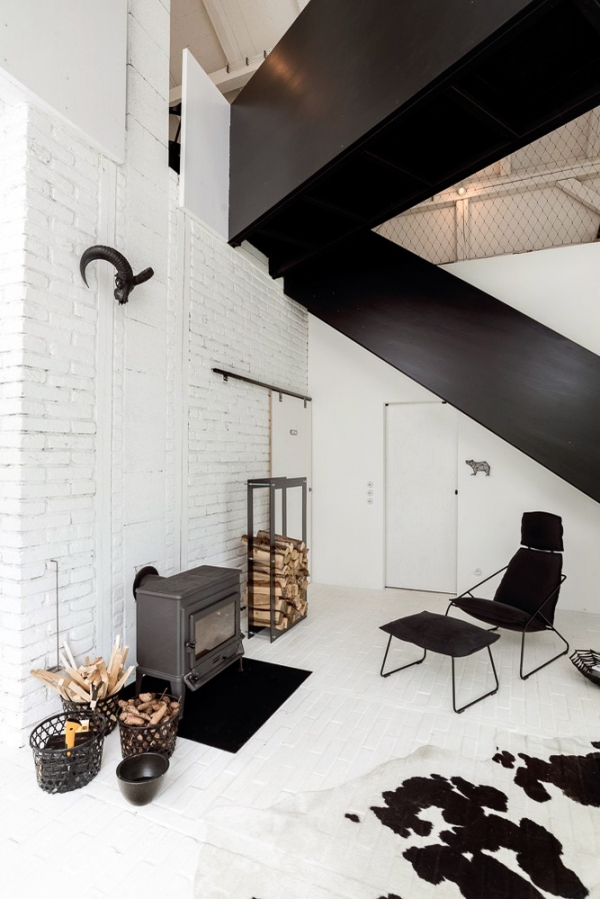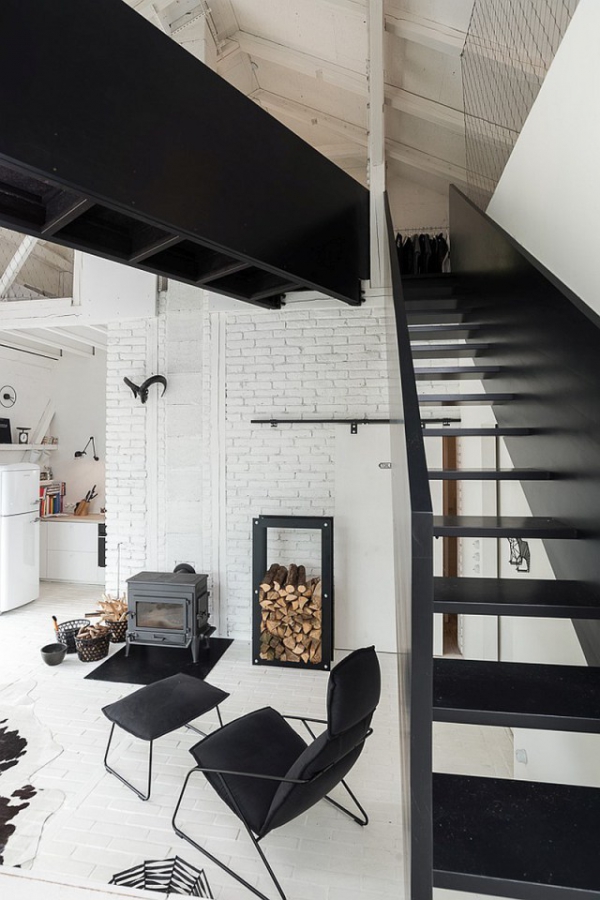 The architects reinforced the walls of this renovated barn house, adding an insulated shell with board and batten siding over the original timber frame. Further, a low level loft introduced into the building volume is kept mostly concealed behind vertical wooden slats while new openings were slotted behind the existing sliding doors. The original essence of the barn is thus preserved even through the lifts and shifts of this smart house transformation.