As this home so beautifully demonstrates, sometimes what a living space needs is a few artfully placed pops of color, as well as interior design styles that perfectly complement each other. A certain charming overall aesthetic is achieved here, thanks in no small part to the proper usage of color. Home design should never feel too stuffy or so elegant that you don't feel able to even sit down comfortably. Coziness and warmth is the ideal feel, for any home – and this space gets it just right in that department.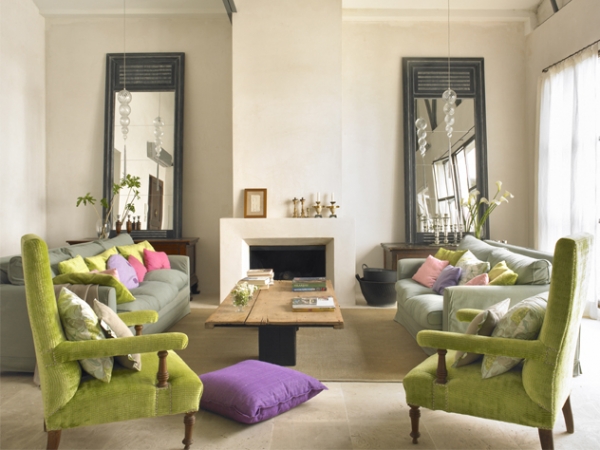 The living space is outfitted with plenty of colorful pillows and chairs, all ranging along the same soft color spectrum – lots of lavenders, pale greens, and light pinks allow for a warm and inviting look. These house decorating ideas, along with the few lovingly-placed vases of pure white flowers and potted plants, imbue the room with a true sense of stylish comfort – one dreams of having cozy nights curled up on these plush couches, or spending hours in the lovely dining nook laughing and talking with friends.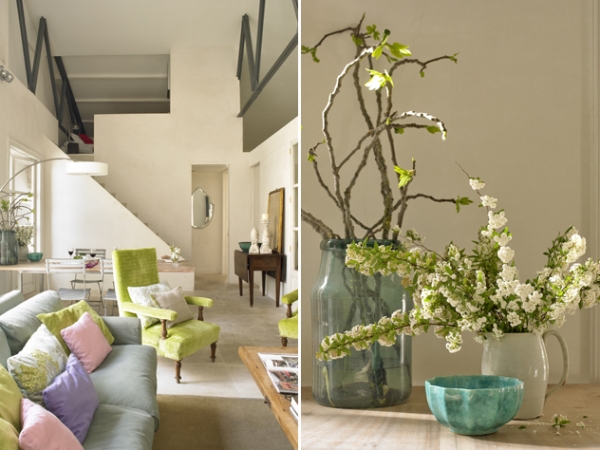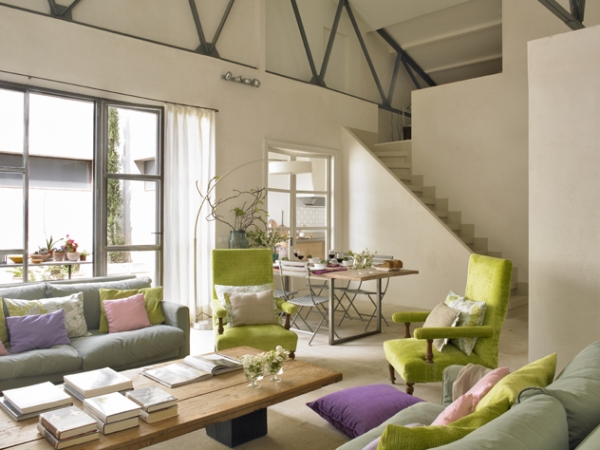 The airy, light-filled kitchen is another well-designed space. Copper plates and kitchenware abound, providing a lovely complement to the long wooden shelves and stove area. Any budding foodie or lifelong cooking fiend would feel right at home in this spacious, beautiful space. This kitchen demonstrates the fact that the key to a well-designed kitchen space involves creating a very light and open feel.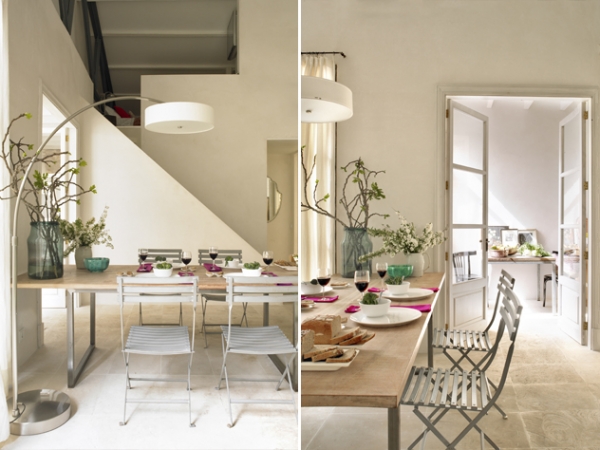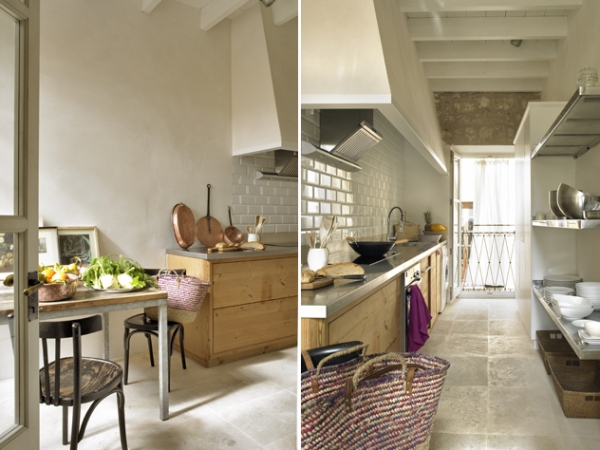 The bedroom is quietly unassuming, not too showy, and absolutely adorable. The low-level bed serves as the centerpiece of the room, outfitted with a cherry-red and tan bedspread and bright red pillows. The only other décor is the small library of books that are lined up on the small wooden shelf at the foot of the bed.
Bursts of complementing color in the form of well-placed pillows, chairs, and other touches are this home's interior design stroke of genius – for a truly cozy and lovely feel, color is key.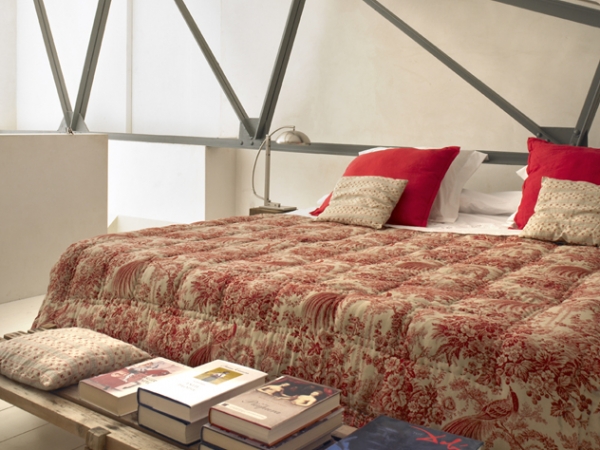 Images found here