Architect cum contractor, Box Living creates a fascinating retreat for a semi-retired Auckland couple among the bush clad cliffs of Sandy Bay, Waiheke Island, New Zealand. Applying their signature modernist template to the 2,500 square meters site, they create a playful synergy of impression and inspiration, prefabricated and bespoke, logic and creativity. Inspired by Scandinavian vibes, this 150 square meter home weaves itself into the site, offering moments of intimacy before surrendering to the panoramic vistas before it.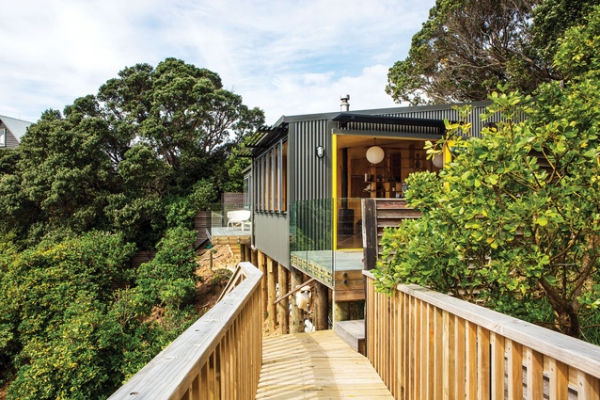 The house is located on a high plateau, with 180 degree views of the bay and Hauraki Gulf. These spectacular vistas inspire an open-ended dialogue with the built form, articulating an architectural vocabulary that moves in rhythm with the site and surroundings. The residence comprises of two distinct units – the main dog-legged residence wrapped around a dramatic pohutukawa tree, and a generous single-roomed sleep out; the two lie on either side of a deep gully and are connected by a timber walkway that snakes through the natural landscape.
The spatial experience of the house is characterized by bare plywood walls that offer a tactile authenticity to the interiors. Creating a relaxed ambiance, these come together with generous glazing and modernist furnishings to orient the spaces outwards. A careful overlay of view and frame offers stunning compositions with nature, accentuated by a vivid use of color in feature and accent. Reinterpreting stained glass windows, glass louvres bring a fun splash of color to the nude serenity of plywood walls.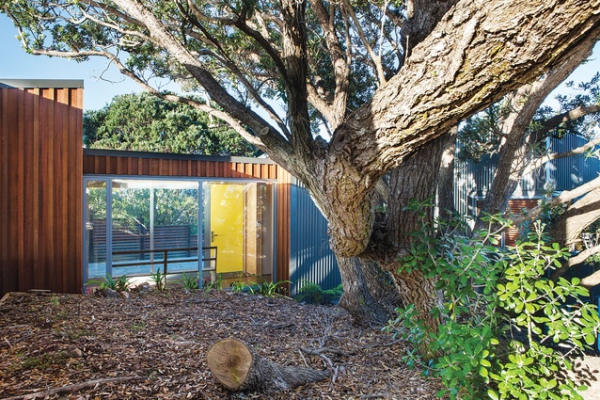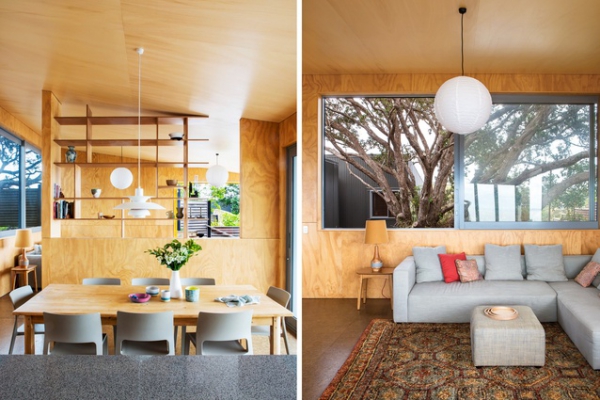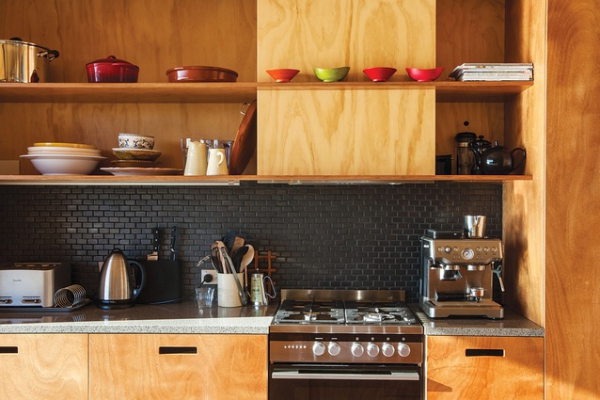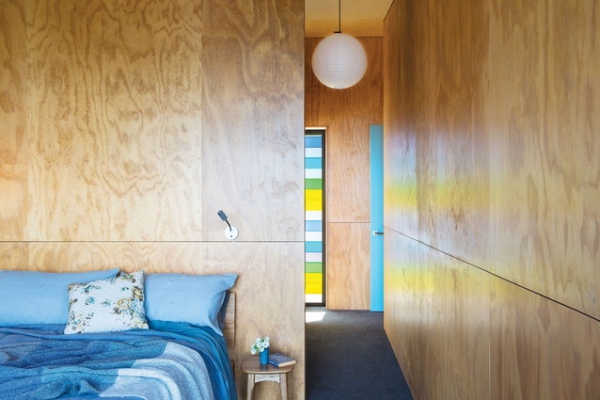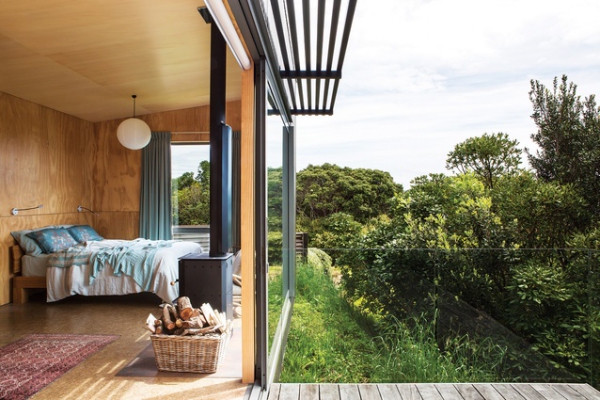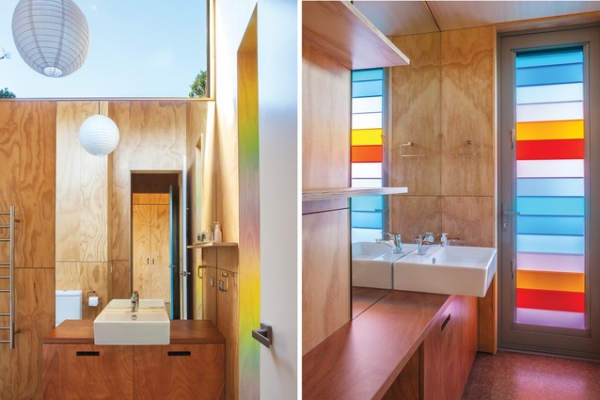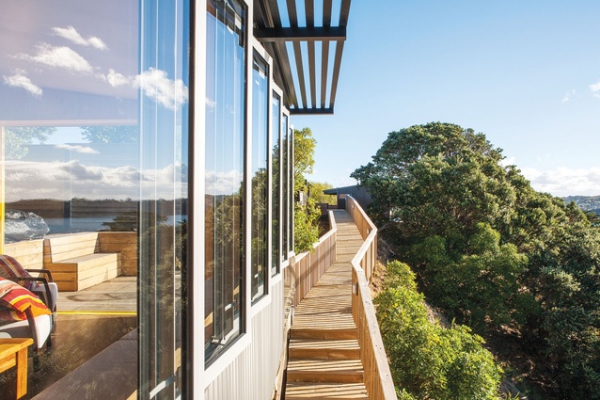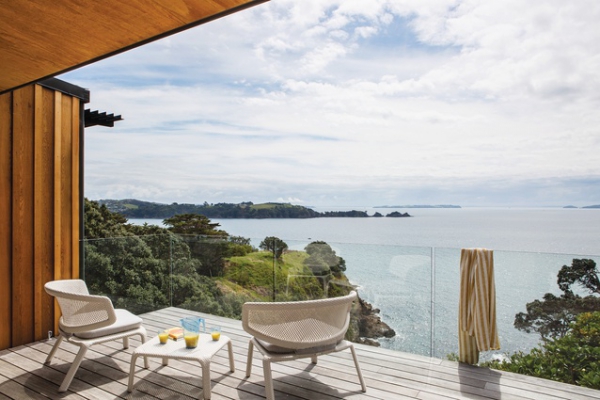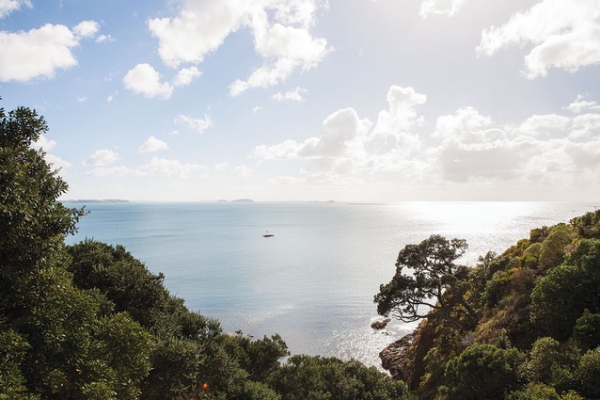 Images: Emma-Jane Hetherington