Forget about white wash! We've found a new shade that is perfect for covering your entire home in (just kidding about the white wash thing though, we still love it). But this dreamy home proves that if you want to go for the monochrome look in your favorite shade, just do it! The gray, mixed in with the country chic French inspiration, executes an interior that's reminiscent of a beautiful, dreary day on the countryside.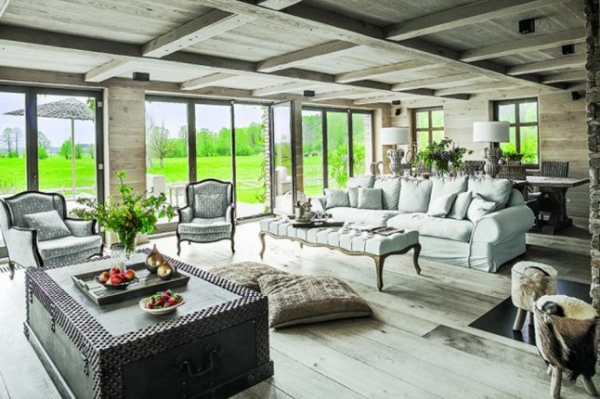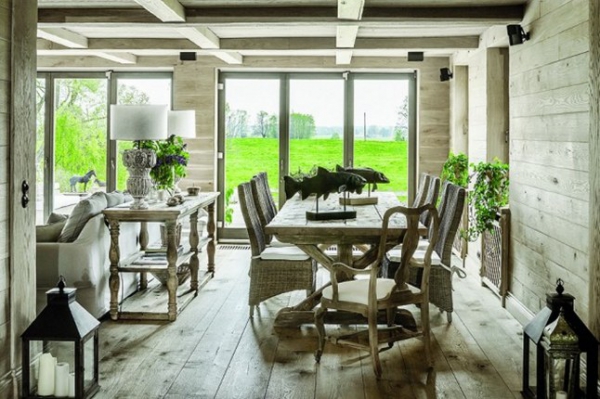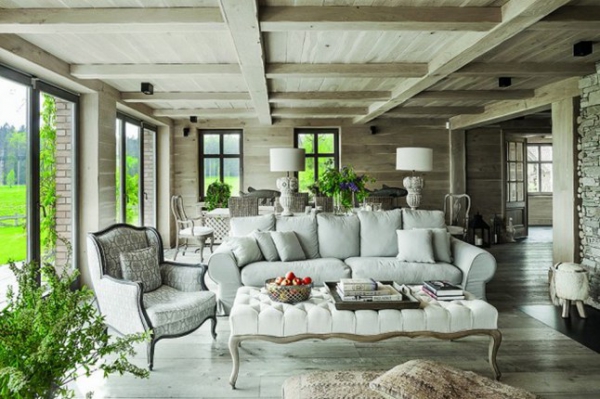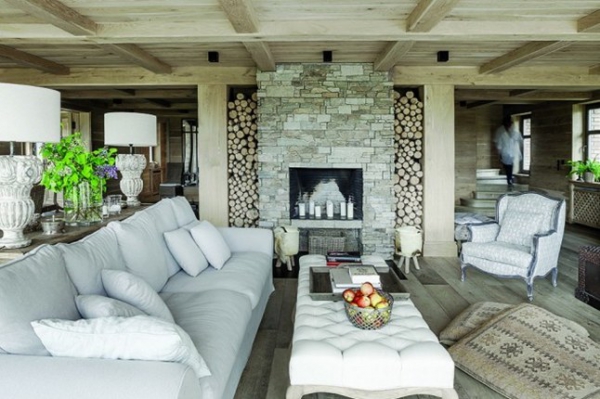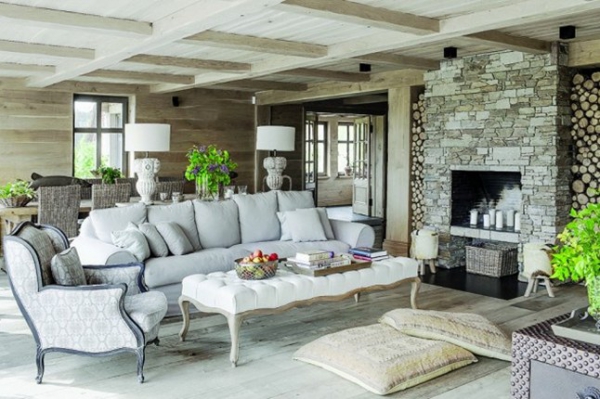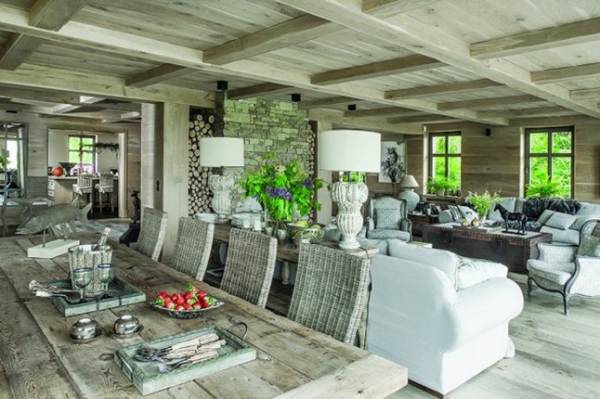 The wood makes up a majority of the interior here, and it really pops with the light gray paint over it. In some of the shots here it's almost hard to tell that the wood is even gray, because it's done so subtly. It's the perfect backdrop for the rest of the interior and decor, creating a neutralized country chic vibe.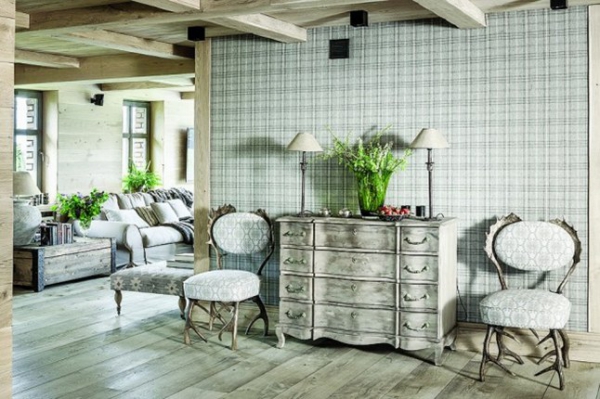 We love the gray scale contrast seen in the decor and furniture. White lamps and footstools pop against the gray, while a few dark gray pieces are sprinkled throughout the home. We love the accenting plaid walls and furniture pieces; it adds the right amount of dimension to the design, and ups the country chic game that much more.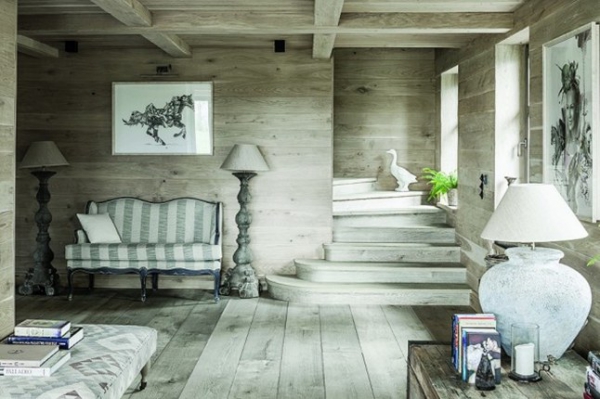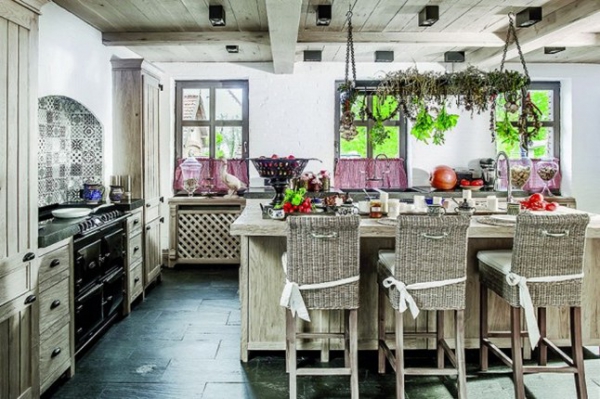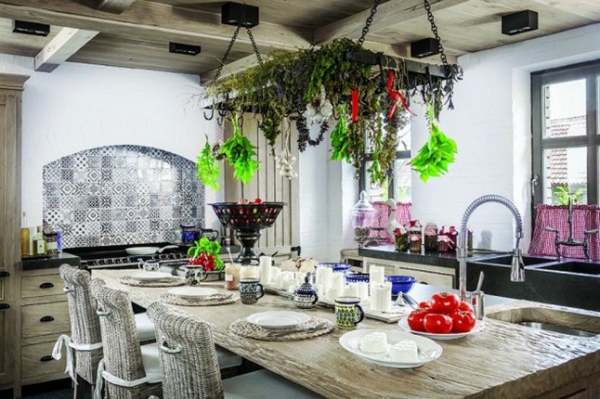 The plants should be pointed out here too. Just like in nature, the bright green really stands out against the grey. They bring life to the interior, and just the right amount of color. This is a truly beautiful home.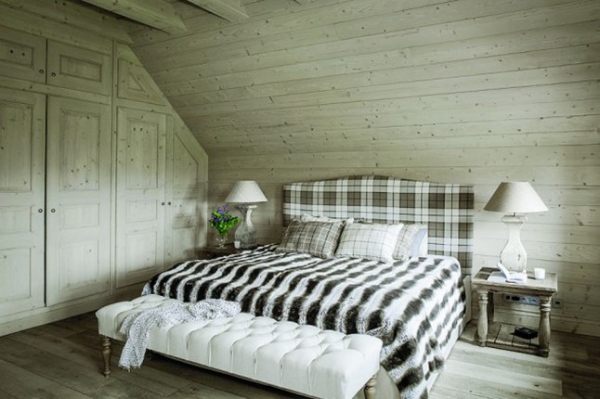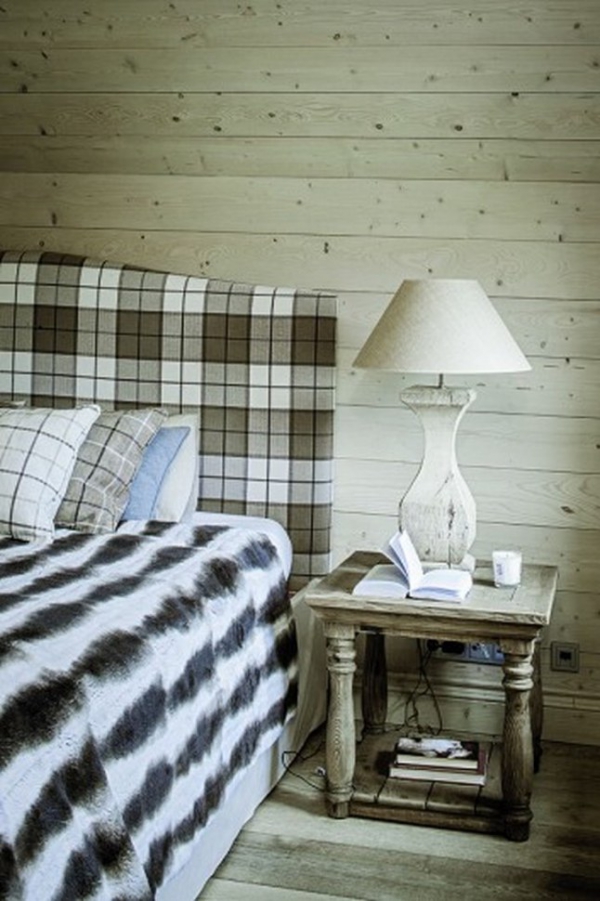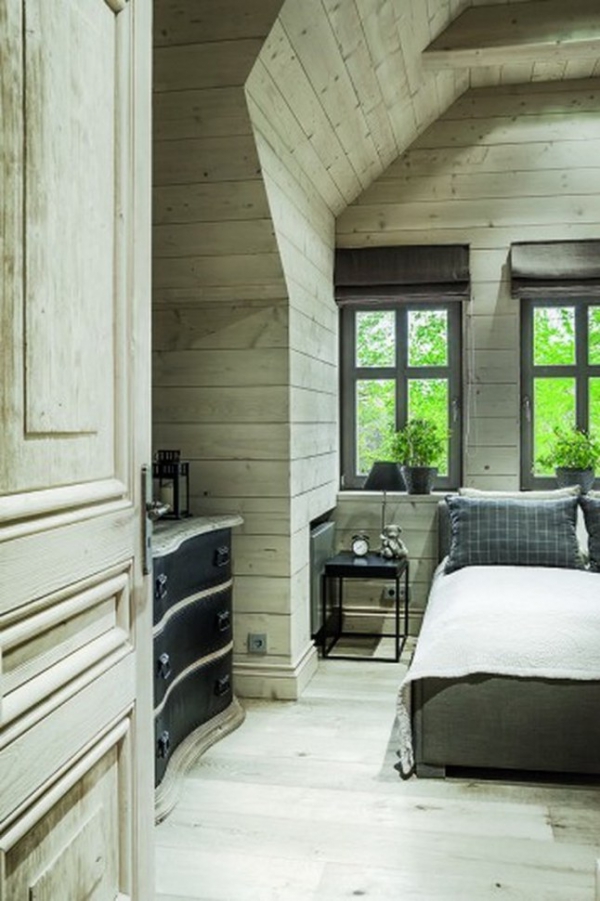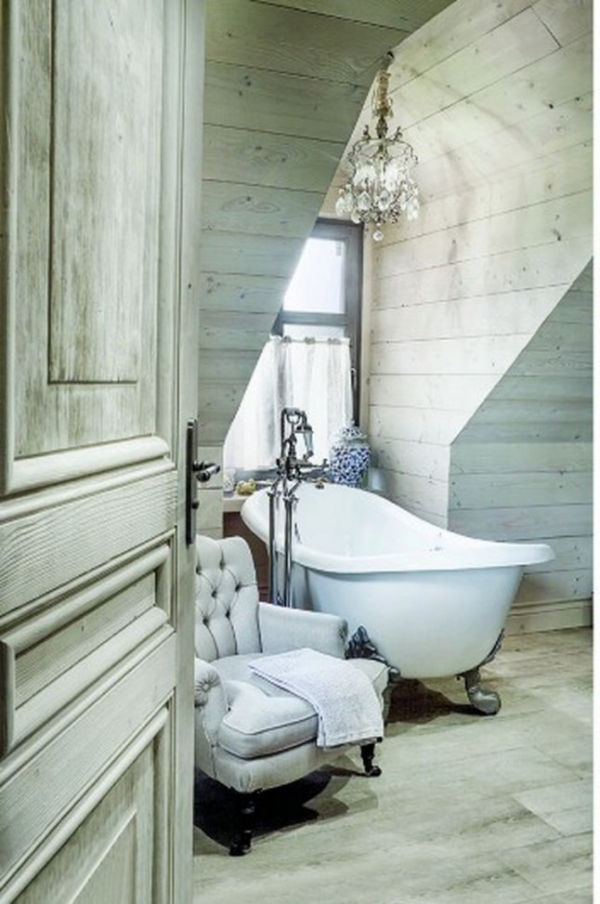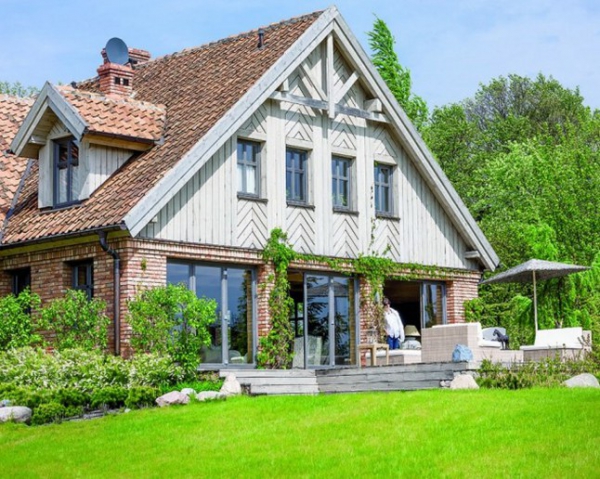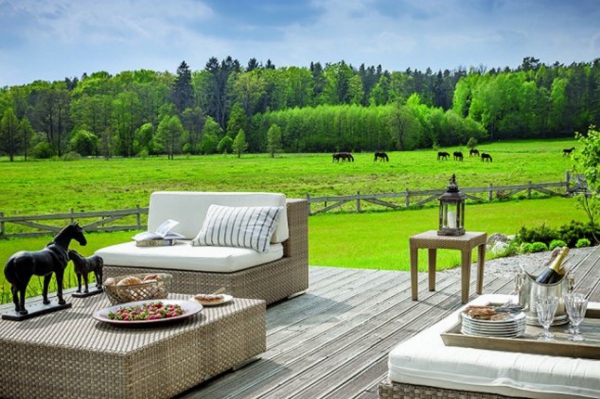 Images by Rafal Lipski found here