Now this is living! This home is a prime example of fun and vibrant living; the open design speaks to those who want to truly feel liberated in their homes. Located in Merida, Yucatan, Mexico, this contemporary home is the result of Taller Estilo Arquitectura. You can tell they really valued details in this home, but we'll get to that in just a minute!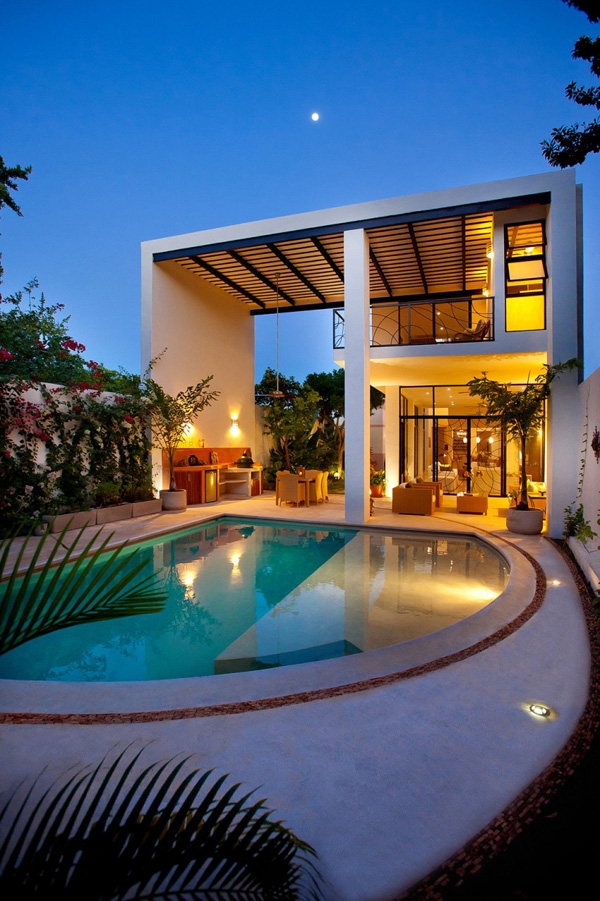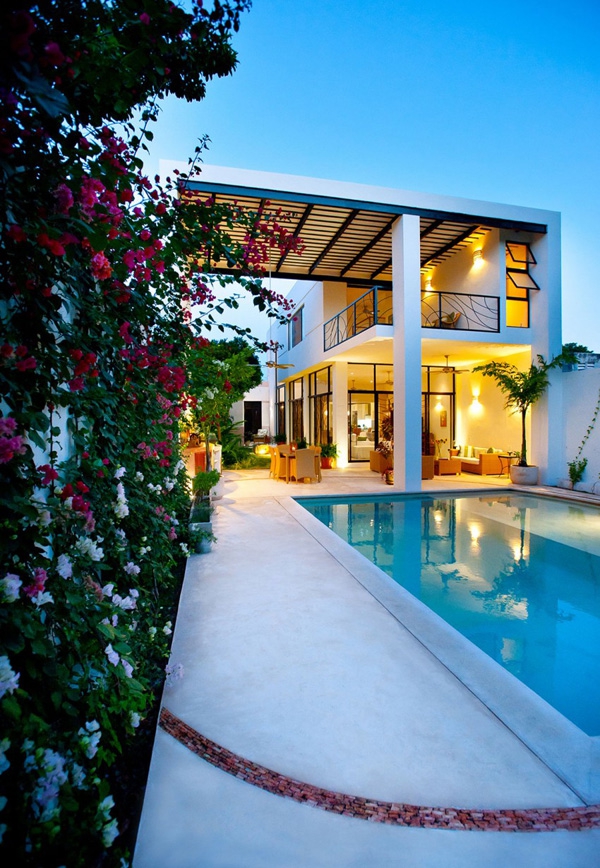 Living in a place like Mexico, you ought to really embrace your surroundings. The open house design here does just that; the copious windows throughout the home, the extensive outdoor space, and of course the mini dining area outside under the canopy. That could be our favorite spot in the whole home; just imagine relaxing out there with friends on a beautiful summer night and some cocktails. This is definitely a home to be lived outside.
Inside the home they do keep things more on the simple side. White walls, mostly white furnishings, some wicker accents, and hints of color here and there. It's really all in the details, though. Check out the floors, you'll notice those aren't rugs, its tile. Intricately and beautifully designed, these are definitely Mexican inspired. It really adds an extra oomph to the home.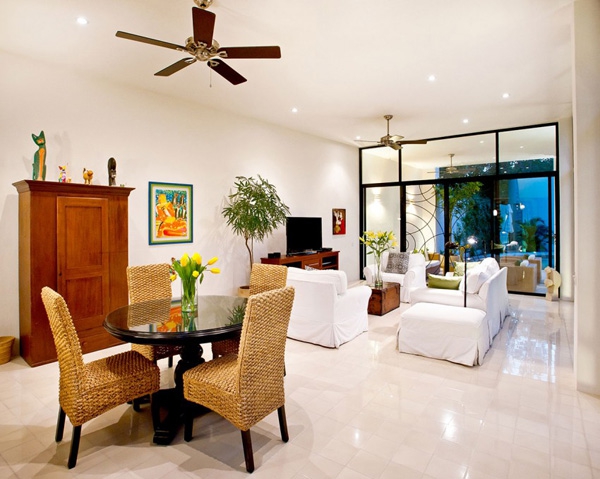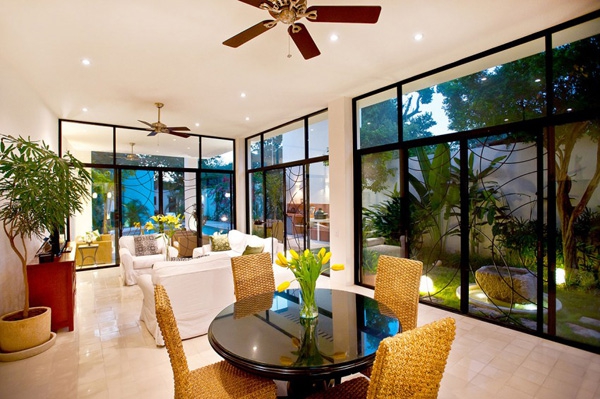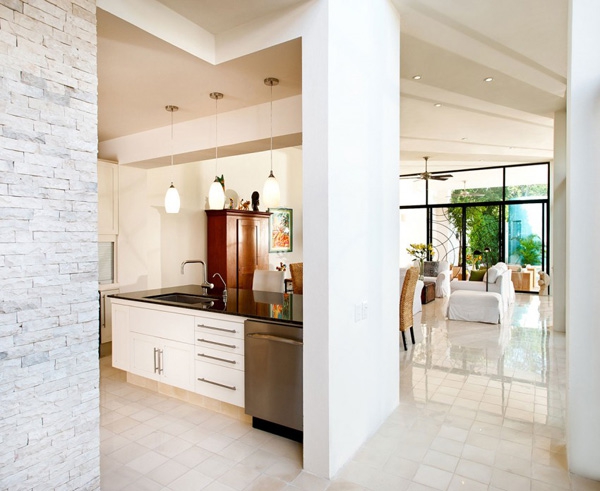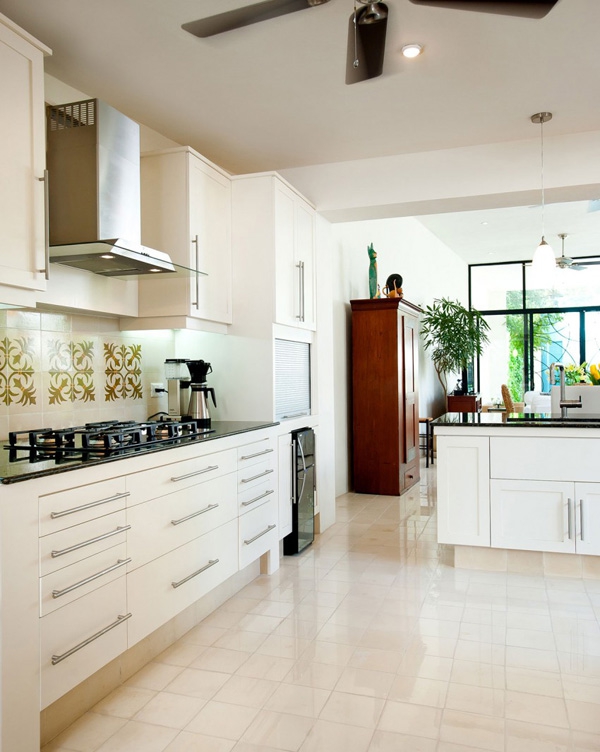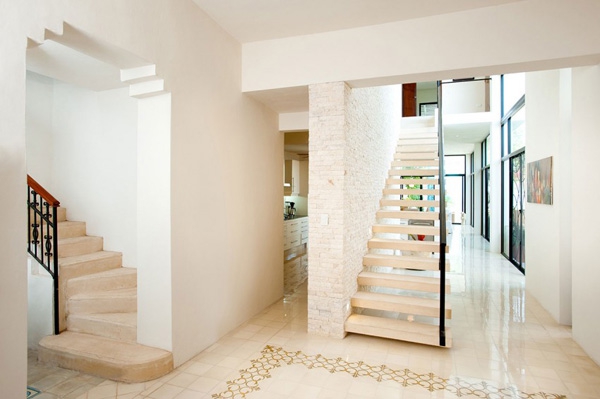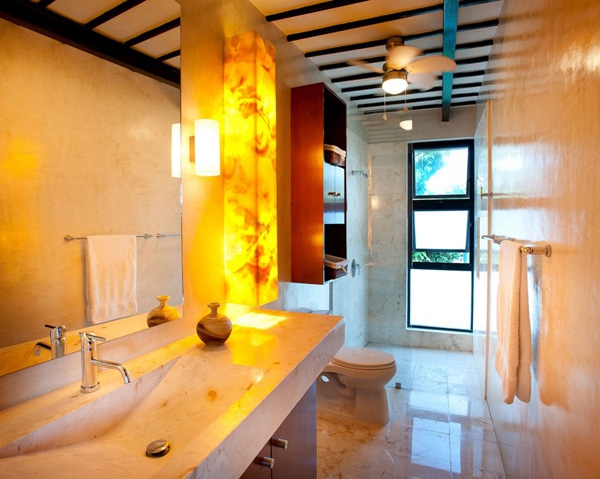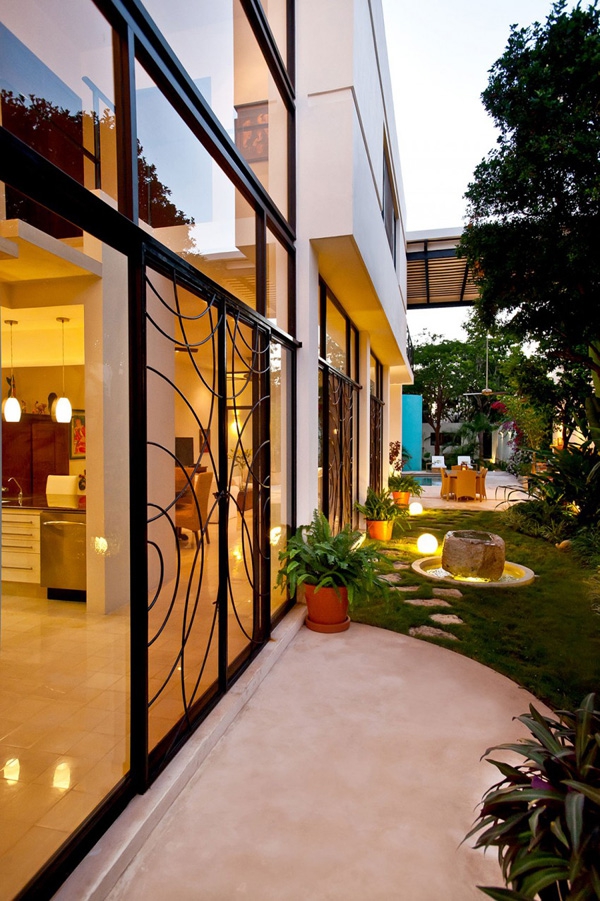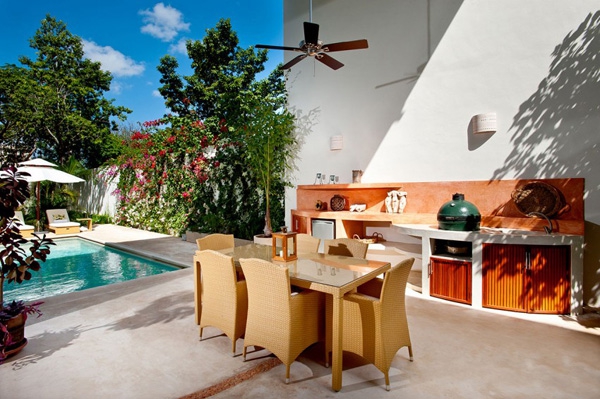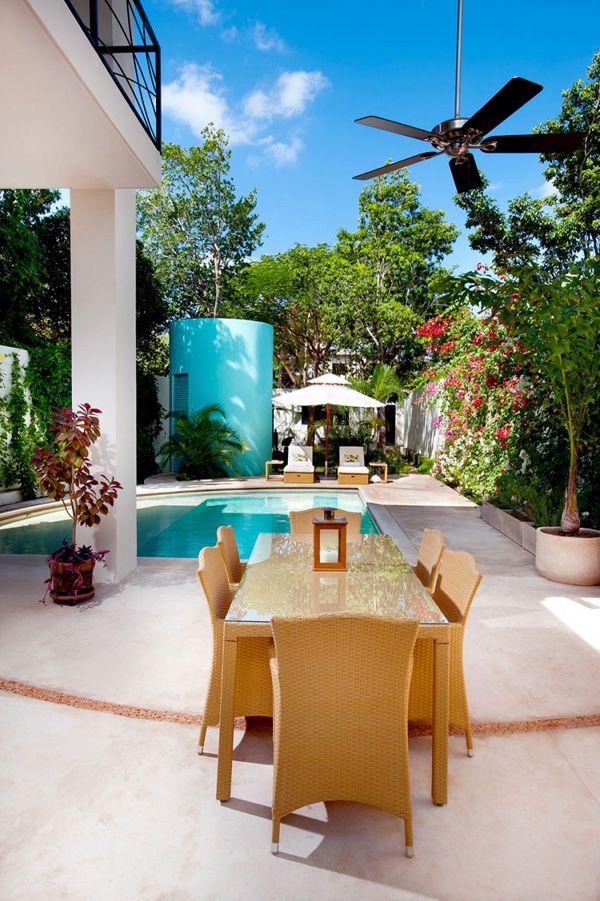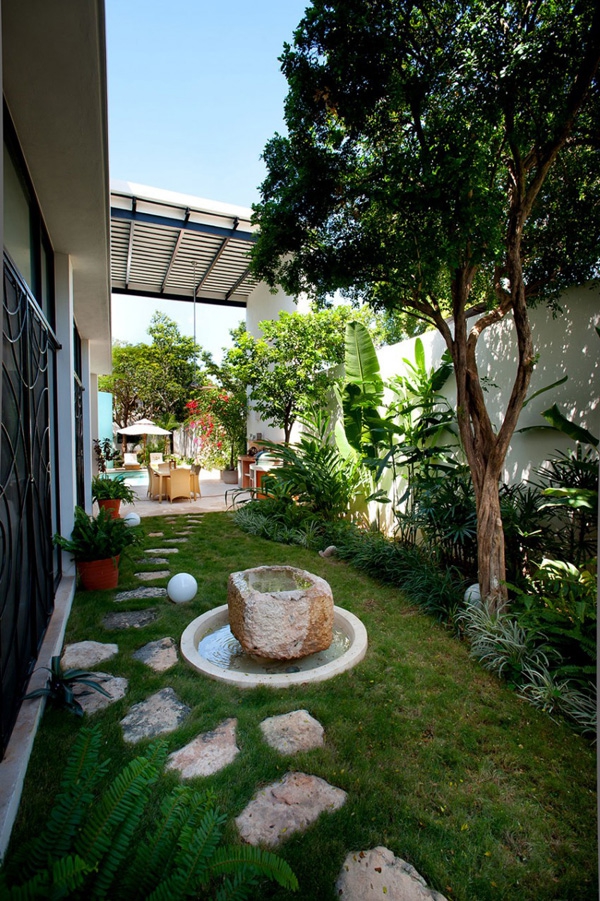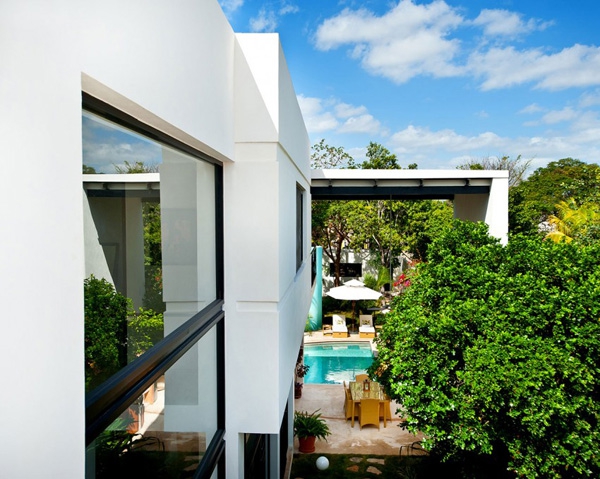 Photos: Alberto Cáceres