You will feel an indescribable freshness wafting from the photos below! Is it because this house is located in the middle of a green meadow, surrounded by trees, or maybe because of the unique "bouquet" of white, blue and red colors? One thing is for certain – this home owners have every reason to wake up with a smile every single morning!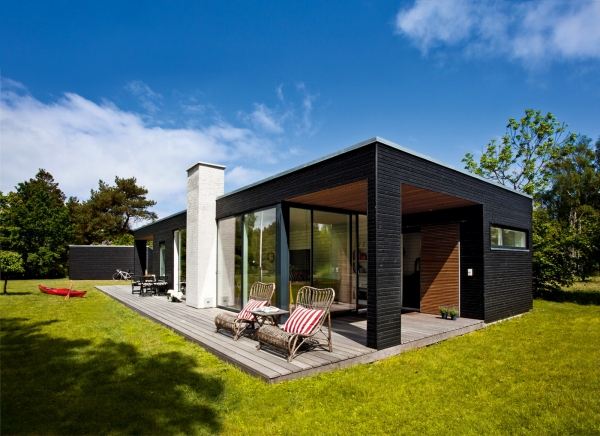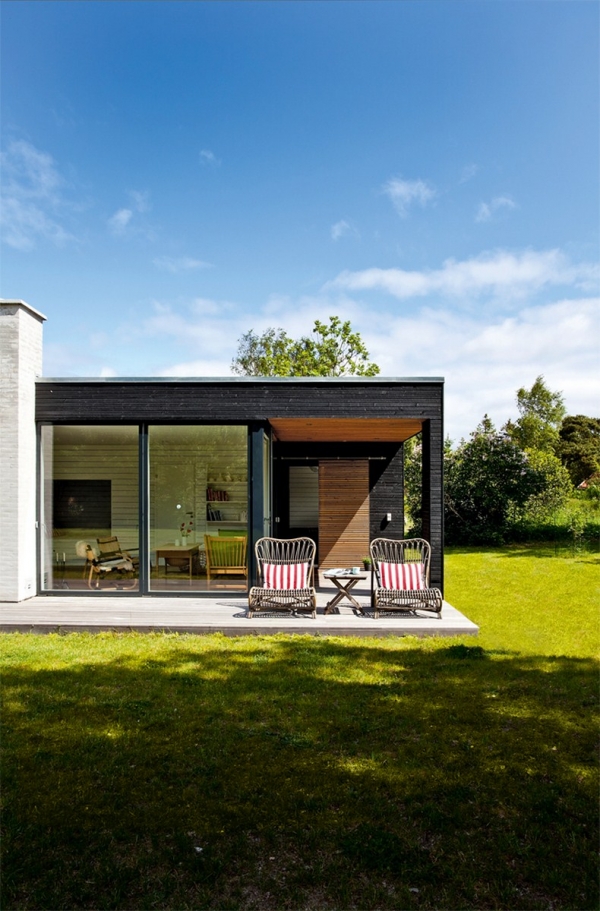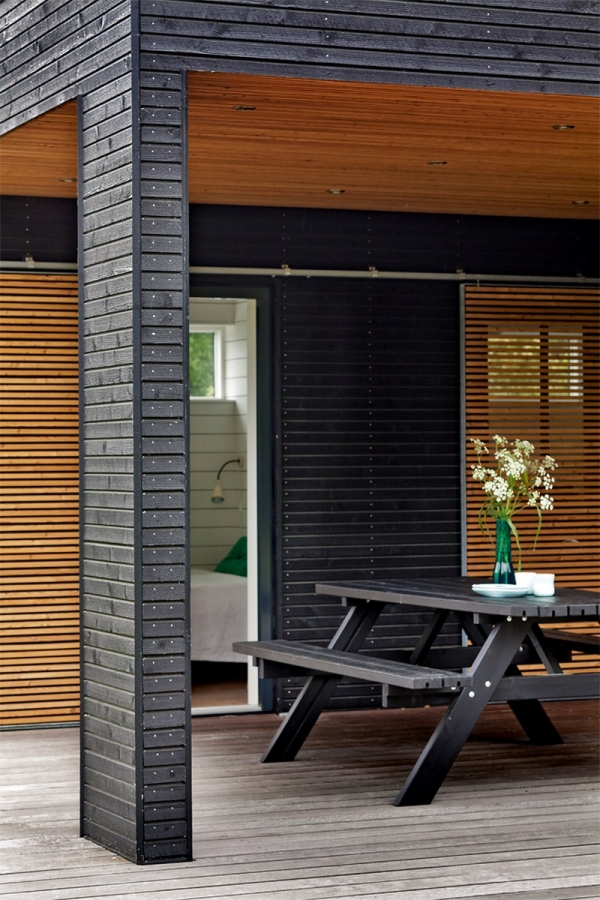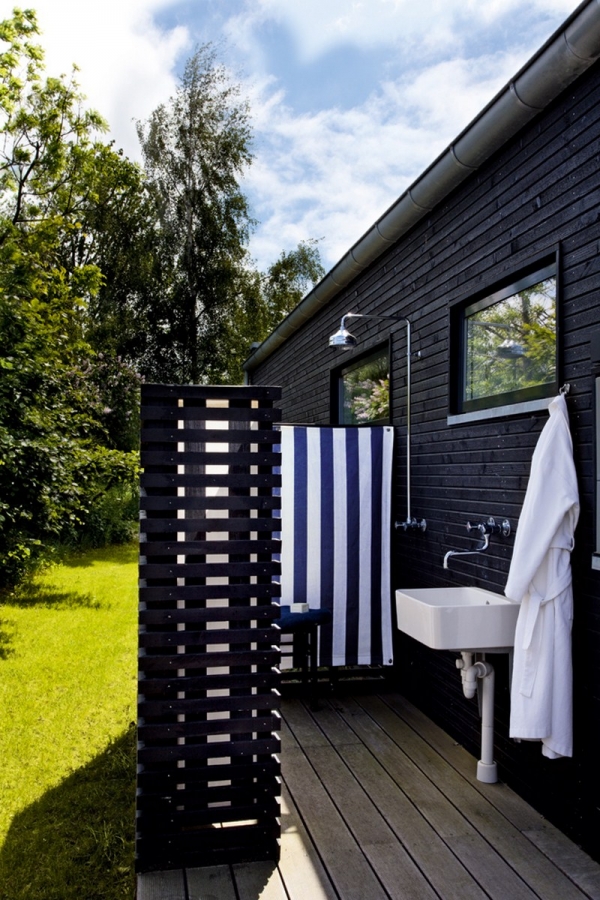 The living room and the kitchen are placed in the front part of the house, separated from the garden only by huge glass windows. Only the bedrooms and the bathroom enjoy a little "privacy", surrounded by four walls.
Inside the house is covered with white beams, while outside the color is dark in contrast with the environment. There's also a cozy reading nook, literally integrated in the wall.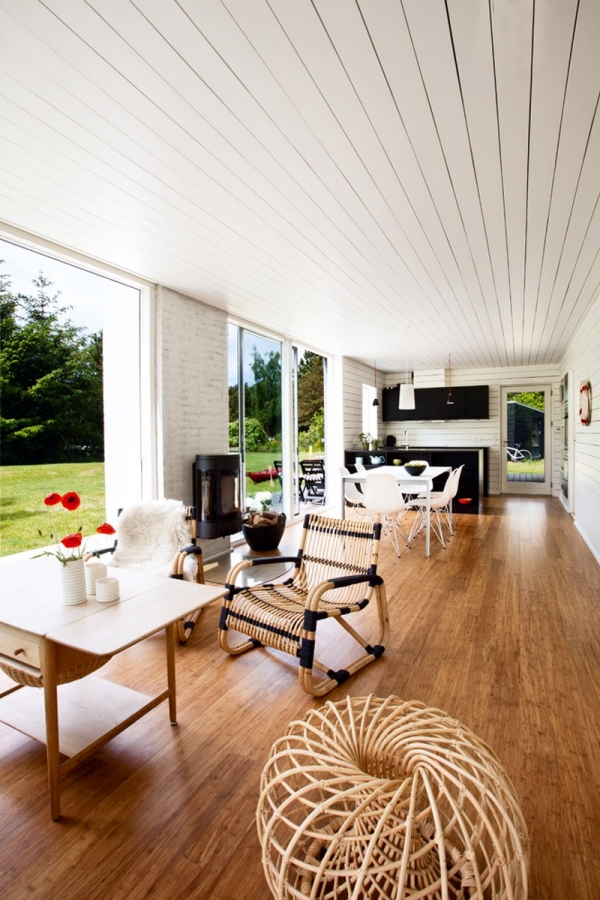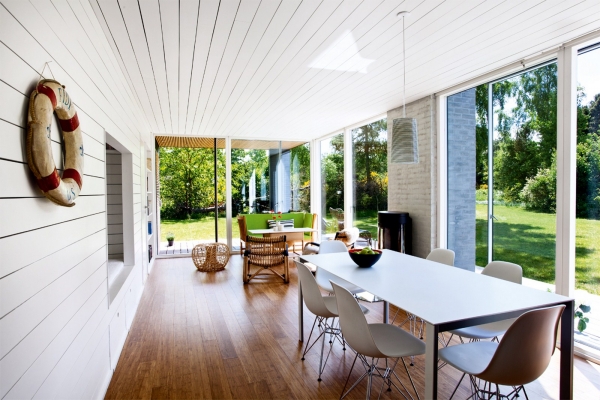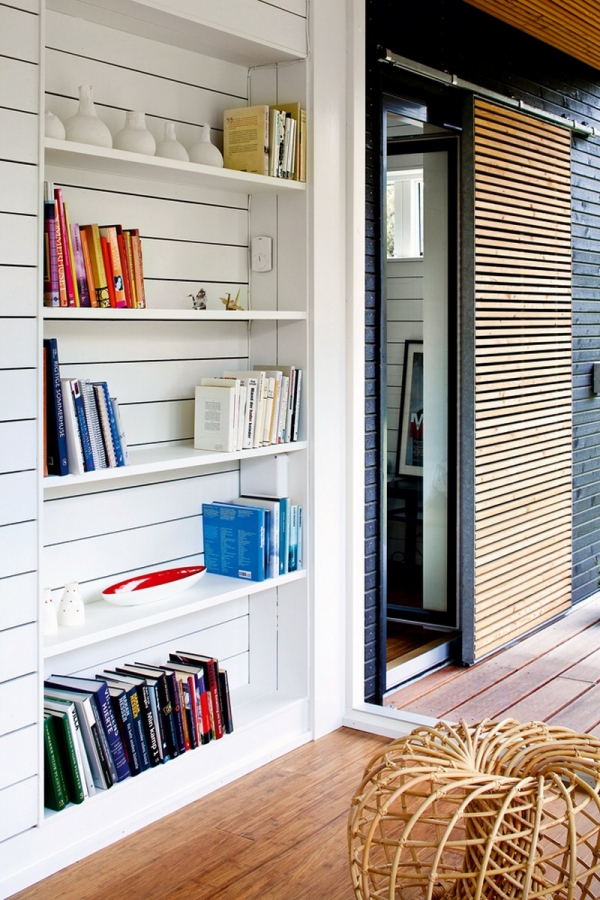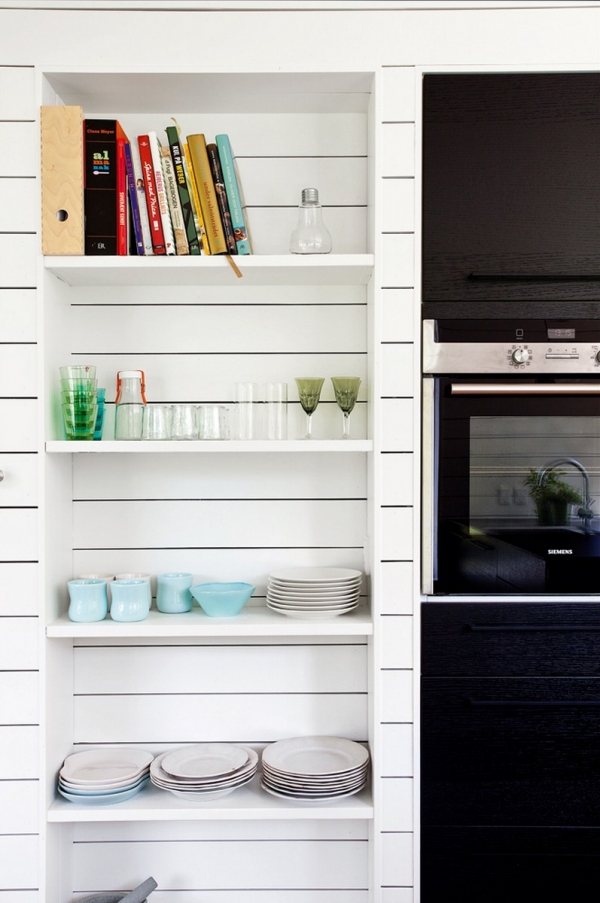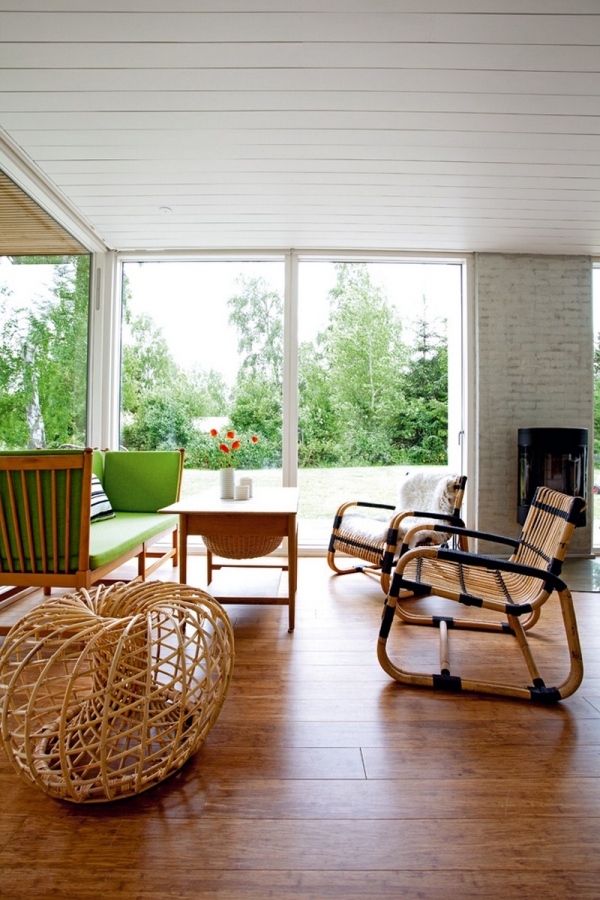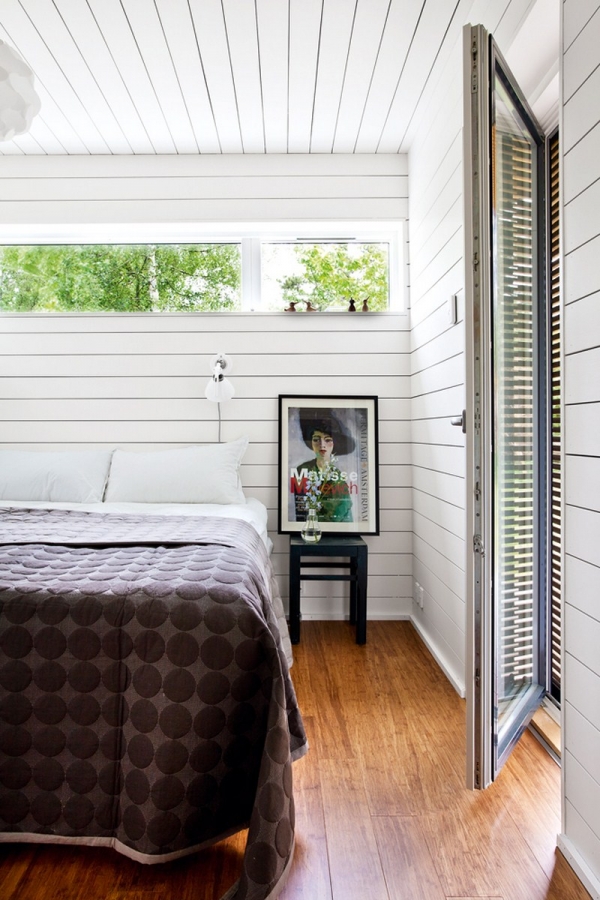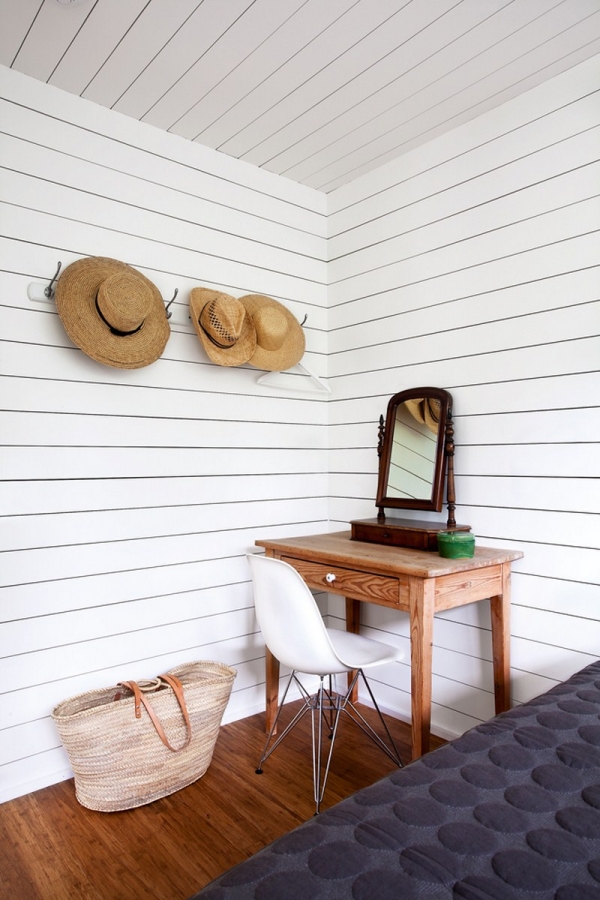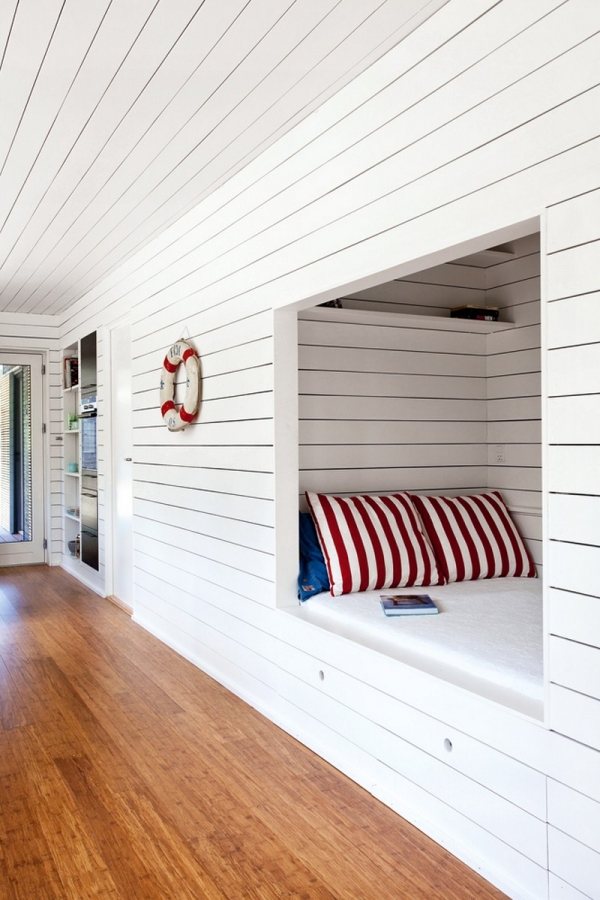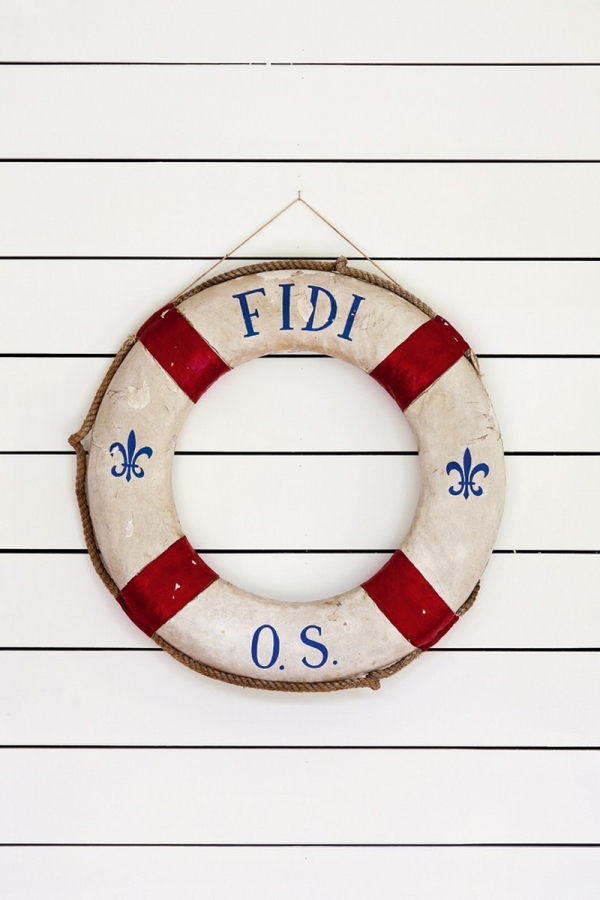 Images found on: PlaneteDeco (website in French)