Let's go on an escape, shall we? We're off to Spain again for today's feature! To get a taste of someone's culture, sometimes it's best to go with a more simplistic lifestyle in order to take the full experience in. Located in Ibiza, this natural villa allows you to do just that. Luxury is created in comfort by promoting an engaging family environment.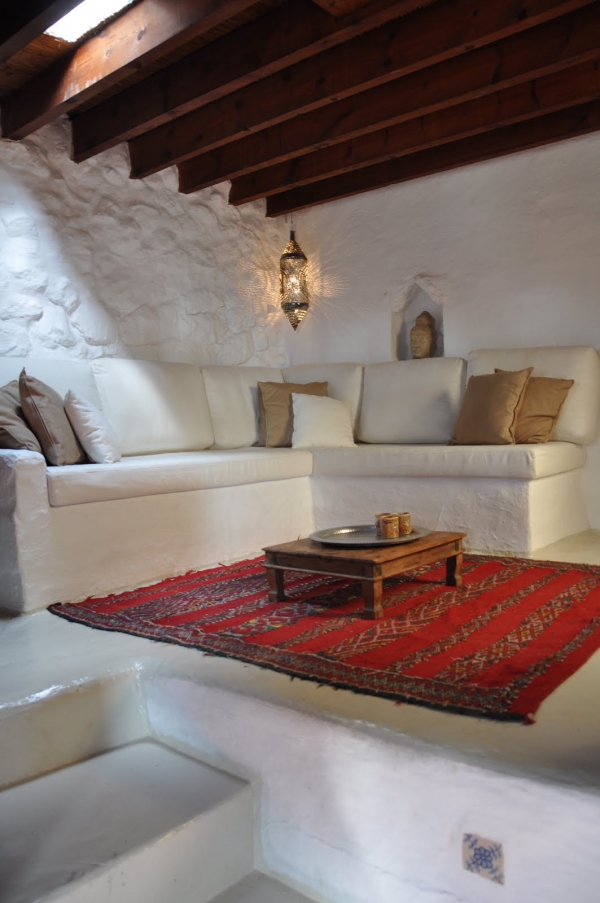 This home, known as Can Sol, is built of all raw Earth materials. This instantly gives this natural villa its own distinct style compared to the rest. The semi-exposed walls in the living room and kitchen provide excellent texture and flow of movement through the unfinished brushstrokes.
Pops of color are added here and there in quite subtle ways that inspire spicy Spanish flair. All of these elements come together to create a rustic feel that also incorporates Bohemian and Arabian influences as well. The additional textures used are present through the embellished accent pillows, rugs and gracefully aged woodwork in the bathroom. The original flooring is reminiscent of Mediterranean style with its rich brown color.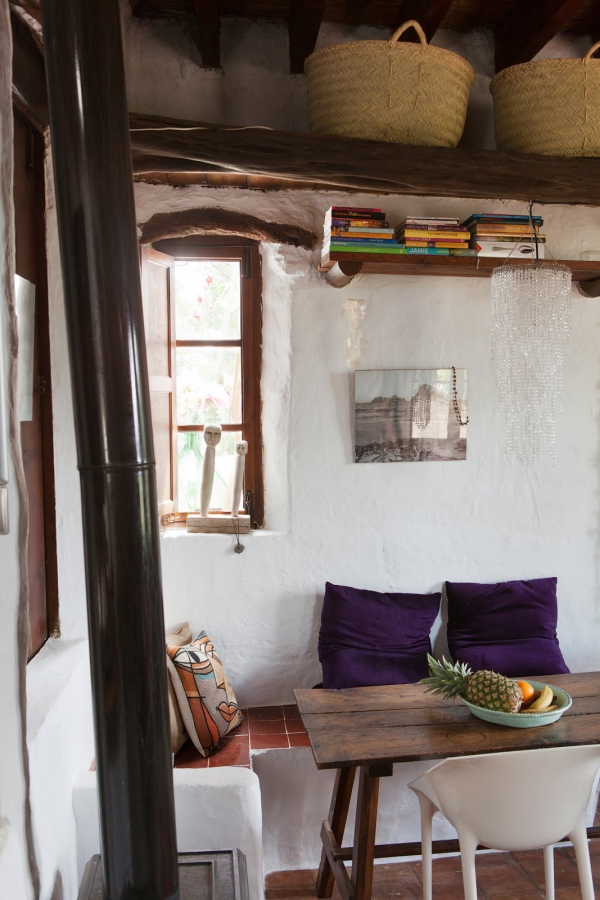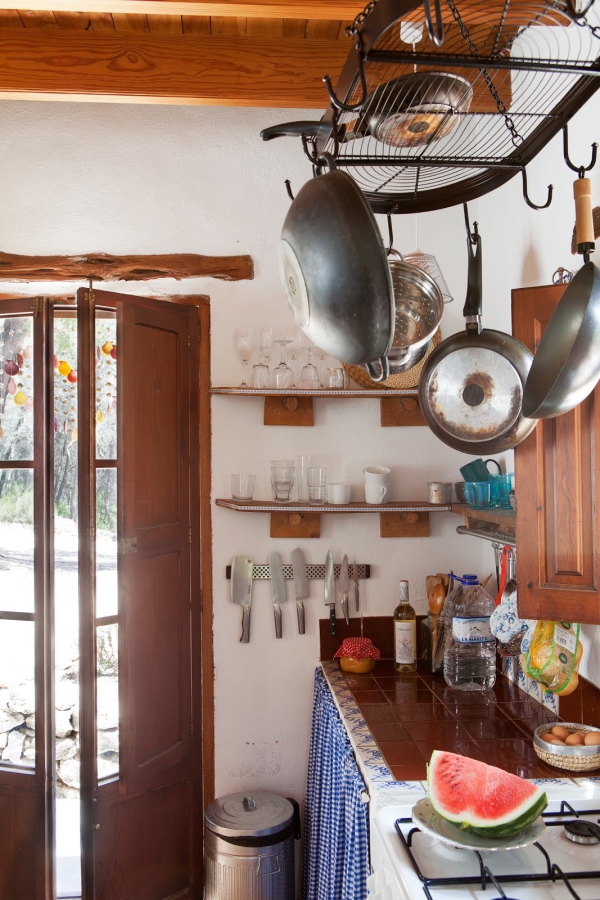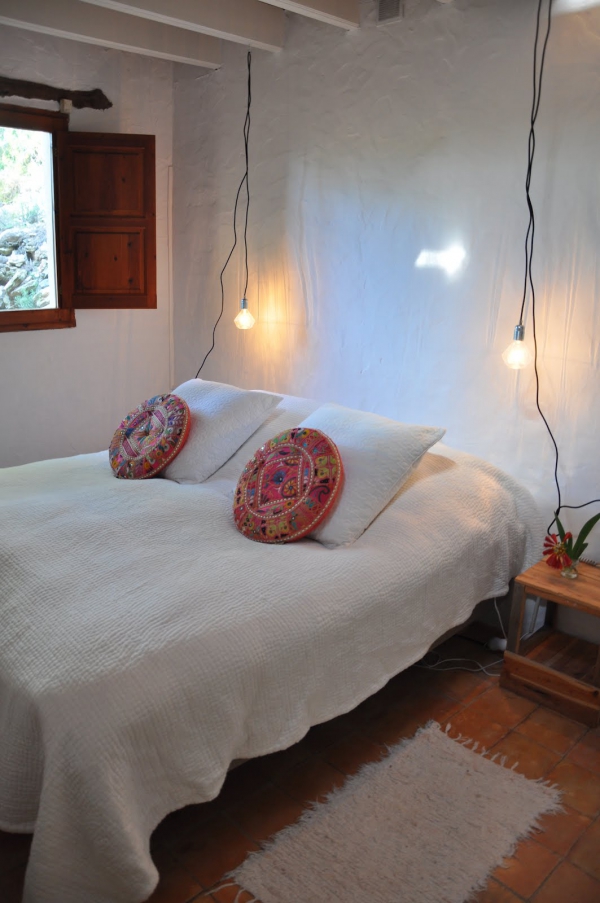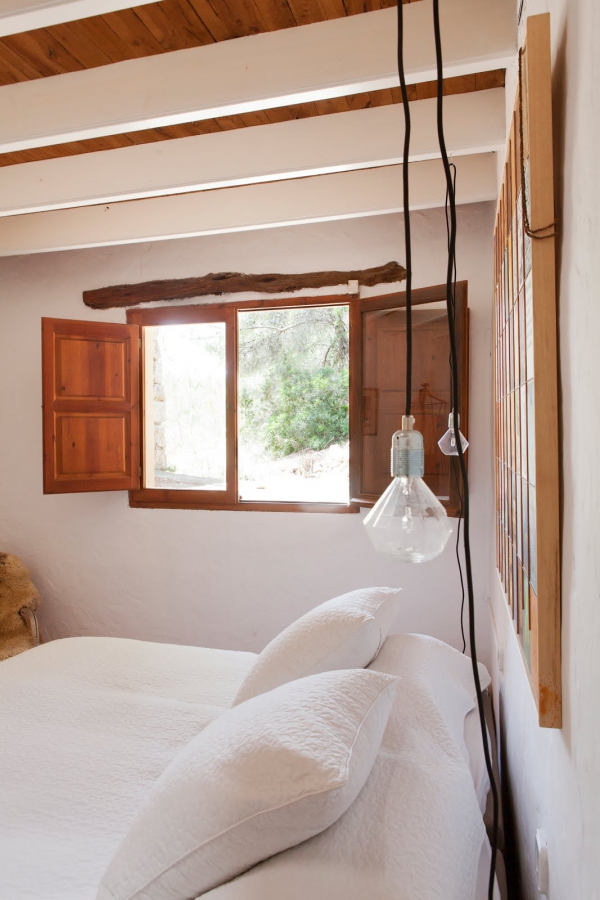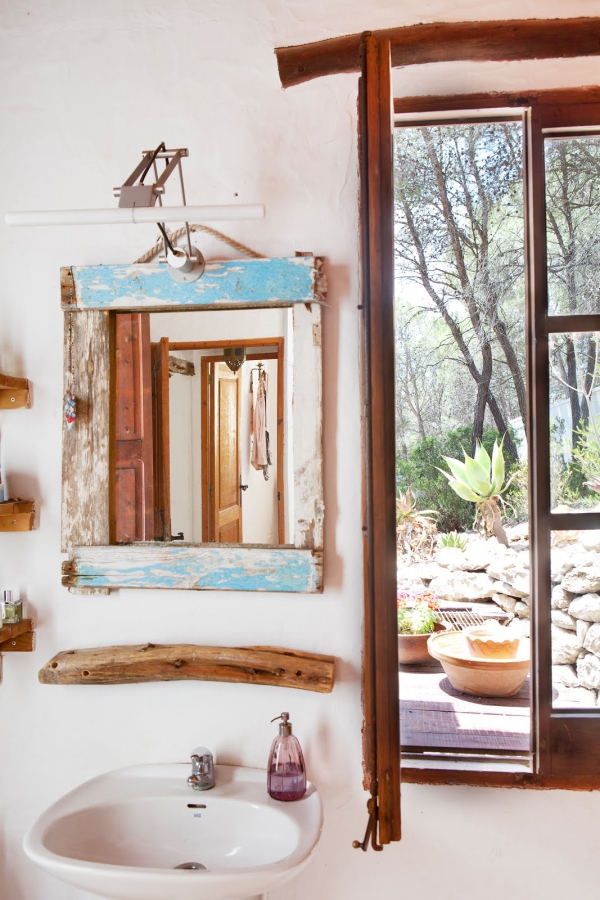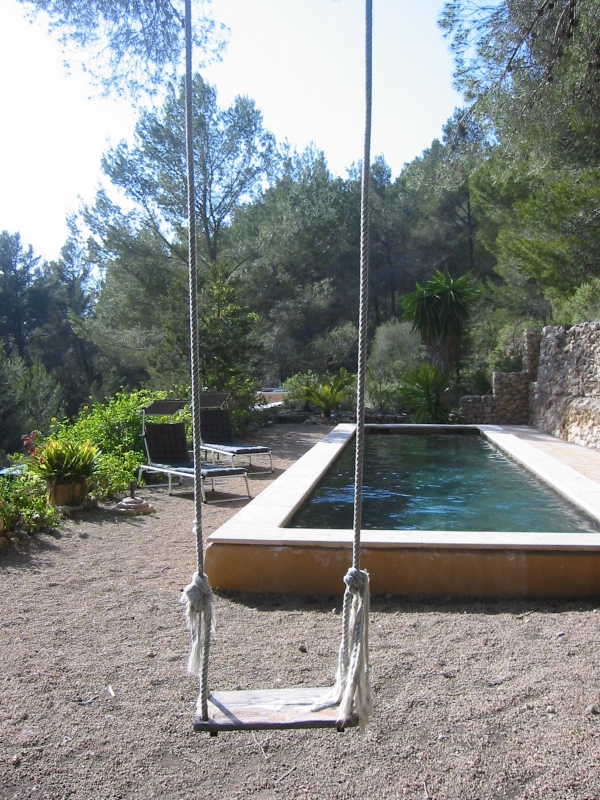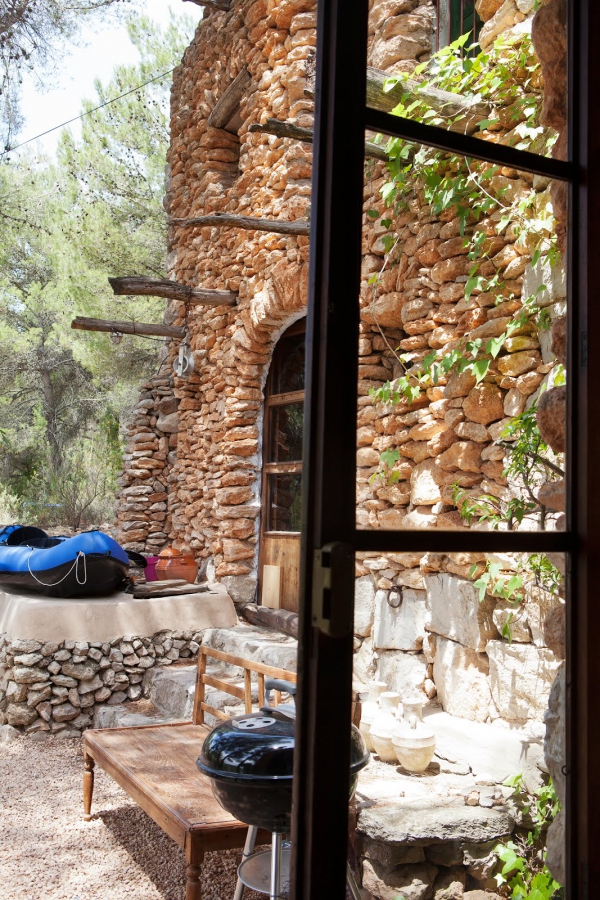 Lastly, taking a walk back to the exterior of the house, we are able to see the marvel that makes this natural villa a truly welcoming place to grow old with!