Designed to fuel and embrace a young photographer and his family, this home cum studio stands as a testament to the creative spirit and its reverence for nature. American design firm Bohlin Cywinski Jackson draws a delicate connection between black focusing cloth and large format lens, and the form and interiors of the Lightbox, to create a space that its owners are completely at home with. Located on a peninsula that extends southward from British Columbia to cross the border at Point Roberts, this modest home in the woods lies on the outskirts of densely forested 180 acre parkland.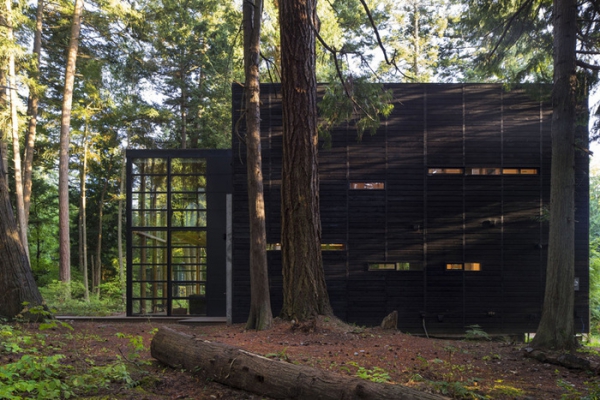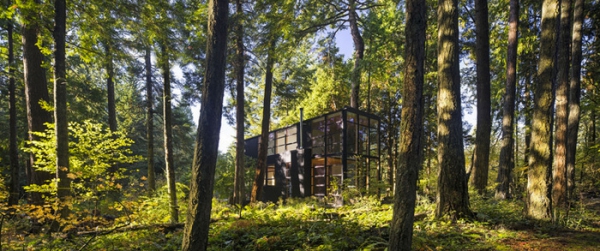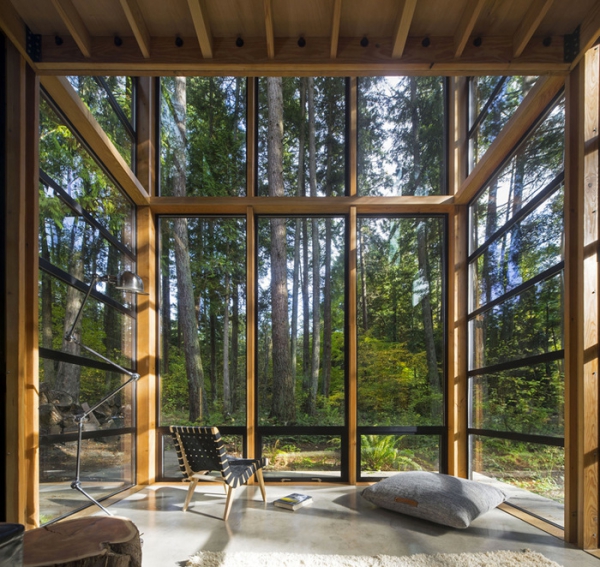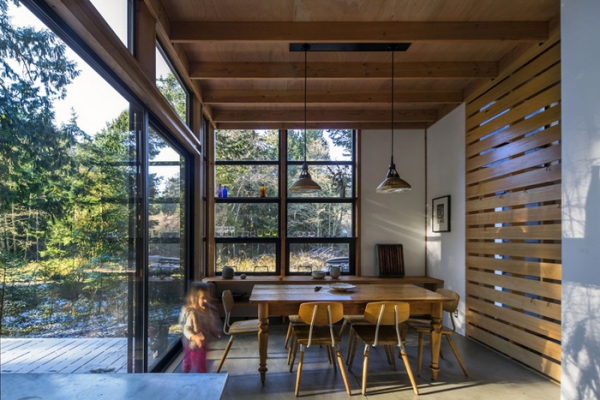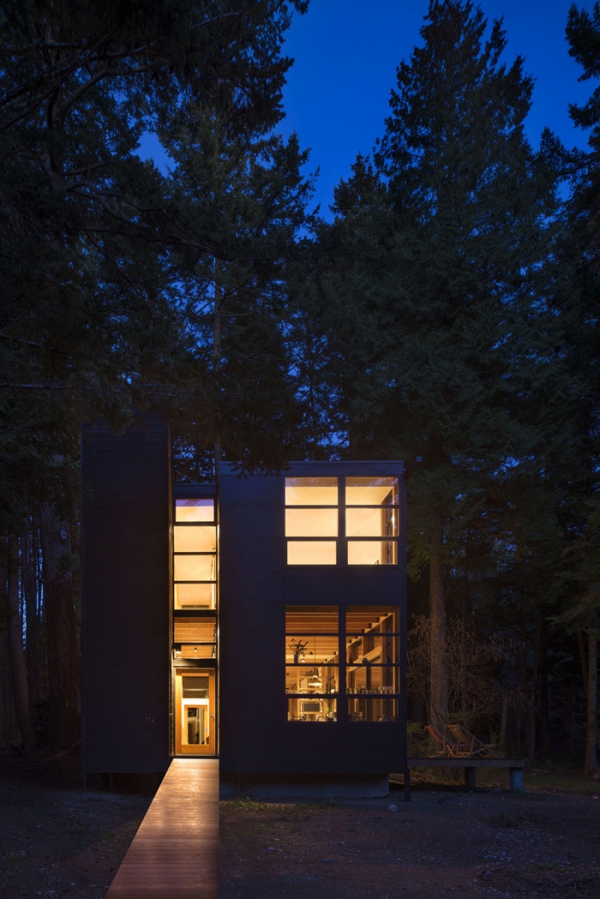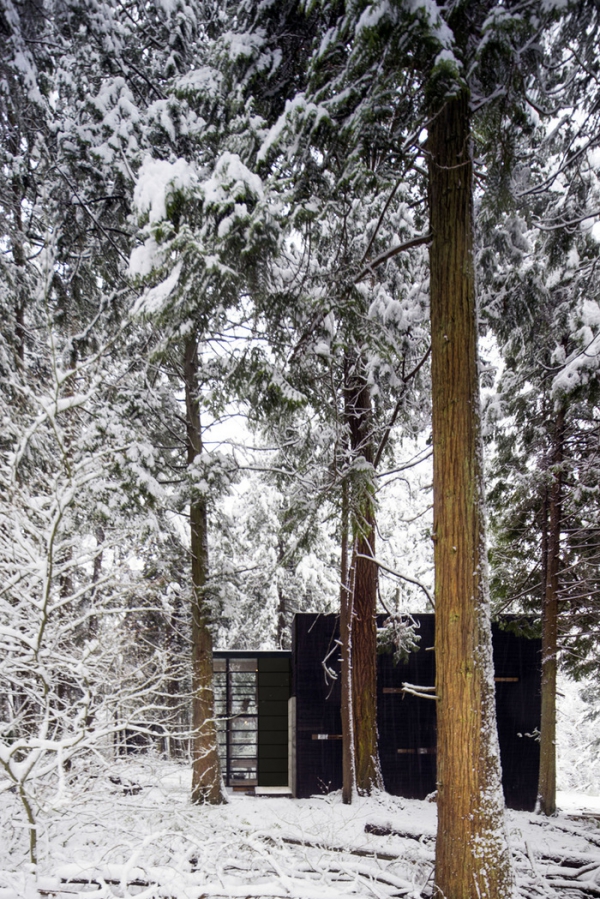 All images © Nic Lehoux Photography
Celebrating detail through its humble design, this modest home in the woods takes core architectural expressions to new frontiers, evolving an aesthetic that not only sings in tune to its design intent, but also the woods that surround it. The house, in keeping with the client's desire to honor the simplicity of human gesture and presence among natural surroundings, is built of highly affordable and readily available materials. Exposed wooden two-bys and prefabricated aluminum window systems are brought together in this ingenious design, which translates the mundane into a beautiful exploration of contemporary response and sensitivity.
The south face of the Lightbox floods the interiors with natural light and lush views of the forest, while the northern face- containing the stairwell- is a lot more reserved in character. Here the exposed woodwork lends rhythm and texture to the built facade, methodically punctuated by narrow openings.