The rolling hills and rustic landscapes of the quaint isle of Ireland are extruded into 3D to create a smart and cozy home in this design by Peter Legge Associates. Well anchored into its physical and cultural context, this countryside home updates and merges two dilapidated structures into a striking modern stone cottage. Allowing the organic materiality of the surroundings to take center stage in the facade and its vocabulary, the designers use diaphanous glazed volumes to adapt the existing buildings into a modern day delight!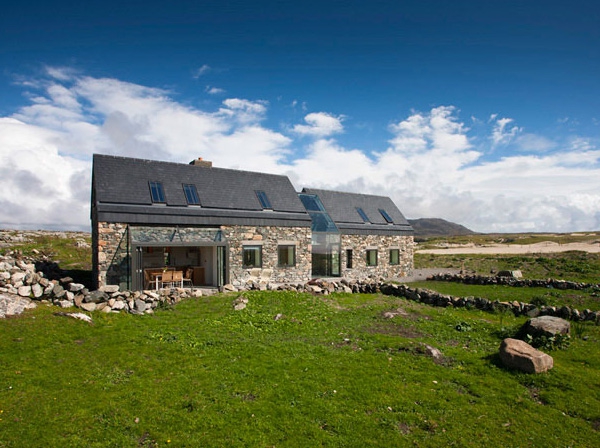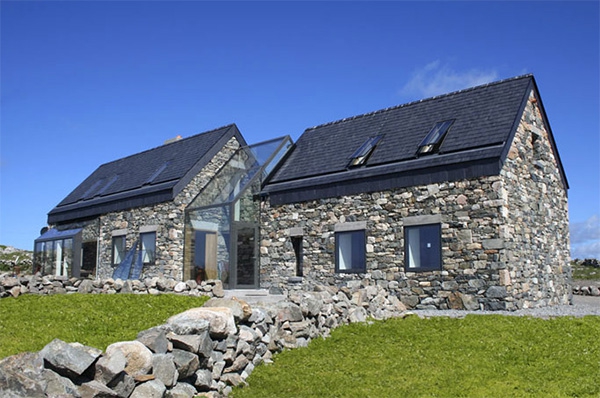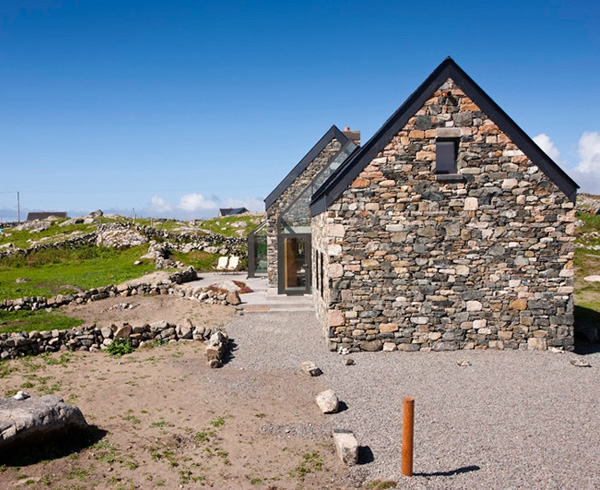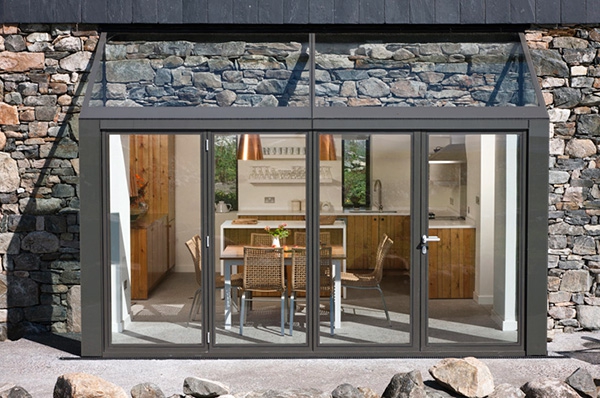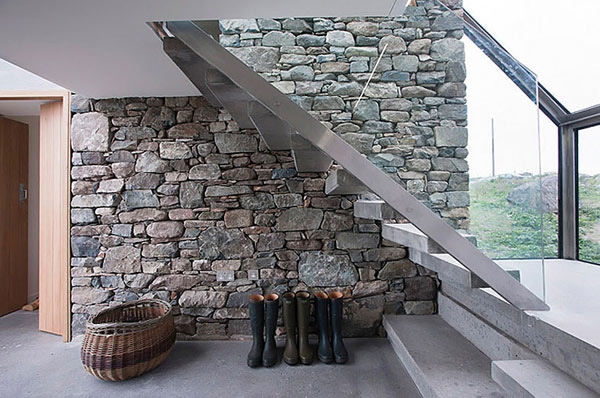 Charming and quaint in its deepest essence, the modern stone cottage combines rational response and aesthetic ambition into strokes of sheer creative genius. Where the choice of materials allows the building to sit in harmony with its surroundings, they also enable optimized climatic attuning of the interior spaces, creating warm greenhouse-like social nodes within. The dining area is, for example, extended outwards and encased in glass that opens up to let nature in during the warmer months, and insulates against it when it gets rougher.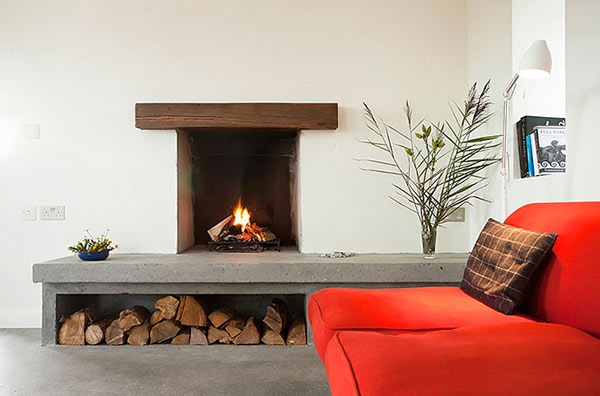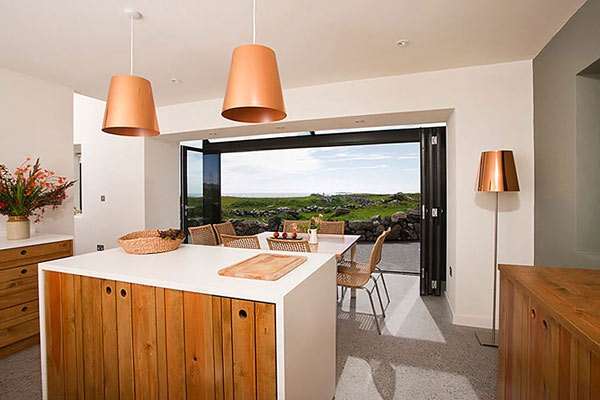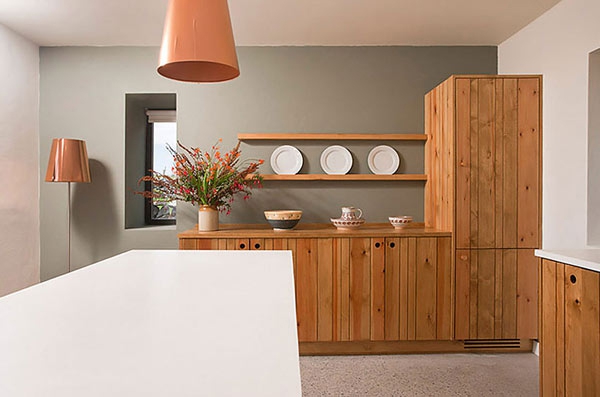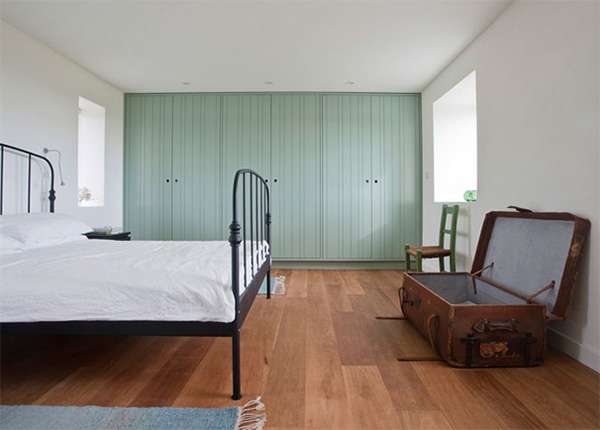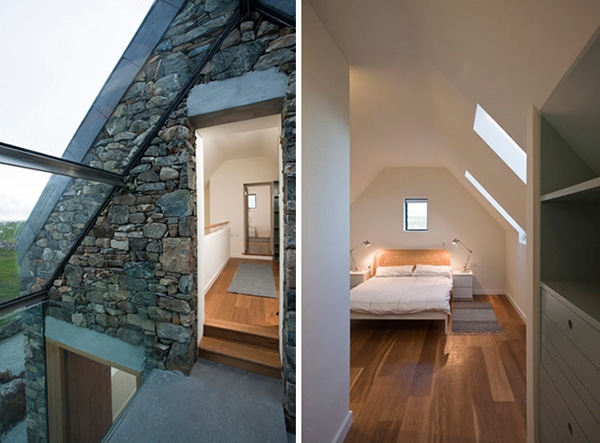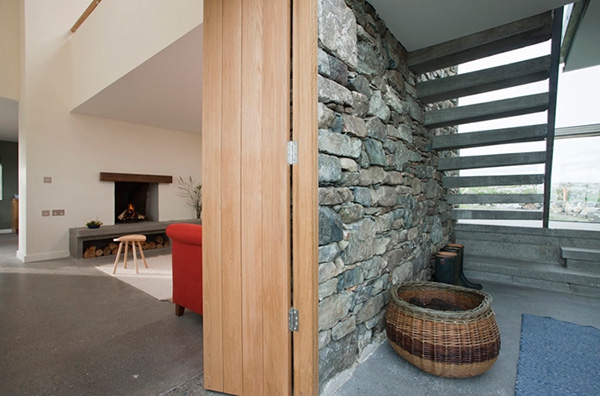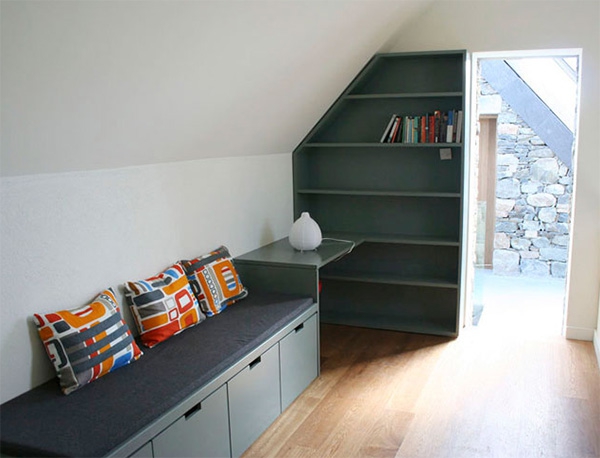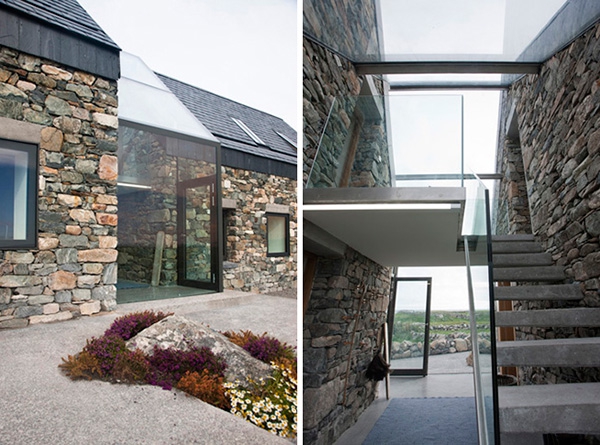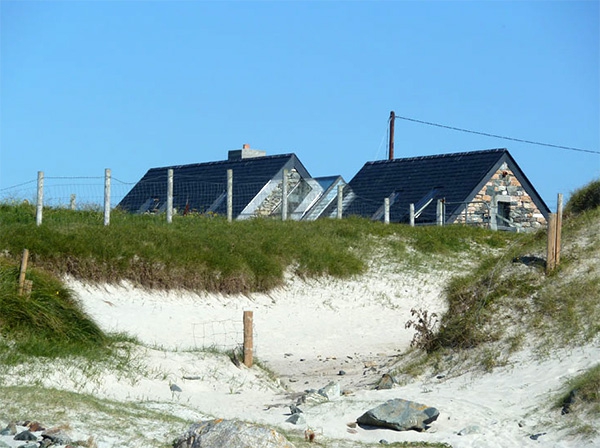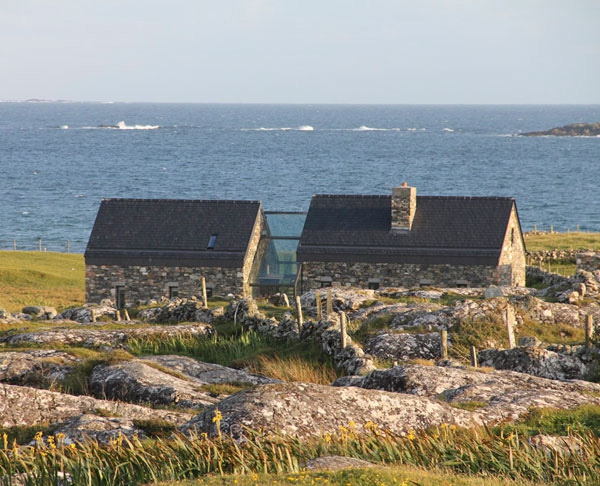 The interiors are warm, simple and rustic in tone, allowing the play and panorama outdoors to set tone to this home and its affairs. Available for rent, this lovely stone cottage makes for a great way to live in touch with nature and Irish tradition.