Starting with a few minor alterations, designers SVOYA Studio went on to create an elaborate symphony of material and form to upgrade the interiors of this Ukrainian country house. Weaving modern elegant interiors into every space and nook of the Riba House, the designers create carefully thought-out spaces that delight with their intricacy and impress with their force.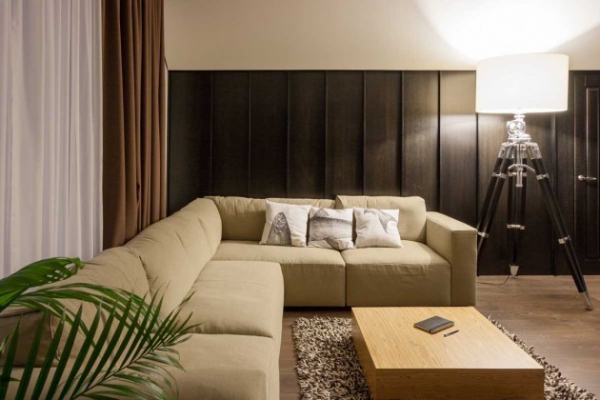 This is a design of many moments – one that offers a multitude of pauses and eye-catching features. Every frame is indulged with equal attention, creating a synergetic flow of form, color and texture. Inspired by the occupant's passion for floristry, the designers blend natural green into the spaces, striking a fresh balance between organic unpredictability and modern elegant interiors. Moss panels contrast with metallic cool to create interesting backdrops and wall art in the living space. Adding flavor to the proceedings, these bring a touch of ecological chic to the interiors in compact and neat strokes.
Extending this approach into the rest of the house, each room and scheme emerges from a careful rendering of its backdrop. The walls are paid special attention, using color, texture, lighting and elements to create a stunning visual that sets rhythm to the room. Keeping a sharp rein on their tone ensures they blend in beautifully and do not overwhelm the space.
Like an intricate work of art, every aspect of these modern elegant interiors invites engagement and a closer look through a delicate balance of colors and a rich tactile experience.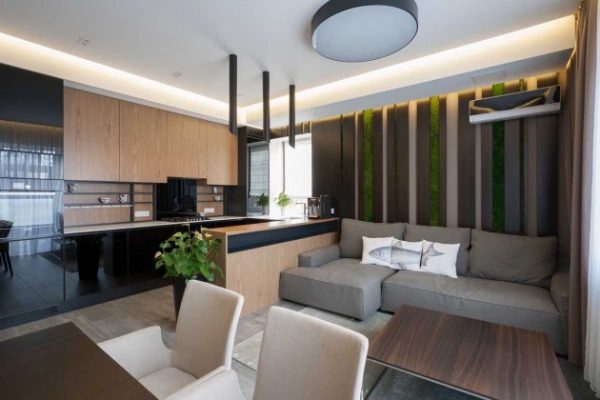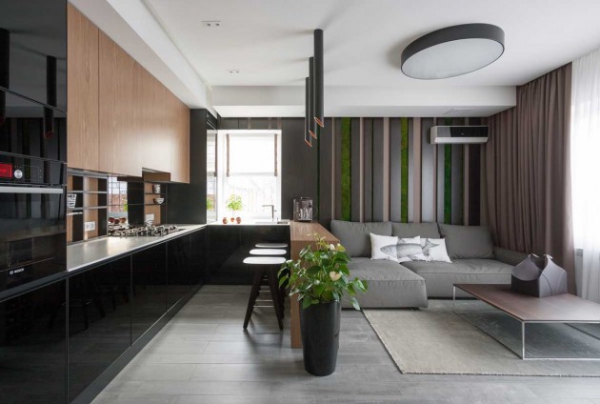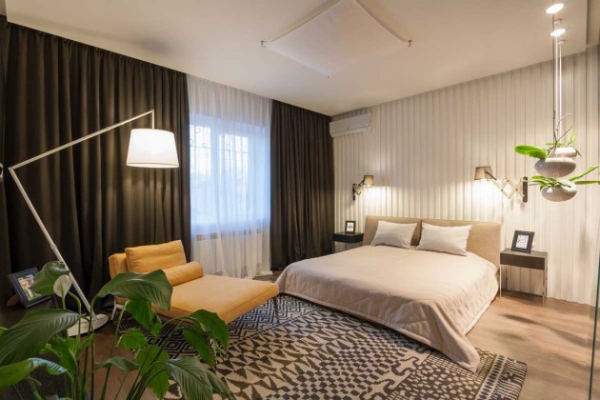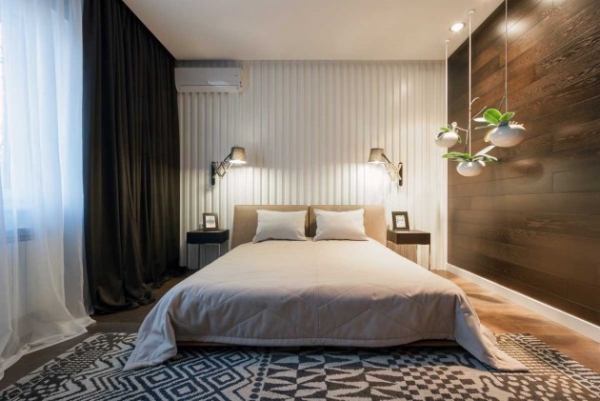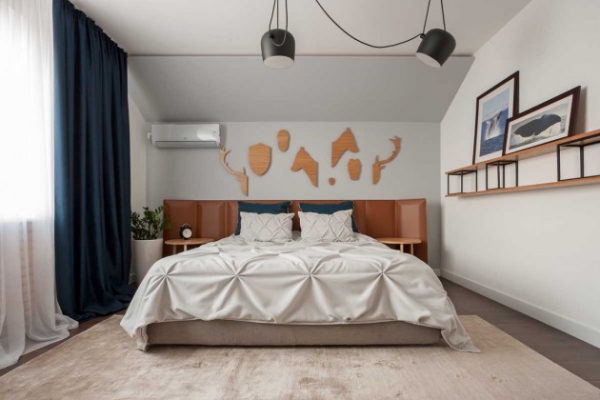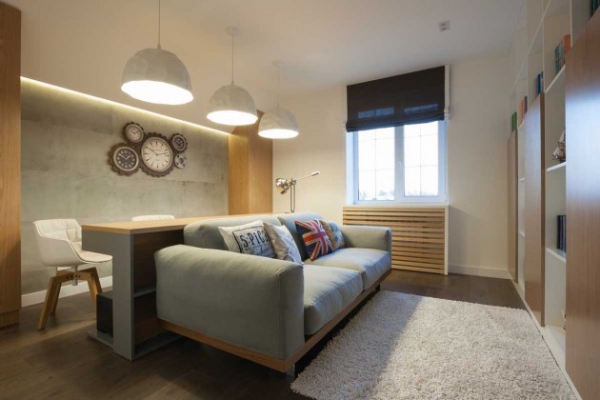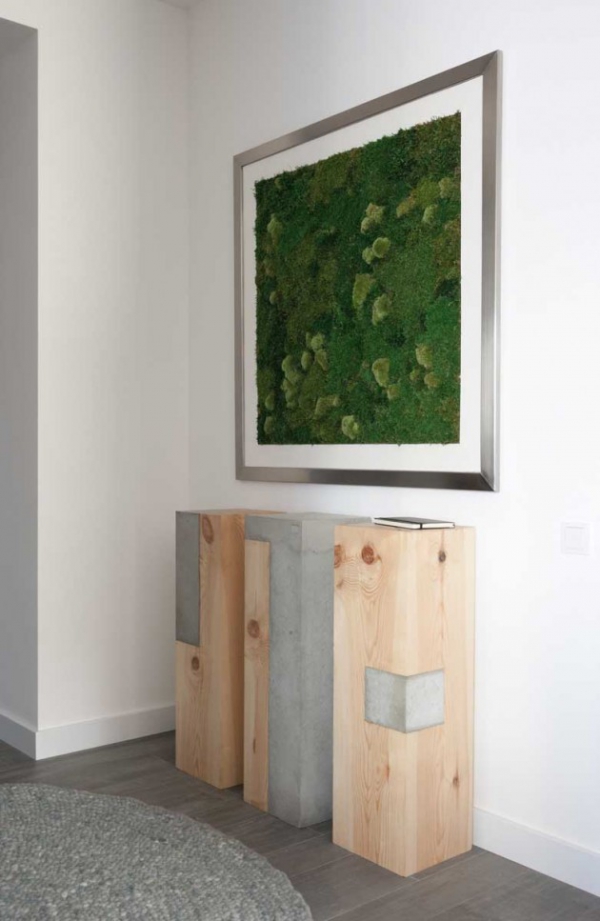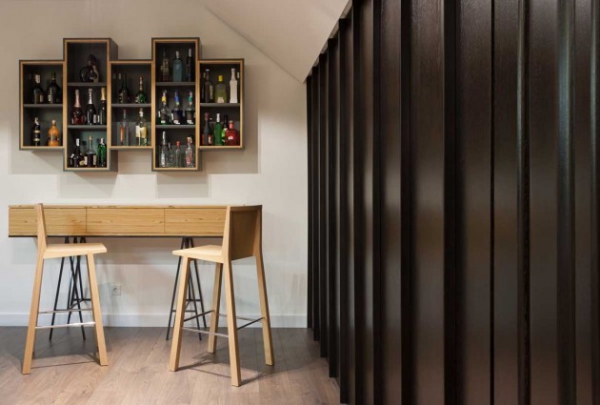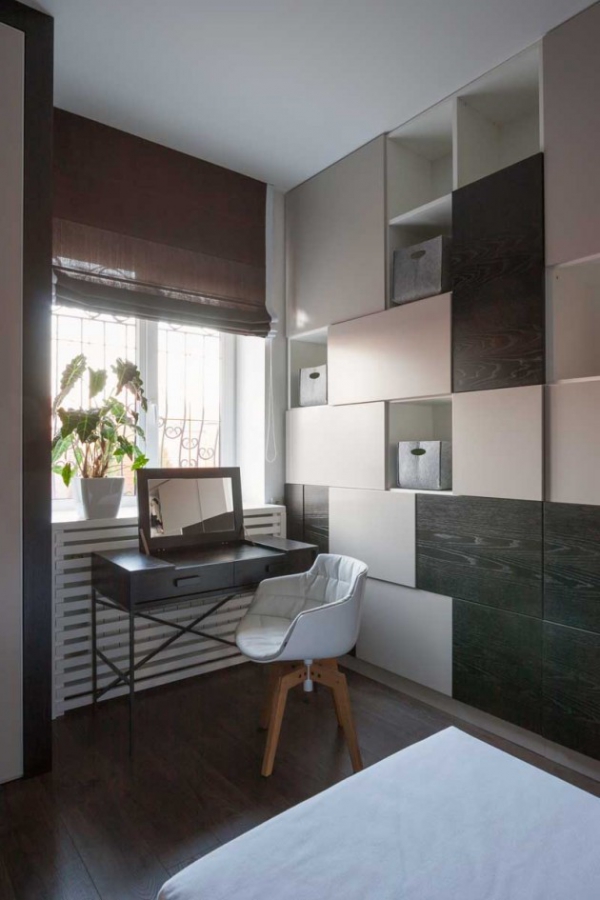 Photos: Tanya Kovalenko