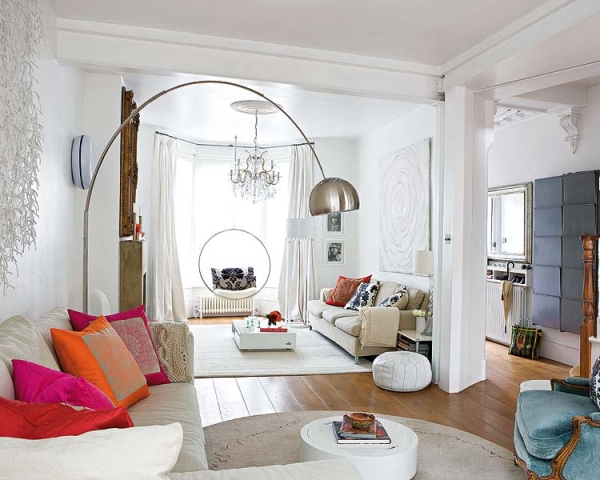 This fabulous interior is all kinds of exciting with its gorgeous hardwoods and outstanding design. We love the pops of color and the way the older design is mixed with a modern style and a contemporary style.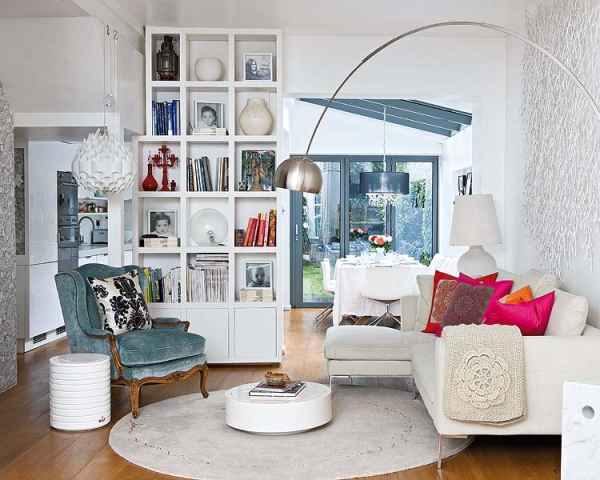 Just look at the gorgeousness of this space. The warm hardwoods are decorated with a circular light gray rug, and on the rug, a low circular white table sits. A plush dark teal chair is adorned with a black and white pillow, and an L-shaped sofa has boldly colored accent pillows and a crocheted throw. The wall decoration is phenomenal and wonderfully unique. The tall white shelving is full of books, photographs, vases, and other decorative items, bringing a lot of beauty to this fabulous interior. We love the décor hanging over the teal chair, and the small table next to it, they are wonderful additions. A silver modern light leans into the room, putting a lovely finishing touch on this fabulous interior.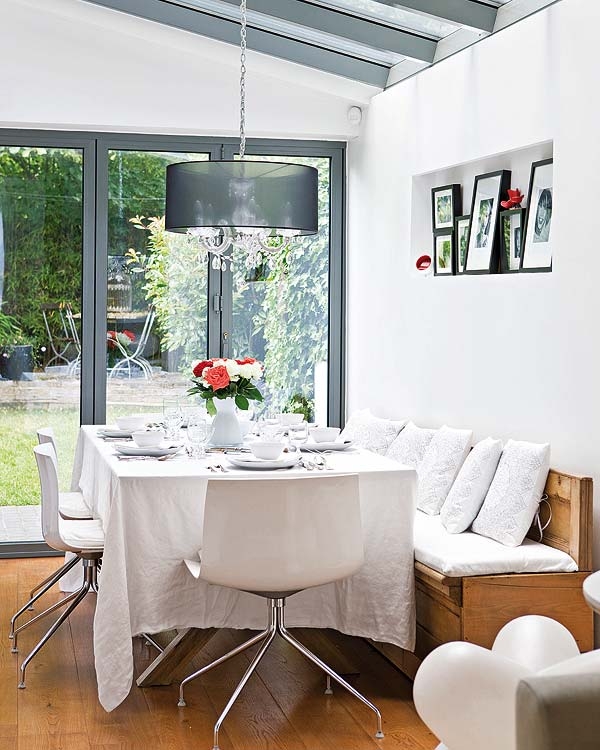 The dining area is delightfully charming in this home. We adore the color of the windows. Stunning white chairs and a wooden bench with white cushions, surround a wooden table with a white tablecloth. On the bench, white pillows with a subtle pattern bring so much interest to the outstanding design, and on the table, flowers add a touch of color and liveliness. The ceiling light is phenomenal, bringing even more elegance to the space, and matching the gorgeous windows: positively radiant.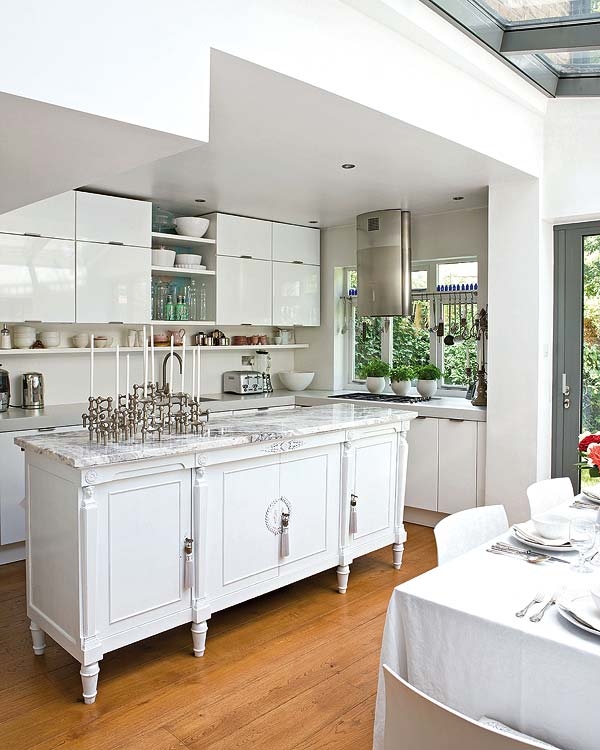 The kitchen continues the older design touches with the phenomenal island. The detailing, the marble top, and the intriguing candleholder, are absolutely beautiful, creating a wonderful centerpiece for the interior design and also creating a division between the kitchen and the dining area. Brilliantly sleek white cabinets, a touch of open shelving, candelabras, and lively plants complete this exceptional space.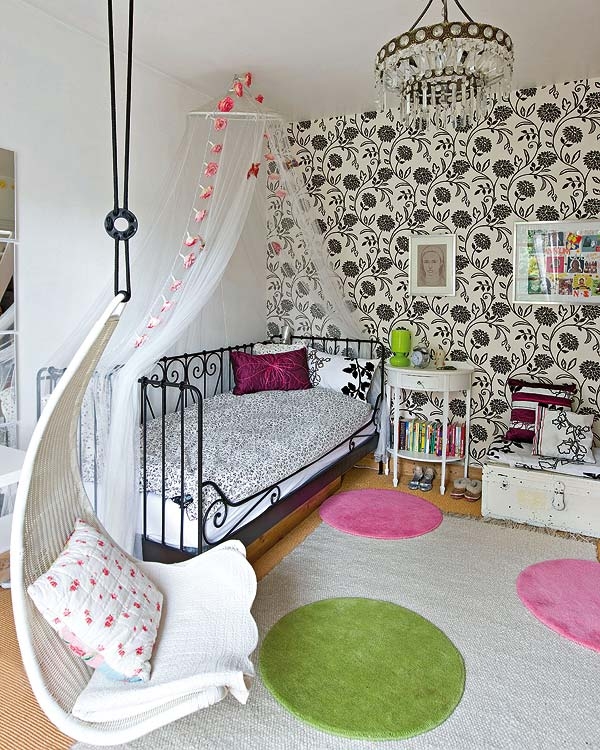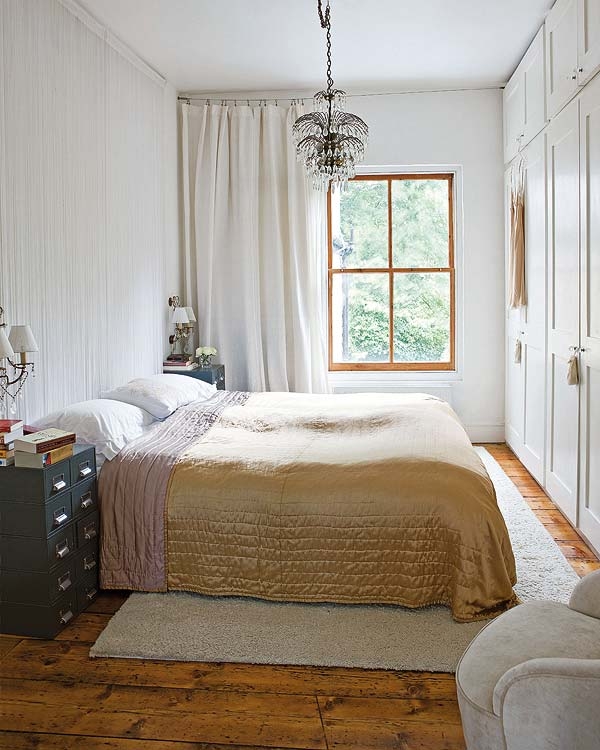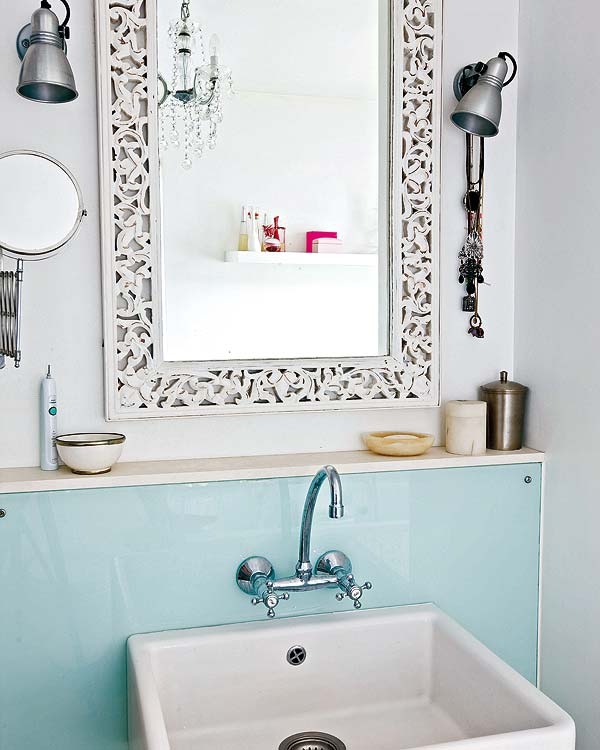 Images found on: micasa (website in Spanish)