At first glance you'd maybe even think it is a dollhouse!
This minimalist micro house was created by the architects Matthias Pruger, Manuel Rauwolf, and Ulrike Wetzel when they were students in Germany.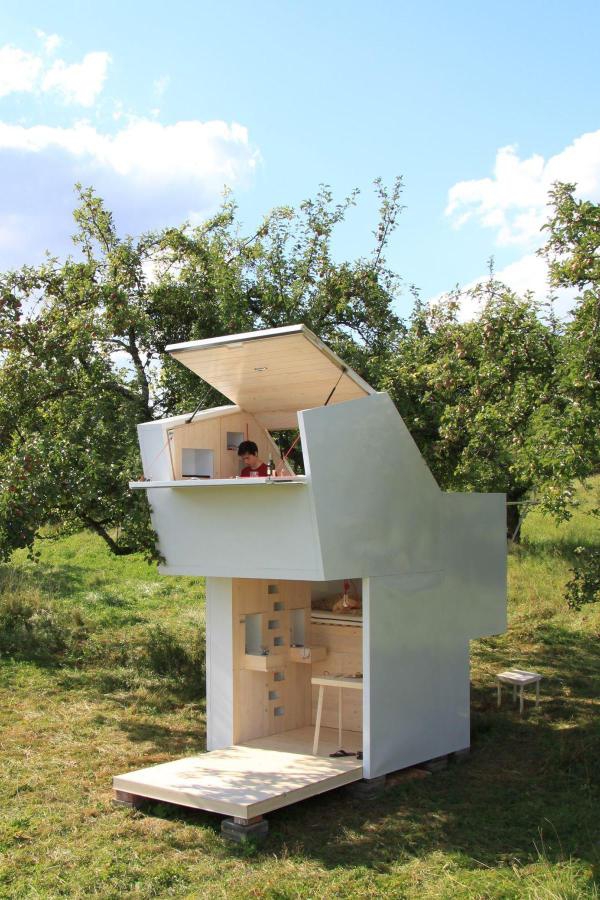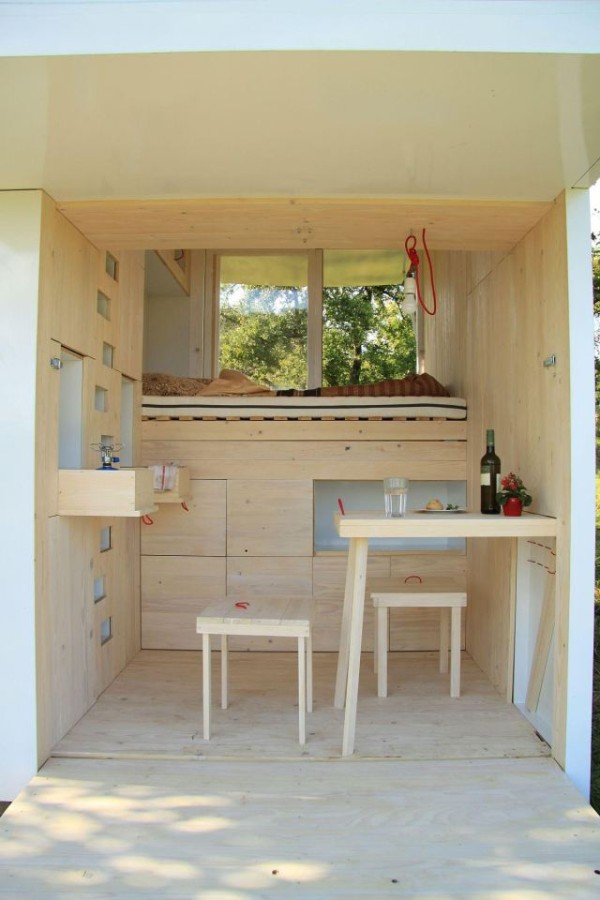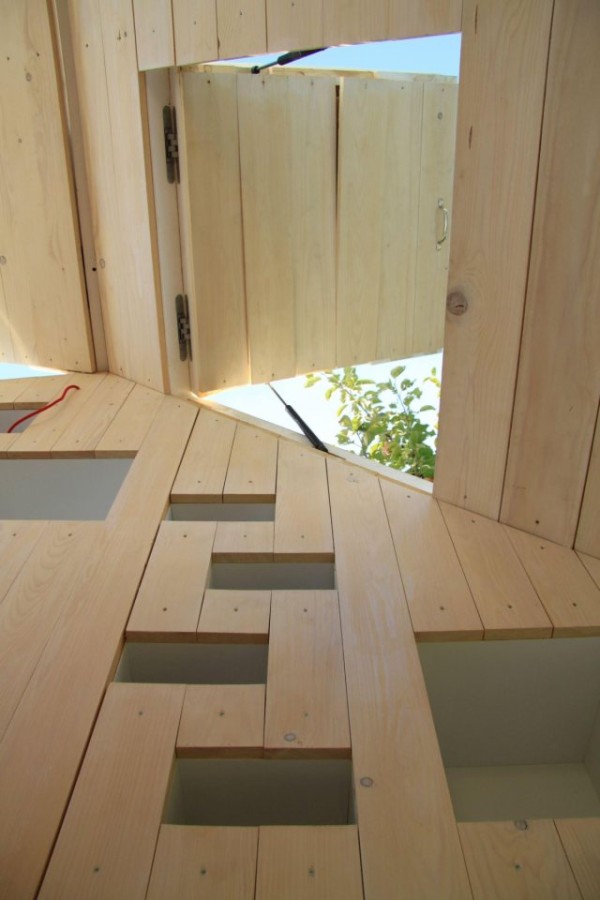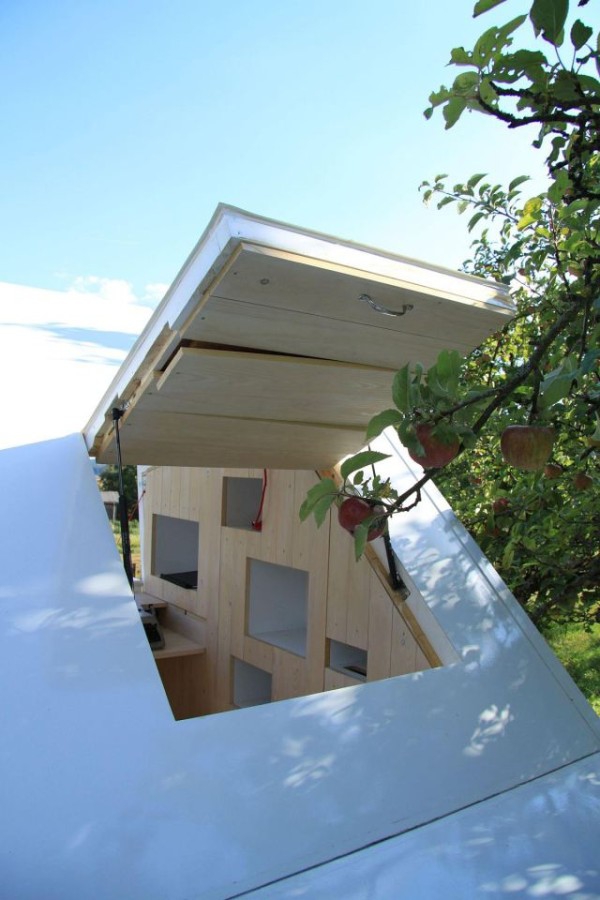 No one could actually live in this micro house. It was designed to be used as an area for studying, reading, meditating, and well, relaxing. Which really, is all that this feasibly could be used for.
Imagine putting it in your backyard though, how perfect would it be to be able to have a little area of escape just feet away from your home?
The retractable wall and roof are especially excellent for a beautiful summer evening; cool breeze and your favorite book, sounds perfect!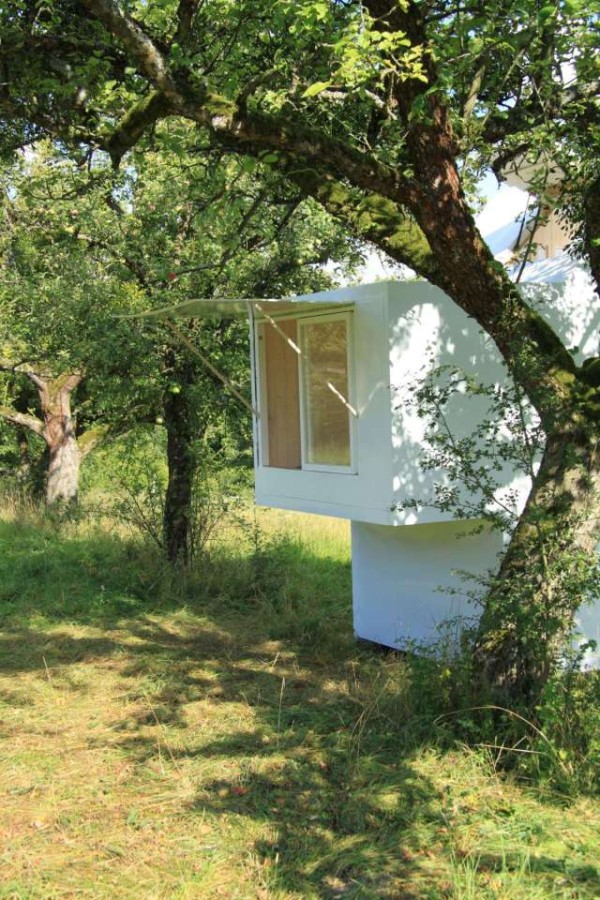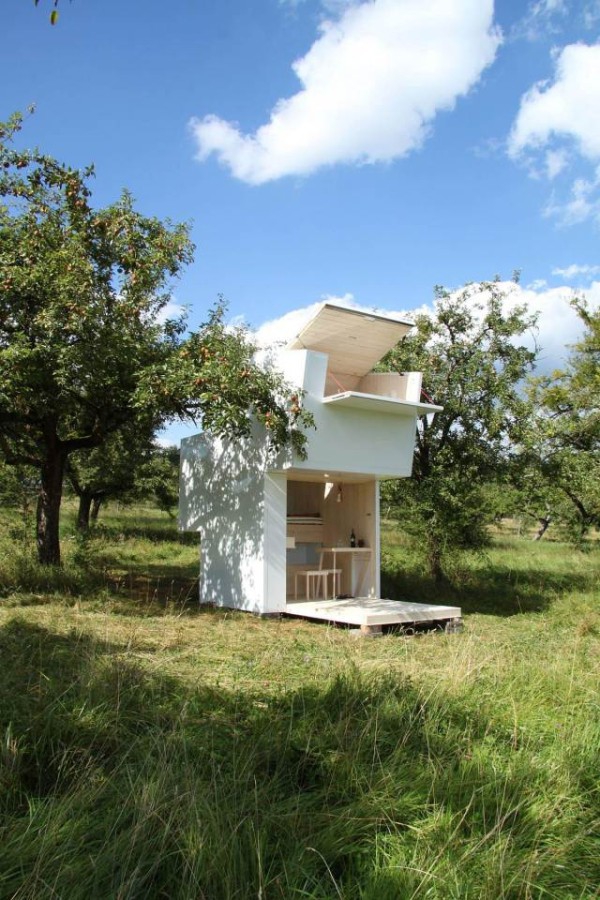 One thing that's really nice about this mini home is that there is room to personalize it and make it your own. Little built-in square shaped shelves and some wall space provides area for decor and personal touch. Another part of the design we especially love is the built-in bed; for a minimalist micro house, this truly is super functional!