This amazing two-story family house is located in one of the most popular residential city quarters of North Miami, Florida. The project was developed and accomplished in 2016 by SDH Studio. Celebrating the splendor of the Miami ocean coast landscapes, the house is an impressive example of architects' and designers' intent to blend outdoor and indoor spaces in the best way so as to create an intimate interaction between home residents and their property surroundings.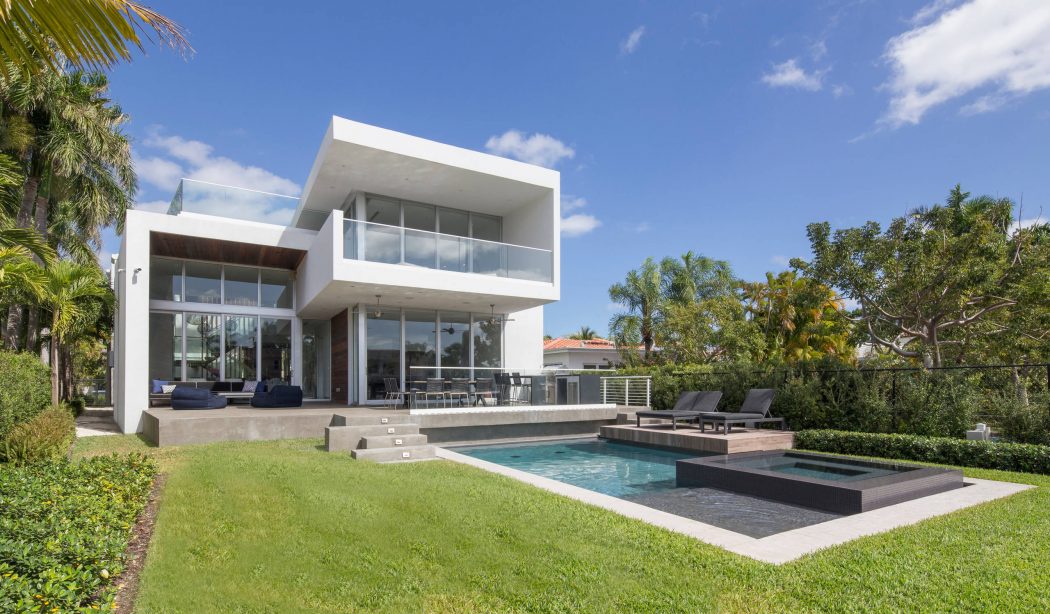 Based on the innovative approach to layout and design, characteristic for all SDH Studio's projects, the concept of this particular house features a creative architectural minimalist assembly of structures set to emphasize on water, sun and landscape. The main purpose here is obvious – exploit all possible opportunities for creating a seamless transition between interior and exterior spaces.
Architecture, layout, design, materials, furniture, and décor are all dedicated to providing optimal conditions for active outdoor experience, witnessed and interacted with from the privacy of the indoor homey environment.
Special attention is paid to shapes, light, color, art, and functional elements implemented in both interior and exterior areas of the property in interpretation of the modern design style main features.