We thought it would be great to continue inspiring you with beautiful homes in warm climates. Our fingers are crossed for warmer temperatures by the end of next month! To continue our forest series, we decided to take a little mental vacation and travel to Valle de Bravo, Mexico to check out this gorgeous forest house complete with all the fixings!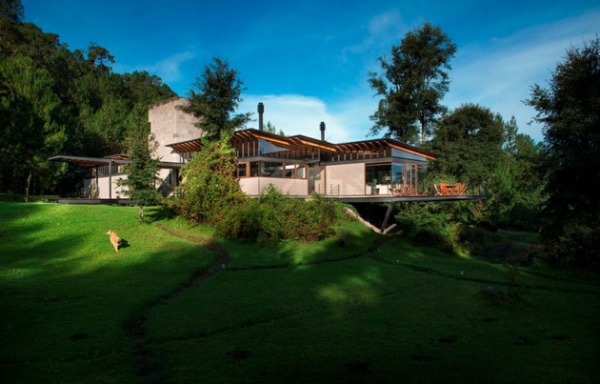 Designed by architect Alejandro Sanchez Garcia, this forest house is truly reminiscent of a tranquil getaway resort, but instead of staying for just a little while, it's a home you and your family can enjoy for the long haul. Cleverly hidden behind the trees, one of this home's major features is its diagonal roof. Dualistic in nature, its distinctive roof allows for the best views of the surroundings from inside, while also shielding its inhabitants from blinding sun rays.
Because of the imbalanced ground, this home had to be built a bit elevated using natural materials of wood, steel and glass. This unique feature also helped to show the magnificence of the naturally formed oasis on one side of the home. On the inside, this home maximizes on full-length windows that greatly compliment the wood in interior design.
We can almost hear the birds chirping!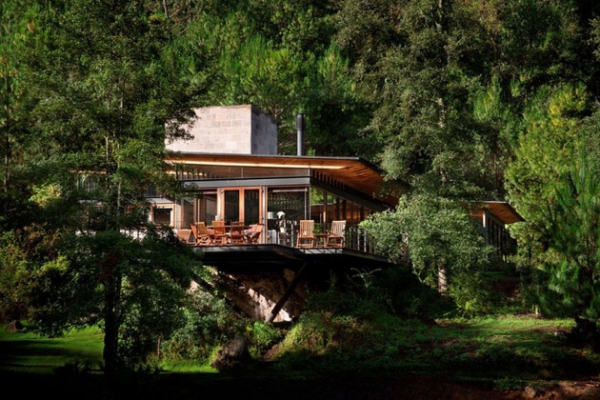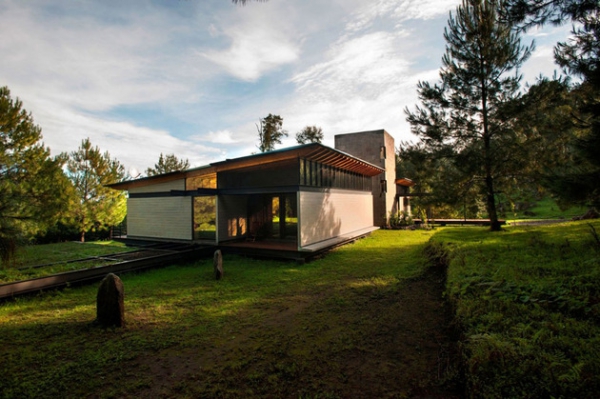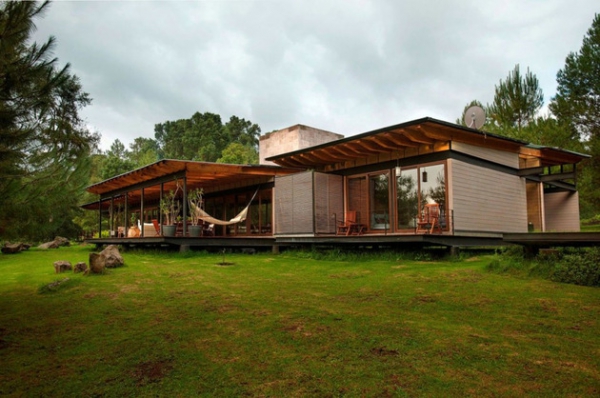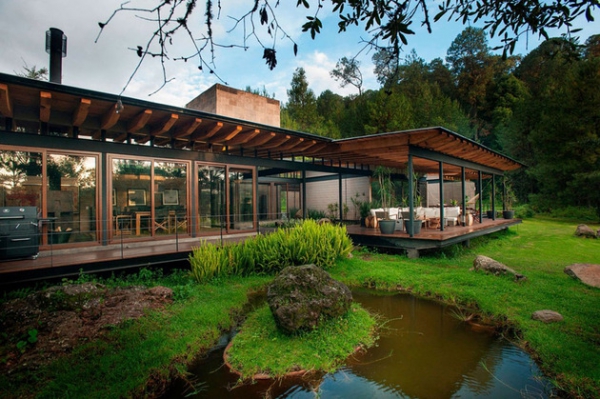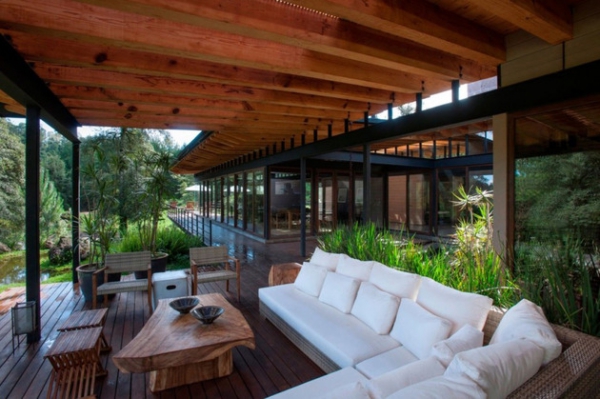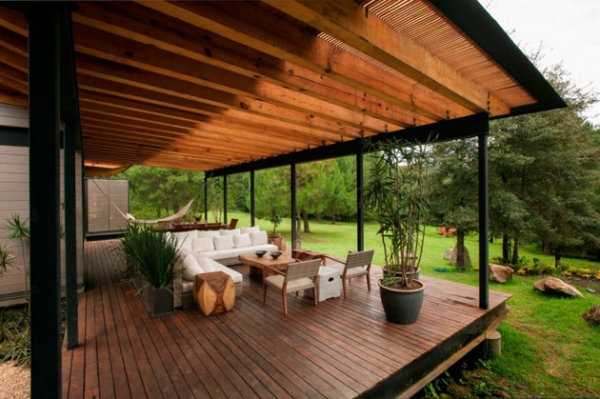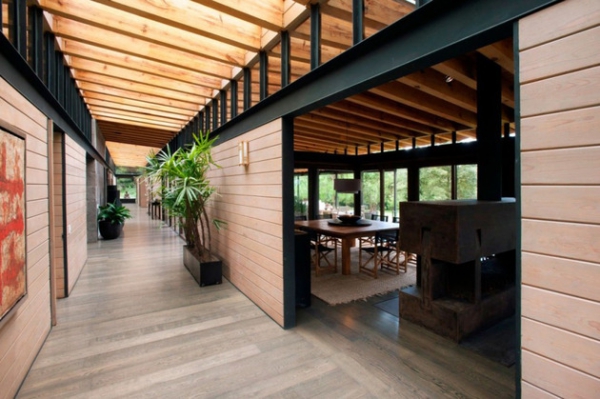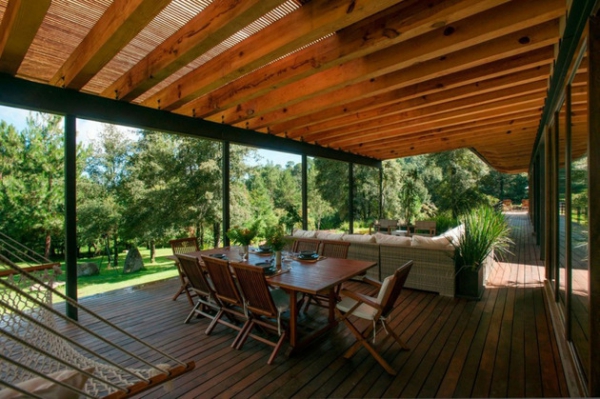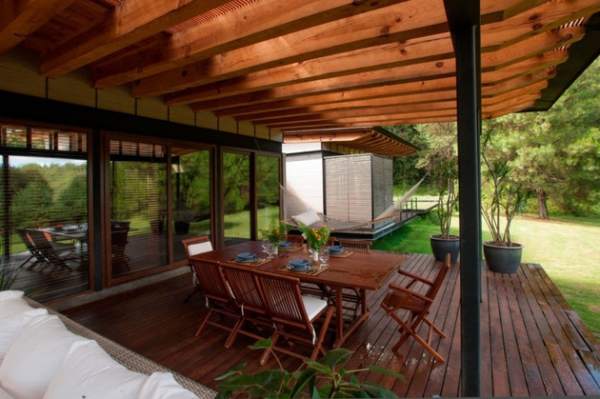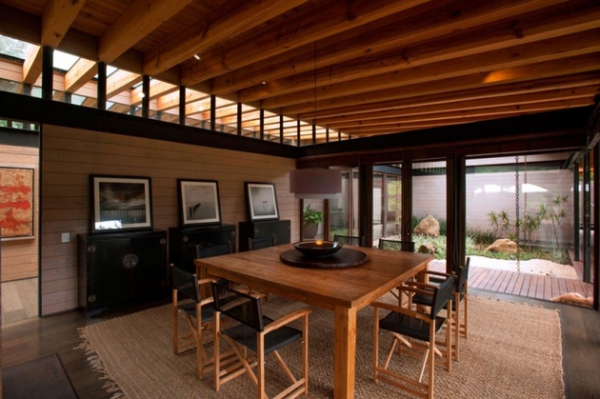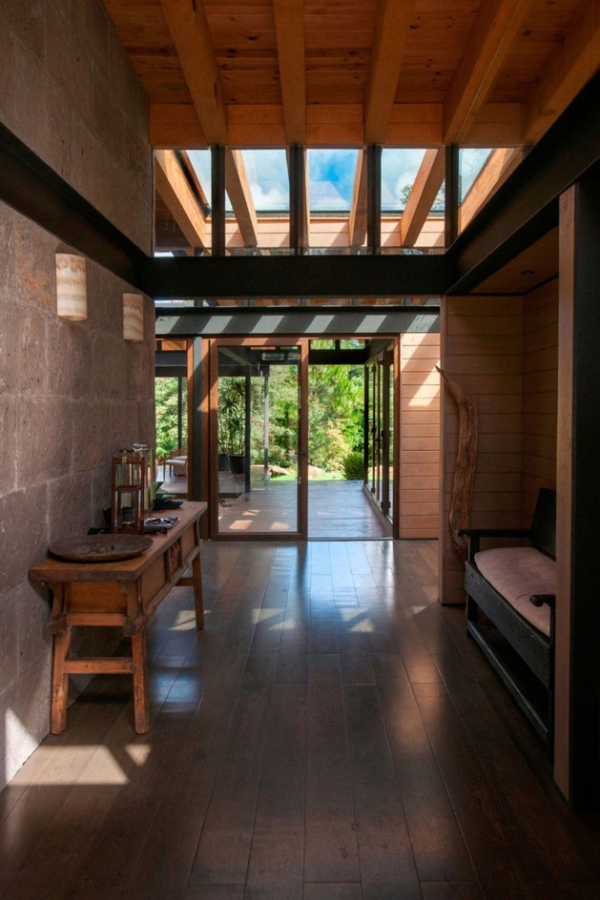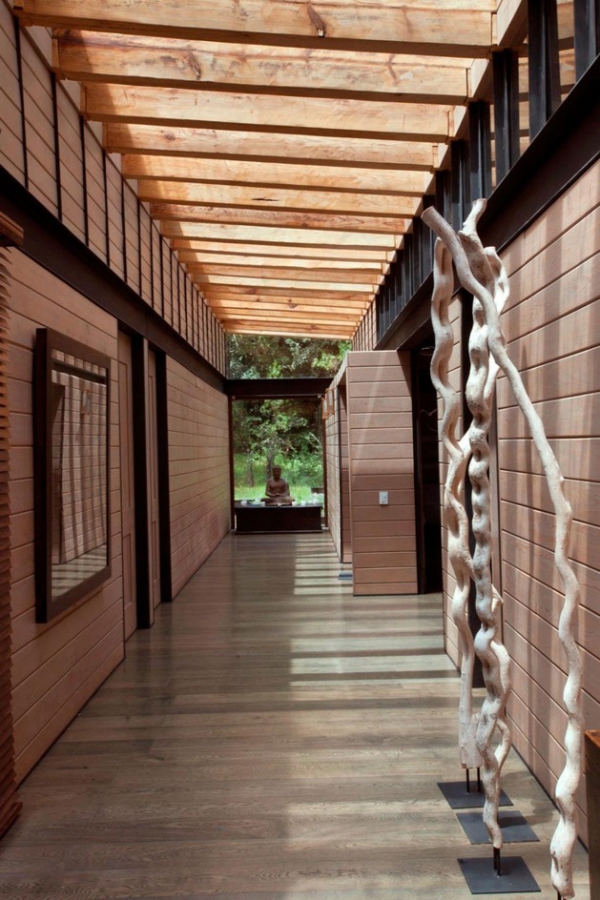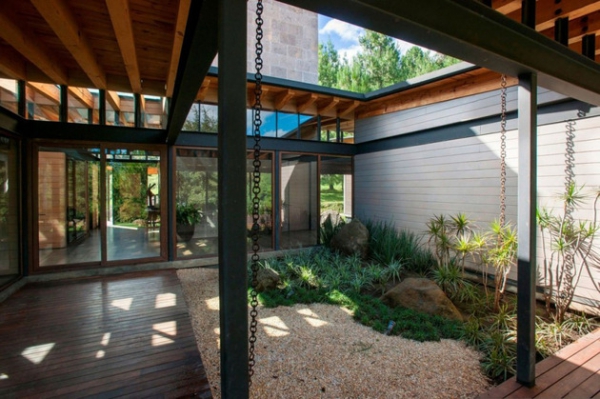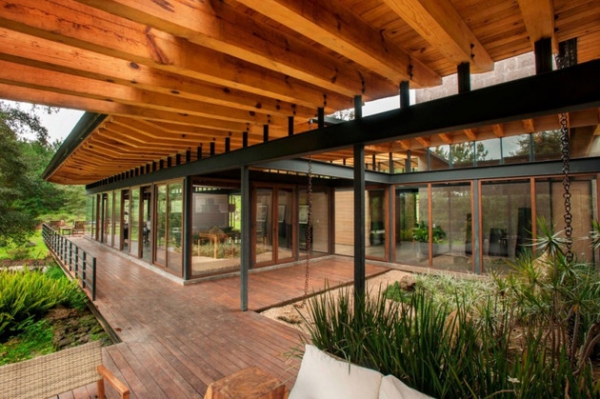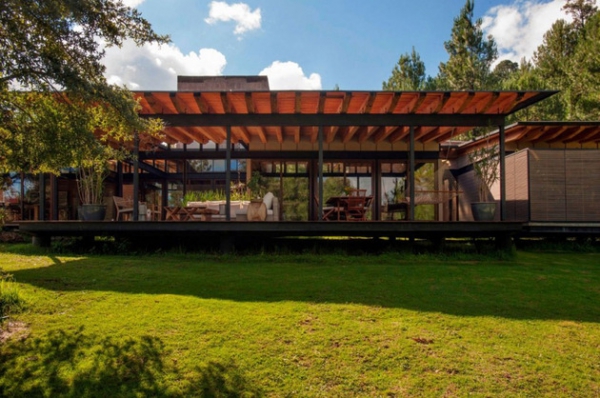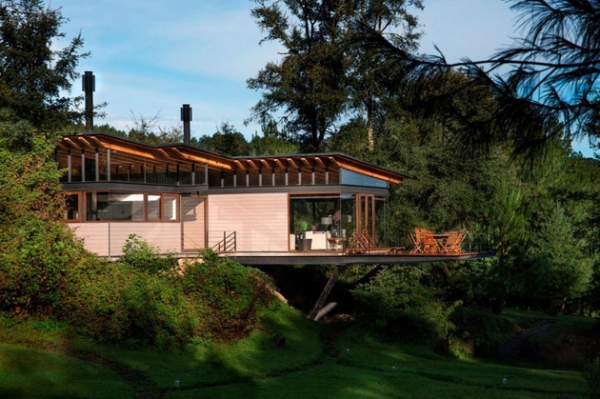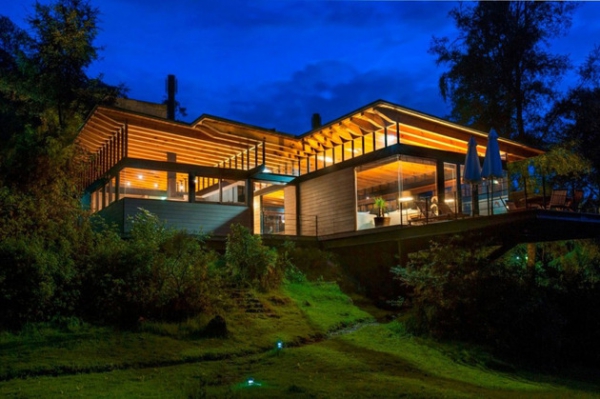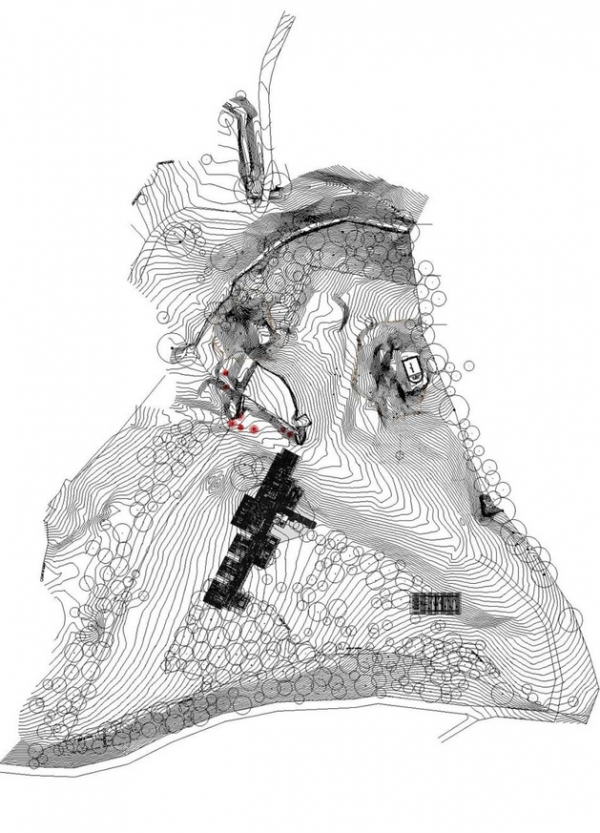 Photo credit: Jaime Navarro