The color blue can be interpreted in a lot of different ways. Some people view blue as a tranquil color that reminds them of taking the time out to enjoy the present moments in peace, while others may view it as a solemn reminder.
With whatever that comes to mind, we're sure you're have a different perception altogether with today's feature! We're traveling to the sunny city of Miami in the United States, where every day is a good day to go to the beach. This time, however, we're choosing to stay within the comforts of this magnificent house.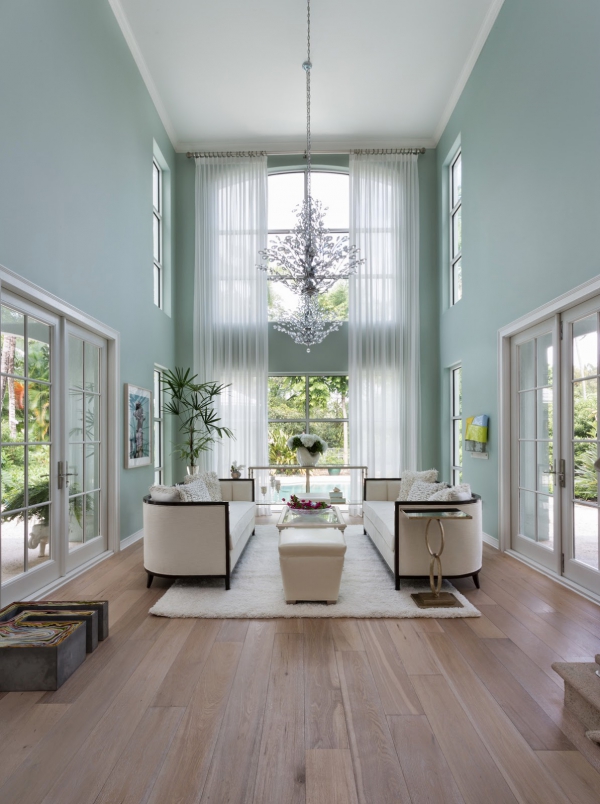 Known as the Pinecrest Beauty, this magnificent house was designed by Margaux Interiors. Margaux is a design company that has prominence in its native Miami area and also expands more into the interior design world by having their own furniture business as well. What a great compliment! As you can see in the home, there are advantages to having a business that specializes in everything. Throughout this home, light is invited in at all angles thanks to the massively tall windows occasionally dressed with sheer curtains here and there. Having a soft blue hue as a main theme in this home also helps to create a cohesive spin on contemporary style.
With subtle hints of chrome accents, crisp layouts and sophisticated style present in this magnificent house, blue will become your new favorite color!