Тhe Woodman's Treehouse is more than just a fantasy come to life; this home is intended to be lived in by those ready to live their dreams. Its rustic, rough-hewn exterior embraces surprisingly modern and cozy interiors, while each of the many windows invite in copious amounts of light and natural ambiance.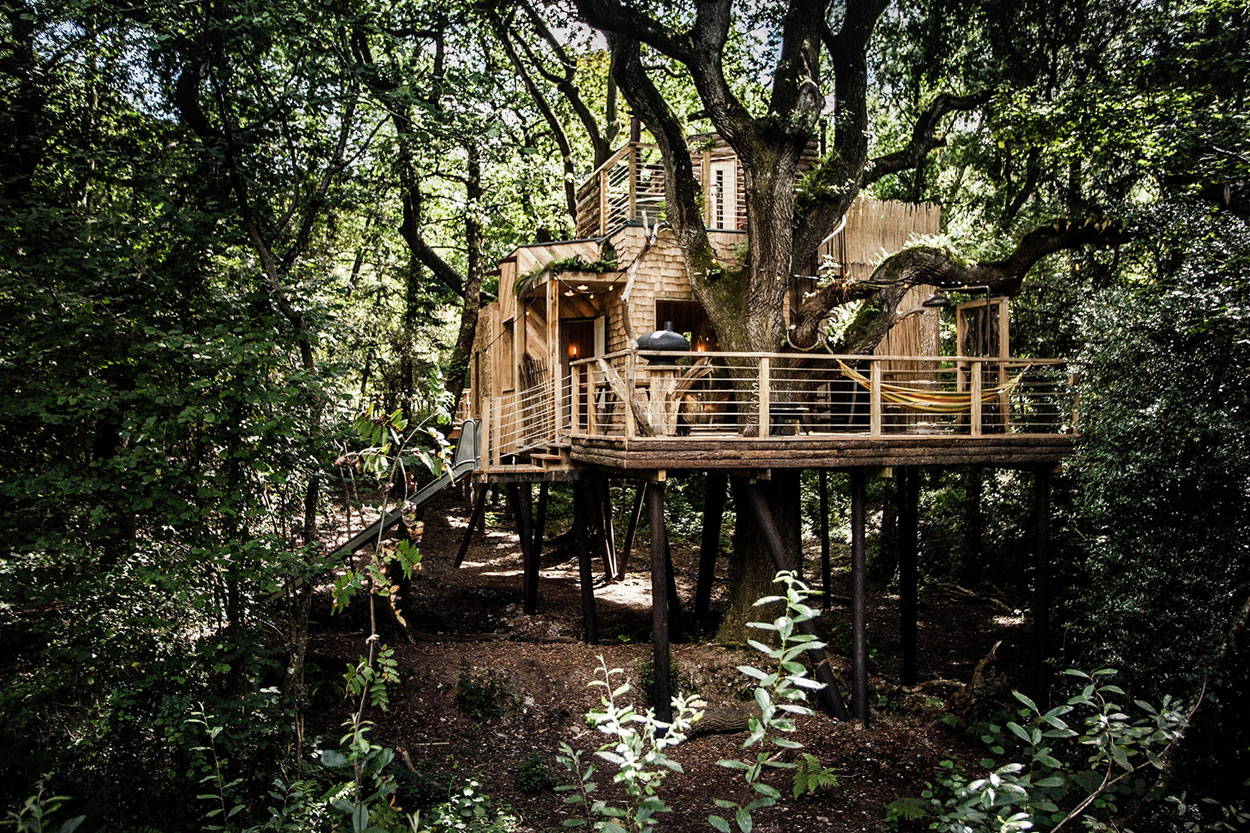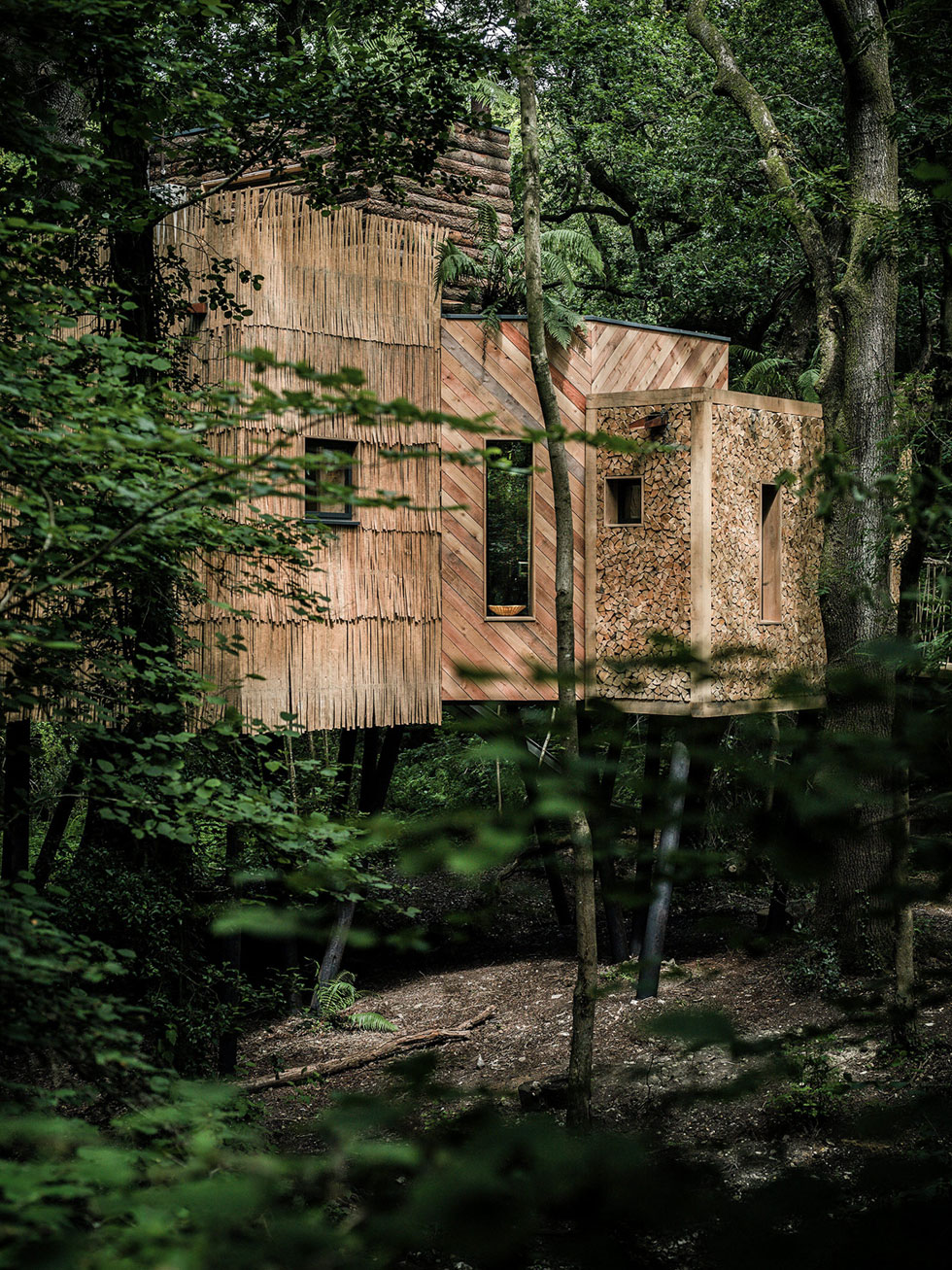 When the incredible minds at Mallinson Ltd and BEaM studio came together and refused to let their childhood dreams die, what comes out of all that hard work is a luxury tree house that anyone adventurous would be more than happy to call home. Everything from the rope railings to the porthole-style window set into the front door comes together as touchable, livable, and most importantly, attainable wish fulfillment.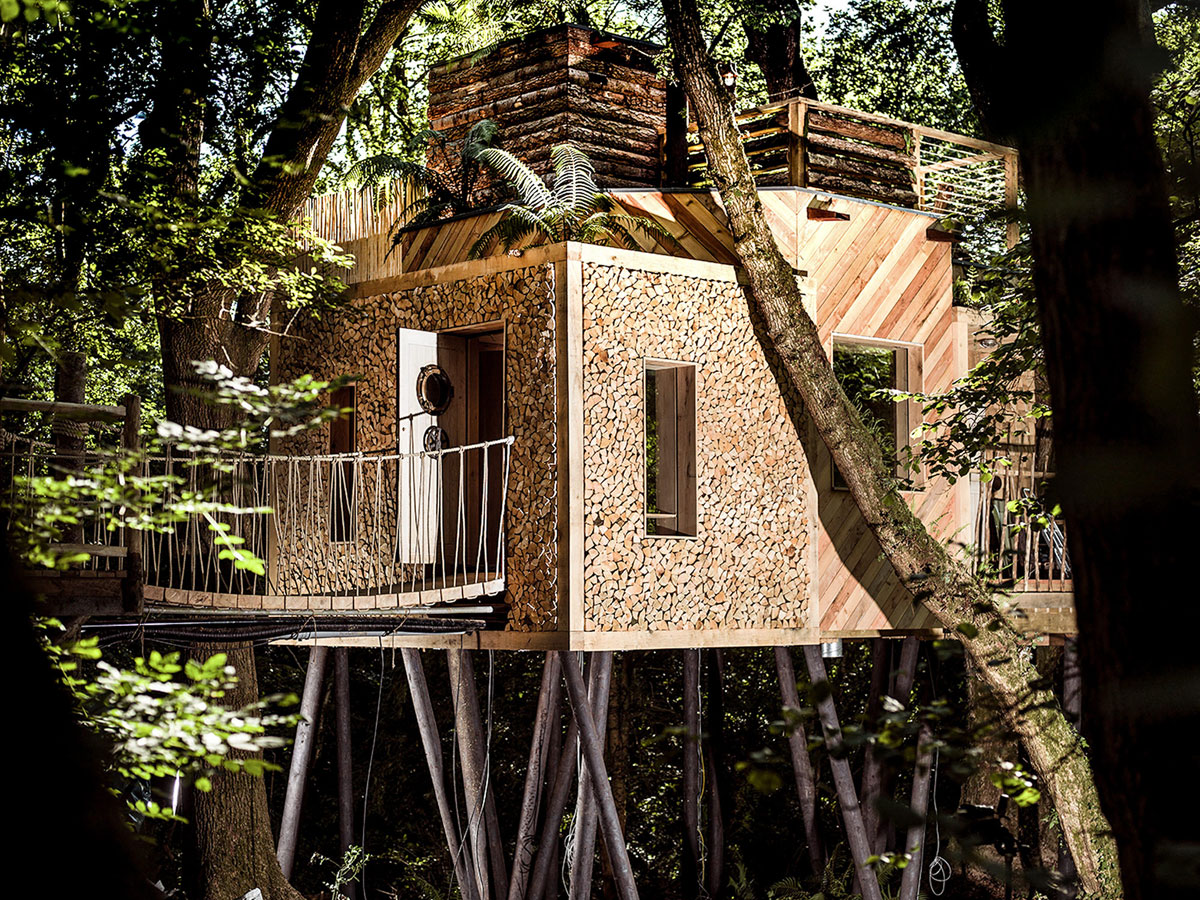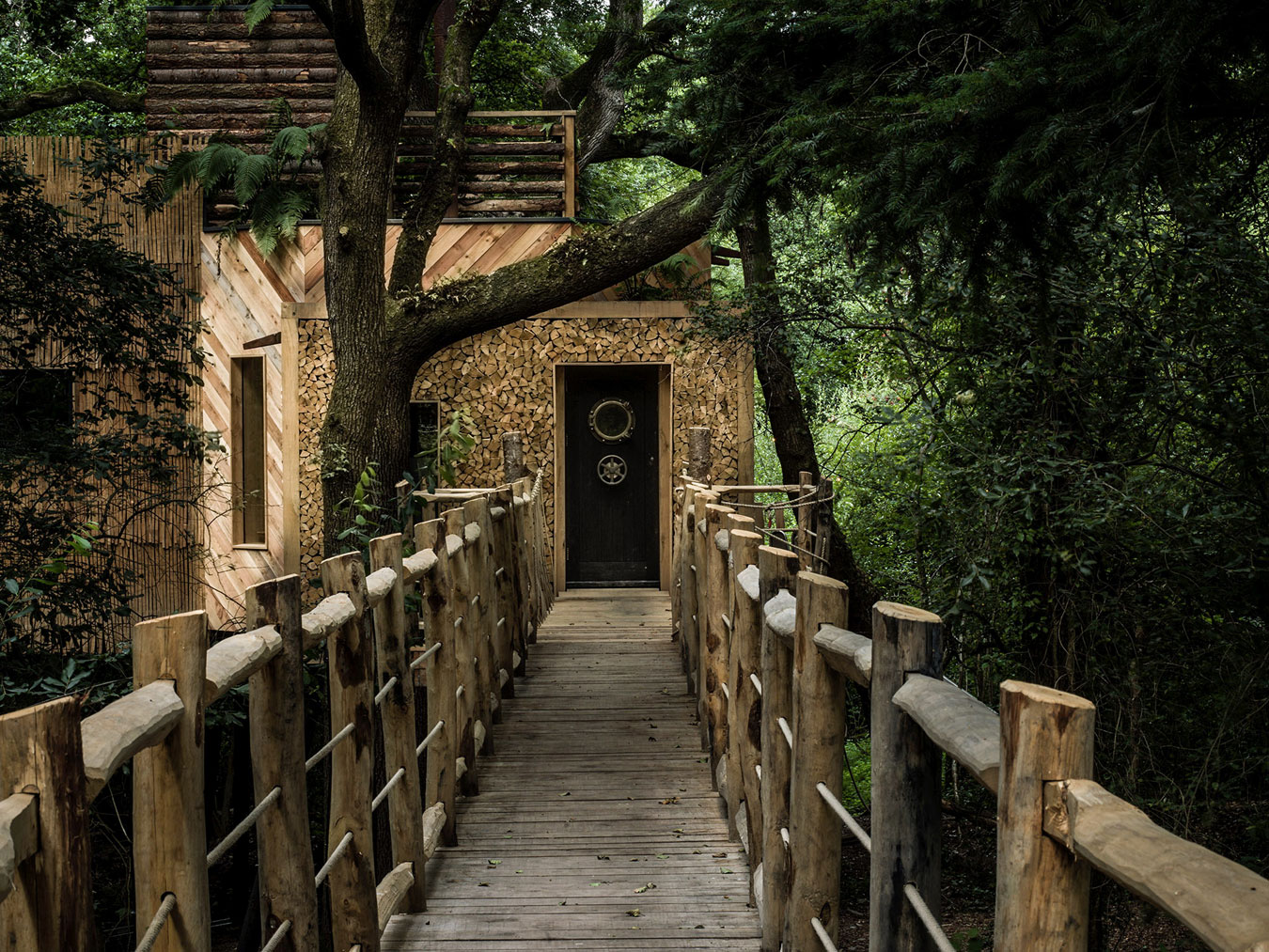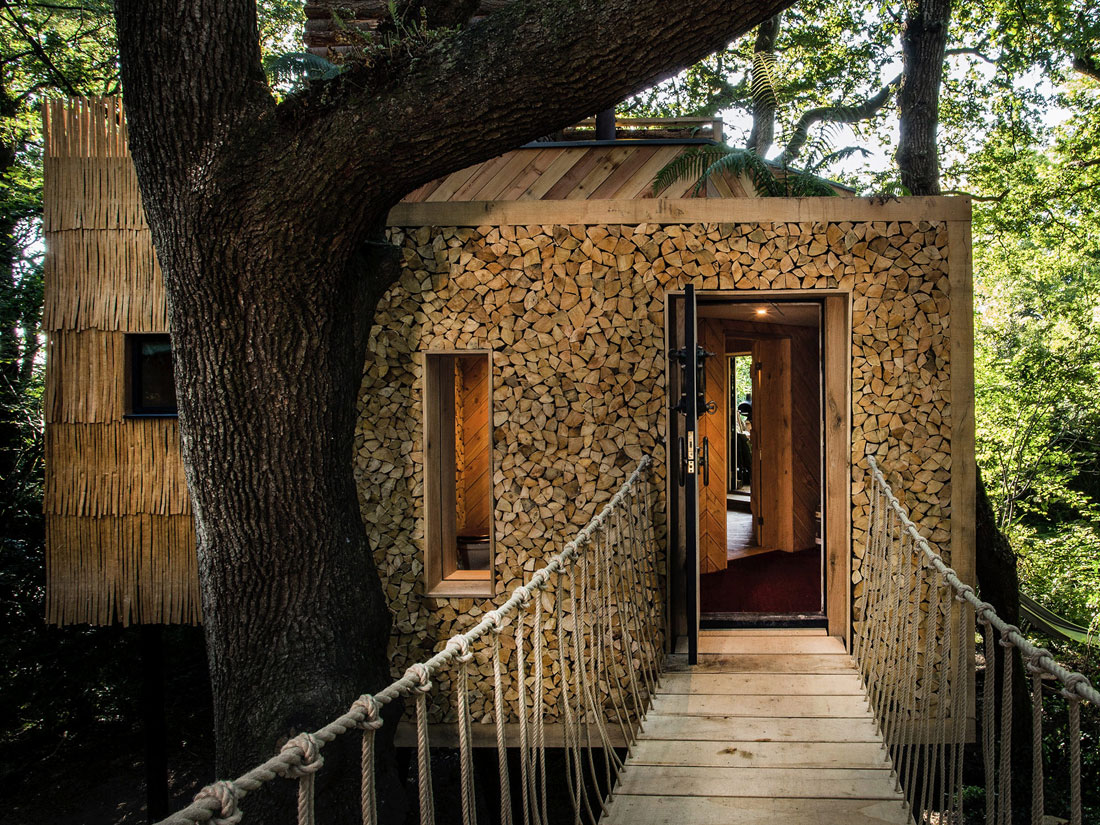 Much of the supporting tree continues to grow up through the balcony and porch, reminding visitors that it is indeed an actual treehouse, completed with both ramp and rope bridge leading up to its entrances. There is ample support from underneath, and support beams criss-cross to offer the greatest stability and support this home requires for the long run. Multiple tiers provide plenty of living space with ample opportunity to enjoy the fresh air.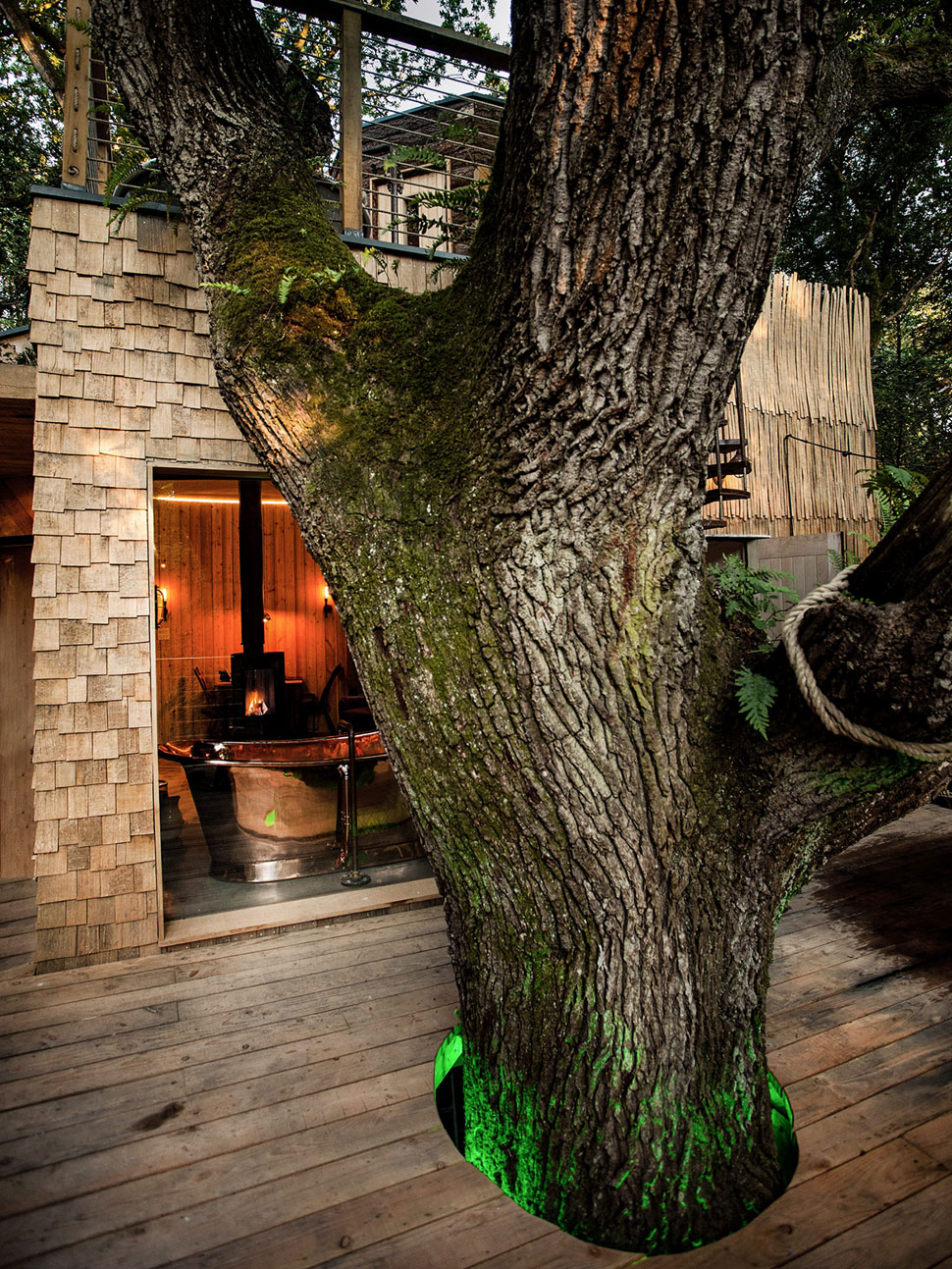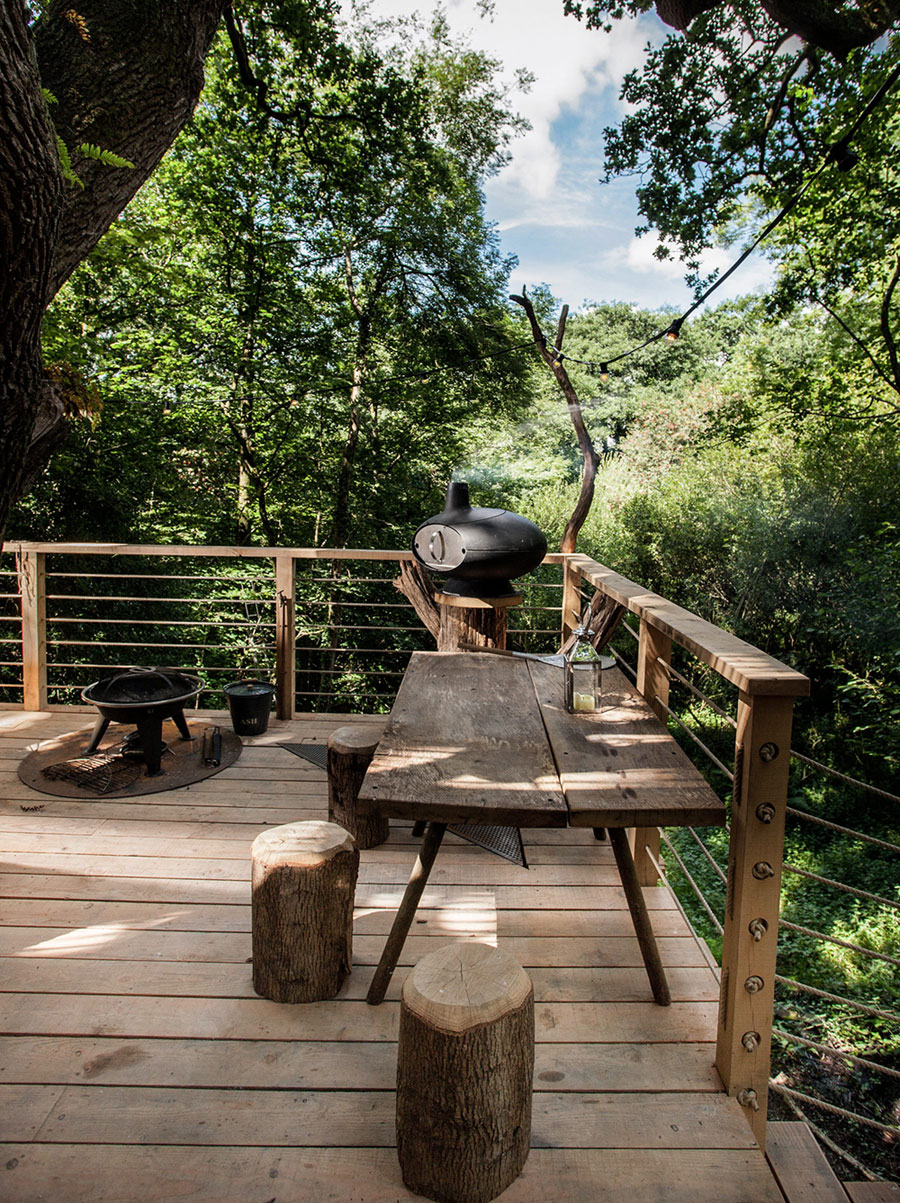 The Woodman's Treehouse is a cubic, boxy-looking thing that could have leapt straight out of the pages of a daydreaming child, yet it blends into the thick surrounding foliage so perfectly with multiple patterns and textures of wood. The bravest enjoy an open-design shower with naught but the natural foliage as protection, eschewing constraints and restrictions wherever possible.