There is a firm stroke of timeless elegance that sets this luxury single level house apart. Located in Melbourne, Australia, the Borrell Street Residence designed by Bagnato Architects is evocative of the splendor and bold simplicity of ancient Egyptian temples. Housing a family of six, the residence was designed over a 1,160 square meters footprint to generously accommodate the living, entertainment and social needs of its occupants.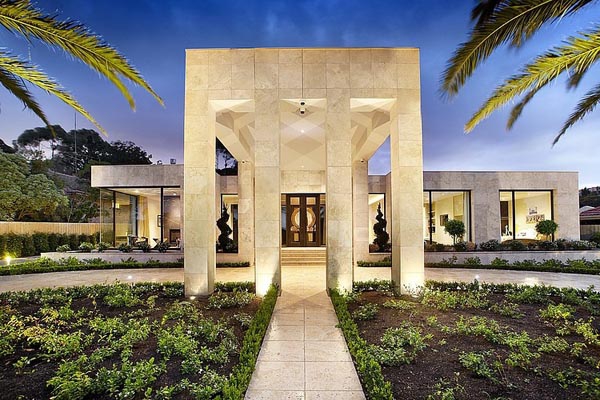 Clad in smooth walnut travertine, the exterior of the building exudes opulence and sophistication. The vocabulary is clean and simple through the design, tending towards the brave and undaunted for maximum impact. Indoors, this finds expression in the furniture and elements which are exaggerated in scale, as well as in the exploded dimensions of individual rooms and spaces.
A singular corridor, clad in walnut travertine, punctuates the facade to extend across the length of this luxury single level house. Connecting the various spaces, it flanks a central green courtyard that floods the core with natural light and breeze. This house comes with all the fittings and fixings that define modern luxury, translating them into grand statements of aesthetics and chic. The color palette is simple to keep the strokes swift and bold, complemented by the extensive use of marble, timber paneling and glazing.
A blueprint of prominence and self-assuredness, this luxury single level house is a place to live it up in effortless style.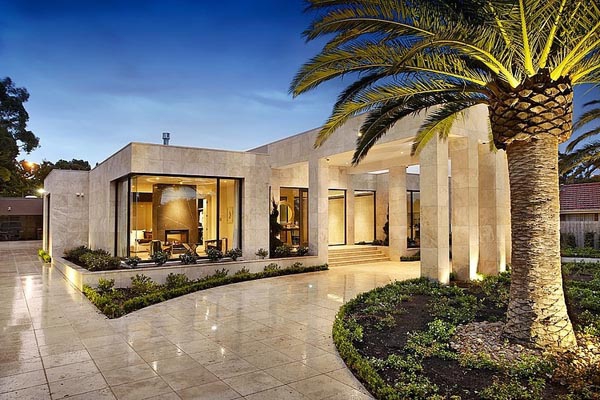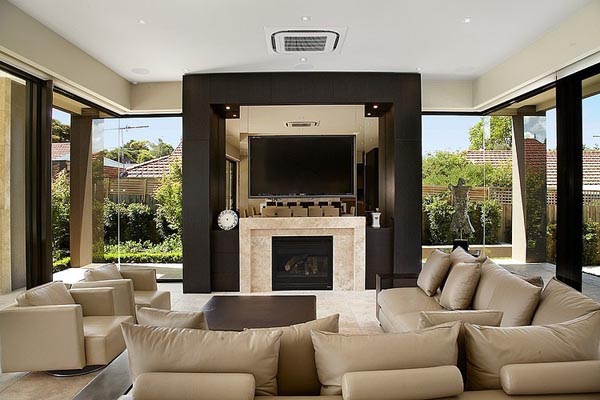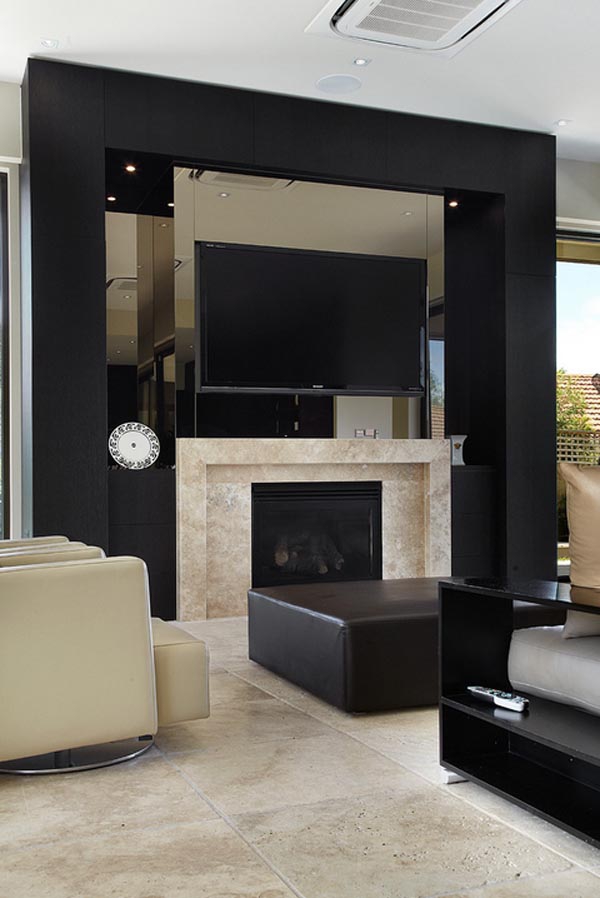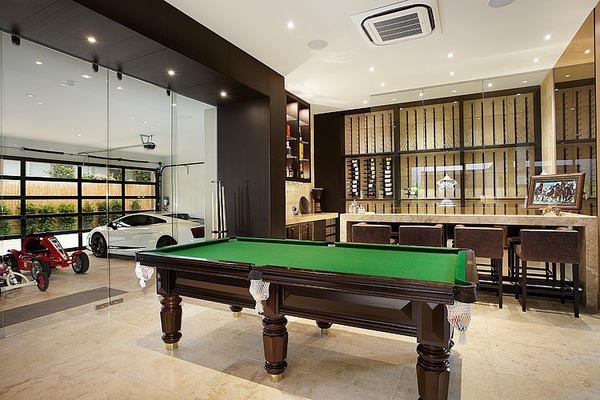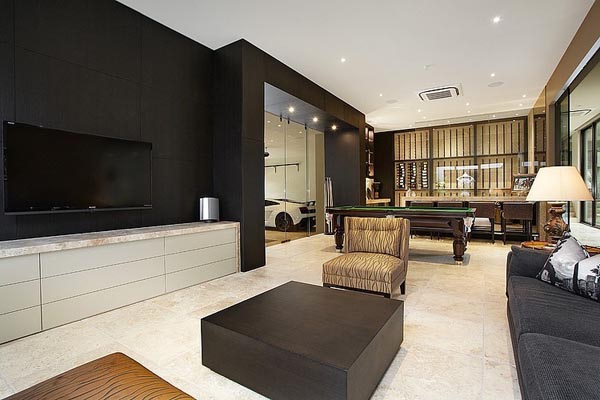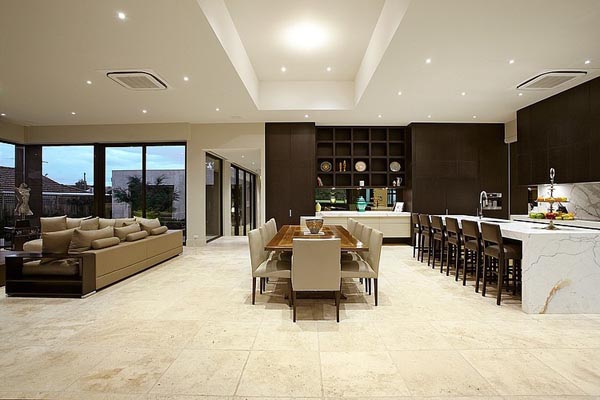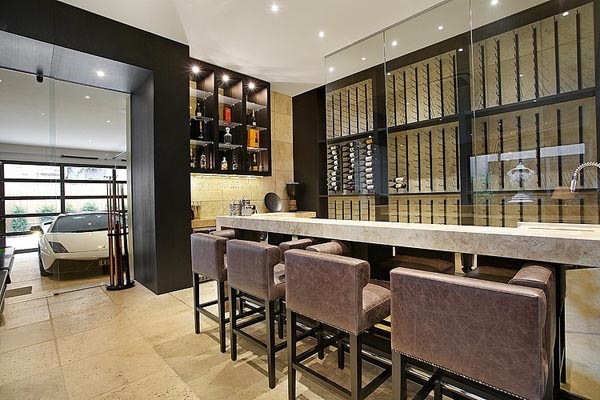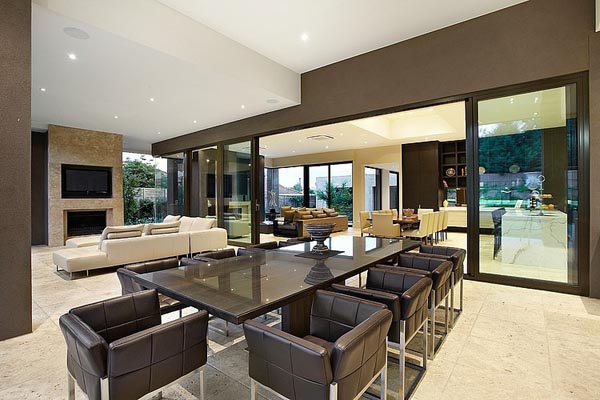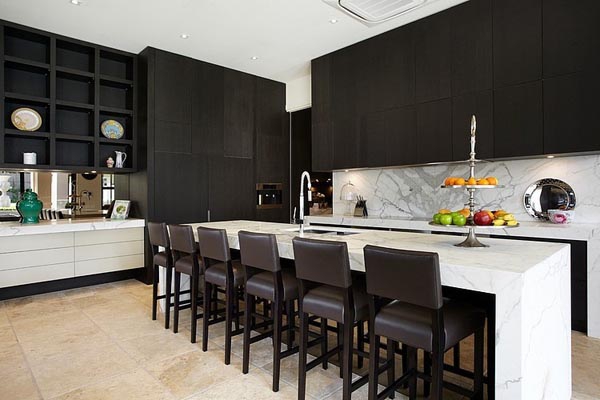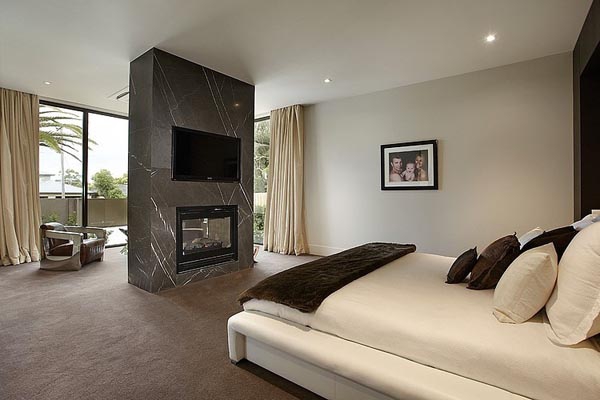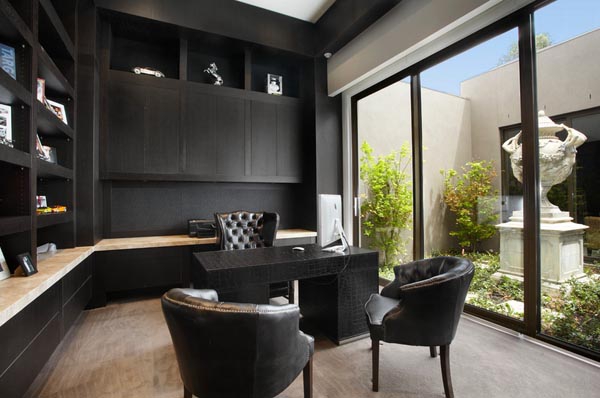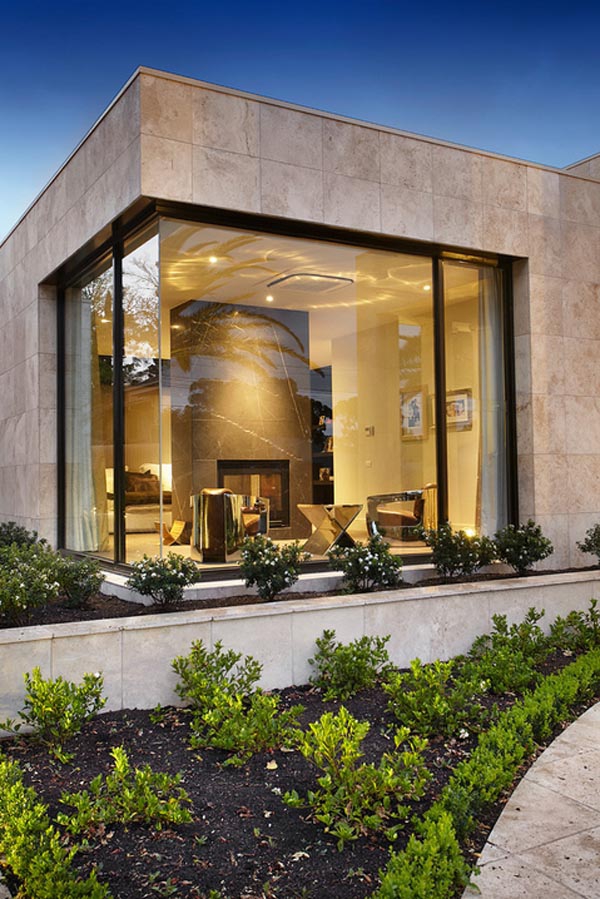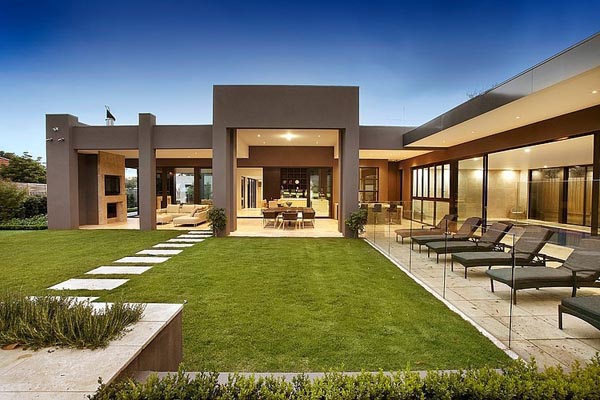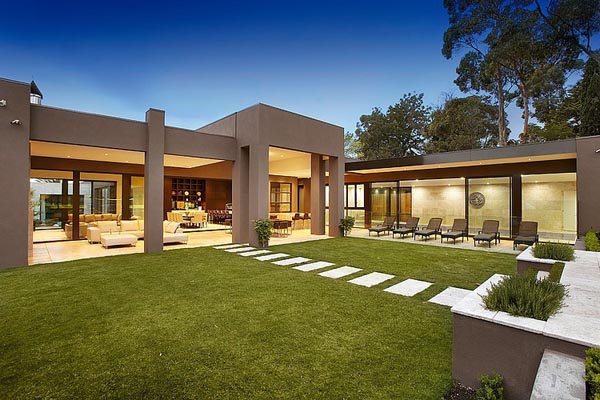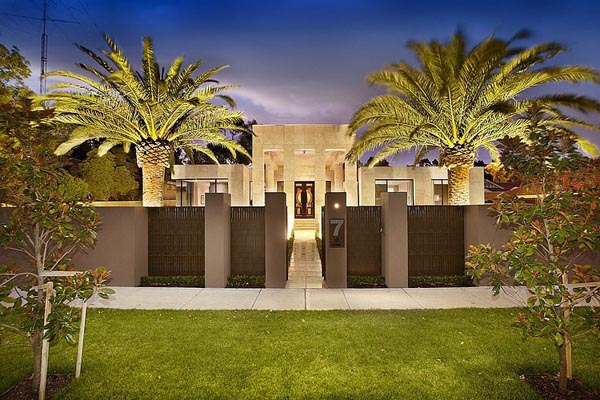 Photos: Axiom Photography