What do you get when you mix a log cabin style with the luxury of a high end home? Well, this stunning mountainous retreat, of course! The architects were tasked with transforming an old, and very large home into a beautiful vacation destination tucked away in the mountains of Asheville, North Carolina. And they more than delivered on that expectation with this luxury rustic retreat.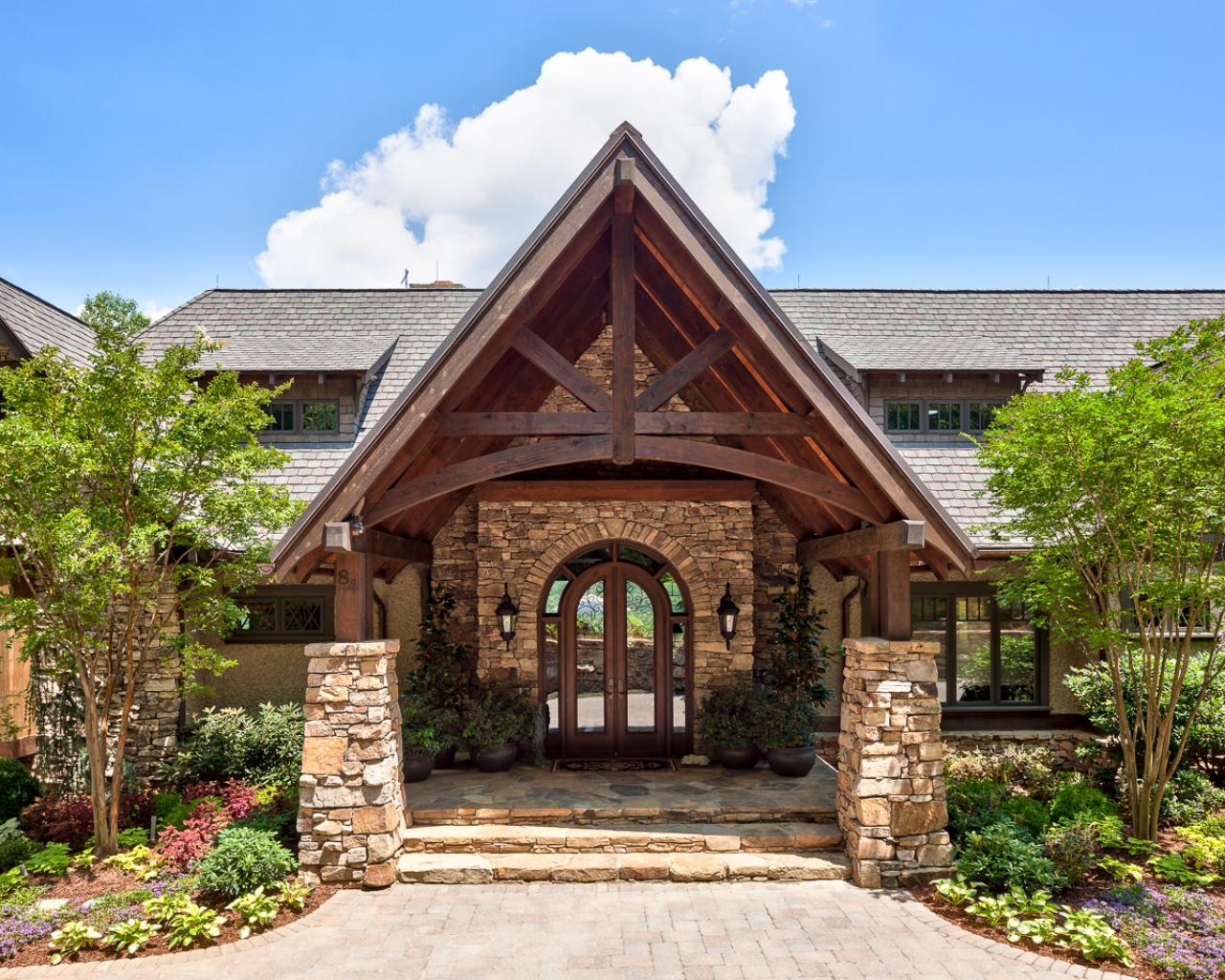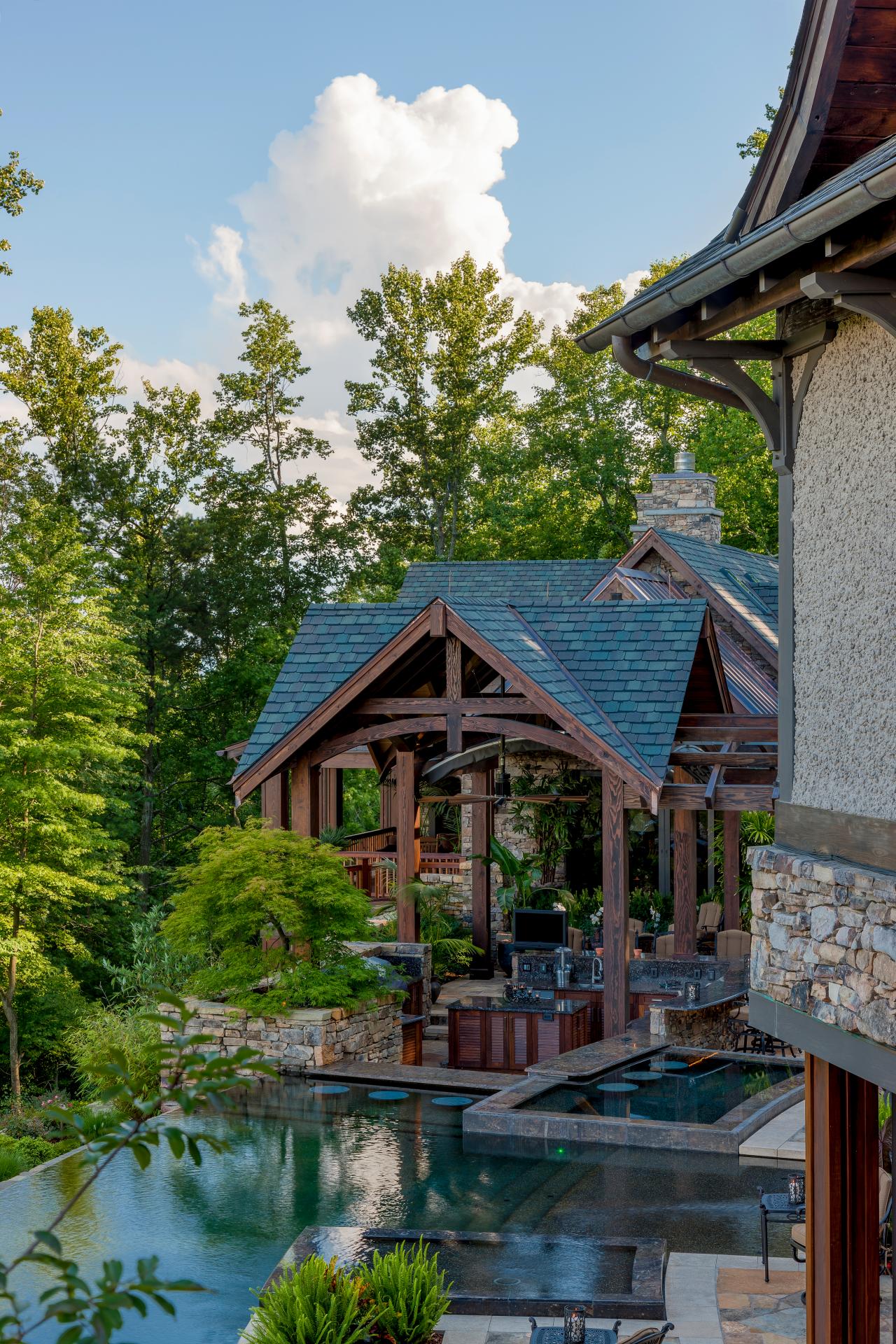 Inside the 12000sqft building, we are met with warm wood tones and soft finishes of marble. The somewhat monotone color pallet of deep brown and light tan can be found pulled throughout the building, stretching to its farthest corners. Massive bathrooms with glass shower enclosures and marble lined bathtubs accompany the many bedrooms.
The textiles range from smooth silks to soft suede and even cold, jagged stone as you casually peruse the structure. Every detail, right down to the throw pillows has been accounted for. This luxury rustic retreat is a place you can slip away from the modern world and surround yourself with the views of the great outdoors.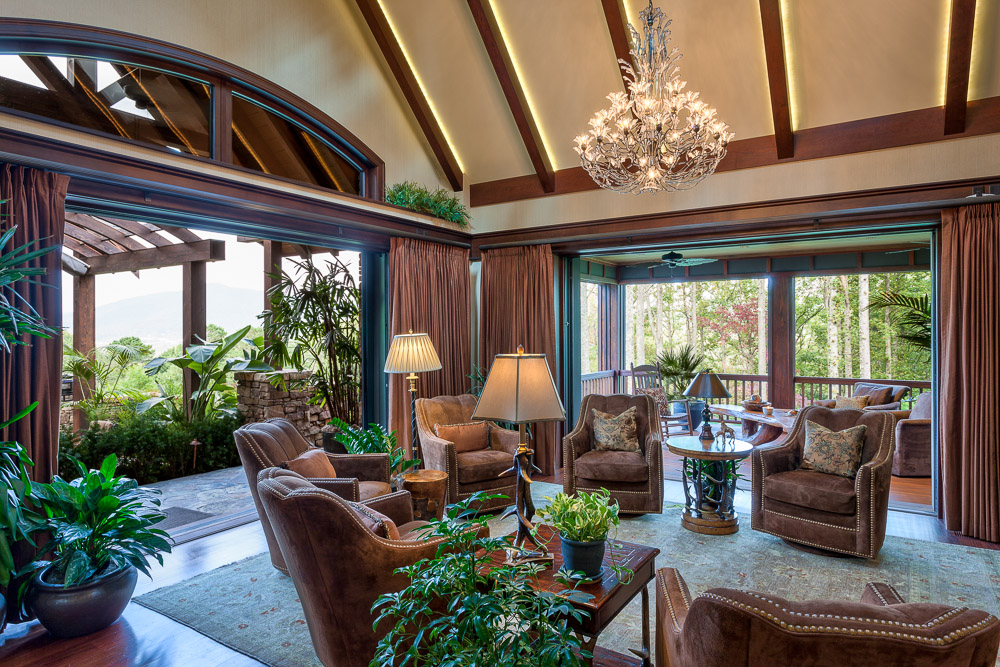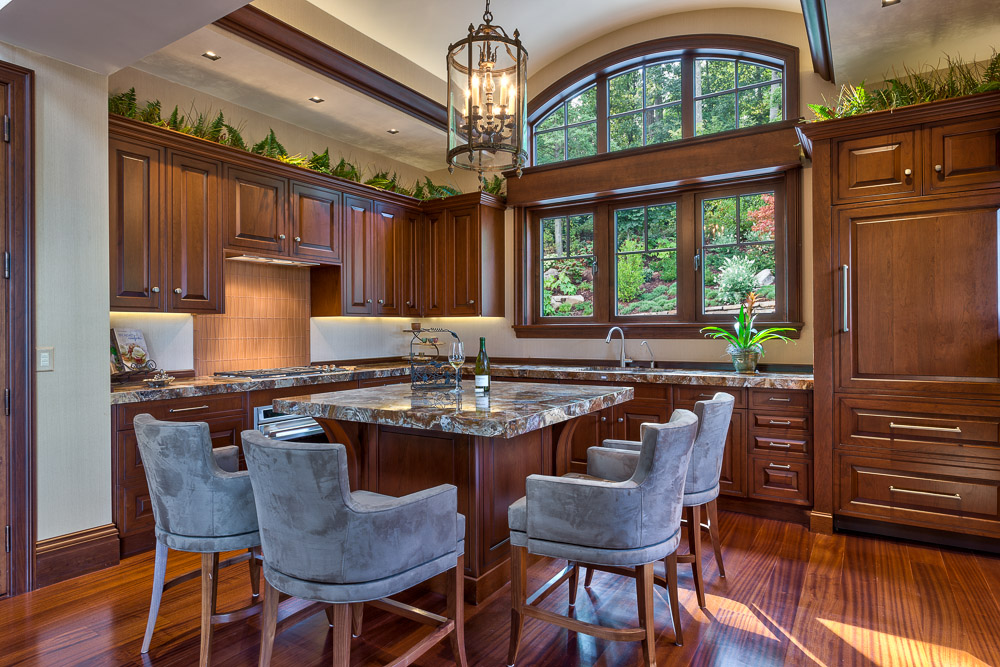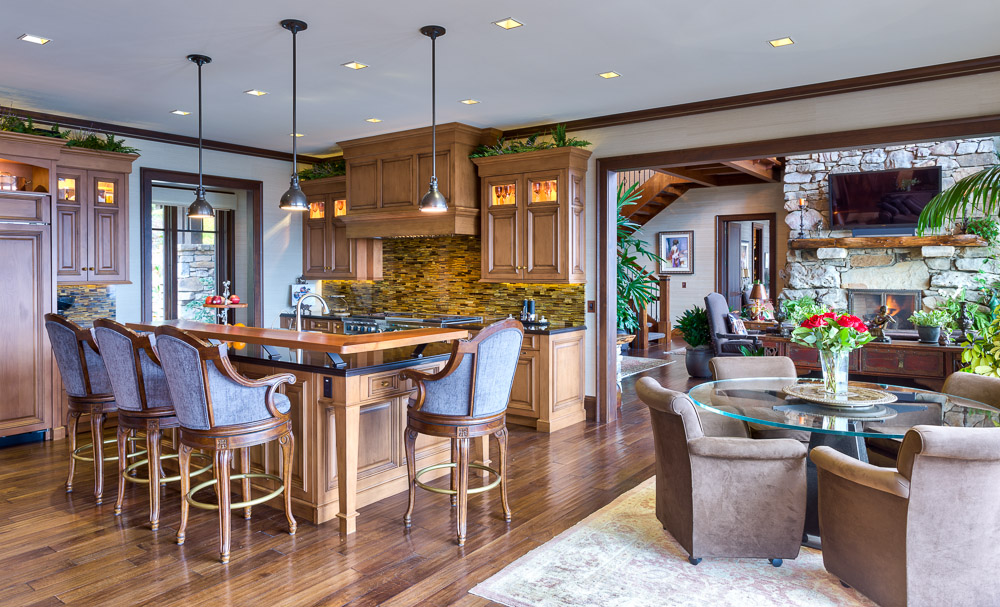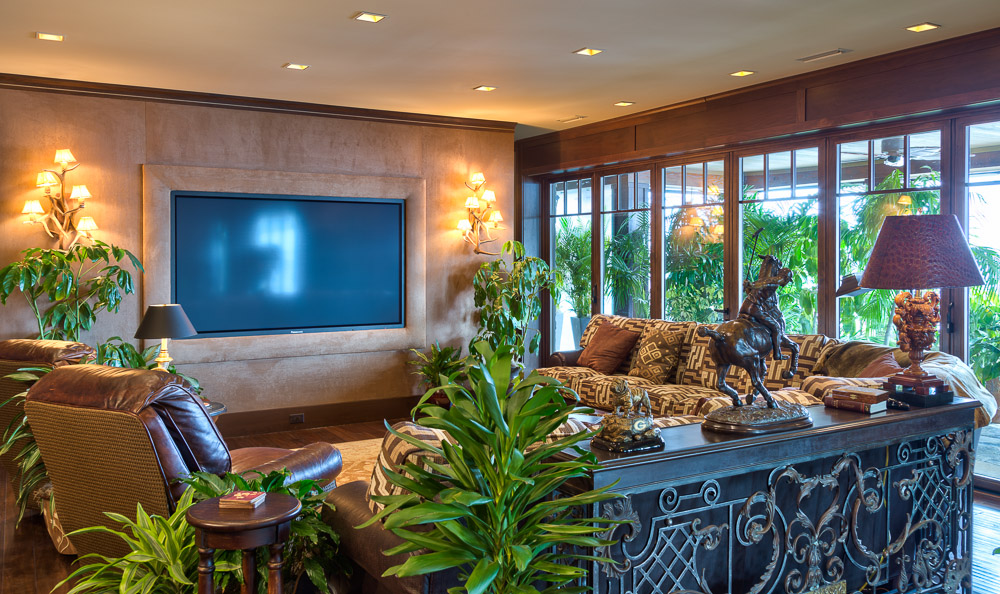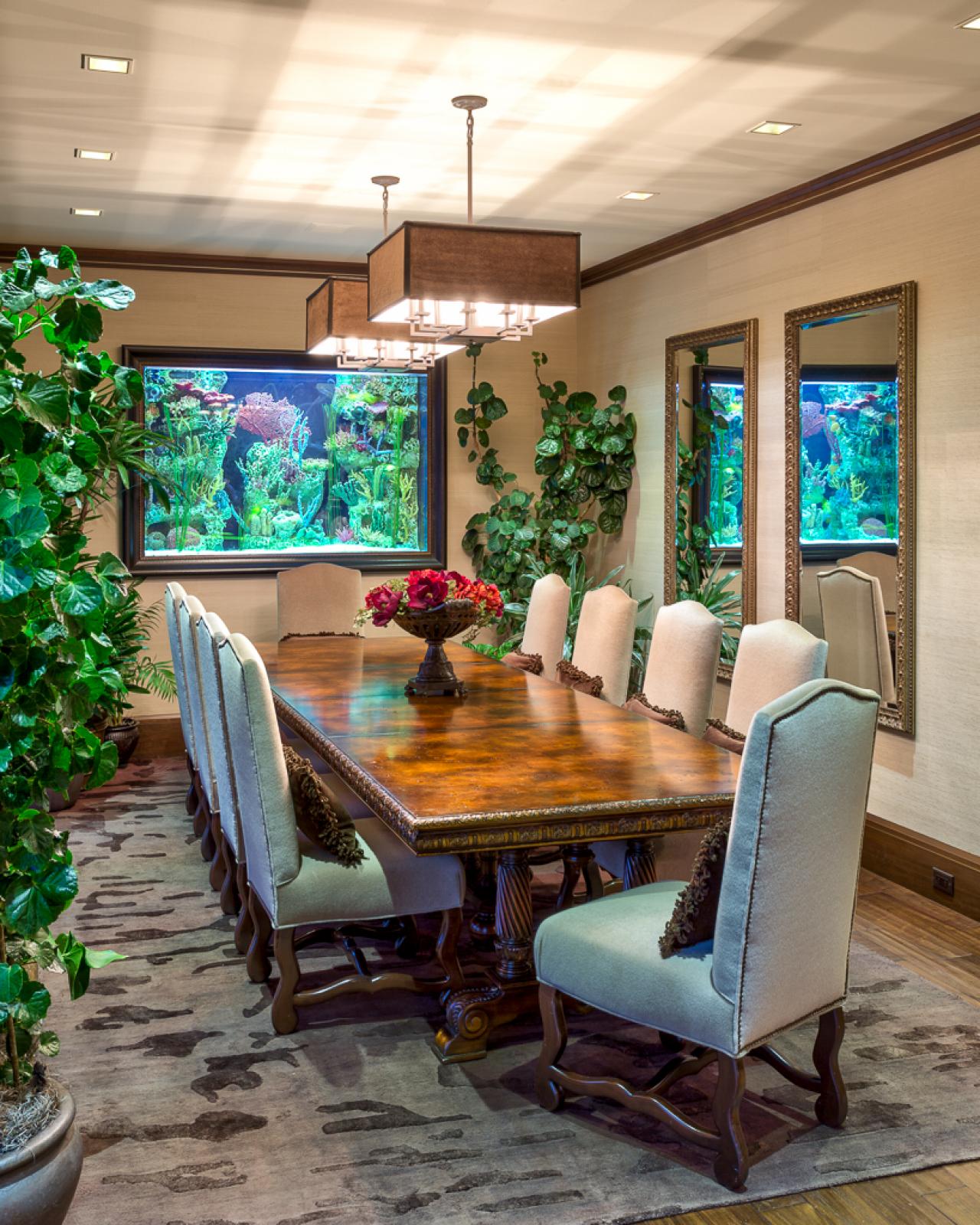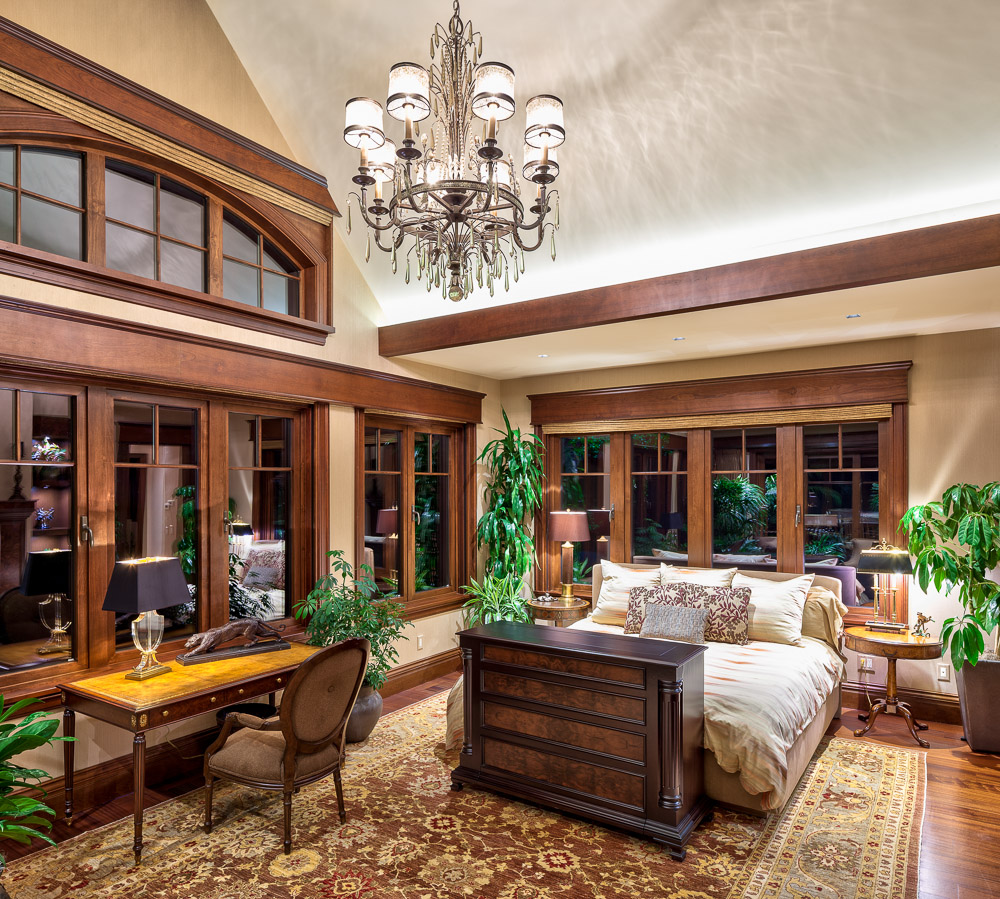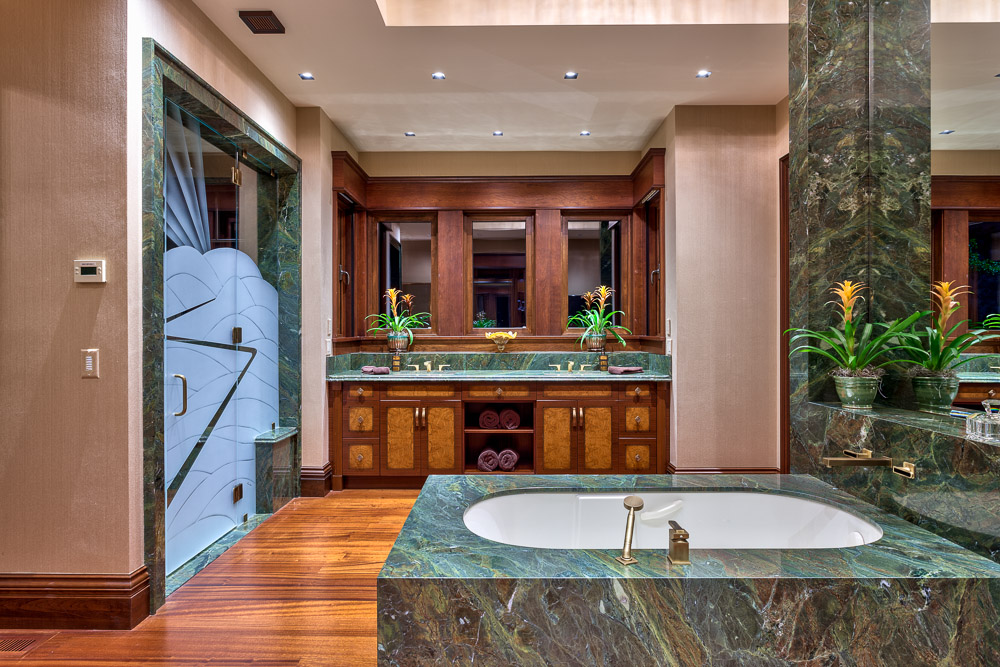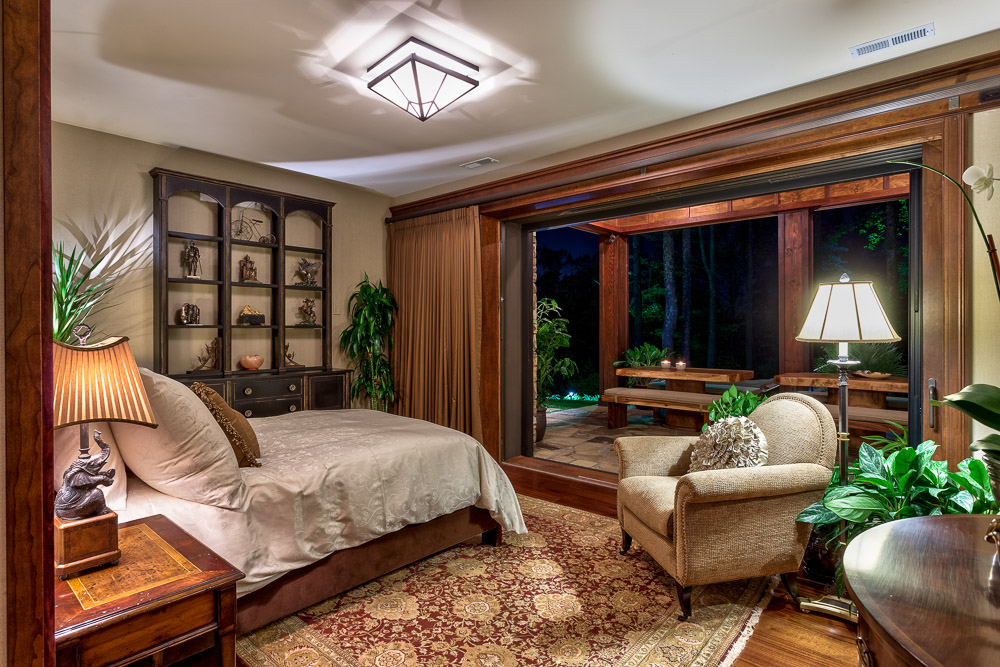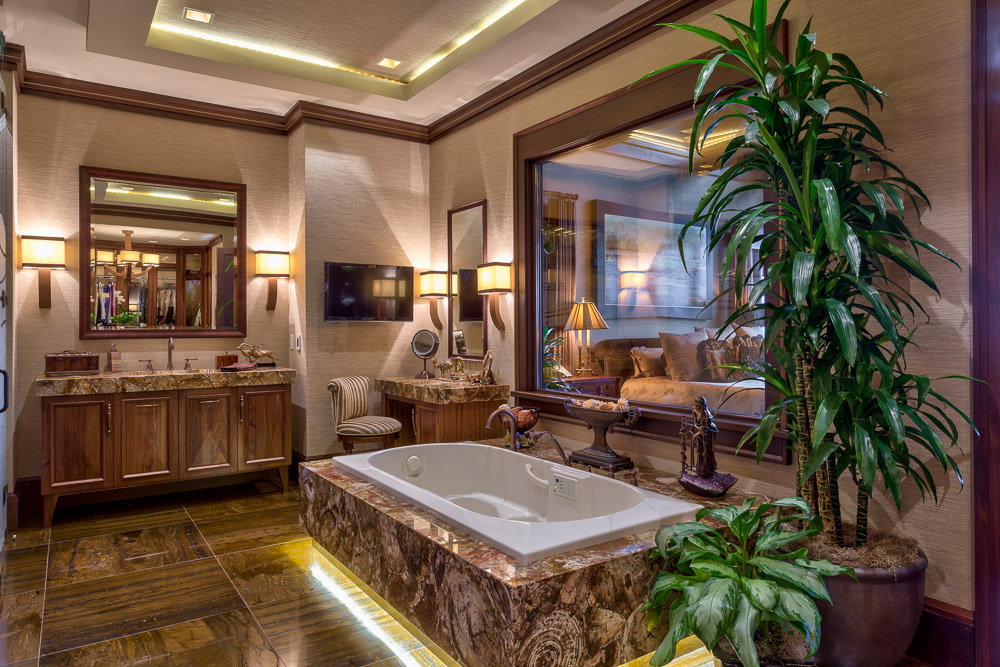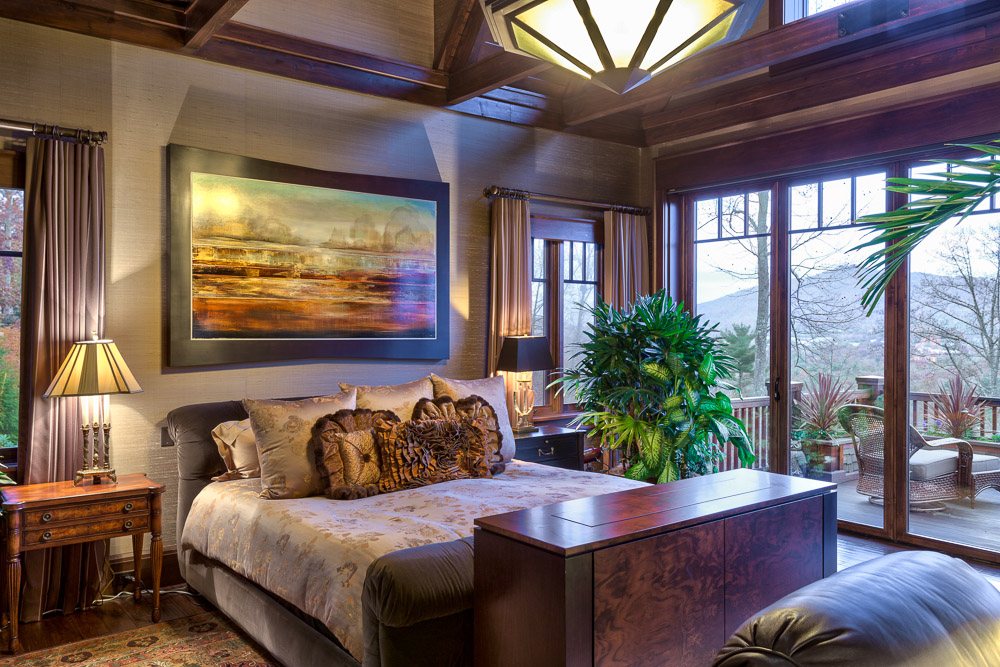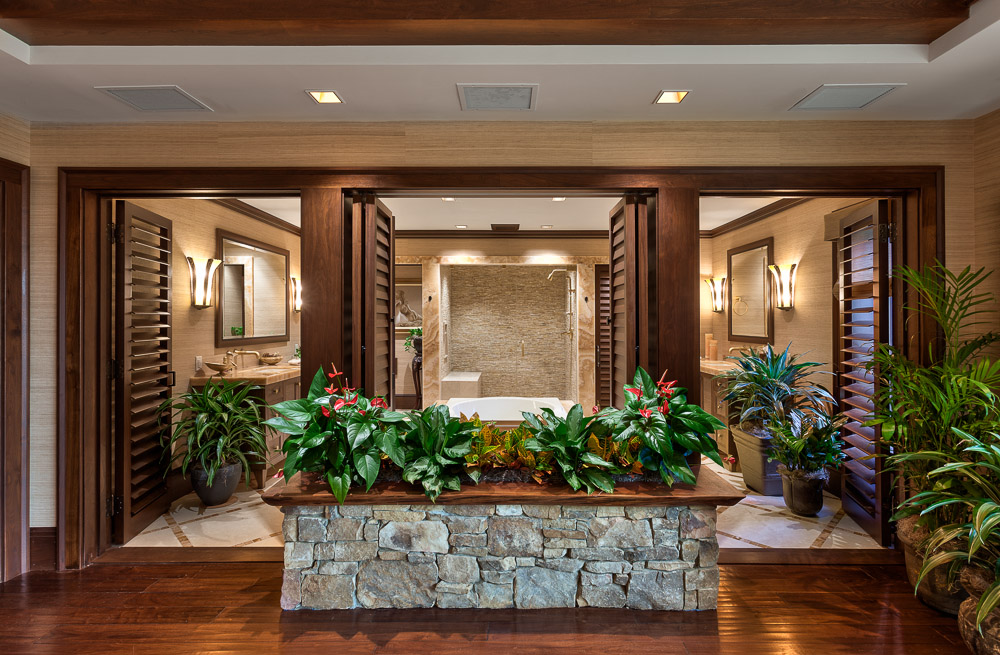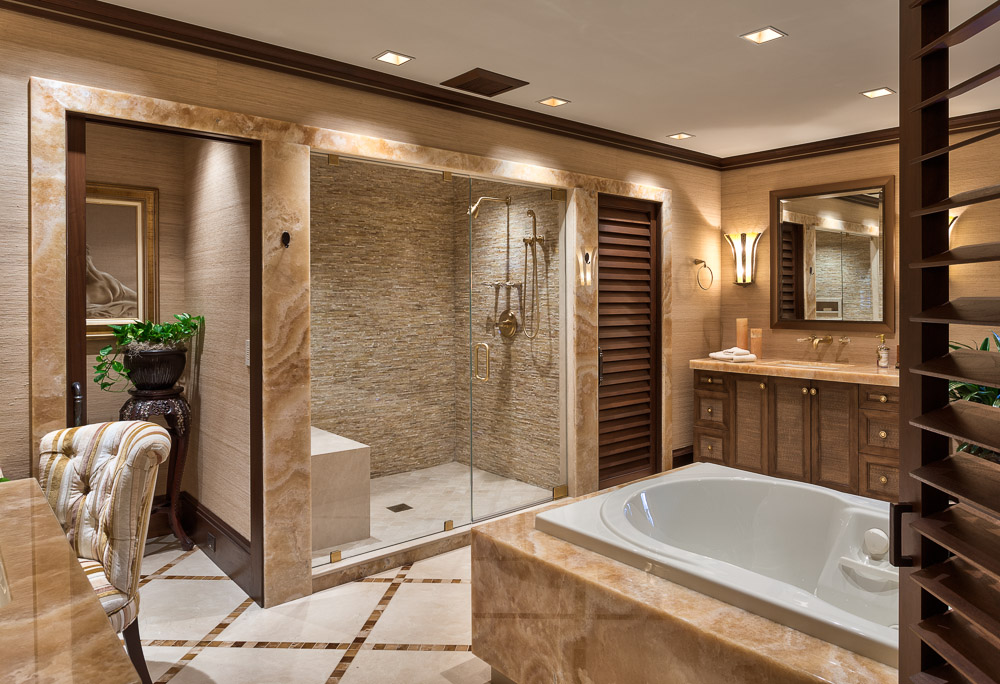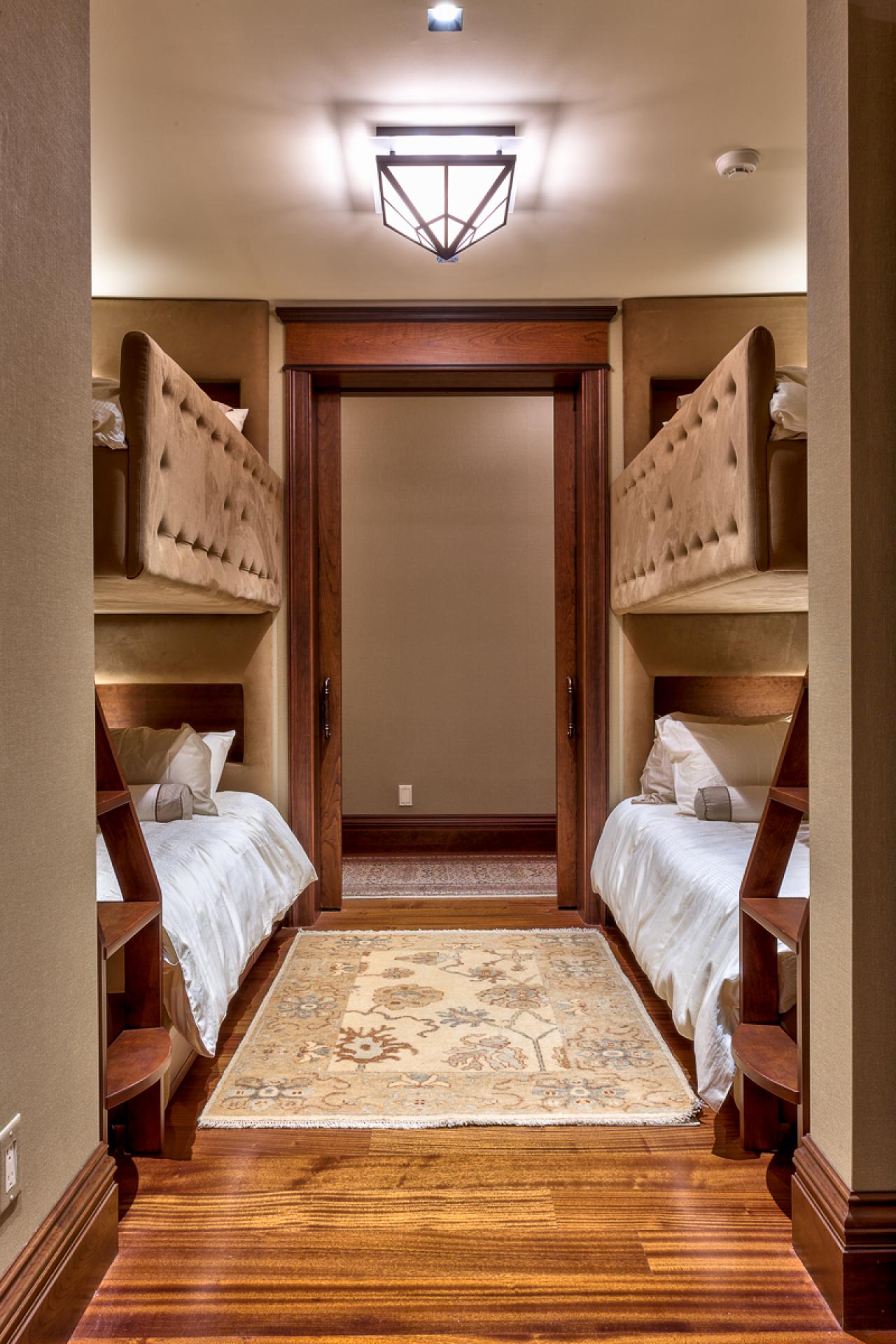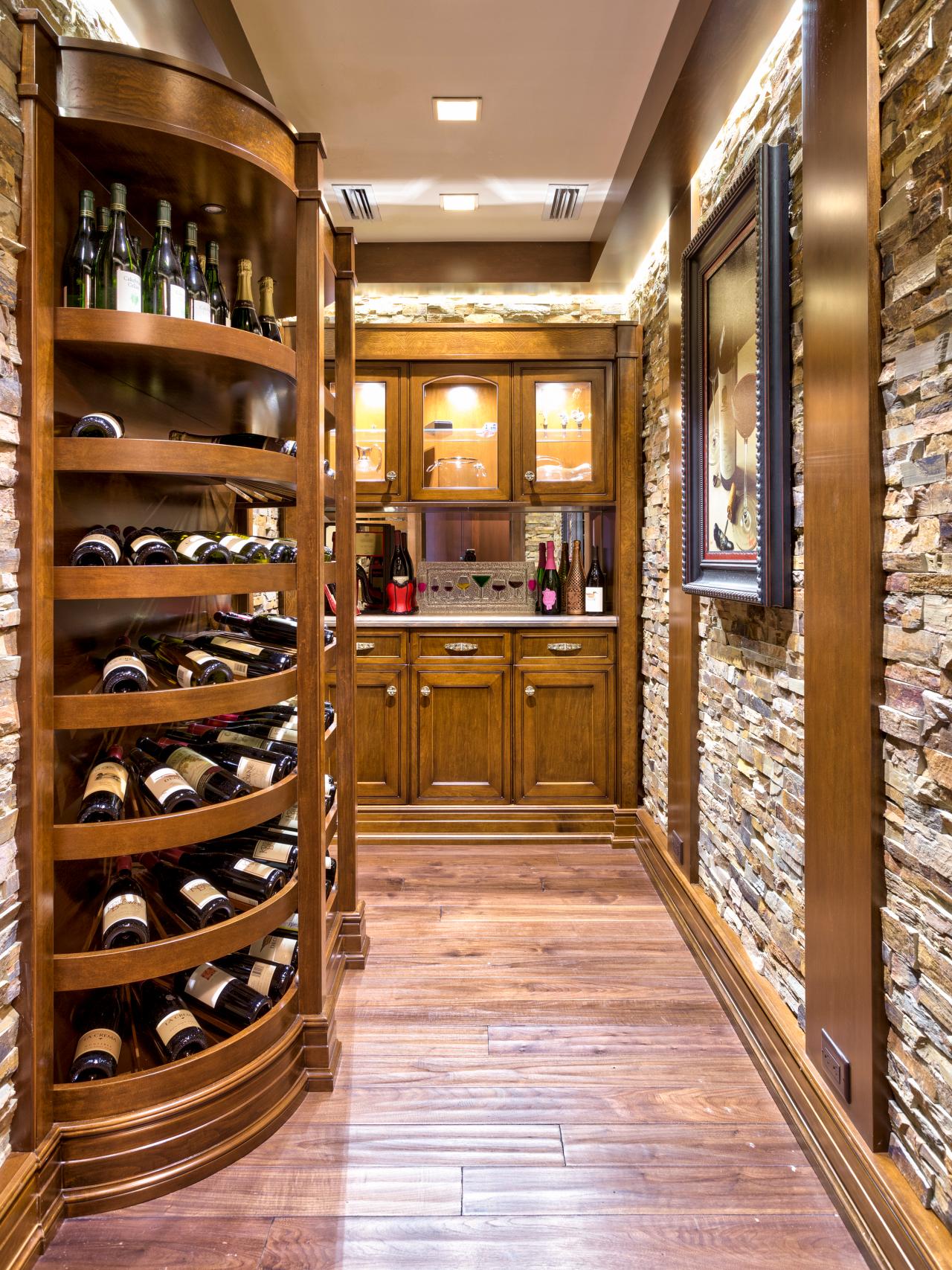 The exterior of this modern rustic mountain retreat match the interior perfectly. The rich brown spilling out and splattered across the wood and stone façade. A quaint 2500sqft guest house can be found separate from the main building, but matches it in style and design. As you venture around the grounds, you can find a relaxing infinity pool and comfortable seating areas where you can lounge with friends and family, or escape with a good book. Either way, this is the vacation spot for you.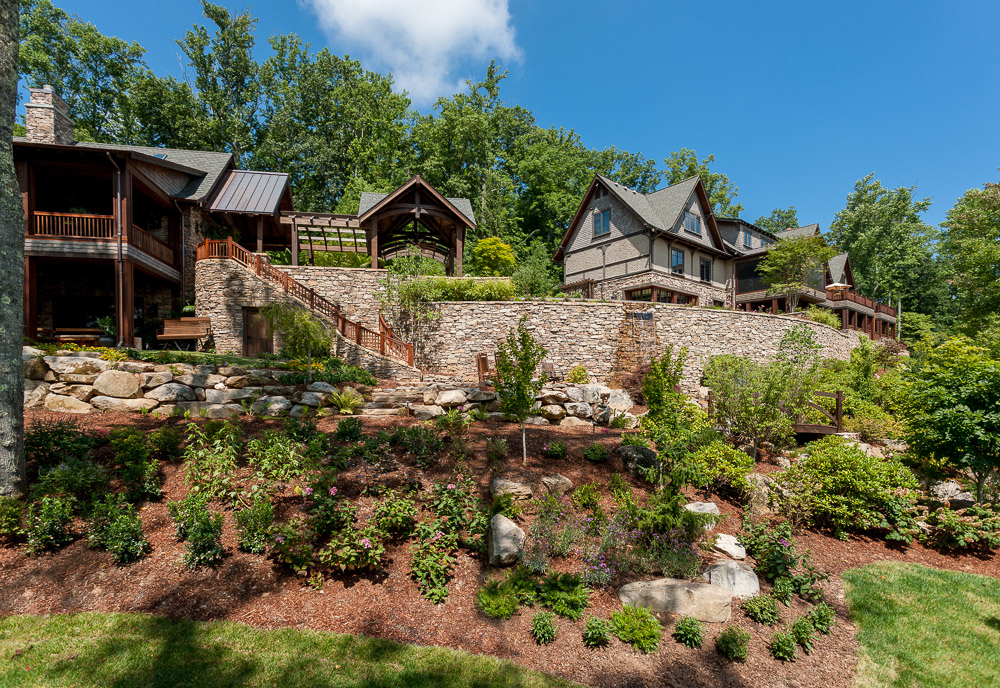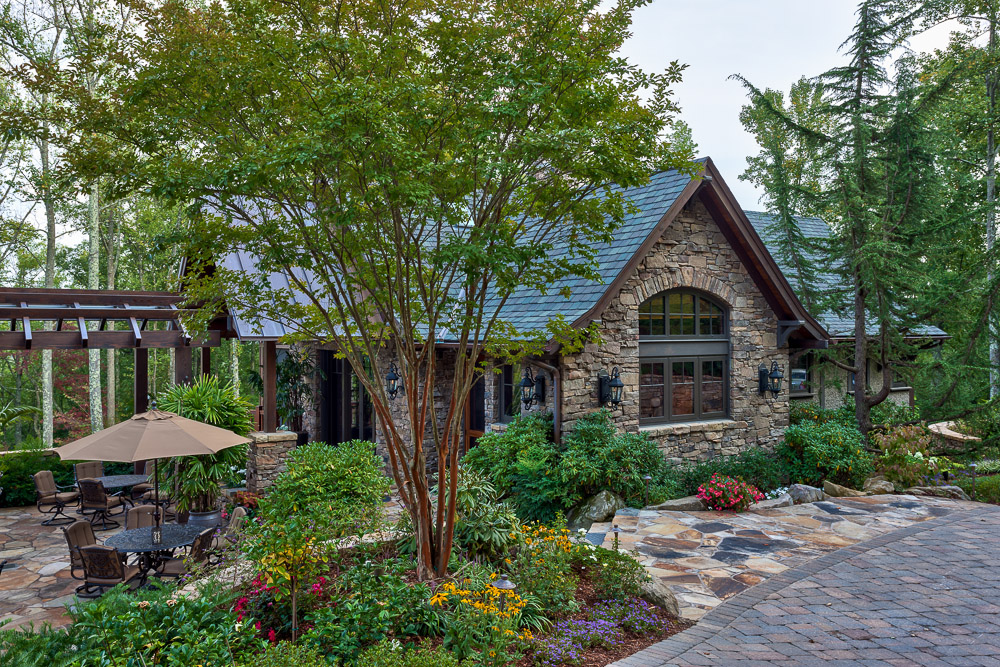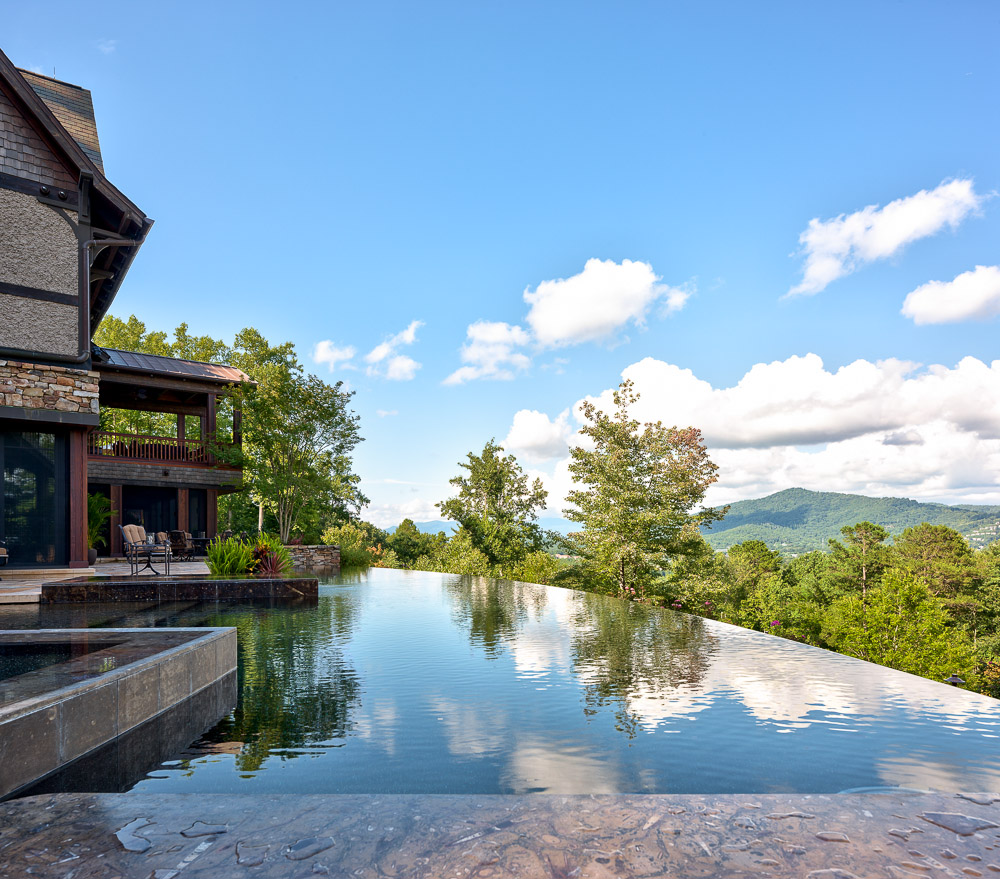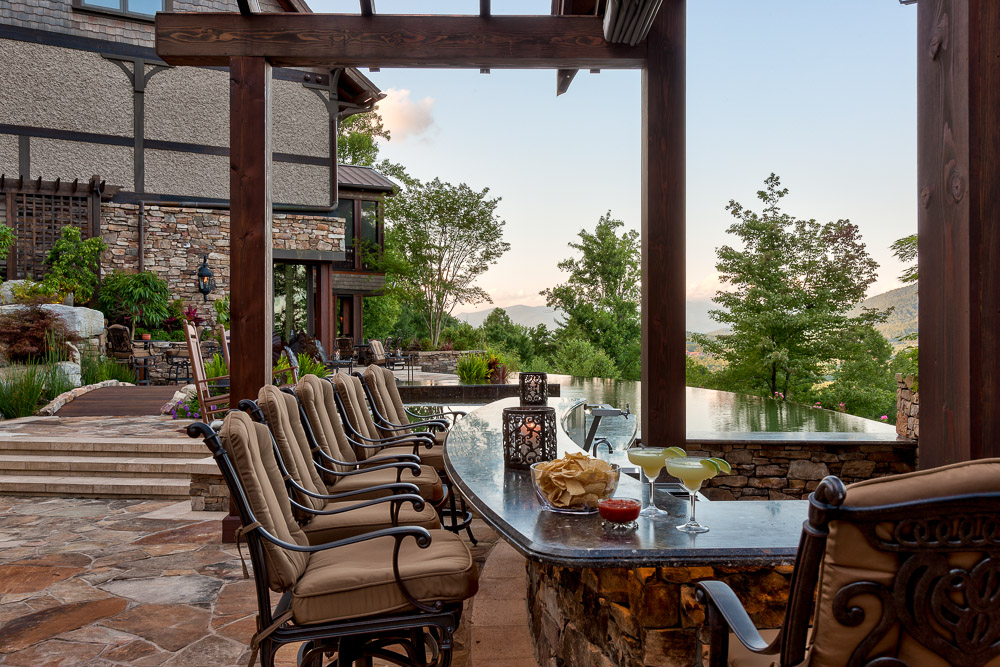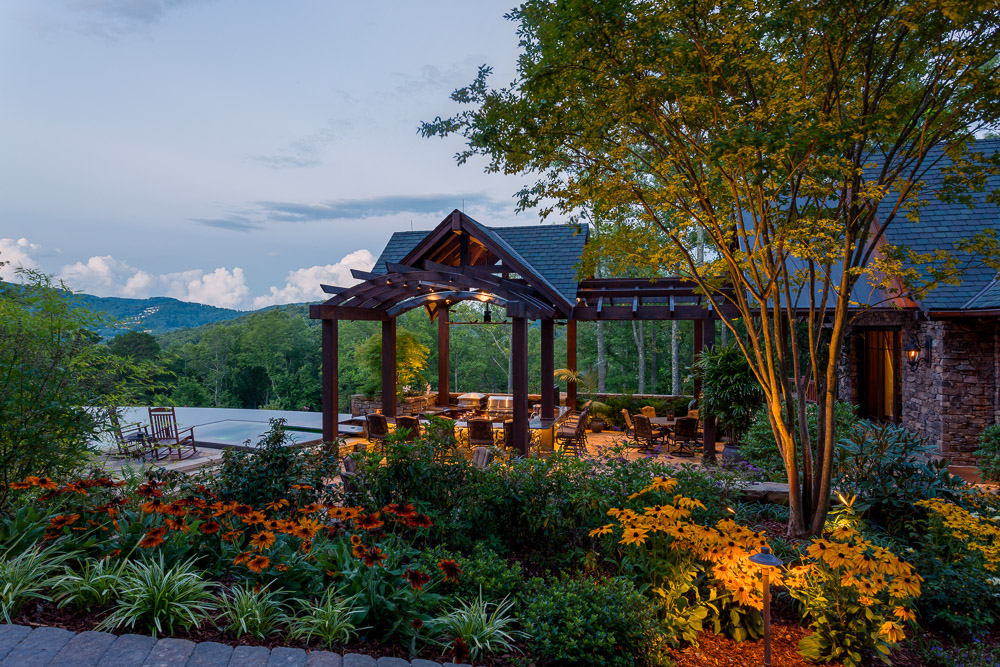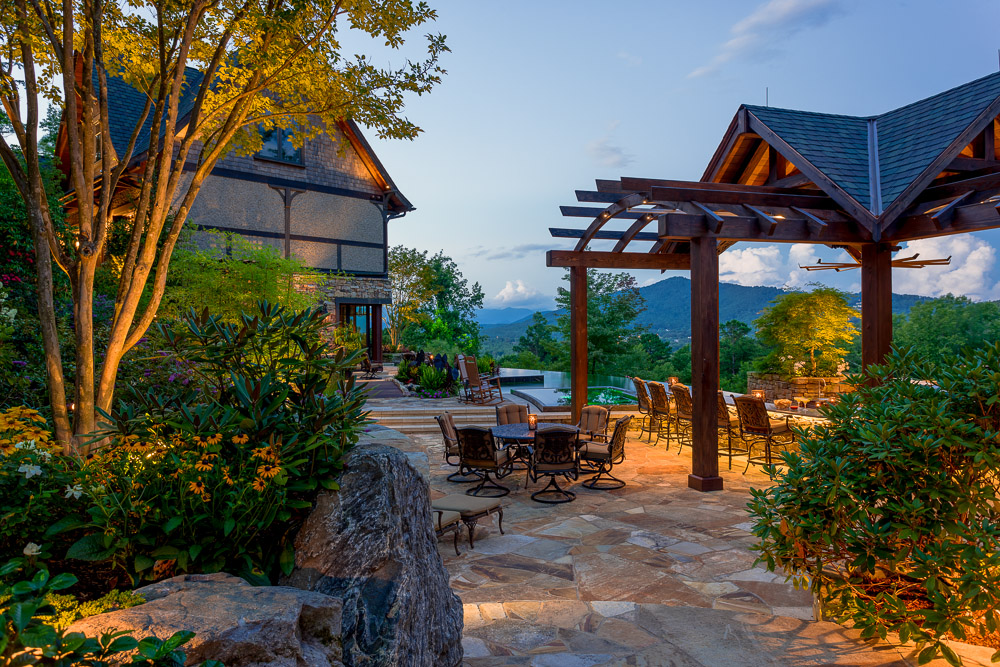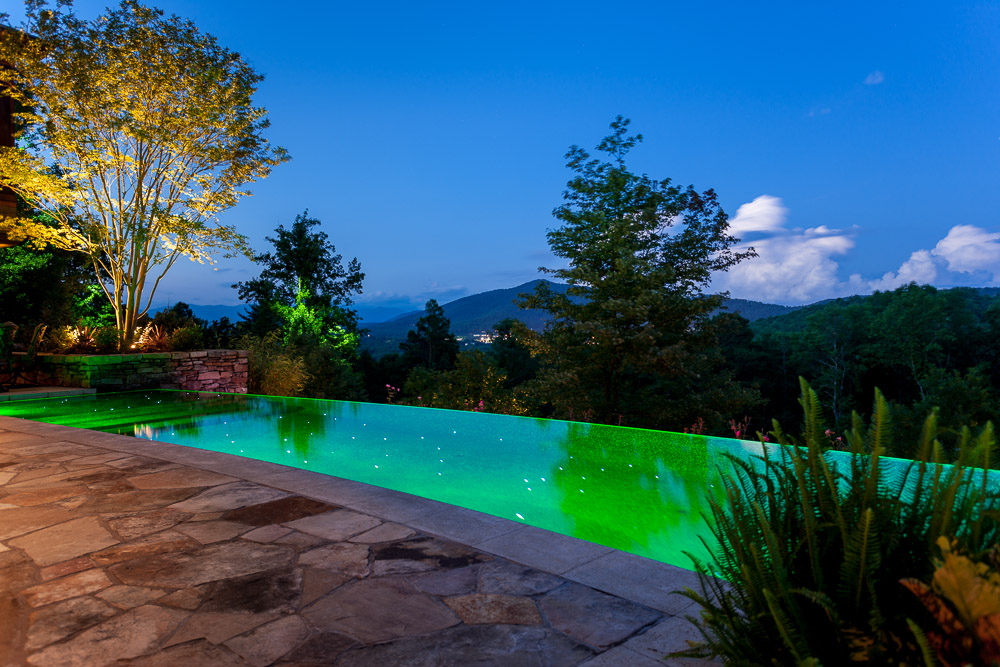 Architecture and Interiors: ACM Design | Interior Design & Furnishings: Interiors by Steven G, Harriet Weisz Interiors | Builder: Mountain Custom Homes | Landscape Architecture: Design Associates